I have stayed at a few Lark Hotels, and every time I have a blast.   I love the atmosphere; it's as though you are staying in someone's house, and they always have coffee, tea, and pastries out for you to enjoy whenever you walk by the sitting room.
I recently had the pleasure of staying at their newest hotel in Portland: The Danforth.   The building was constructed in 1823, and it sits in a beautiful, old, residential part of town, just around the corner from Downtown.  I loved all the historic touches in the mansion, from the sky high ceilings and windows, to the gorgeous old staircase with a window seat on the landing overlooking the garden.
My friend, Ashleigh, the very talented photographer behind Ashleigh Laureen Photography, joined me for the trip and captured the most beautiful photos of The Danforth and our adventures around Portland.
We stopped by the famous Portland Head Lighthouse.   The wind was ripping, and the waves were going crazy, but we braved the cold to get some photos out on the rocks.  We came through unscathed, and amazingly dry.  Haha!
(Photos by:  Ashleigh Laureen Photography)  (Edited by:  Me)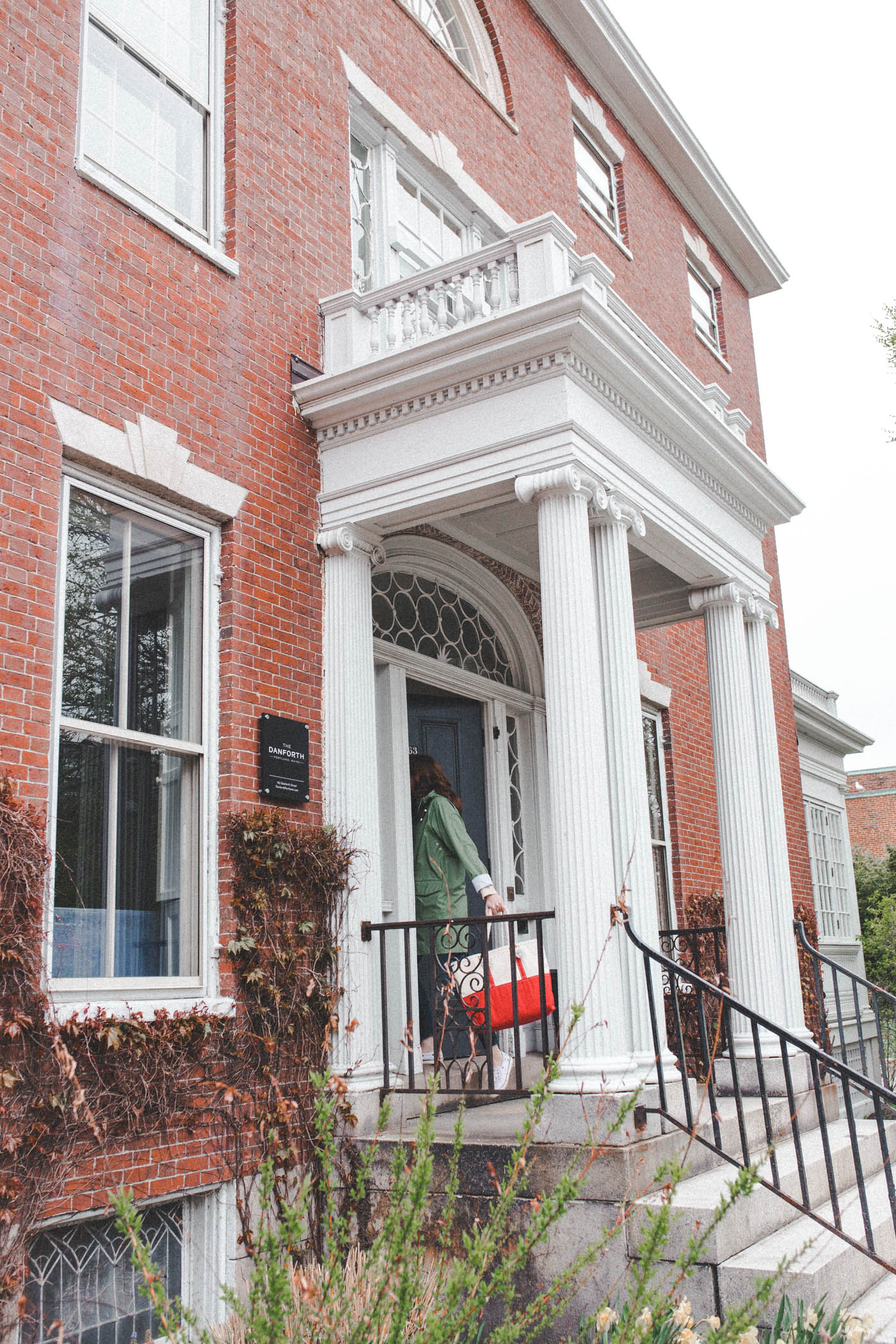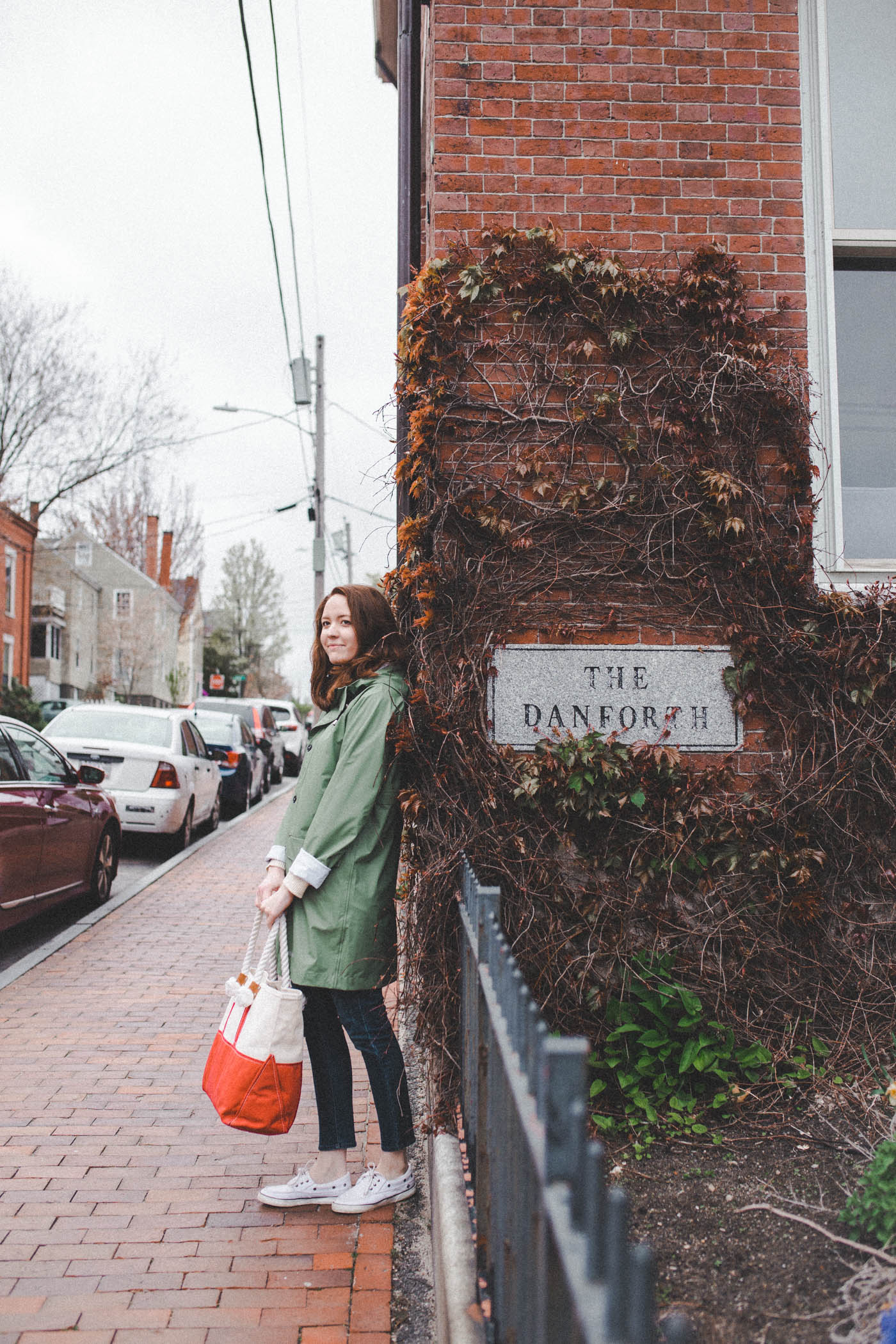 DAY TWO
Day two began with a traditional Lark Hotel small plates breakfast, which I love, because it gave us the chance to sample everything.  Every Lark Hotel I have been to has had the breakfast area broken up into several rooms, and choosing which room to eat in is all part of the fun for me!  It also makes for a more peaceful experience compared to a traditional hotel breakfast.
After breakfast, we did the natural thing, and went out for donuts.  The Holy Donut is a staple in Portland, and I highly recommend that anyone visiting or passing through stop and sample one of these delicious potato donuts.  Try and get there early, so you have your pick of flavors.  We took half a dozen:  Pomegranate, Honey Lavender, Toasted Coconut, Dark Chocolate Toasted Coconut, Dark Chocolate Sea Salt, and Ginger Sweet Potato.  Each one was incredible!
Another must-see in Portland are the wharves.  I love Custom House Wharf.   The Harbor Fish Market and the Sea Bags store are just so classic Maine!
\
A huge thanks to Lark Hotels for our amazing stay at The Danforth, we had a wonderful time!