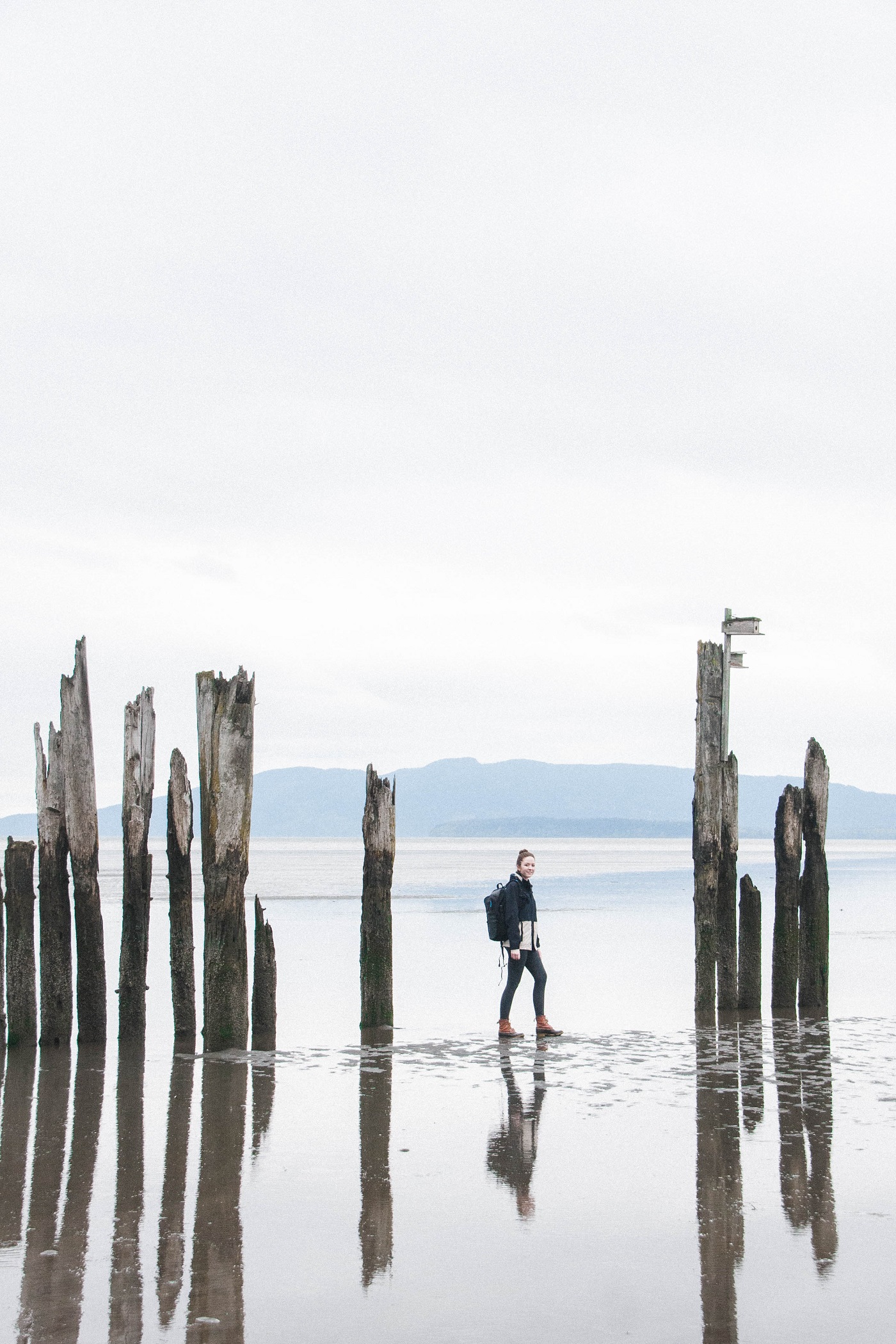 It's been too long since I've written a blog post, and I'm sorry guys.  I plead illness, work, and travel.  The latter is what I plan on talking about today.  I just got back from a trip to see family in the PNW a couple weeks ago, and it was the most amazing time!
We were primarily in the Bellingham, WA area, which, for those of you who don't know, it one of the most Northwest cities in the state.  It sits just south of the border, and right on the water overlooking Bellingham Bay and the beautiful San Juan Islands.
We spent a week exploring the area, and it wasn't enough time!   I wish I could have spent a week just on the islands as well as Mt. Baker-Snoqualmie National Forest.  My next trip back is already being plotted…
Several of my IG followers have asked for our itinerary from the trip, and since it was a long trip, I'm going to keep it as simple as possible.  Here goes…
DAY ONE
We arrived in Seattle late morning, and went straight to General Porpoise Doughnuts, which gets rave reviews.  It certainly did not disappoint.  All the doughnuts they make are filled doughnuts, which is my personal favorite, so it was a winner with me.  We ordered chocolate filled, and raspberry filled.
DAY TWO
This day was pretty jam-packed with things to do, but we made sure to get up at sunrise to catch the early ferry over to the Island.  I love ferries…it's definitely my favorite mode of transportation.  The longer the ferry ride, the better, in my opinion.  The Anacortes ferry to Friday Harbor trip was a particularly beautiful ferry trip because you are cruising through so many beautiful islands rising straight up out of the water.  They also have jigsaw puzzles in the main cabin for the passengers to enjoy!
The one thing I wanted to do while in Washington was to see San Juan Island.  I especially wanted to see the lighthouses.  We started off on the east side of the island, at Cattle Point Lighthouse.  The coastline there was beautiful, sort of what I imagine the English coast would look like in person…lots of green grass and open fields right up to the cliffs that drop down to the water.
In contrast, we headed to the west side of the island to see Lime Kiln Lighthouse, which sat on a rocky shoreline and was only accessible by hiking through a muggy rain forest park to get to it.  You would never guess that you were on the same island at the Cattle Point Lighthouse.
After catching to 2 o'clock ferry back to shore, we drove down to Deception Pass State Park and skipped rocks across the water under the bridge at Mac's Cove.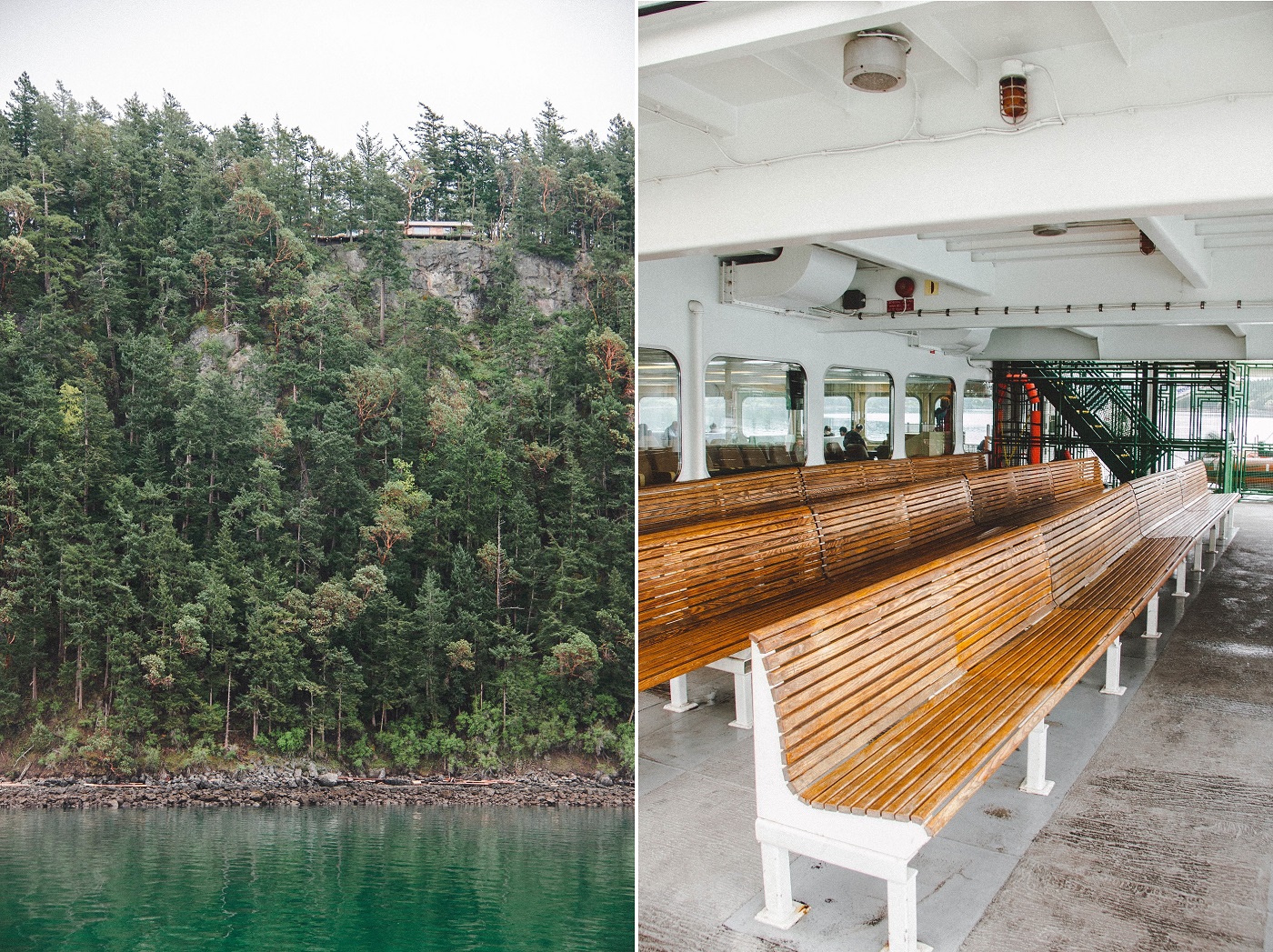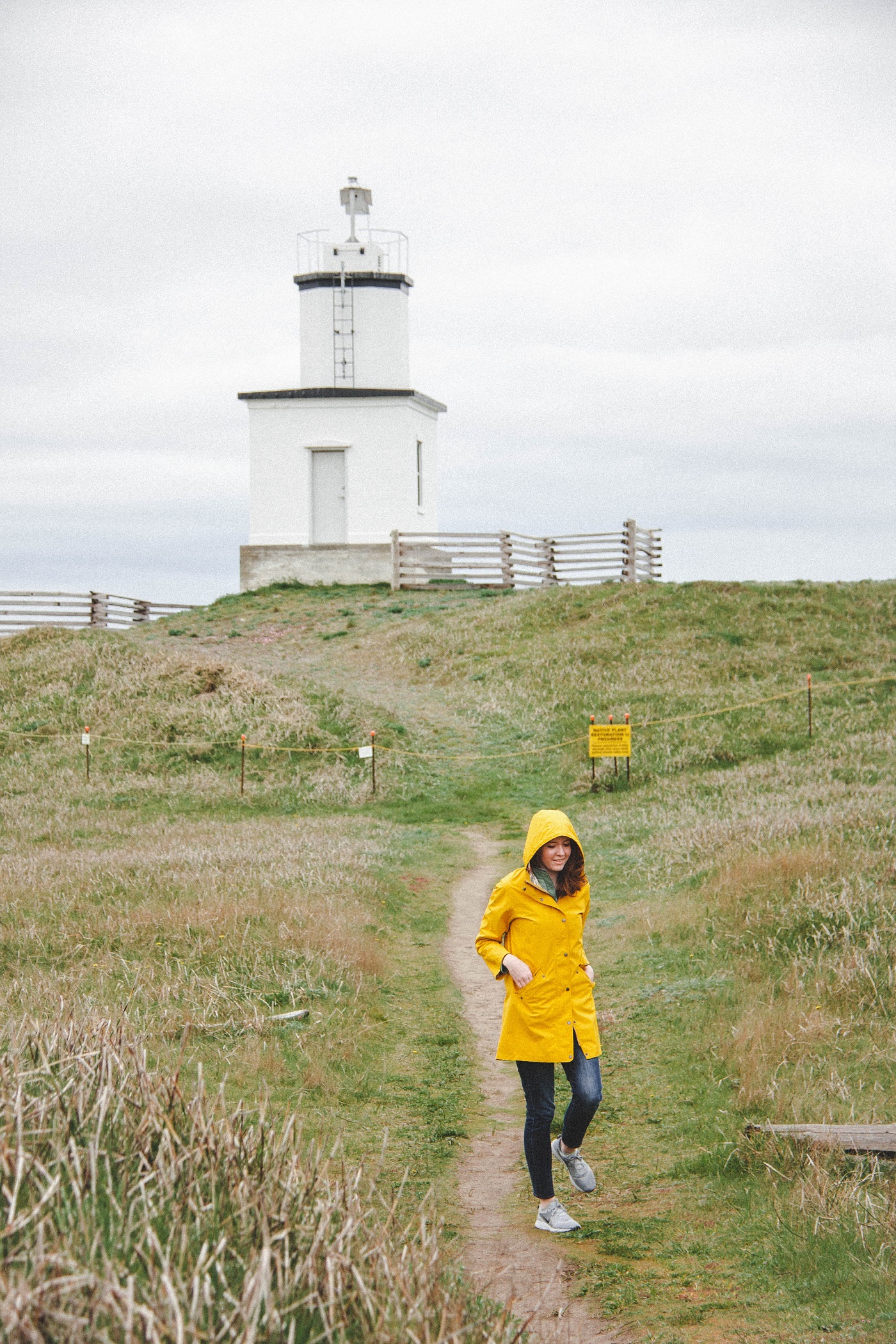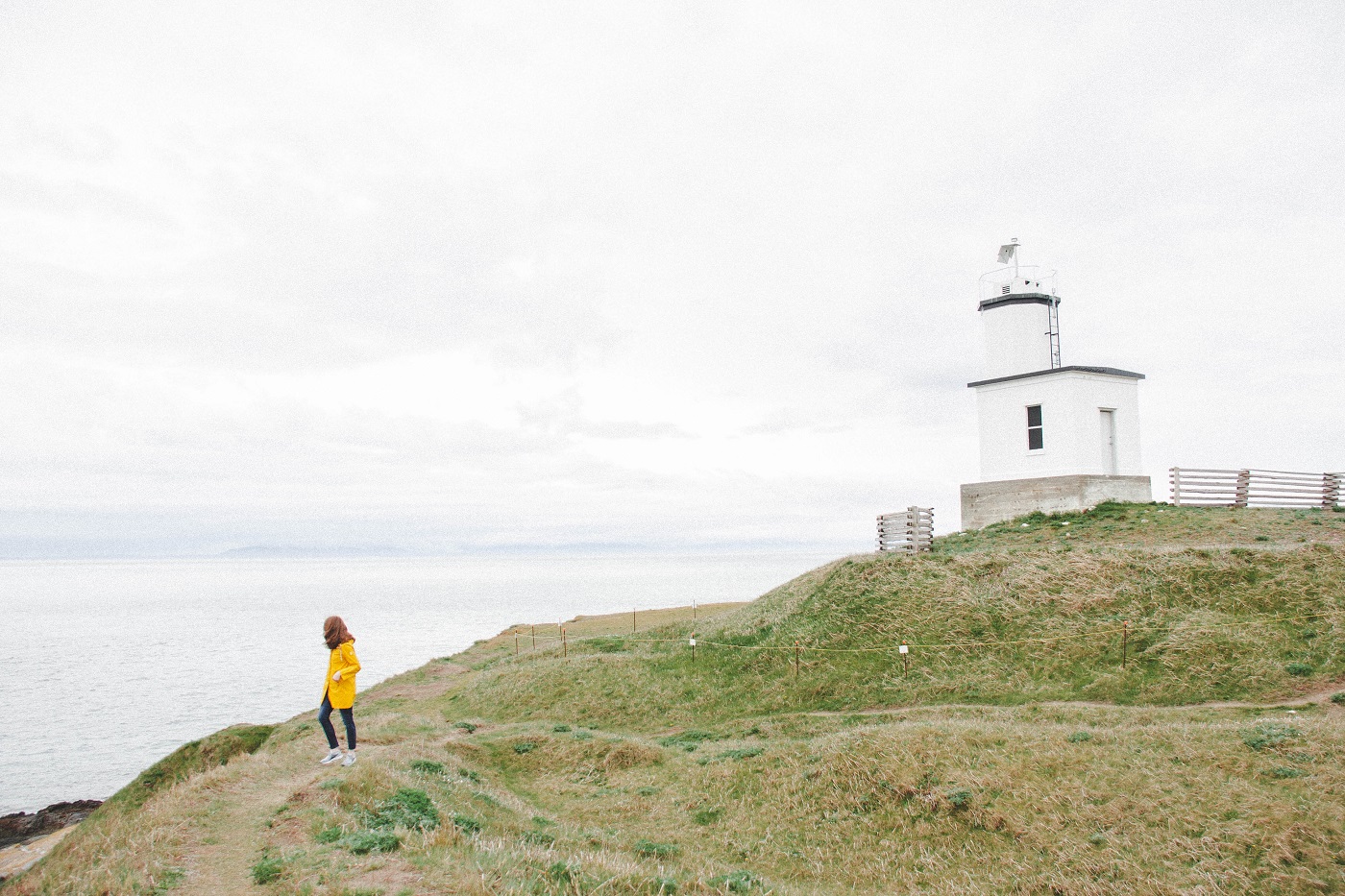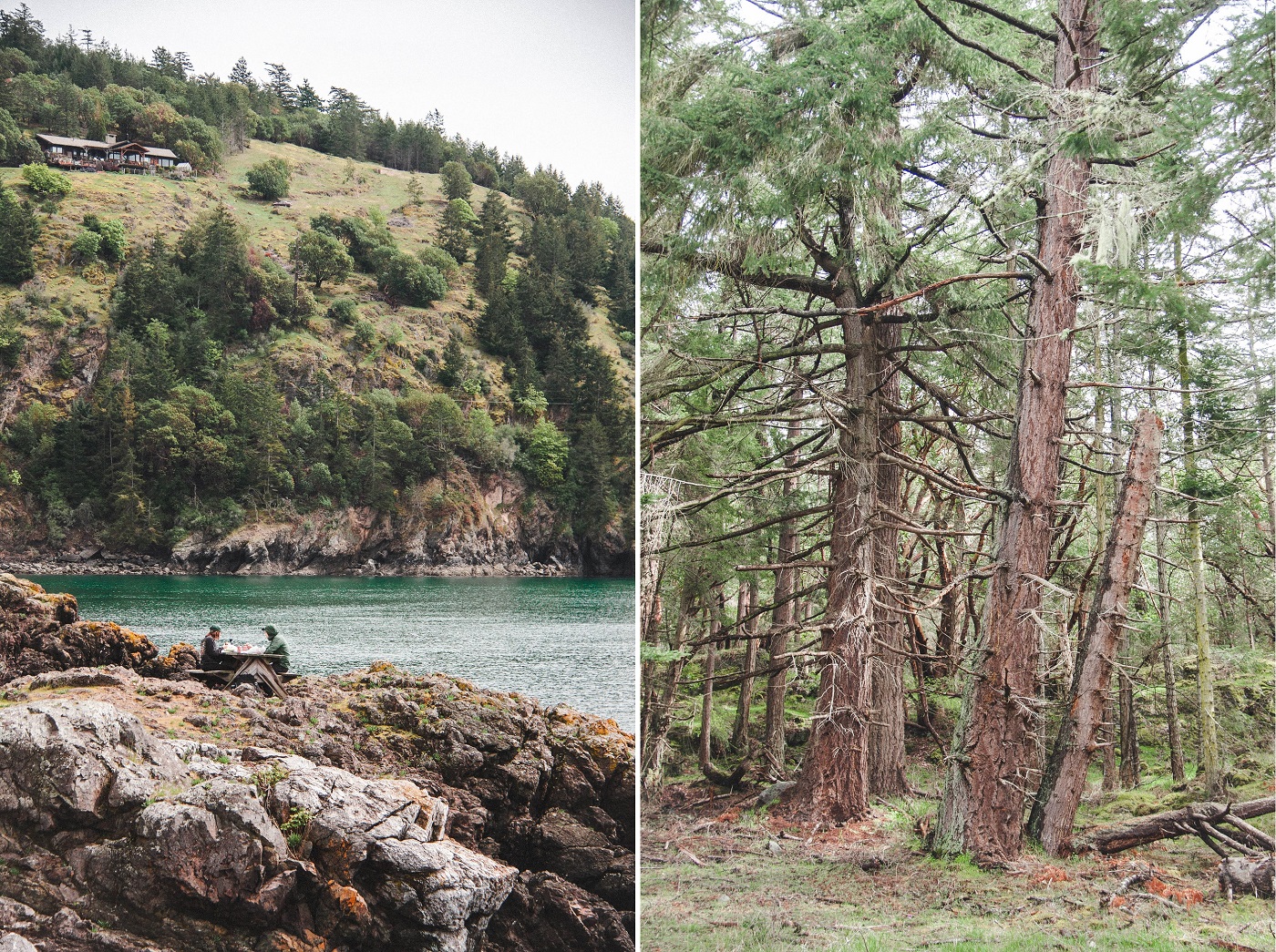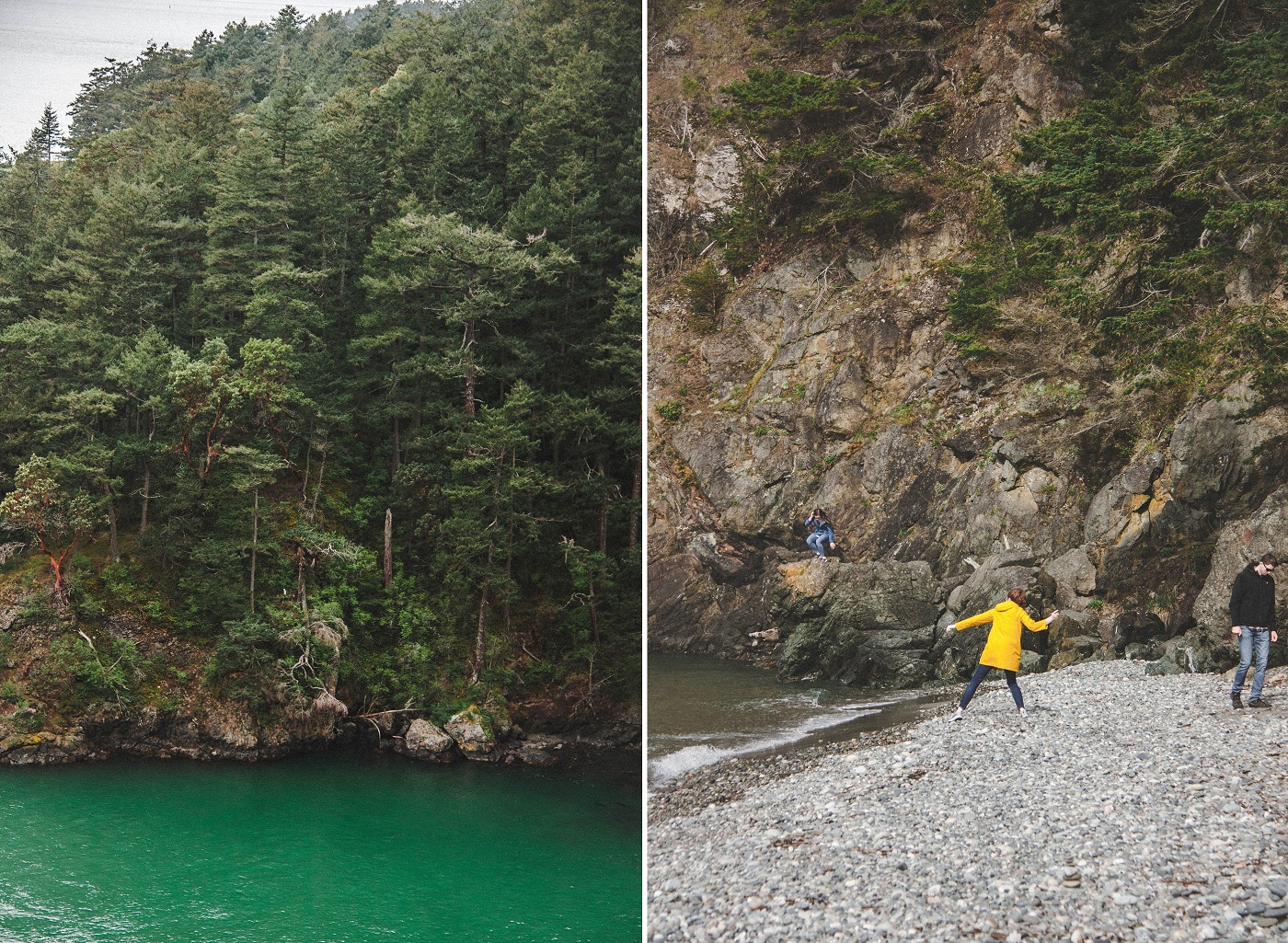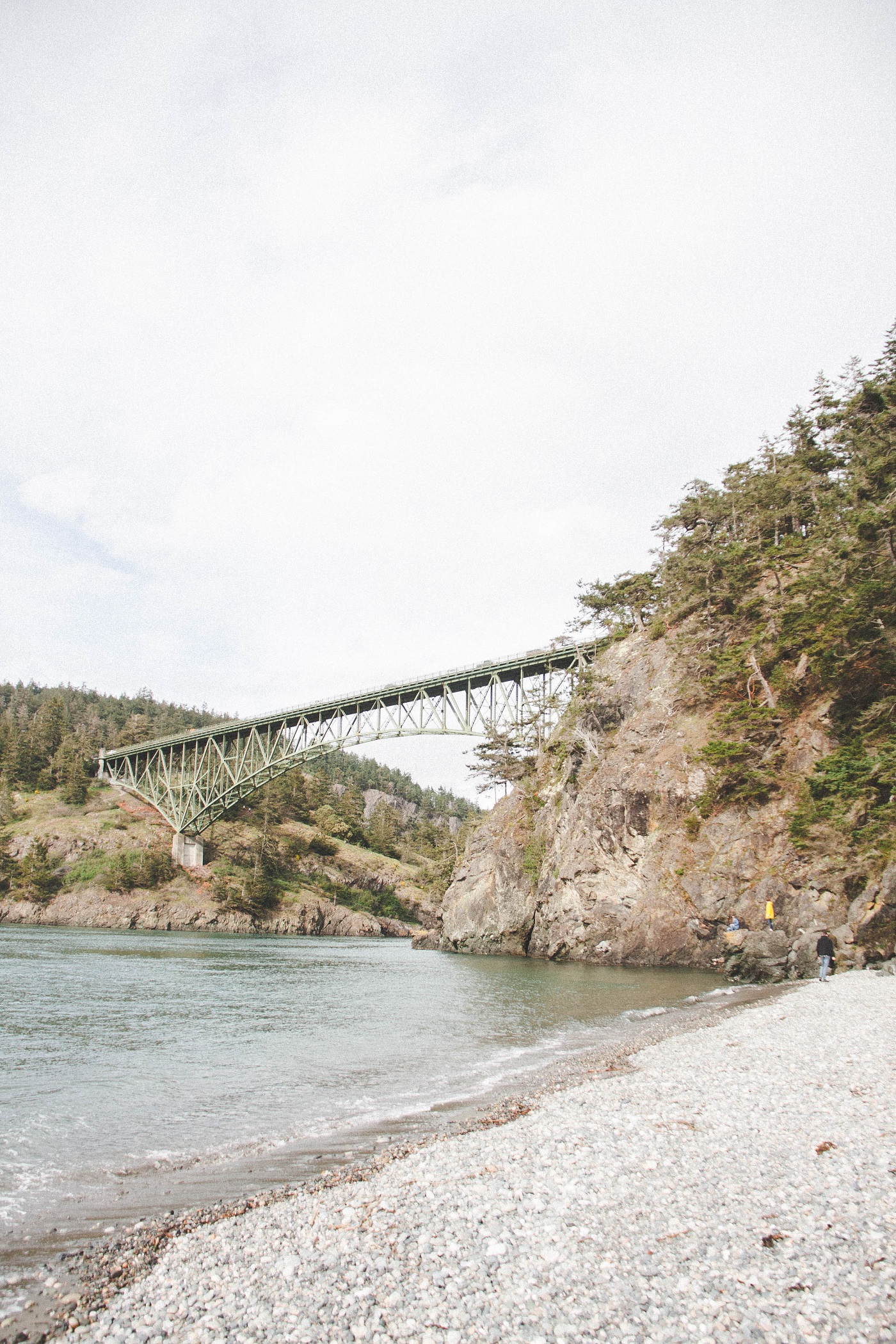 DAY THREE
We were in Washington for the famous tulip festival, so we headed down to Roozengaarde to see the colorful fields.  We mistakenly chose a Saturday, and the day before Easter to see the festival (I take full responsibility for that bad decision), and the place could not have been more crowded.  We eventually escaped the throng by heading out to a mostly dead daffodil field that was completely devoid of people.  We hit the jackpot, because in the middle of the dead yellow flowers we discovered some beautiful white daffodils that were hitting peak beauty, and there was no one around to walk through our photos!
After a few photos and some fudge, we headed away from the throngs and drove up the picturesque, coastal Chuckanut Highway.  It was a beautiful drive through the forest and cliffs, and we had amazing island views!
Pastries were in order, so we took the highway all the way to the historic Fairhaven town center and picked up almond and chocolate croissants from the Iron Rooster Bakery.
Then it was Woods Coffee on Bayview Drive, which overlooked the bay.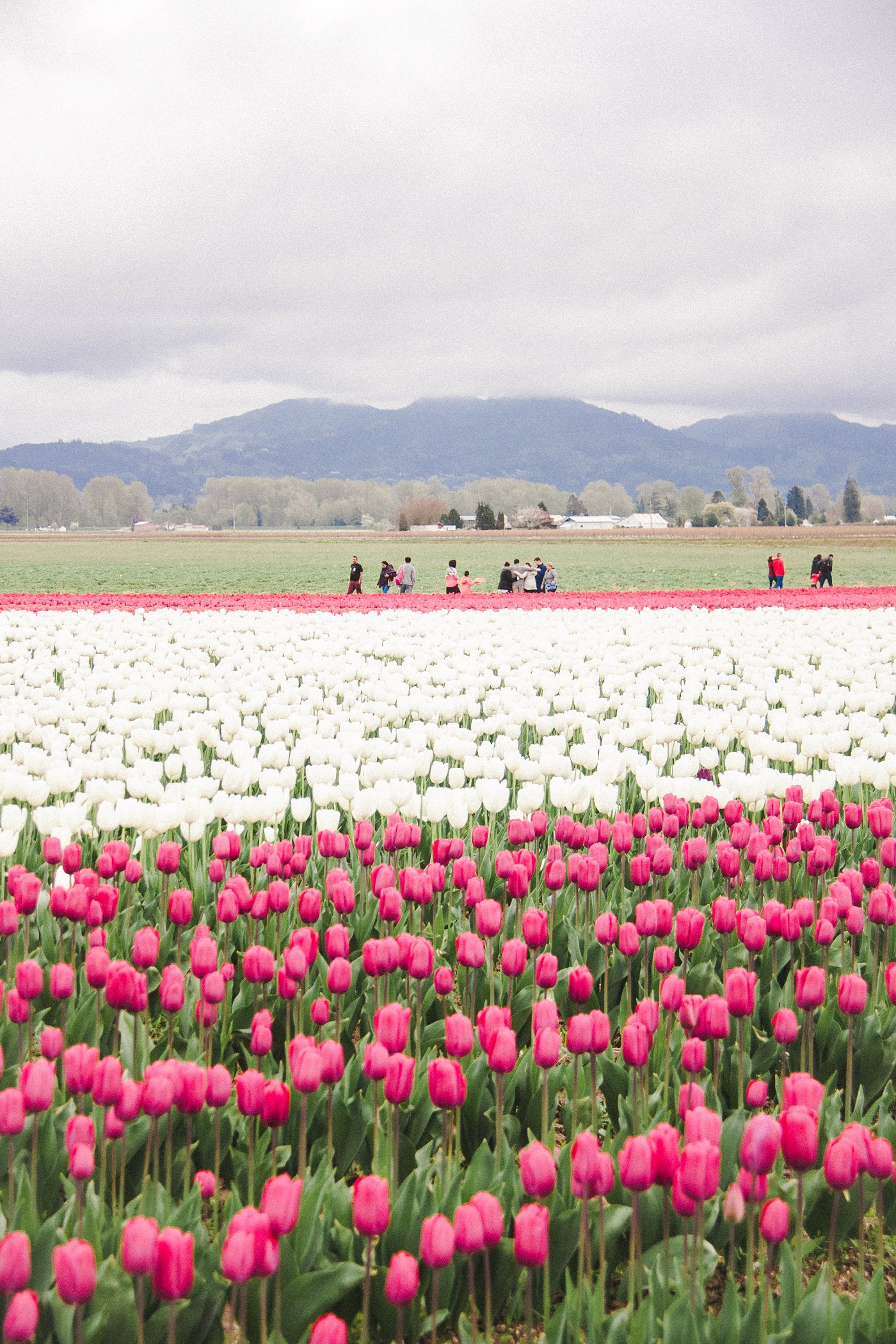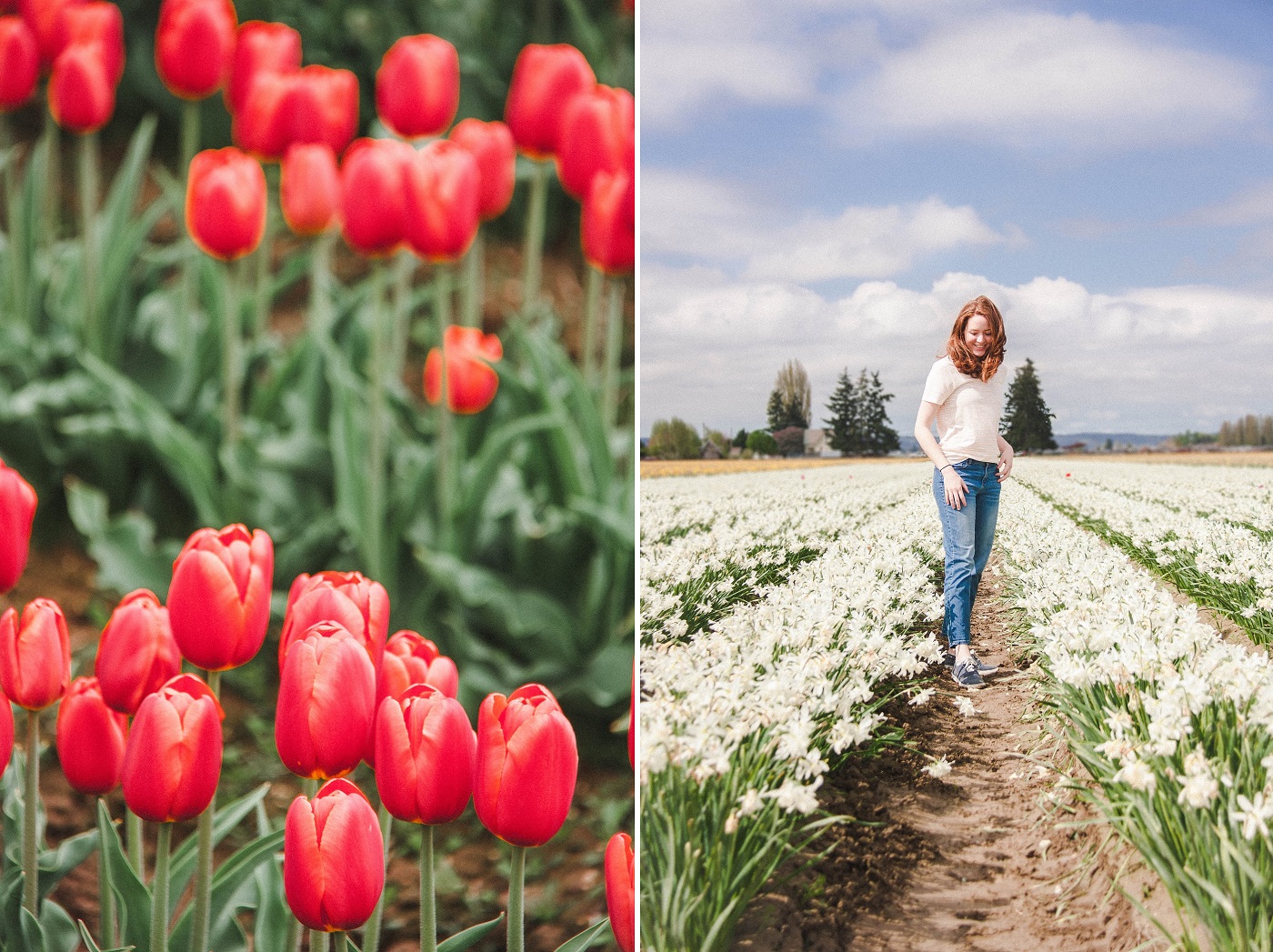 DAY FOUR
Easter Sunday service
A quiet dinner at home
Easter was spent quietly at home with a delicious dinner.
DAY FIVE
Day five started out with a hike in the rain to Whatcom Falls.  Even though you are right in the middle of the city, this hike in Whatcom Falls Park feels as though you are in the forests of Washington, miles from anything.  The falls were beautiful, and I was excited to hear that you can cliff dive into the emerald pool in the summertime!  That's on the list for next time, for sure!
Next was Lummi Island.  If you are looking for a quiet little island without a gas station or grocery store, this is the place for you.   We spent about 45 minutes there, and would have spent more time, except that we were running low on gas, and didn't want to get stuck on the island.  Lol.
After Lummi came one of my favorite moments from the trip.  We headed down to one of the local beaches in Bellingham, and we were able to walk out, far from the main shore, while the tide was out.  It looked as though we were walking on water, it was such a beautiful experience.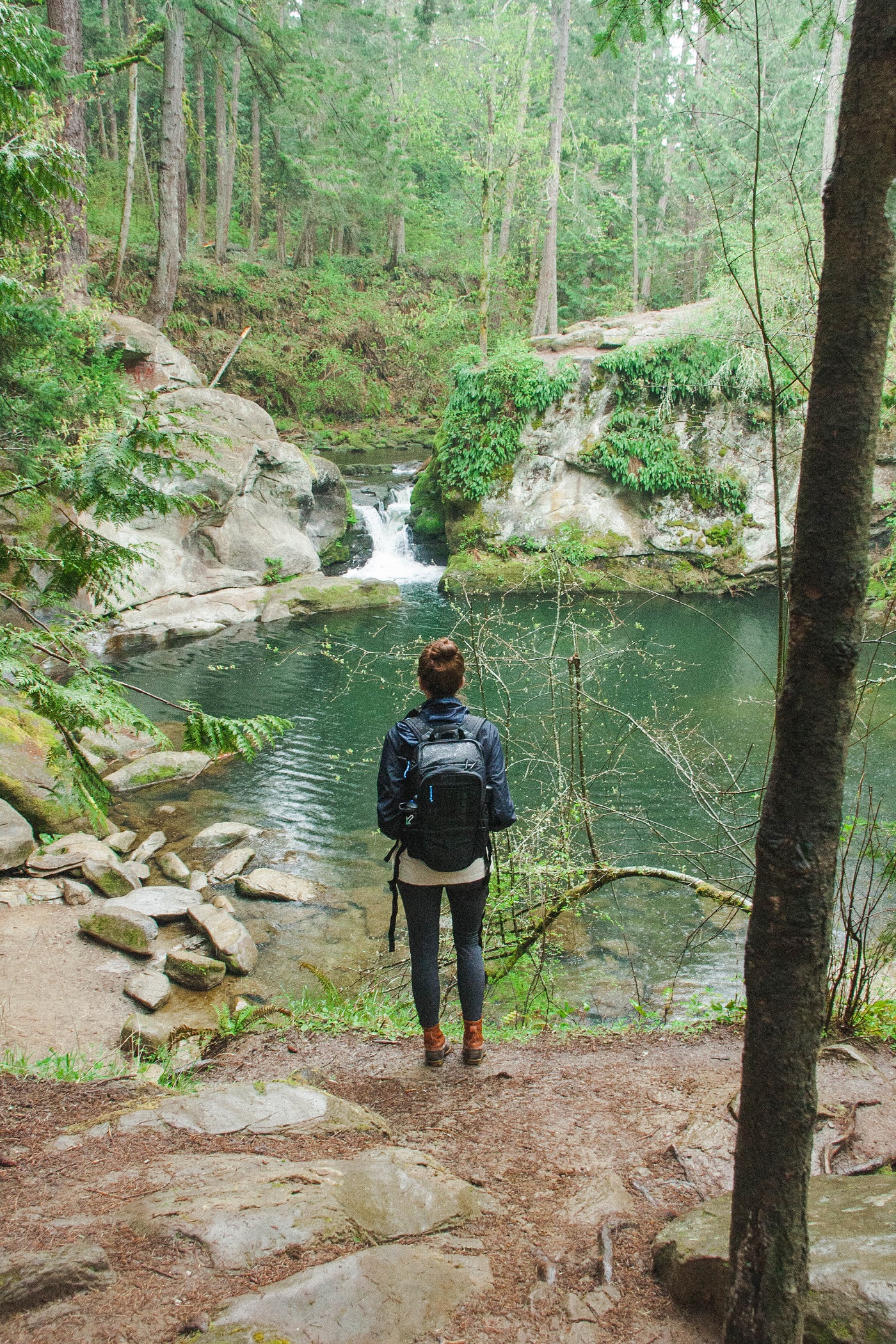 DAY SIX
This day was a long one, and we really didn't do that much.  We got up early to catch the ferry to Vancouver Island where we went to see the famous Butchart Gardens.
The Gardens were amazing…sort of the Canadian version of the Huntington Gardens (if you have never been there, I highly recommend next time you are in the L.A. area.)  We knew we had to be quick because of our departing ferry reservations, so we did the quick tour that they recommend:  the Sunken Garden, the Ross Fountain, the Rose Garden, the Japanese Garden, and the Italian Garden.  Each one was so different and impressive!  My favorite with the sunken garden.  We finished off the tour with gelato in the Italian garden, as you do…
Then it was home by way of B.C. Ferries and Vancouver.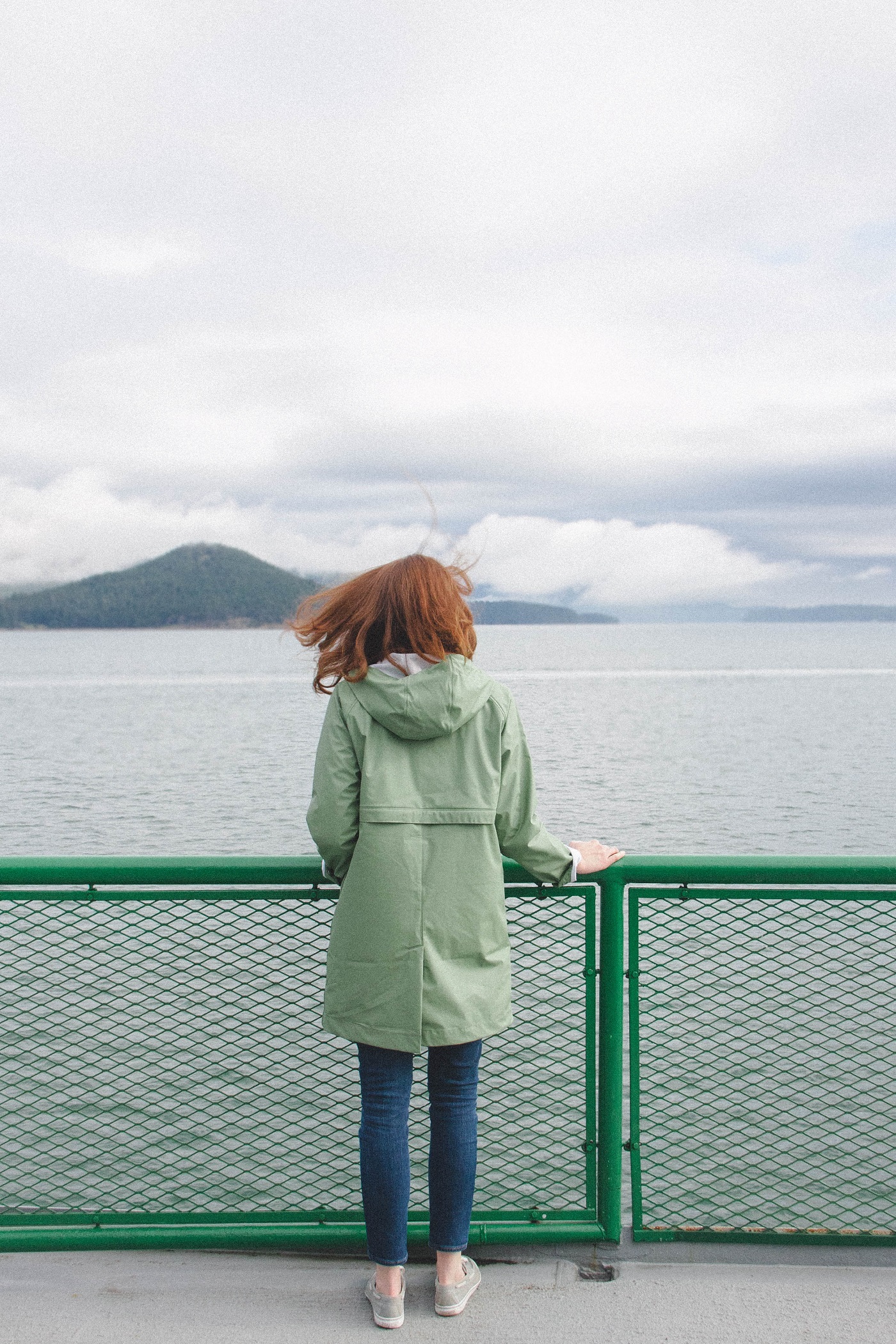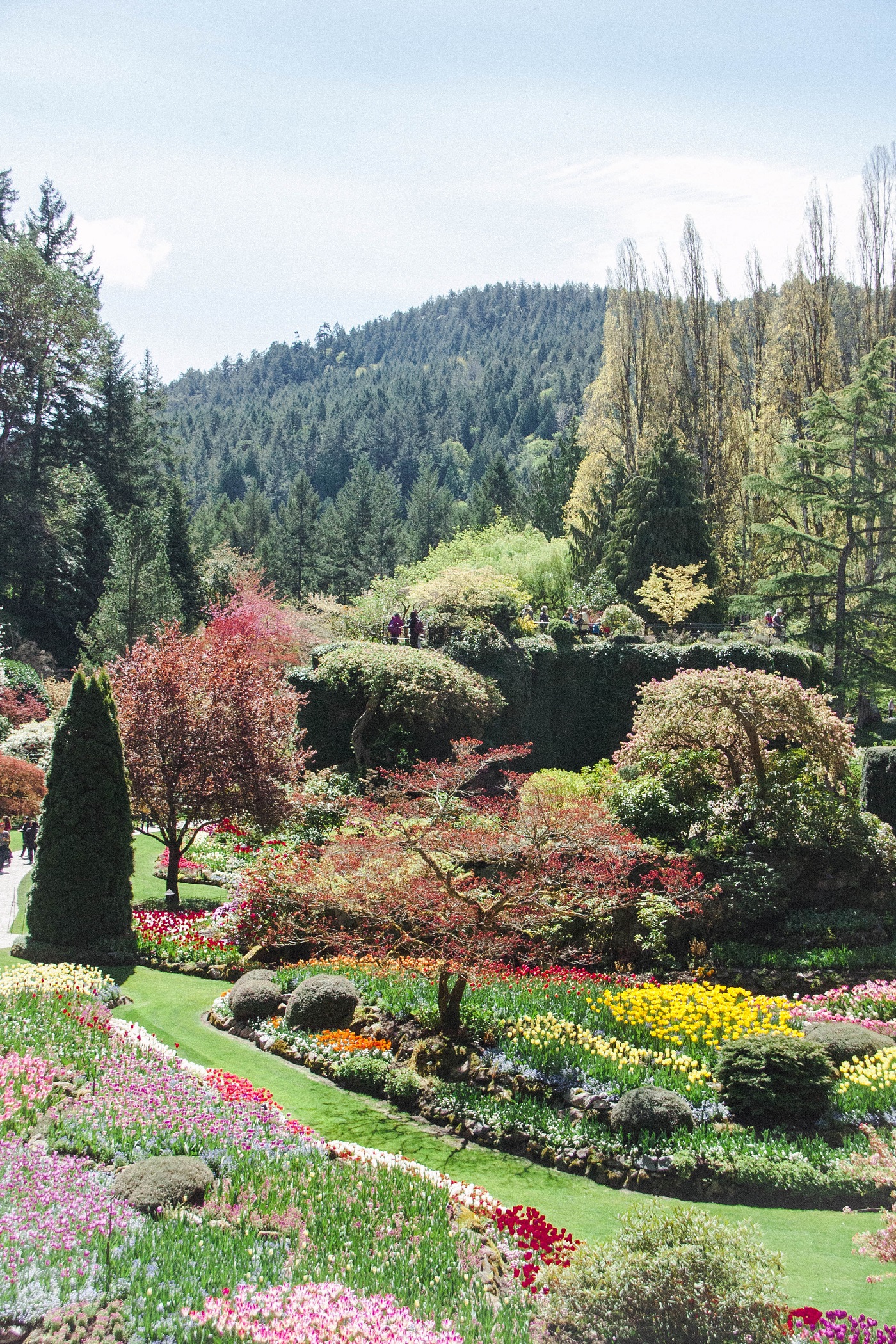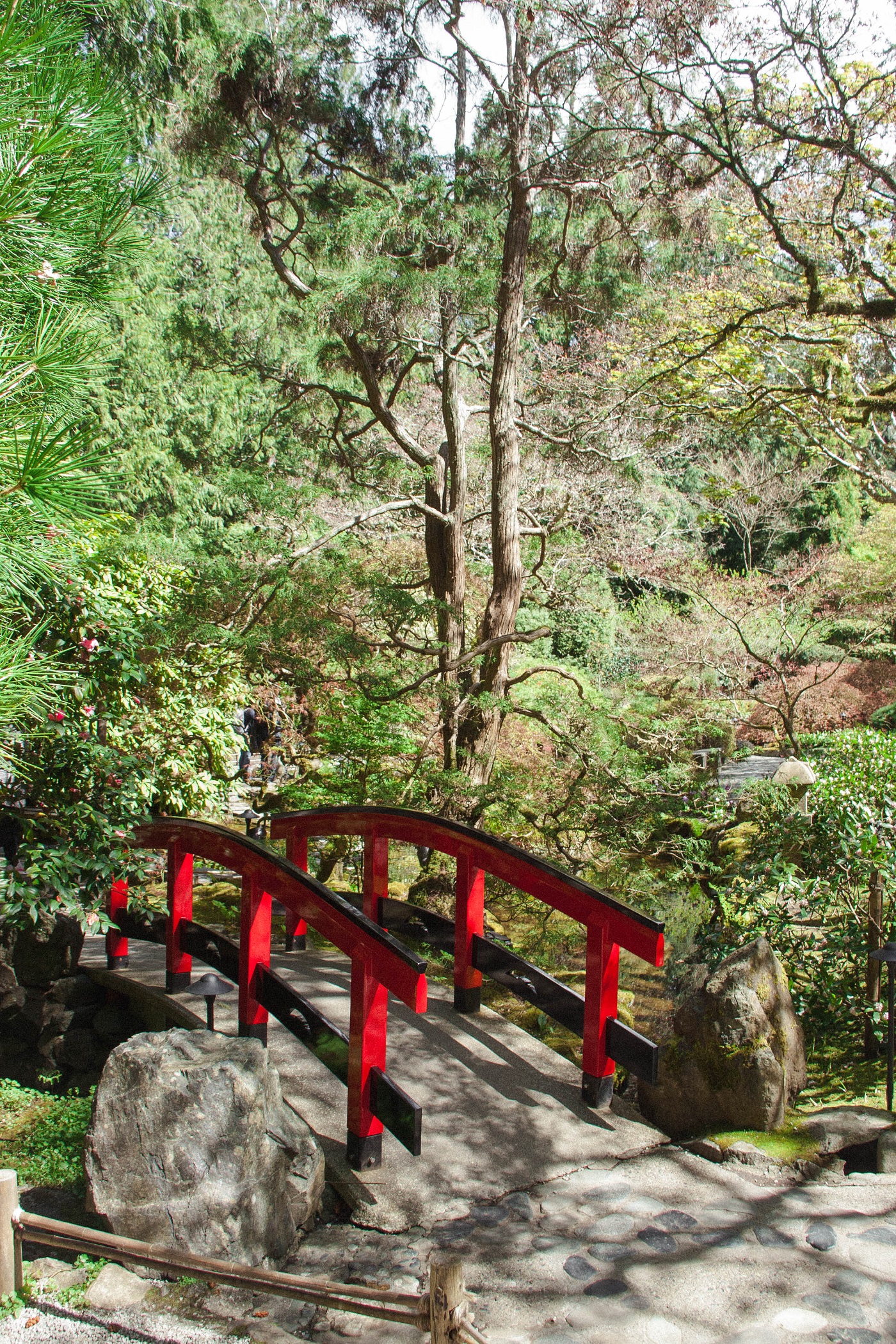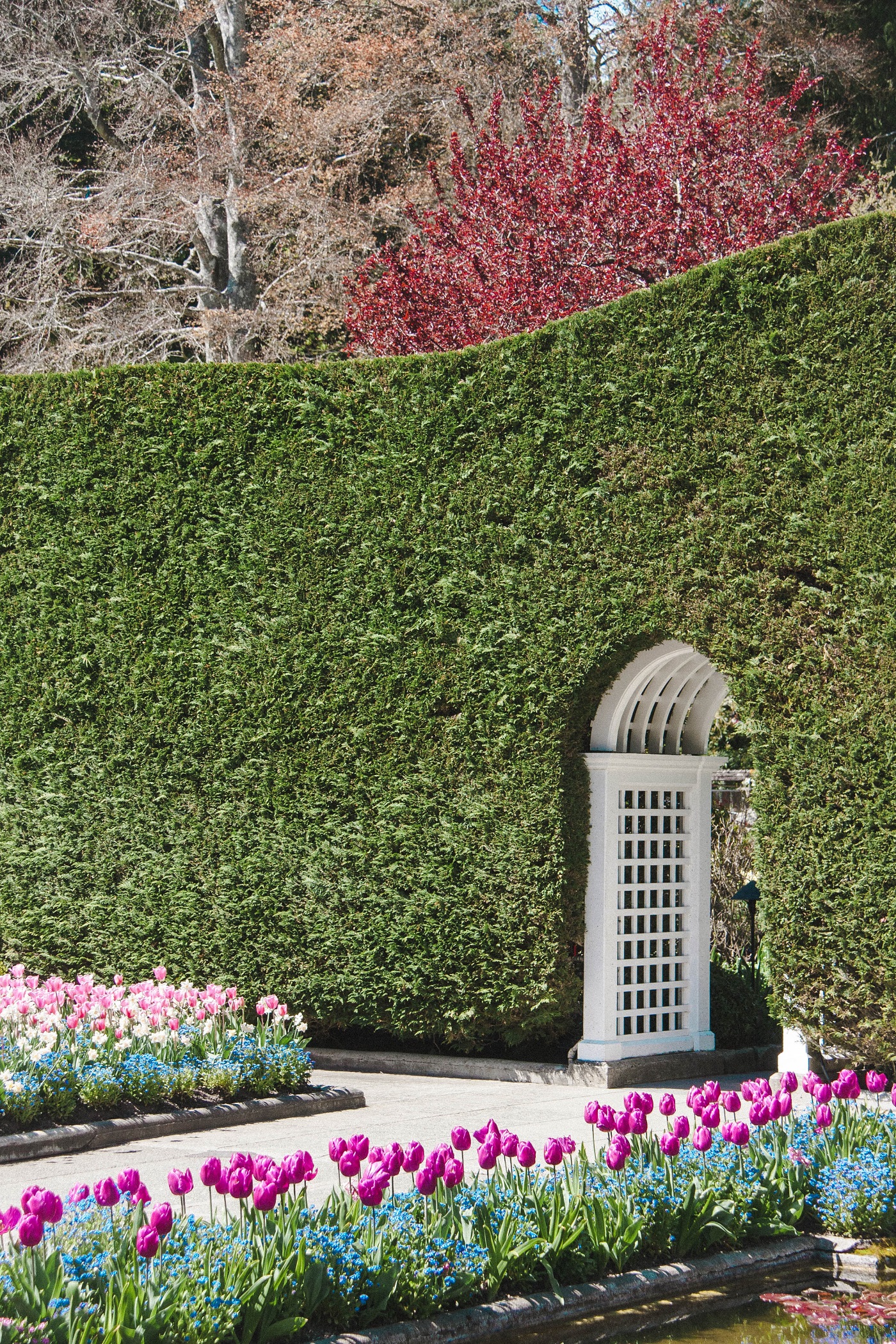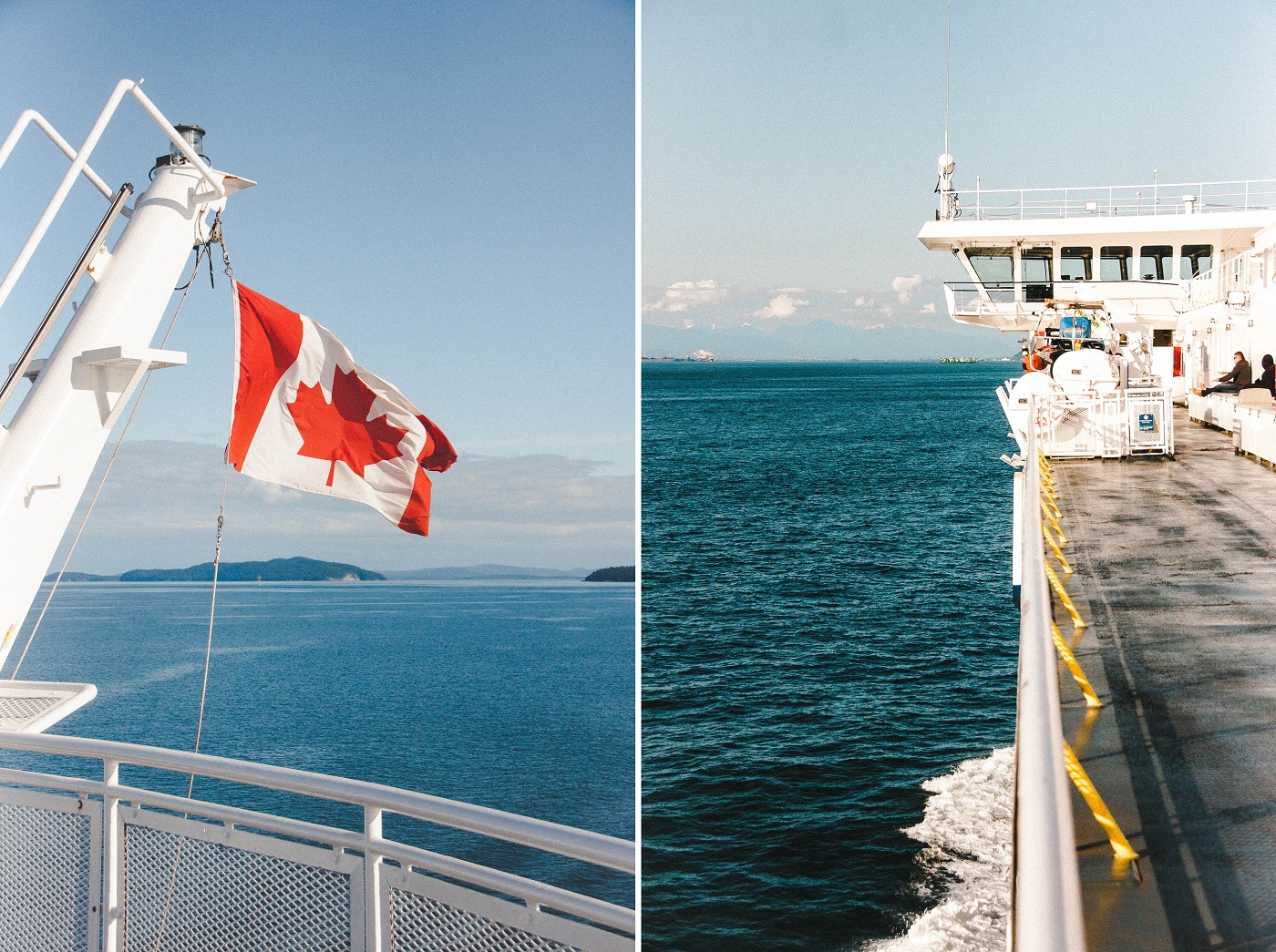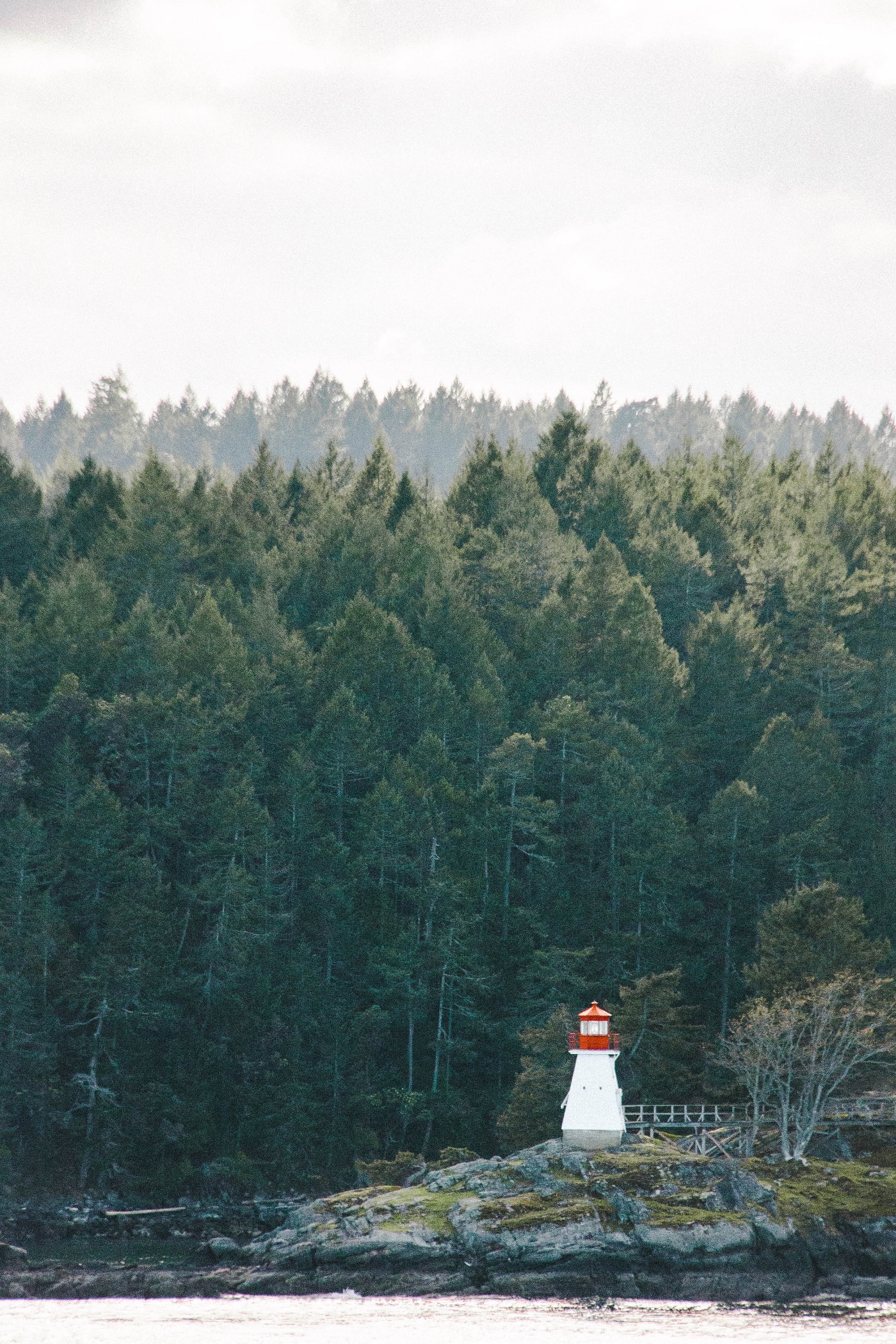 DAY SEVEN
This was the most peaceful and simple of all our days, but it gets the "most delightful day" award from me!  I was pleasantly surprised at how magnificent and beautiful this drive was.  I knew it was going to be spectacular, but it blew my mind anyway!
The drive starts out through ranch and farmland, and you can see green mountains in the distance.  Then you get to those mountains, and you are driving through a forest full of gnarled, old trees heavy with hanging moss.  Then you rise in elevation more, and its nothing but ginormous pine trees, and once in a while you catch a glimpse of mountain tops covered in snow.  Then you get to the snow, and those mountain tops are RIGHT THERE, and THEY ARE HUGE!  I gasped when I saw the face of Mt. Shuksan, looking like an avalanche waiting to happen; it was so beautiful!
The drive was filled with laughter and Sasquatch watching, and was all-around a super fun day.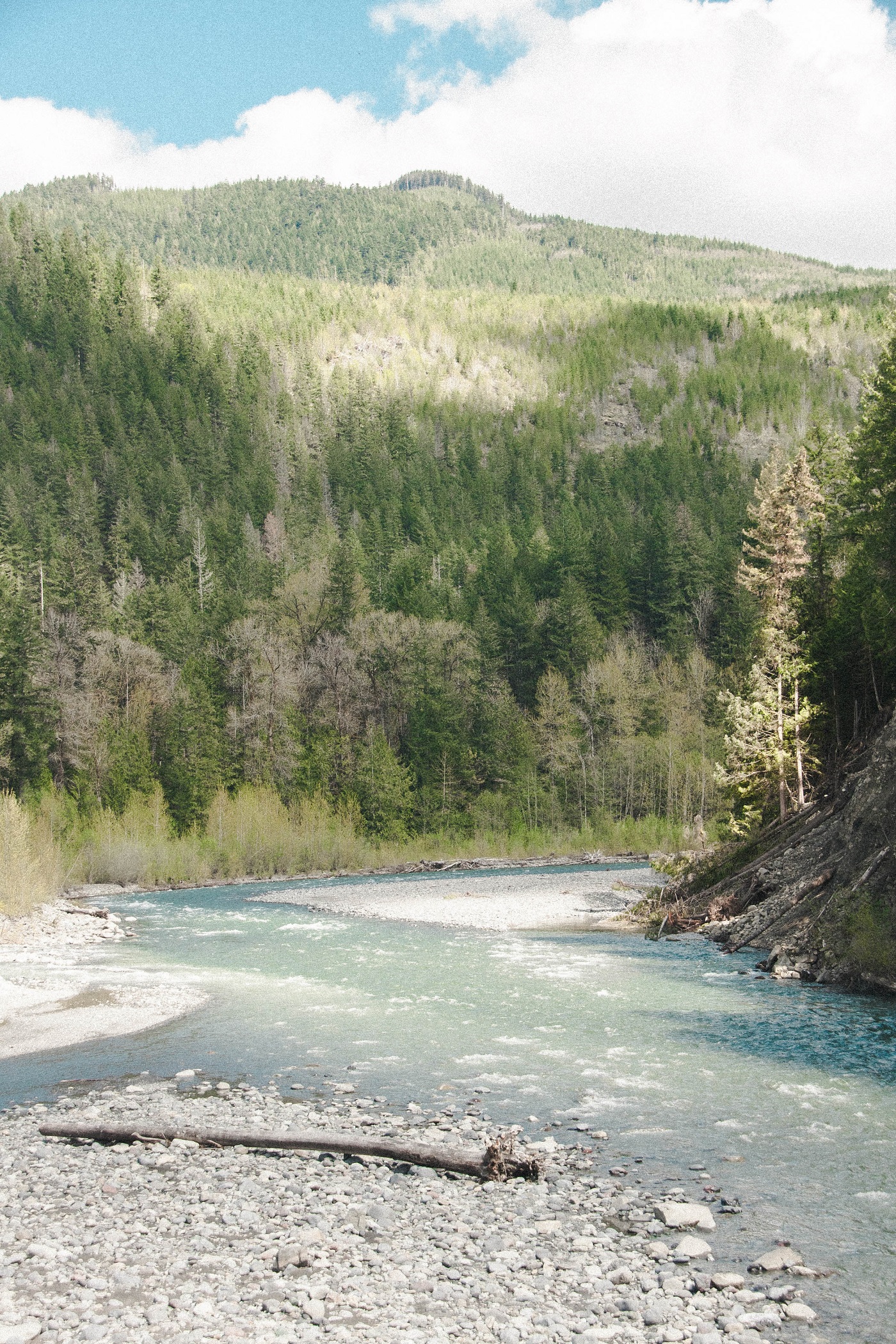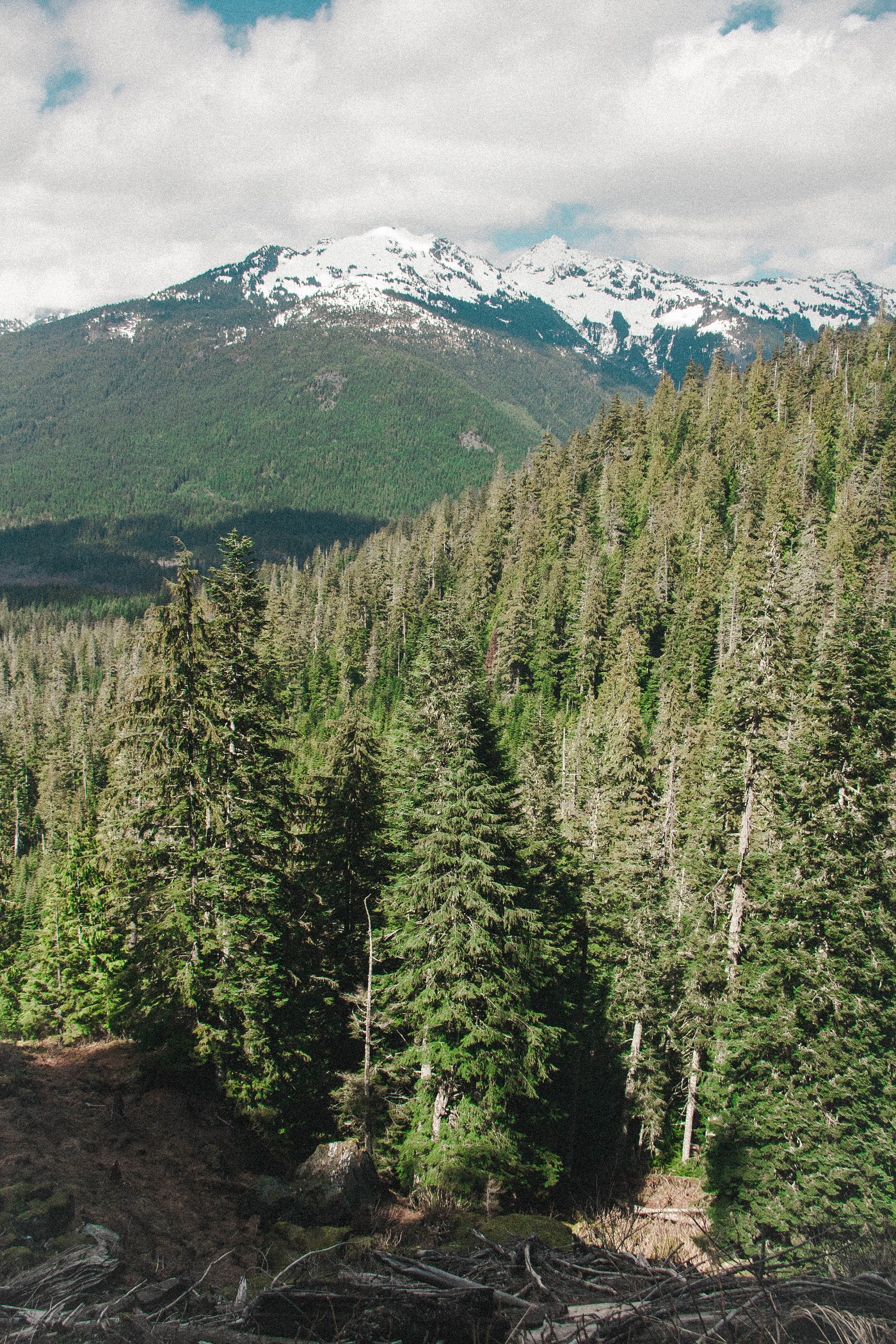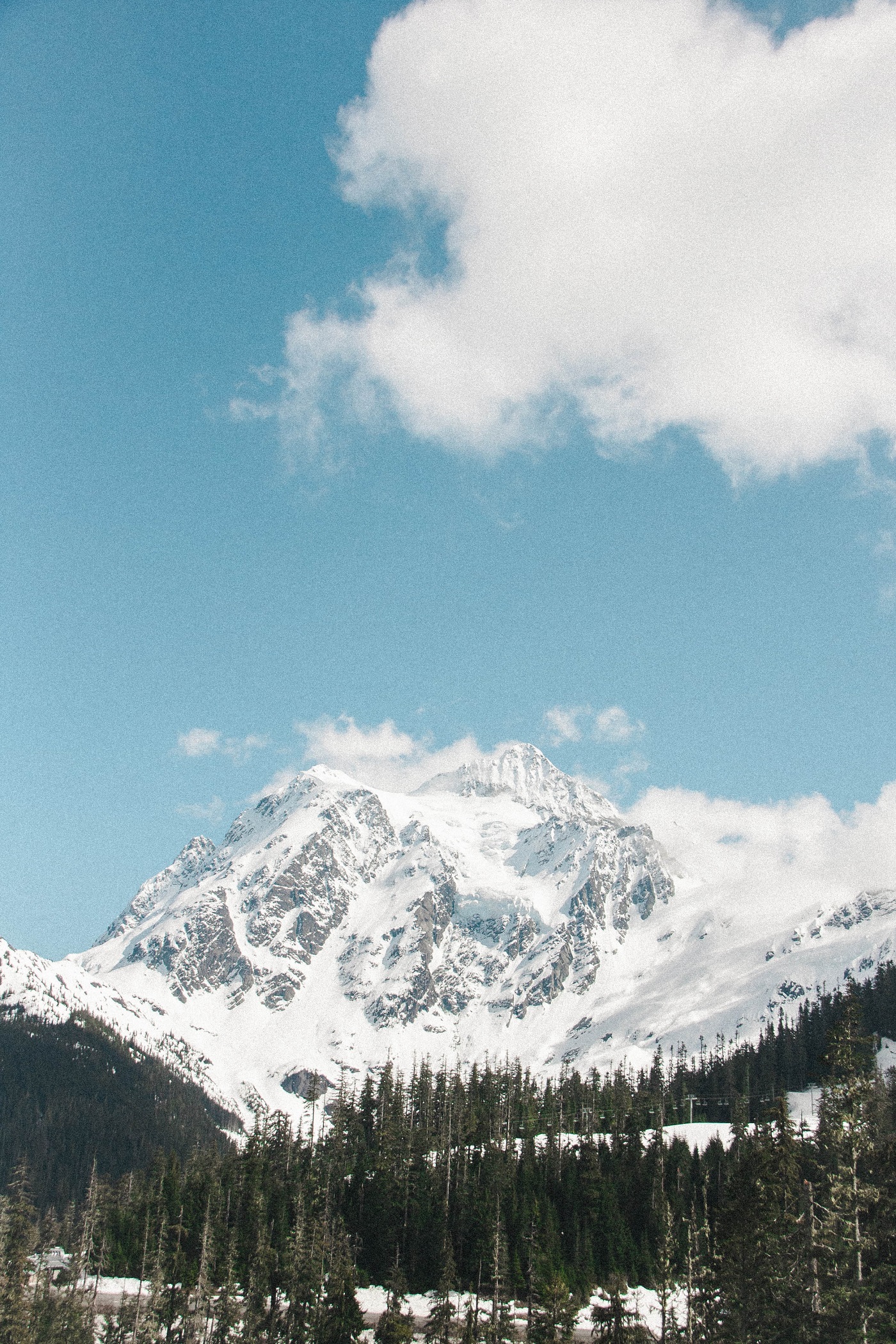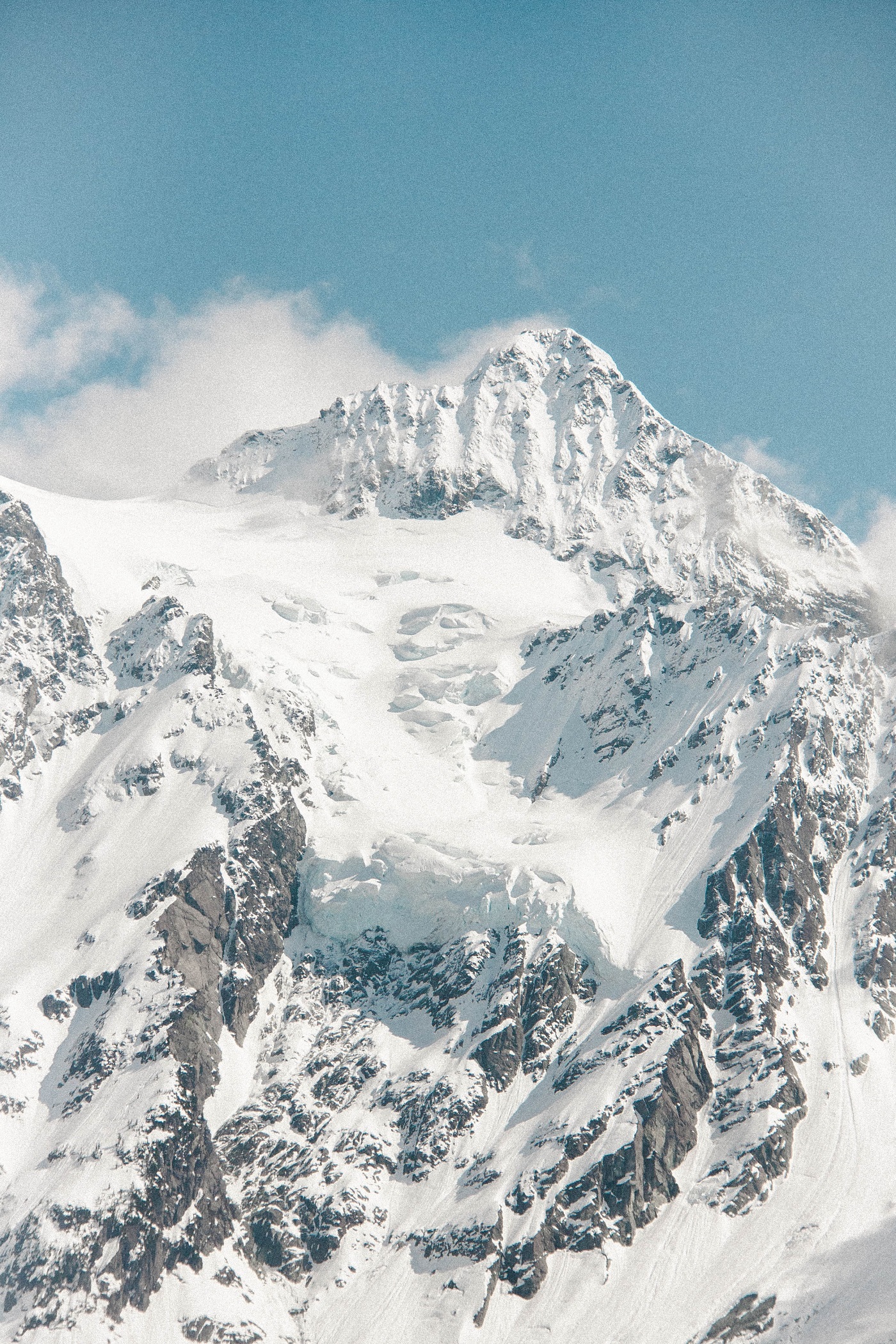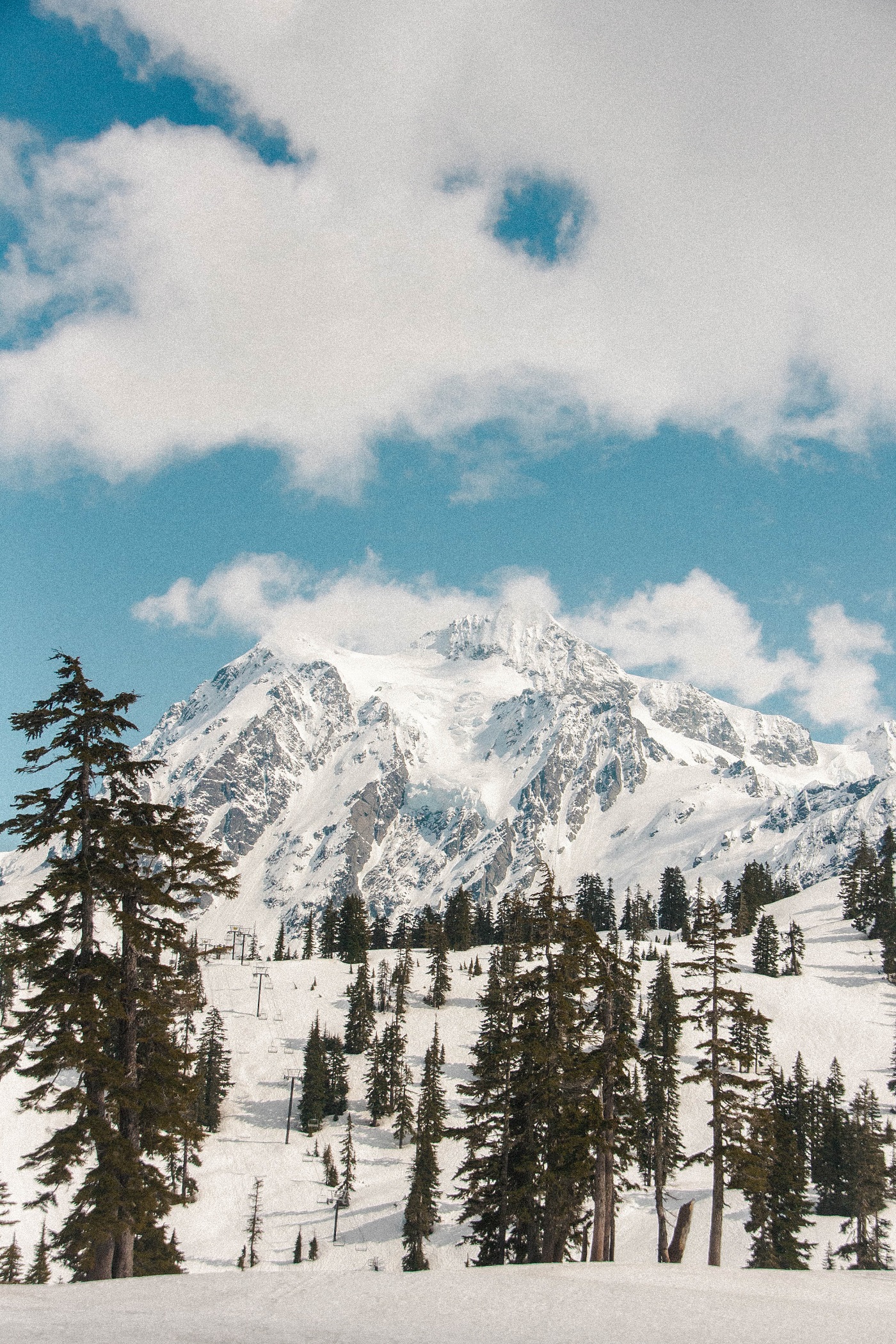 This trip was incredible, and I can't wait to go back and explore more of this beautiful part of the country!