If you follow me on Instagram, you probably know that I spent this past weekend on the Maine coast.  My brother is in the Coast Guard, and his boat did a dependents cruise on Saturday, which meant family and friends could join the crew for an afternoon out at sea!  It was so much fun!
Sweater:  KJP  /  Pants:  Barbour (similar)
Backpack:  Barbour  /  Shoes:  Superga
Sunglasses:  Unknown (similar)

We boarded about 11, but because of the tide being too low, we couldn't head out immediately.  To keep everyone happy and entertained, a lunch was provided, and a demonstration of the "gumby" suit was given (this is essentially a dry, bright red, footie pajama suit that zips up the front and covers you everywhere except your eyes. The purpose of it being to keep you warm in the freezing cold waters if you have to abandon ship. Quite interesting!).
Once the tide was in, we were off! Our destination? Owls Head Lighthouse!  This lighthouse sits out on a rocky peninsula, surrounded by pine trees, and looking just as Maine-like as possible.  It was a beautiful view from he boat's deck!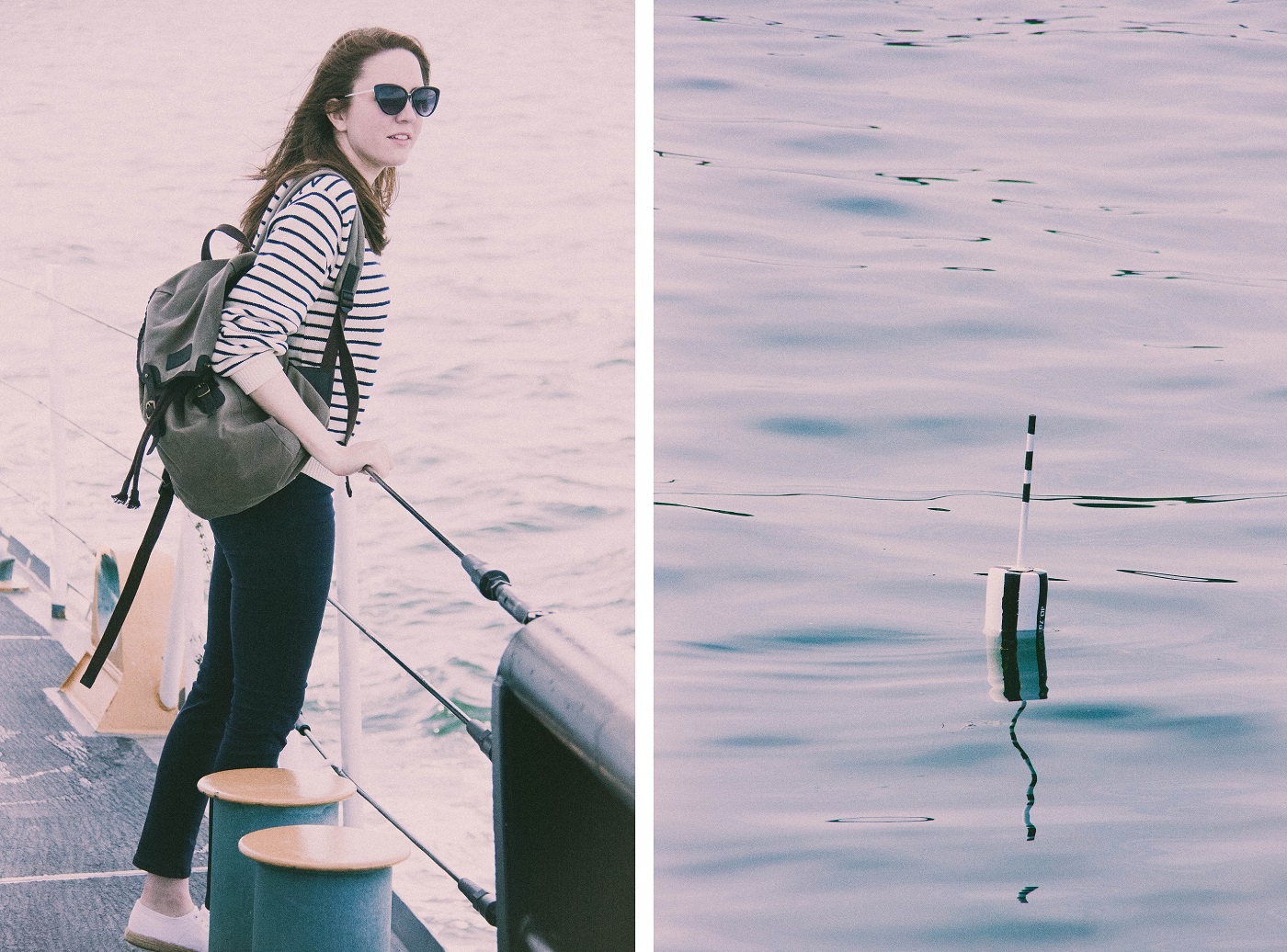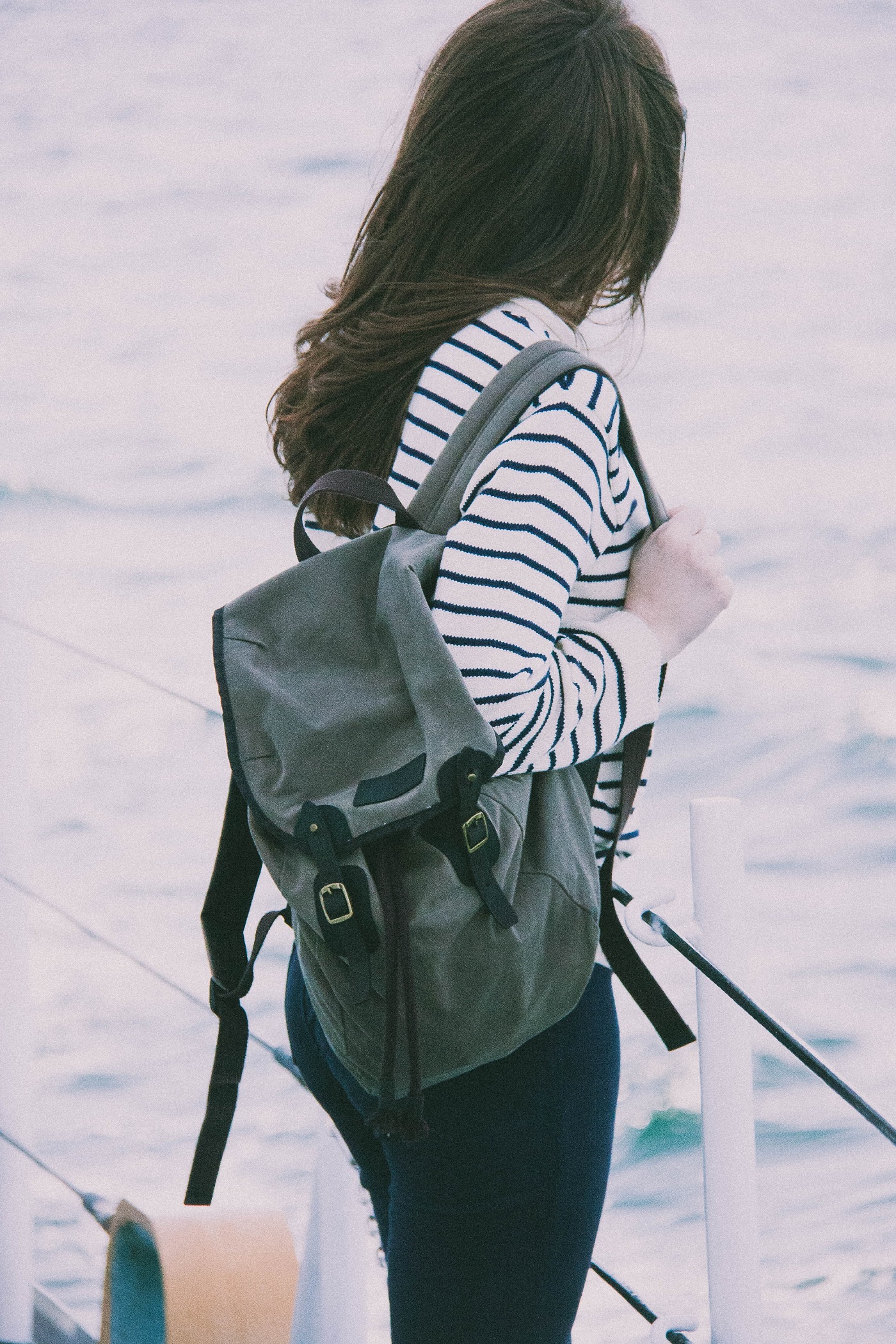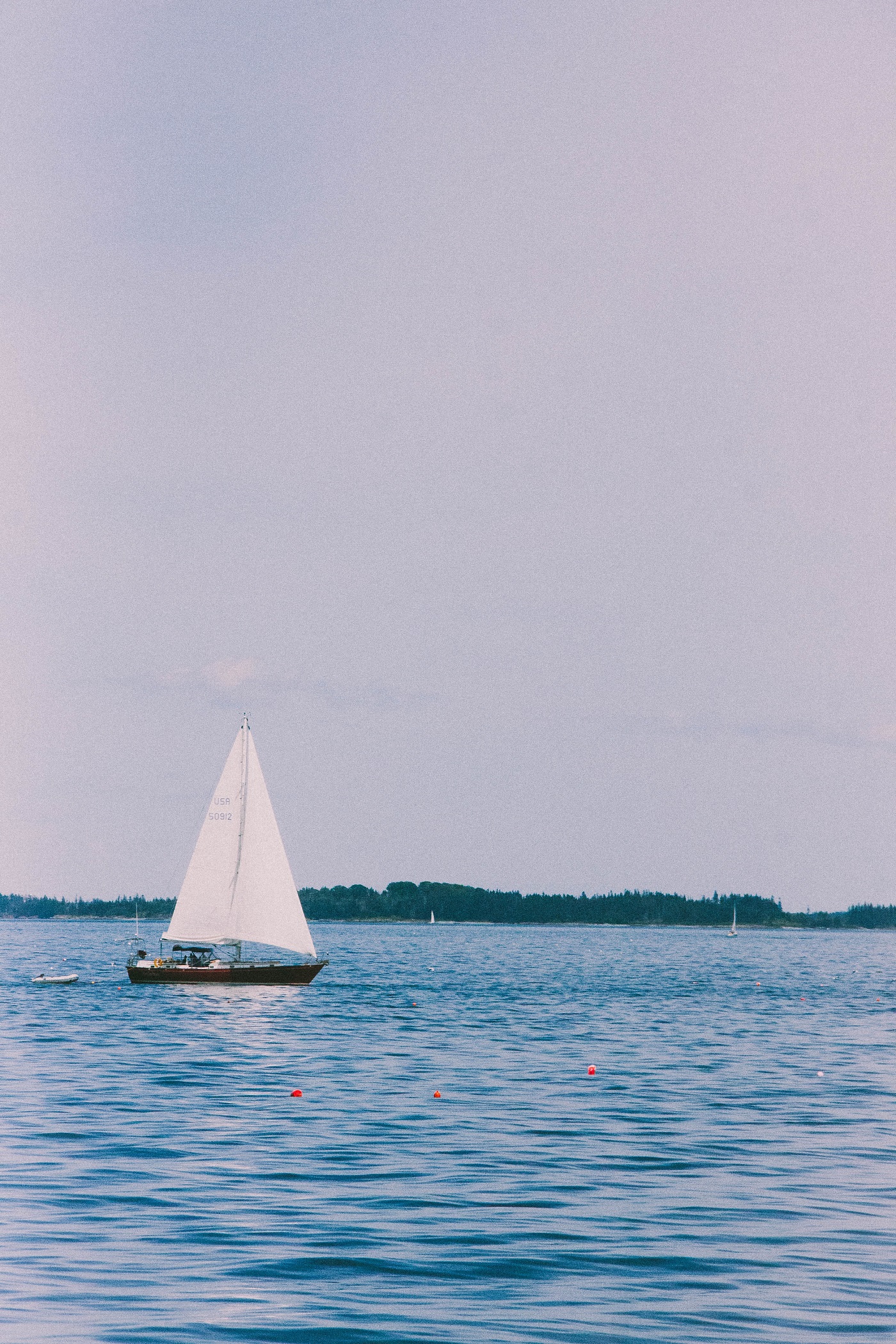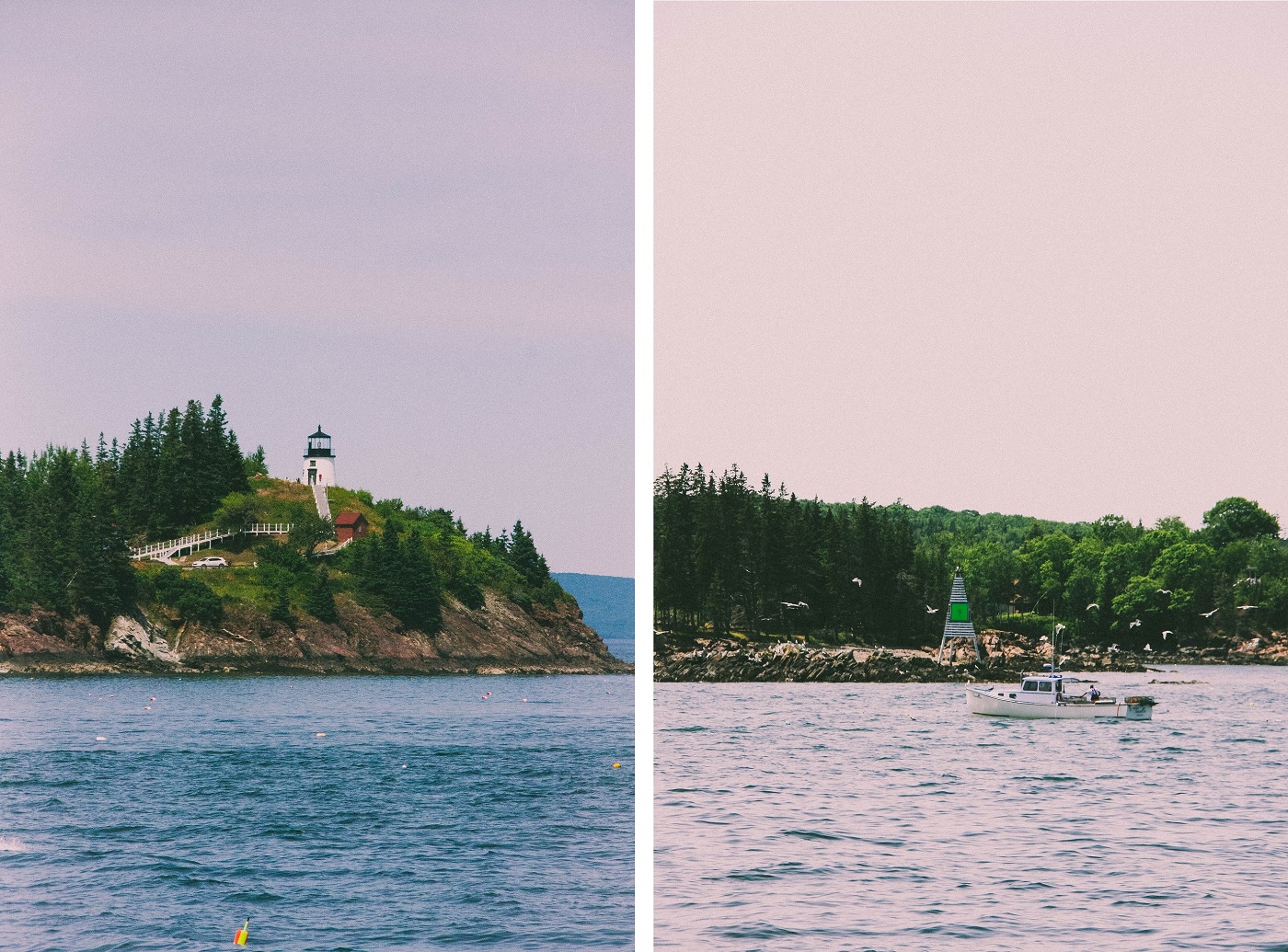 After cruising around Monroe island, we headed back in at around 3, which gave us just enough time before dinner to explore Owls Head Light by land!  I had read online that it was a hike to get to the lighthouse, and from the water the stairs leading up seem to go on forever…but once we arrived, it was only an easy, couple minute walk from the parking lot to the lighthouse, and the stairs are a quick climb.  Well worth the drive out onto the peninsula, as the view from the top is unbeatable!
(BTW, I found my sweater at the new KJP store in Newport!  I am totally in love with their sweater collection right now.  Check out all the sweaters for men here and women here!)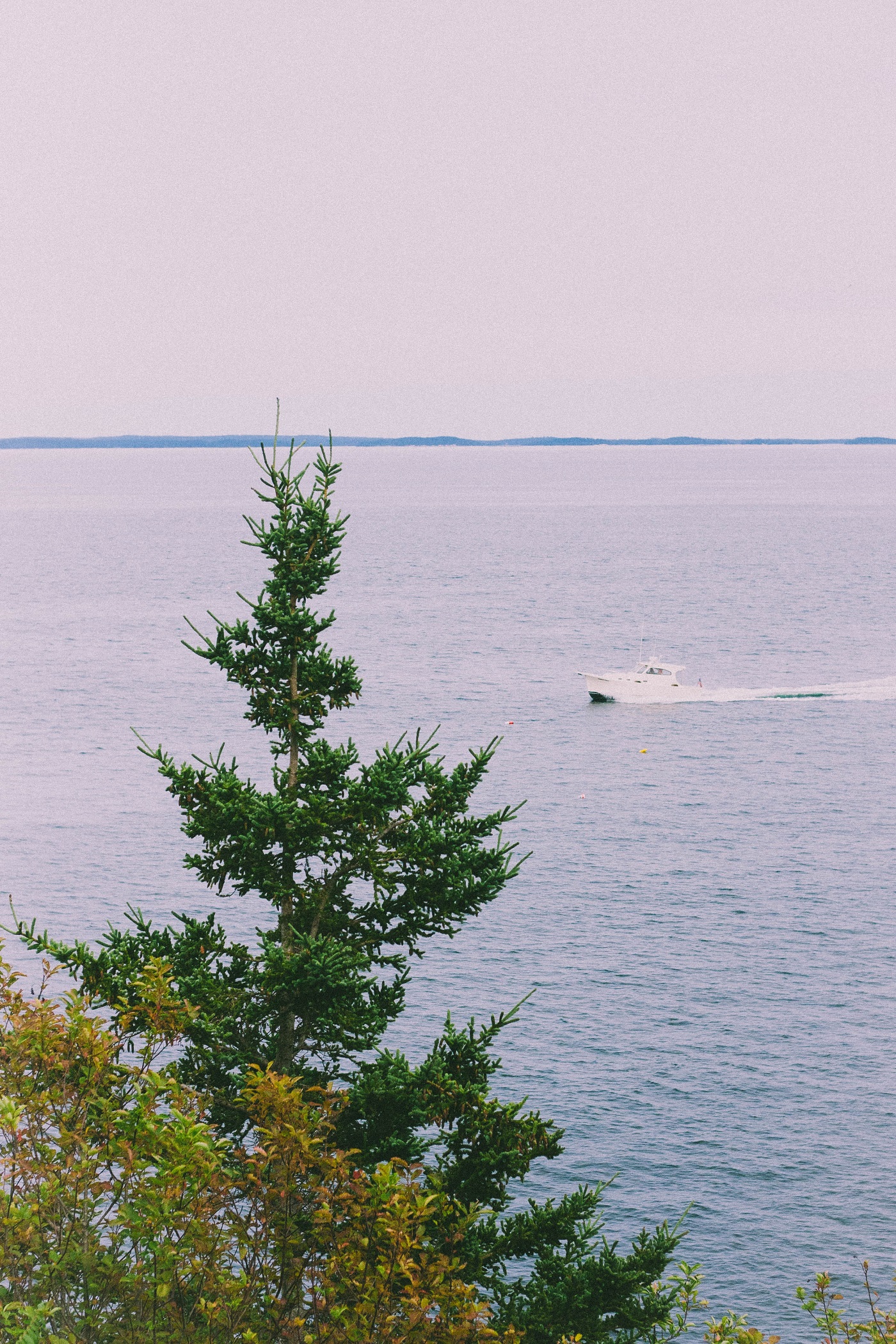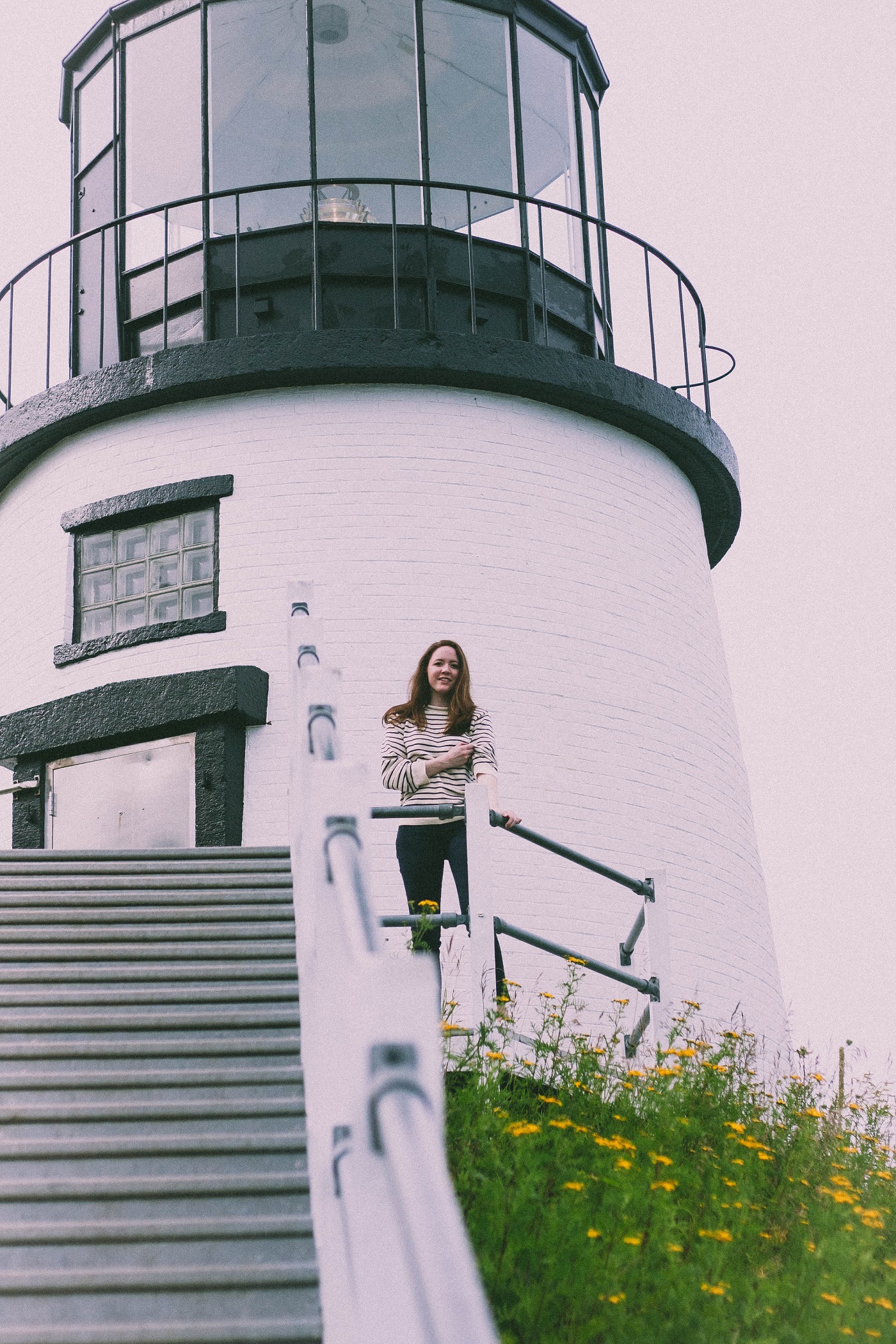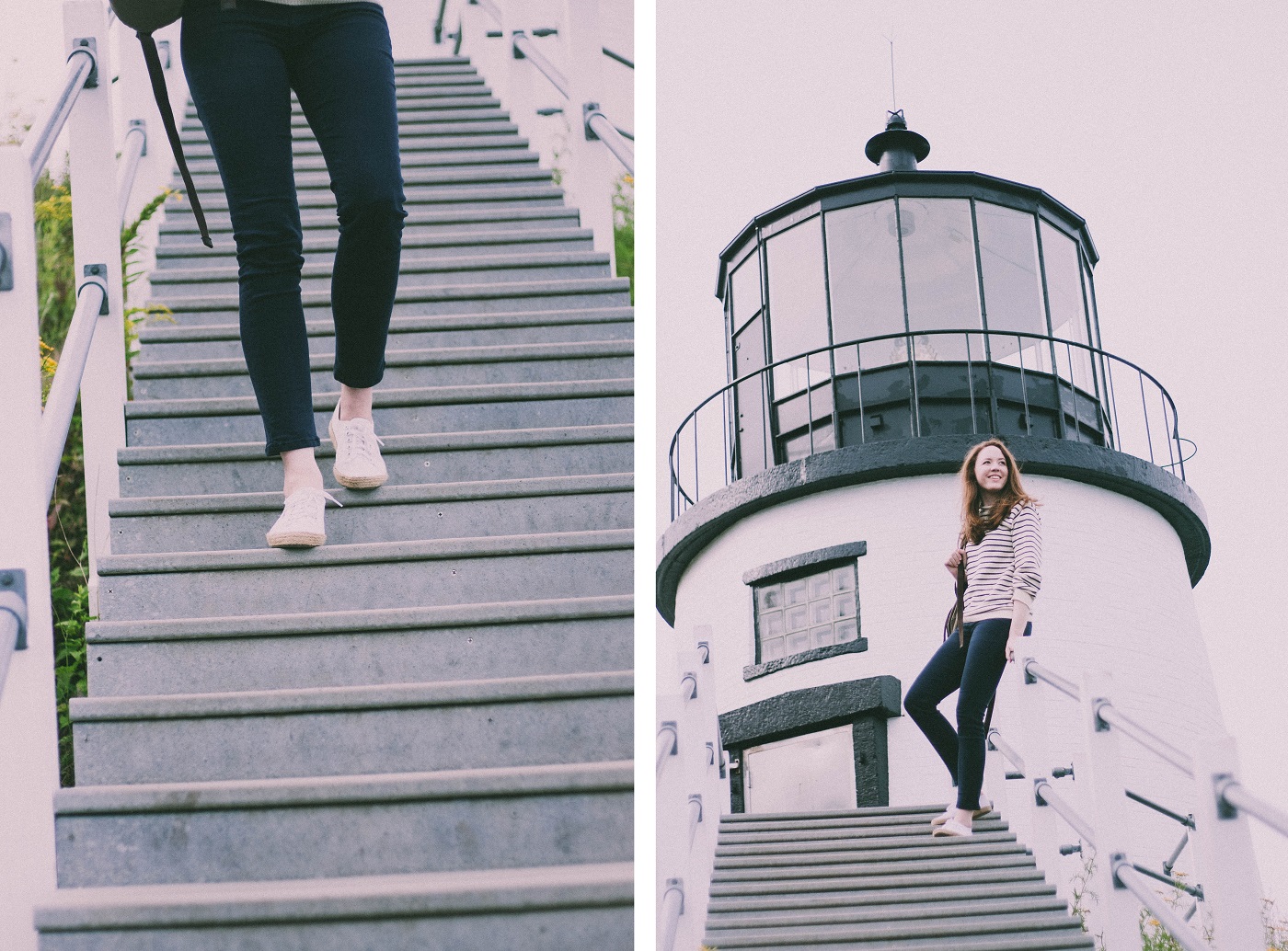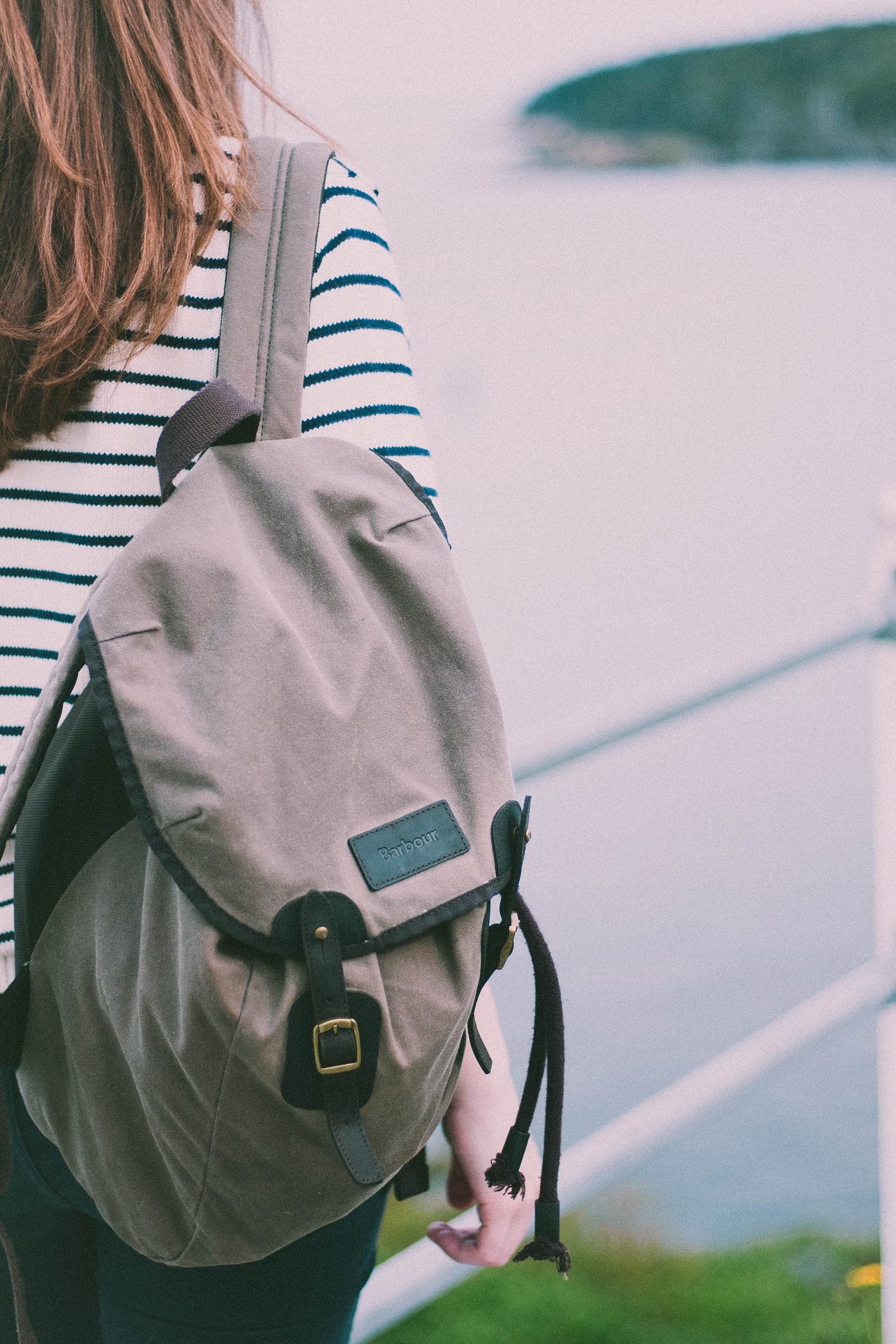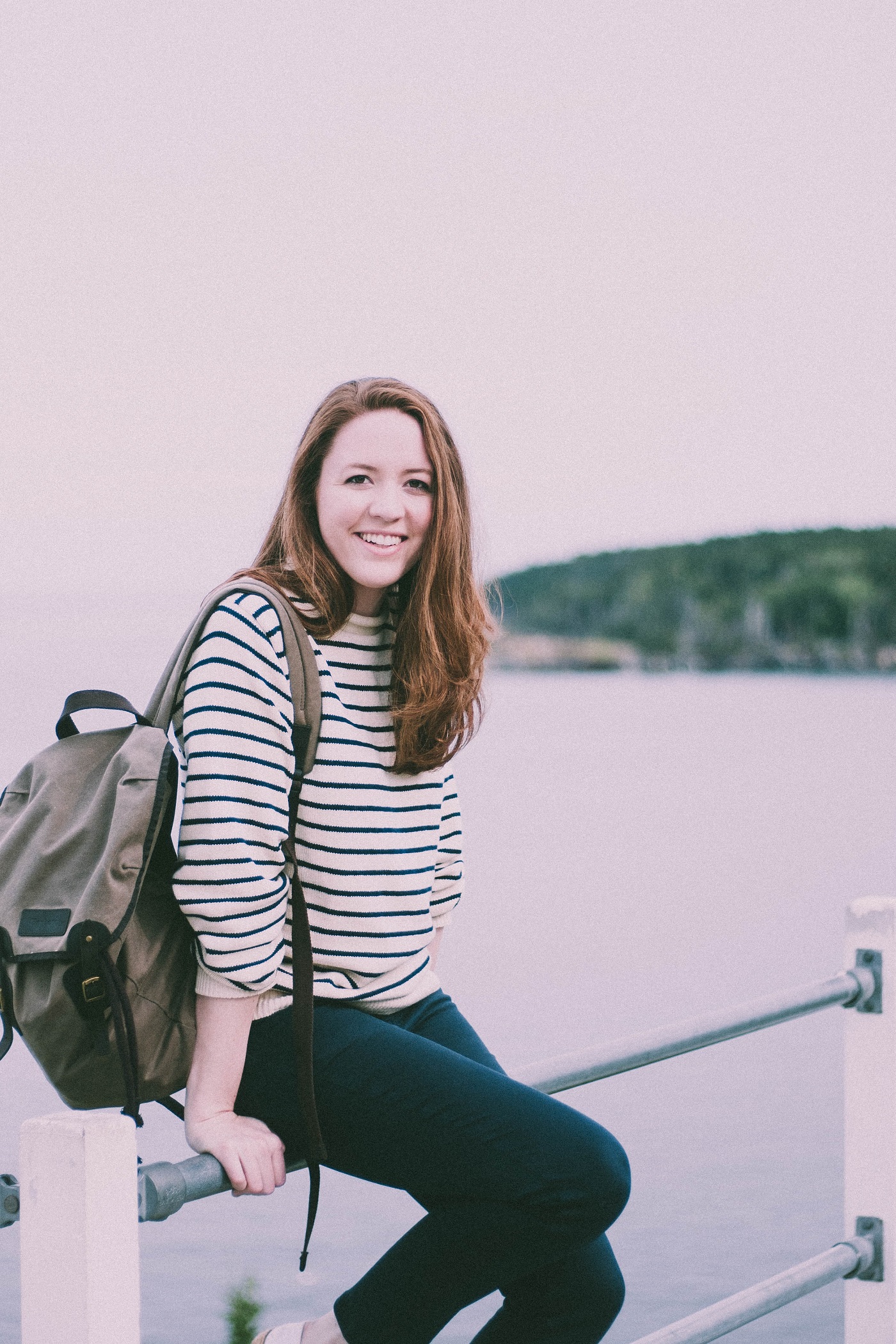 Also, just below the parking lot is the rocky beach at Owls Head State Park, and it is totally empty and quiet!  If you are looking for a nice, secluded beach to spend the afternoon, I would absolutely recommend it!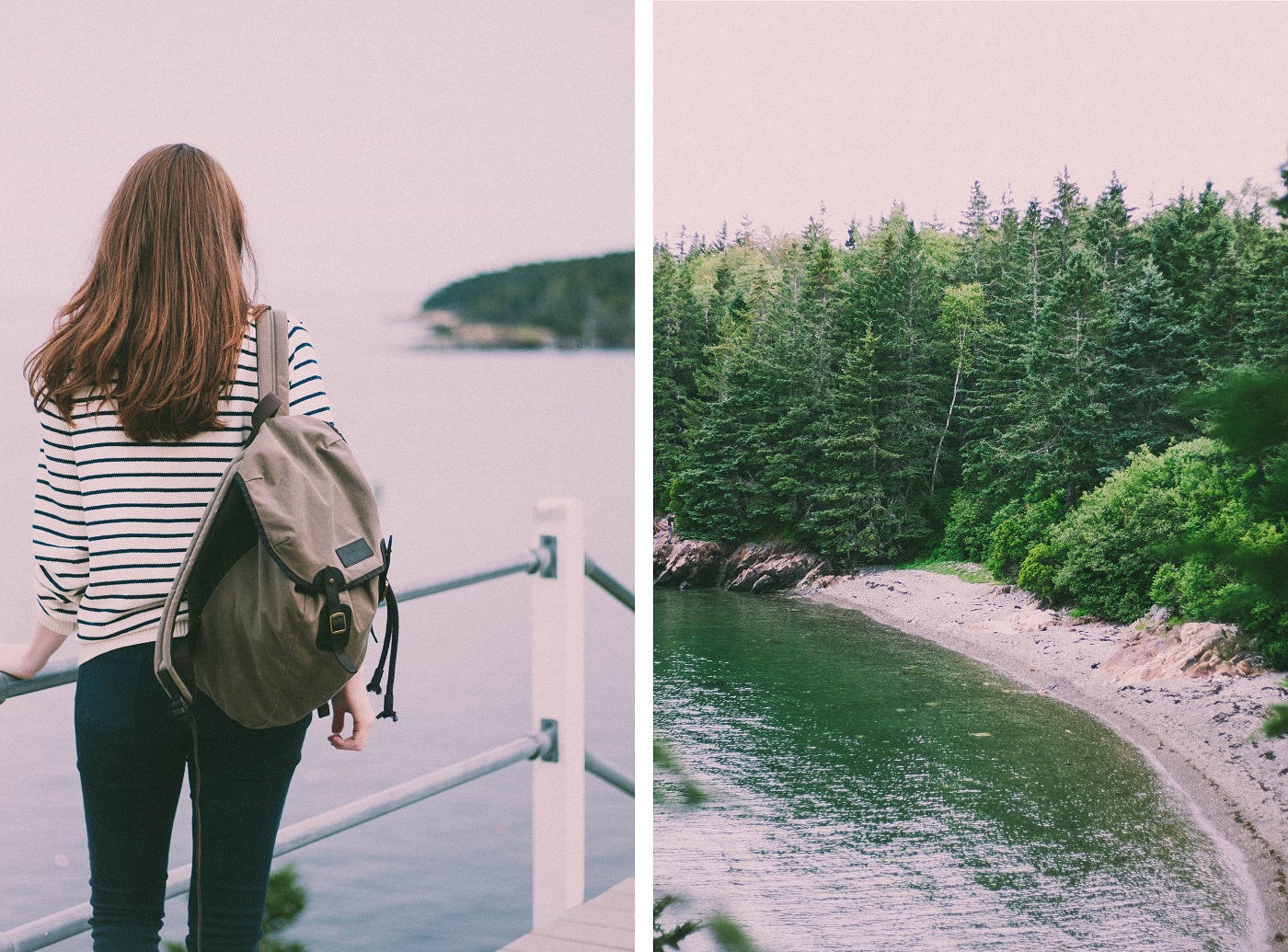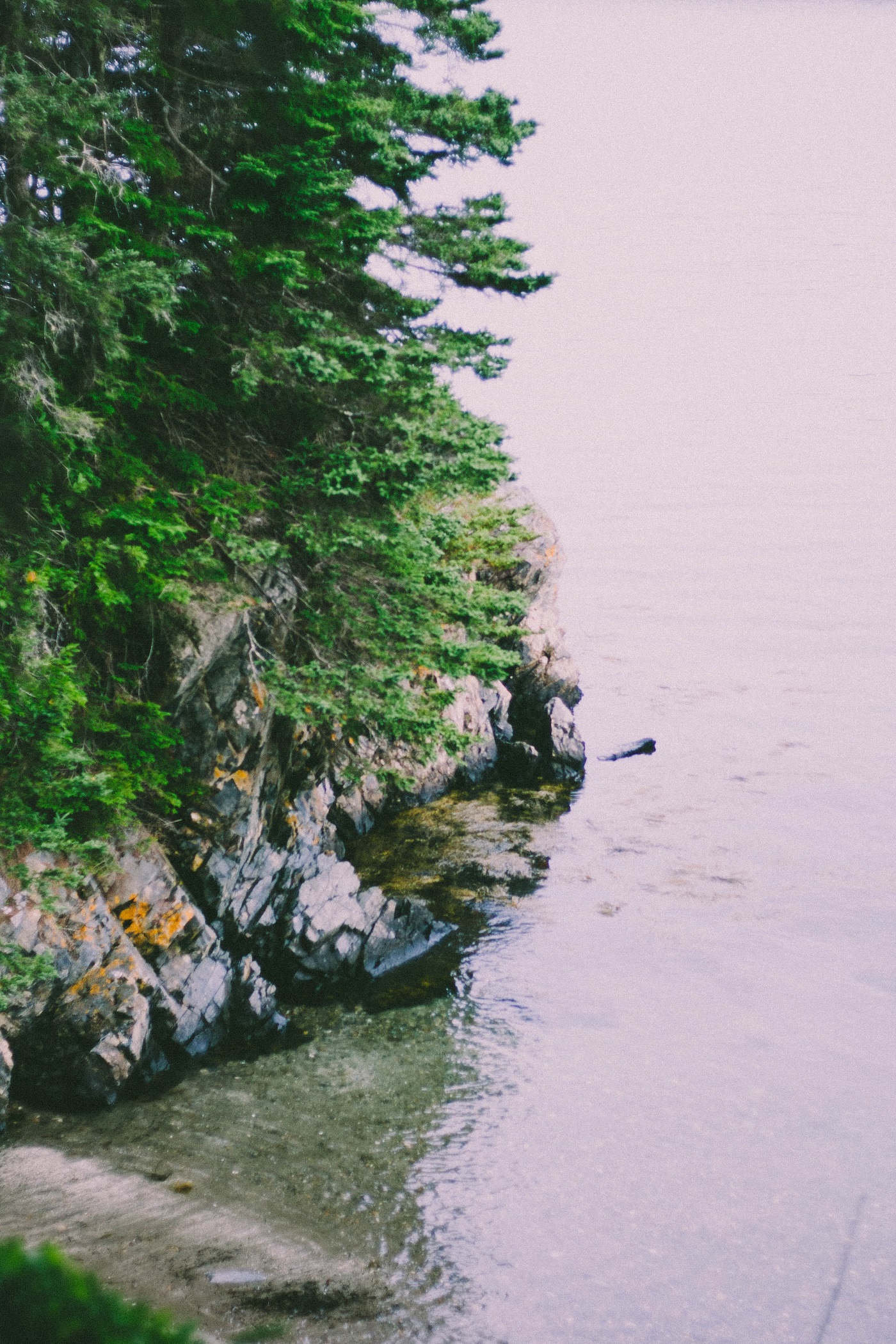 Sweater:  KJP  /  Pants:  Barbour (similar)
Backpack:  Barbour  /  Shoes:  Superga
Sunglasses:  Unknown (similar)
I love both the Breakwater Lighthouse, and Owls Head, both of which I featured above, and both just around the corner from each other.  Do you have a favorite lighthouse?