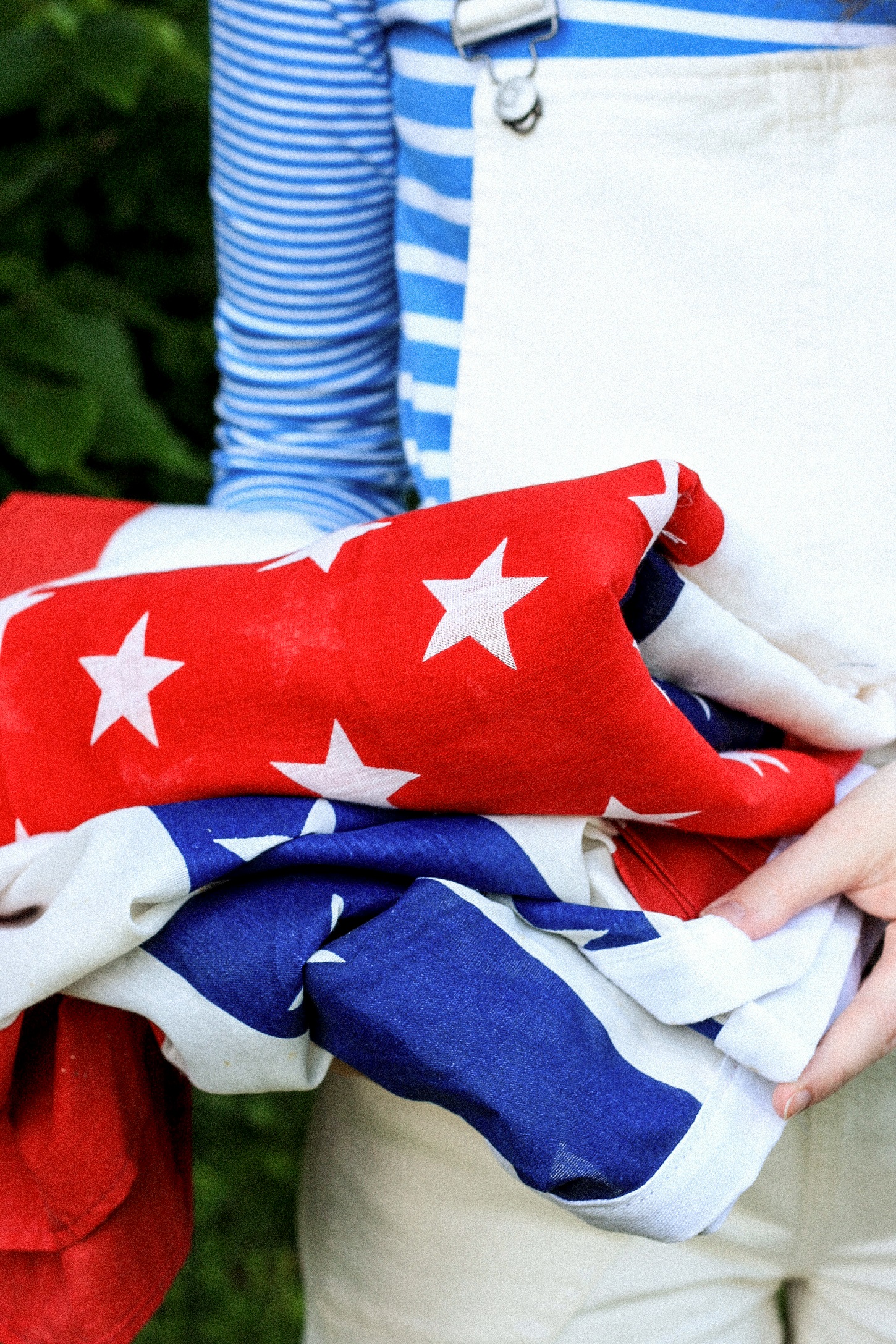 I hope everyone had a wonderful Fourth of July!  Since my dad made a fire pit for the backyard, it has become our annual tradition to host a cookout every Fourth of July.  Family and friends from across the state come, and we try to make sure they all have some good ol' fashioned American fun!
The most important part, to me (aside from having fun and spending time with loved ones, that's a given), is the decor and food.  Both my mom and I are very visual people, and half the fun is creating a pretty, yet casual setup for everyone to enjoy.  Little things like using a galvanized tub instead of a cooler go a long way.  We like to buy as many interesting beers and sodas as we can find, and throw all of them into one big tub, and everyone loves looking at all the different options and getting to trying new things.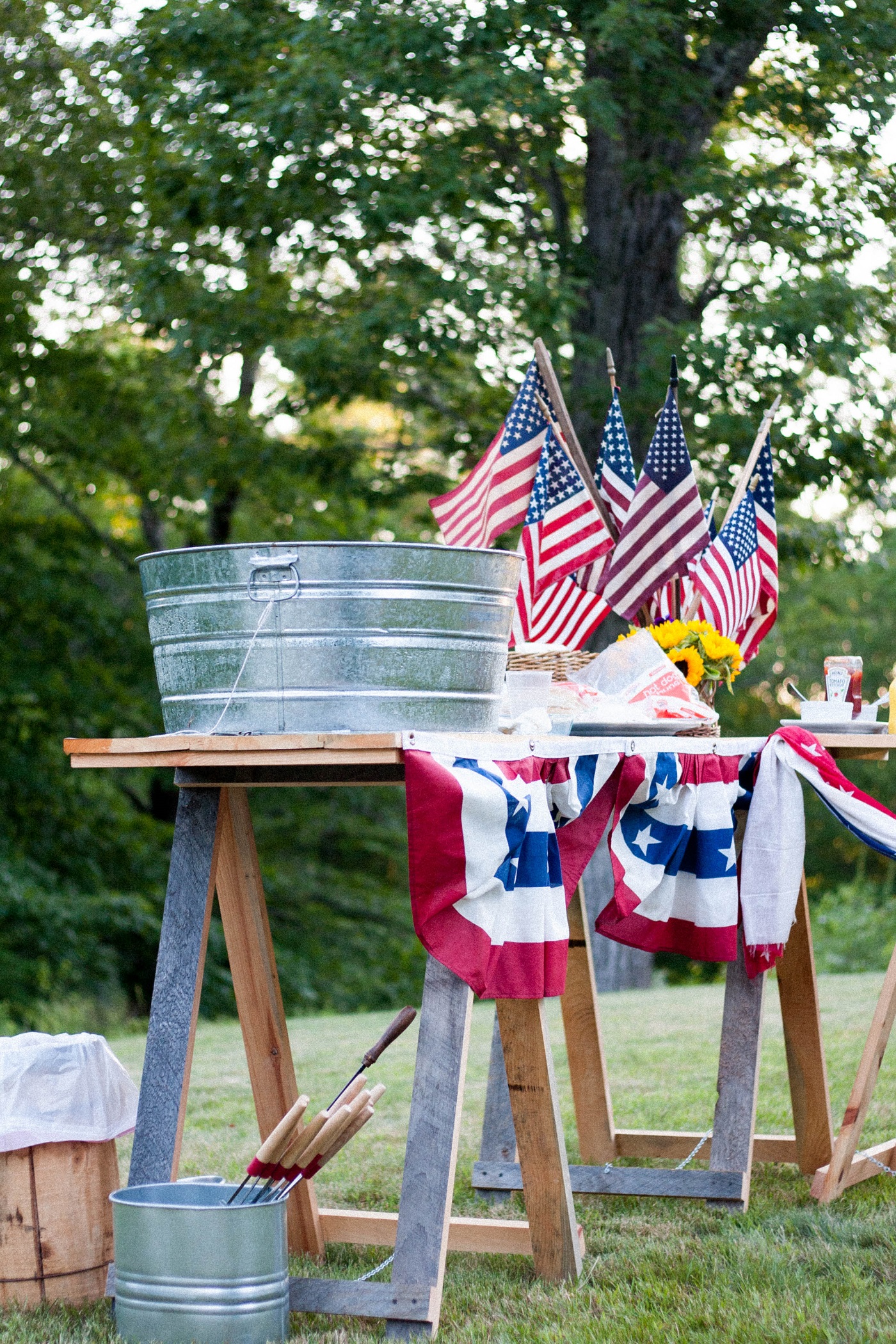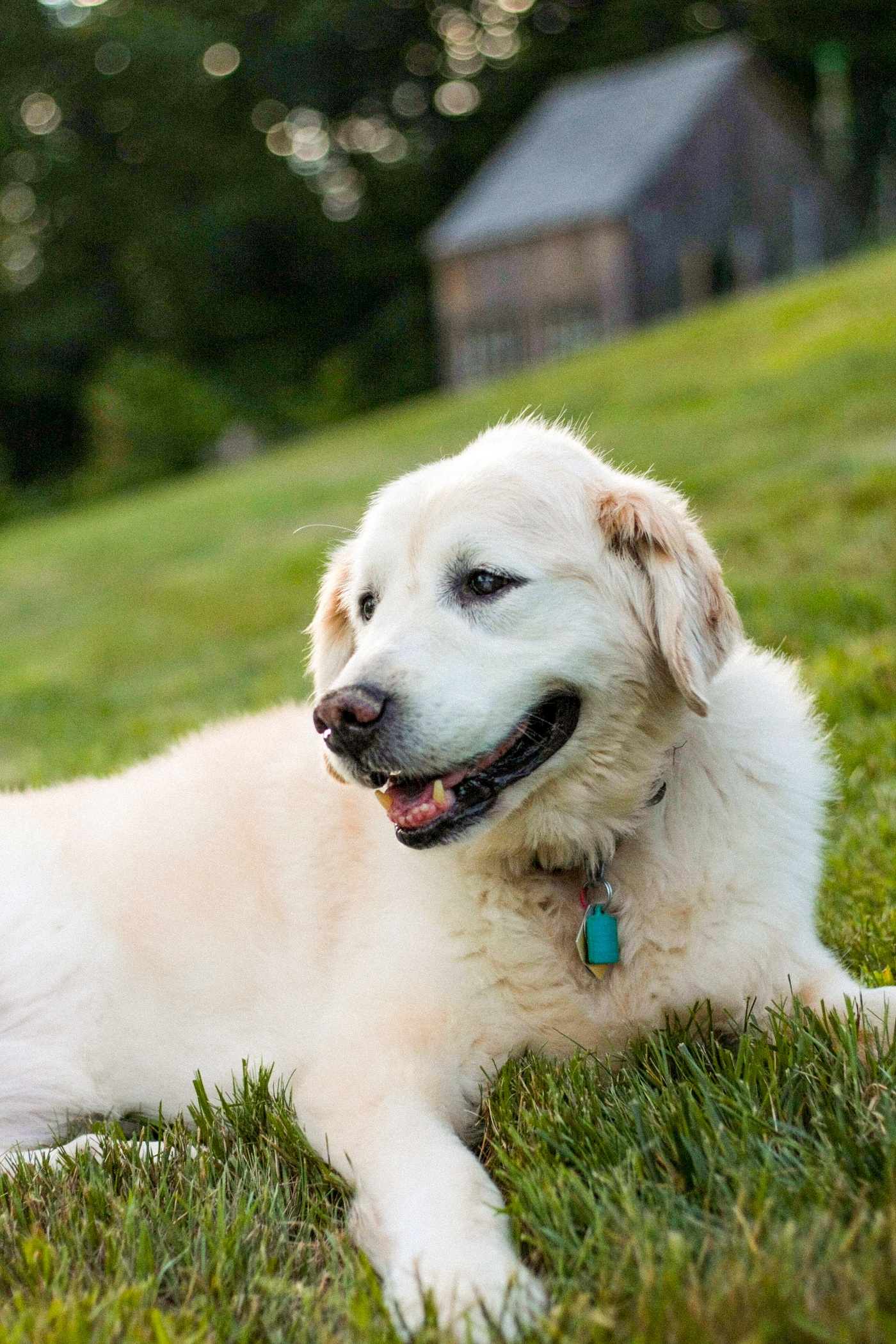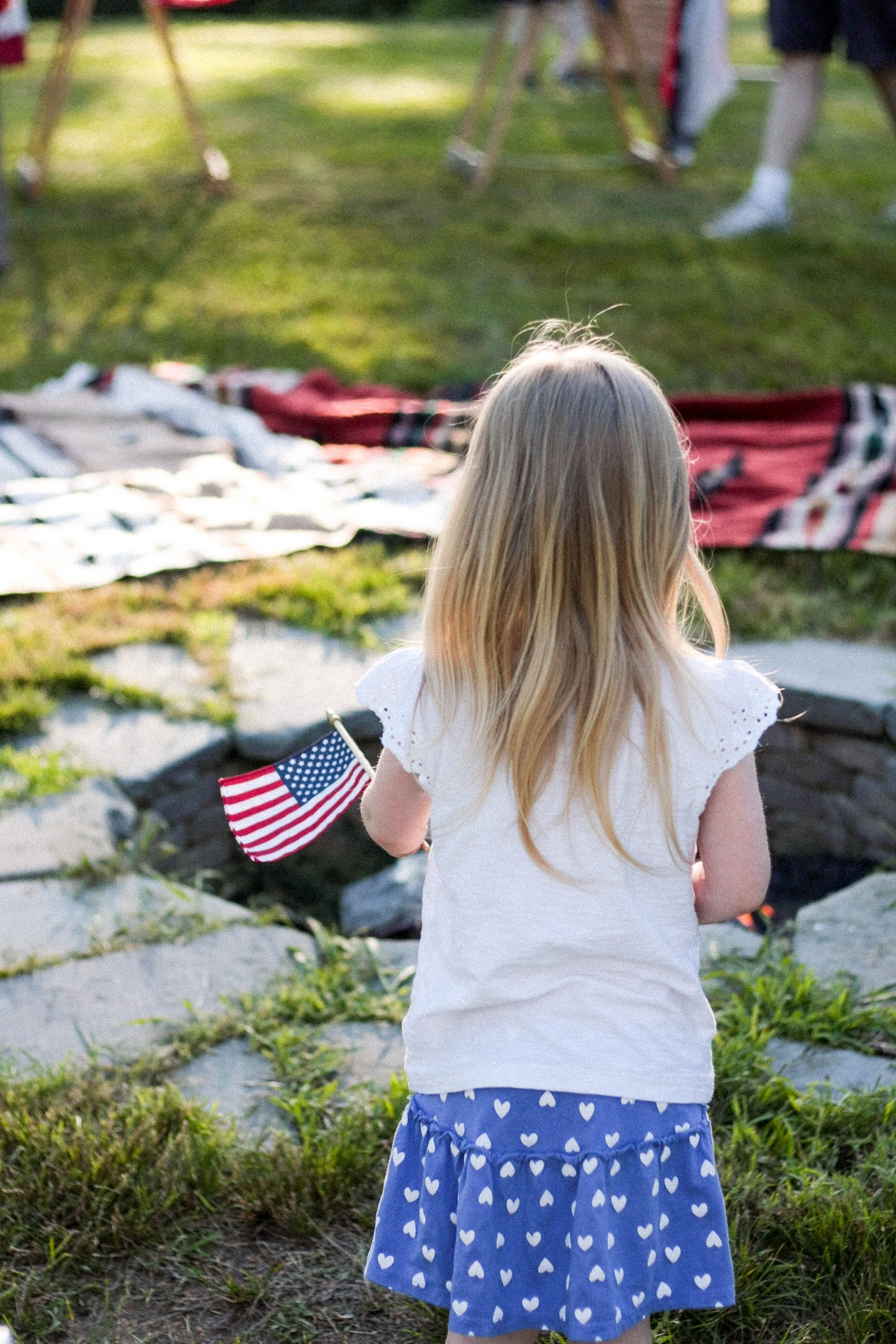 The patriotic aspect is also up on the list of importance.  It's easy to go really cheesy, so we were careful in what we selected in terms of decor.  Generally we collect things over the years, and try out different looks each time.  This Fourth, my mom put out an old crock and filled it with American flags of all different sizes and ages that she has found in one shop, antique store, or another over the months and years.  We also hung bunting and a swath of patriotic fabric across the food tables to make them interesting and festive.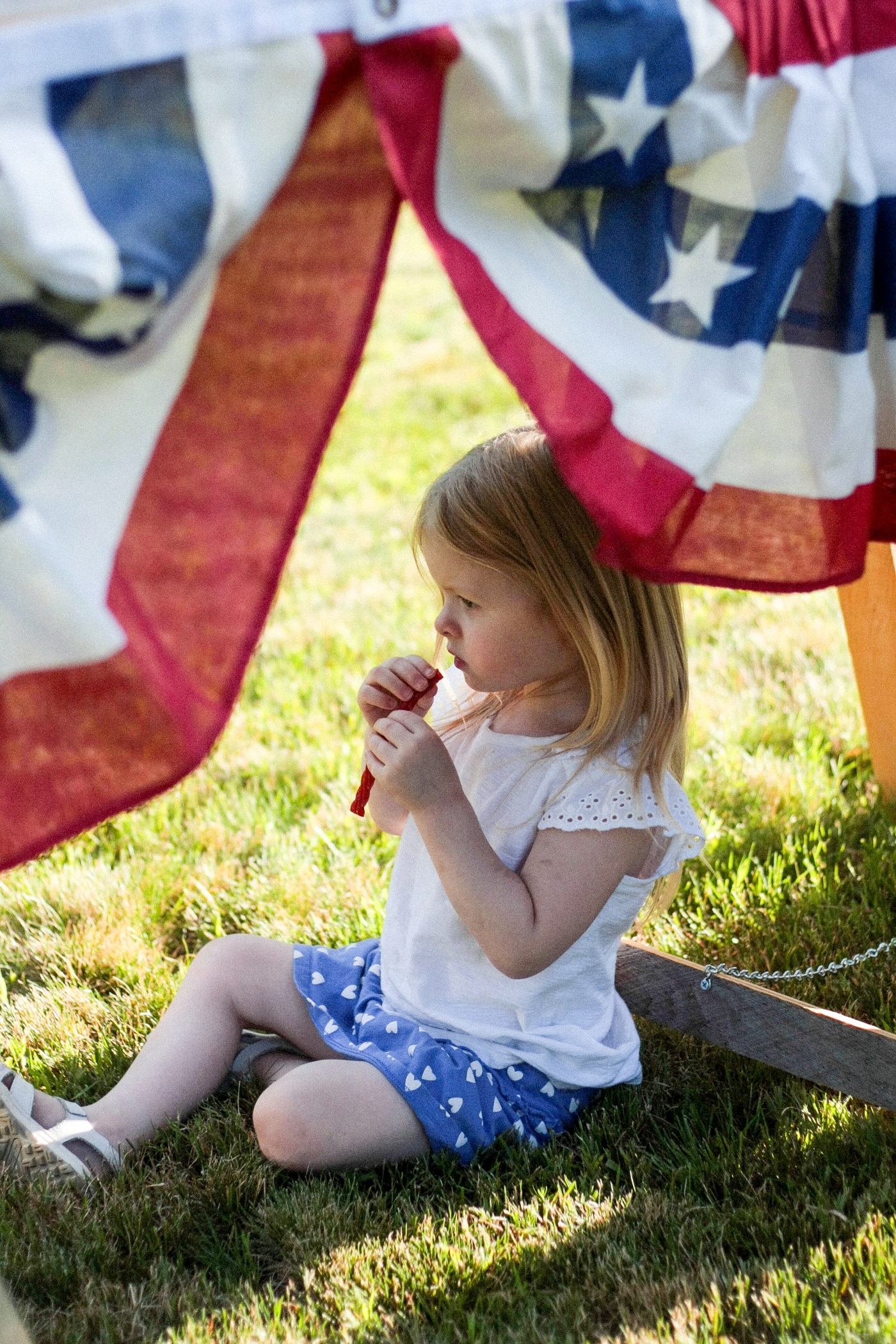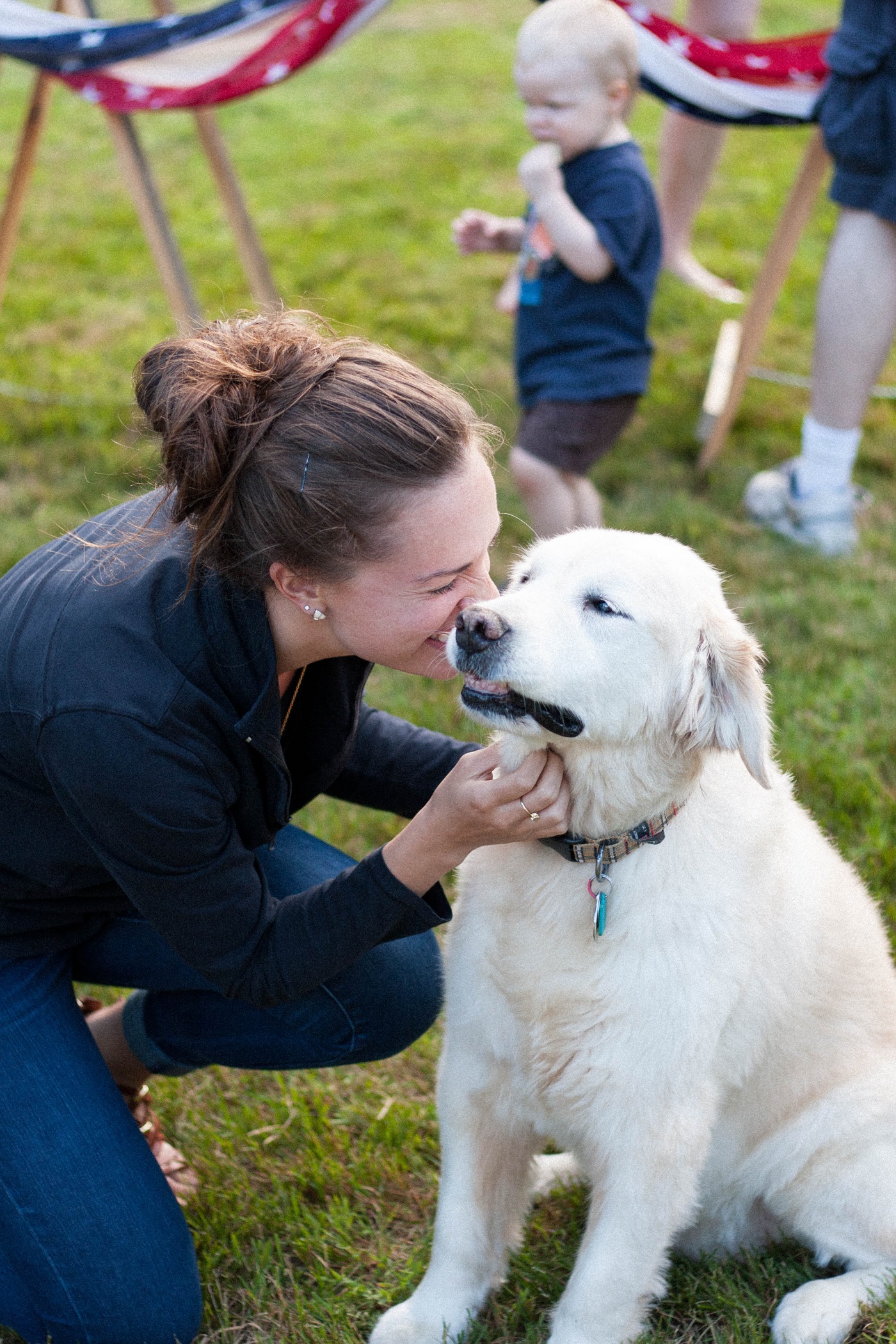 When it came to the seating, we went as casual as we could.  Opting not to put a table out for everyone to eat at, we encircled the fire pit with folding chairs, Adirondack chairs, and carpets so there were different options for everyone.
Food was perfectly all-America.  It's always fun to try something new, but you just can't beat the classics.  Hot dogs, potato chips and dip, potato salad, watermelon, and s'mores for dessert.  But you can still mix the classics up to make them more interesting, too.  For instance, instead of chips and salsa, we provided cowboy caviar with lime tortilla chips, and my mom added blackberries and blueberries to the cubed up watermelon, which make it pop, and turned an ordinary fruit into a salad!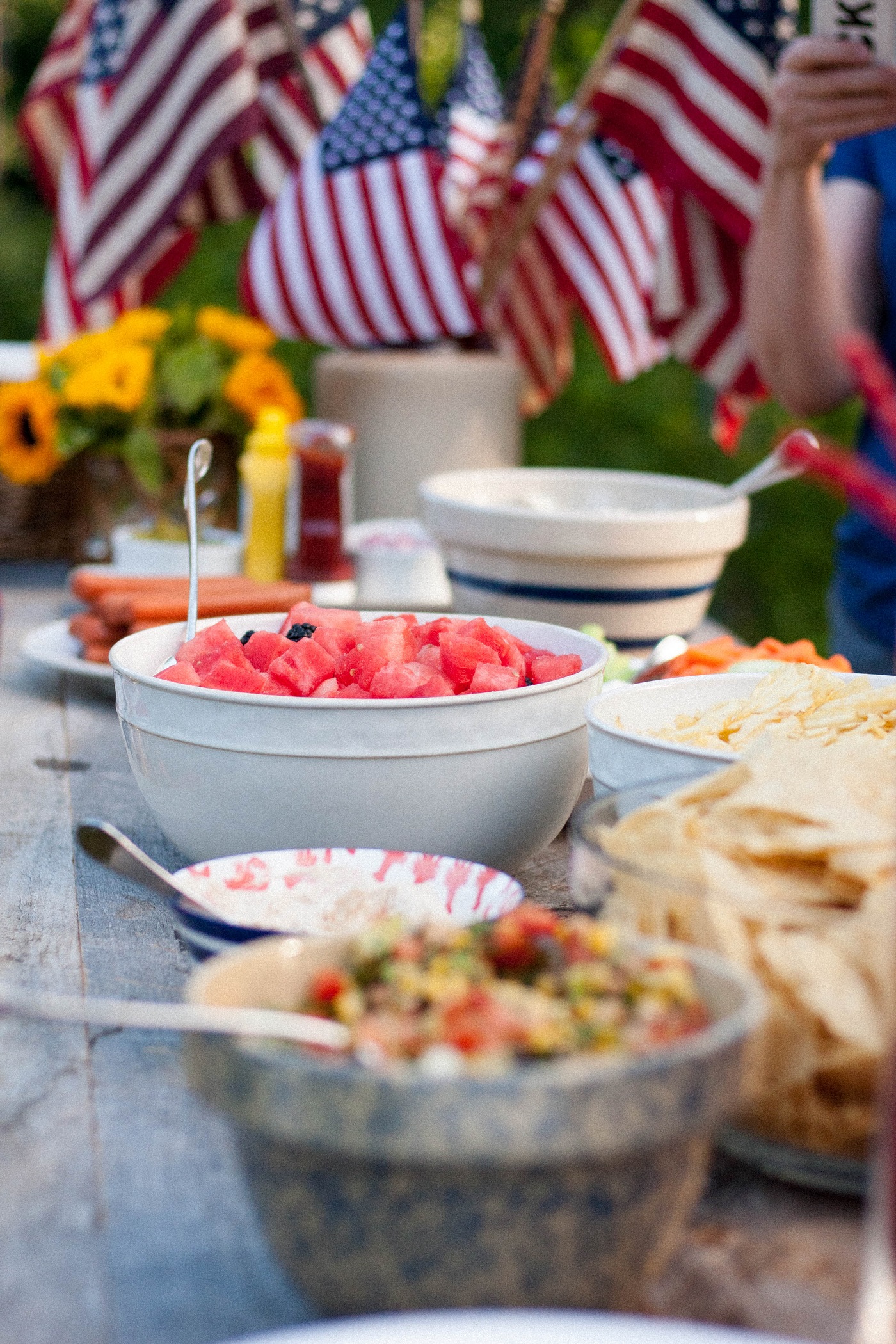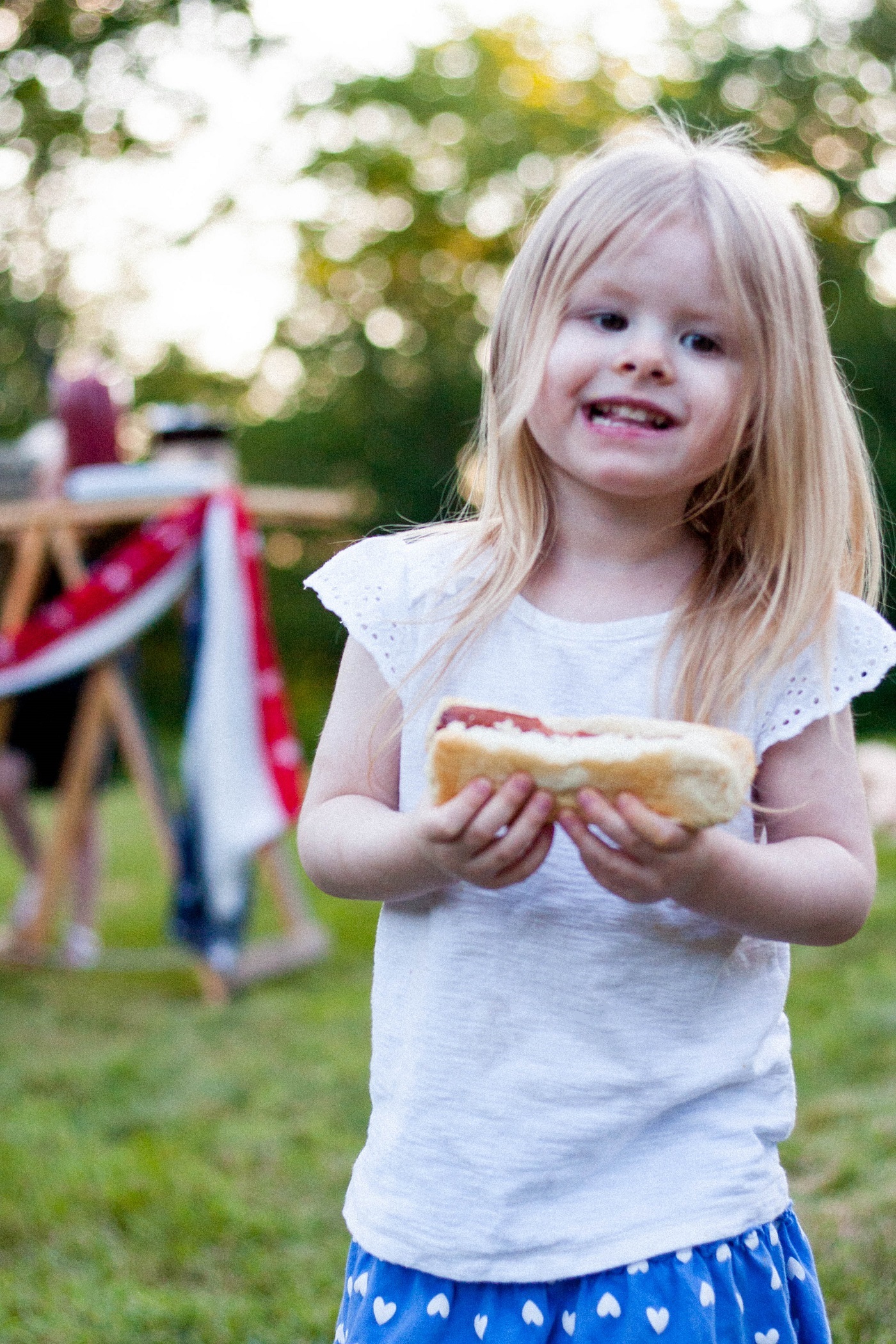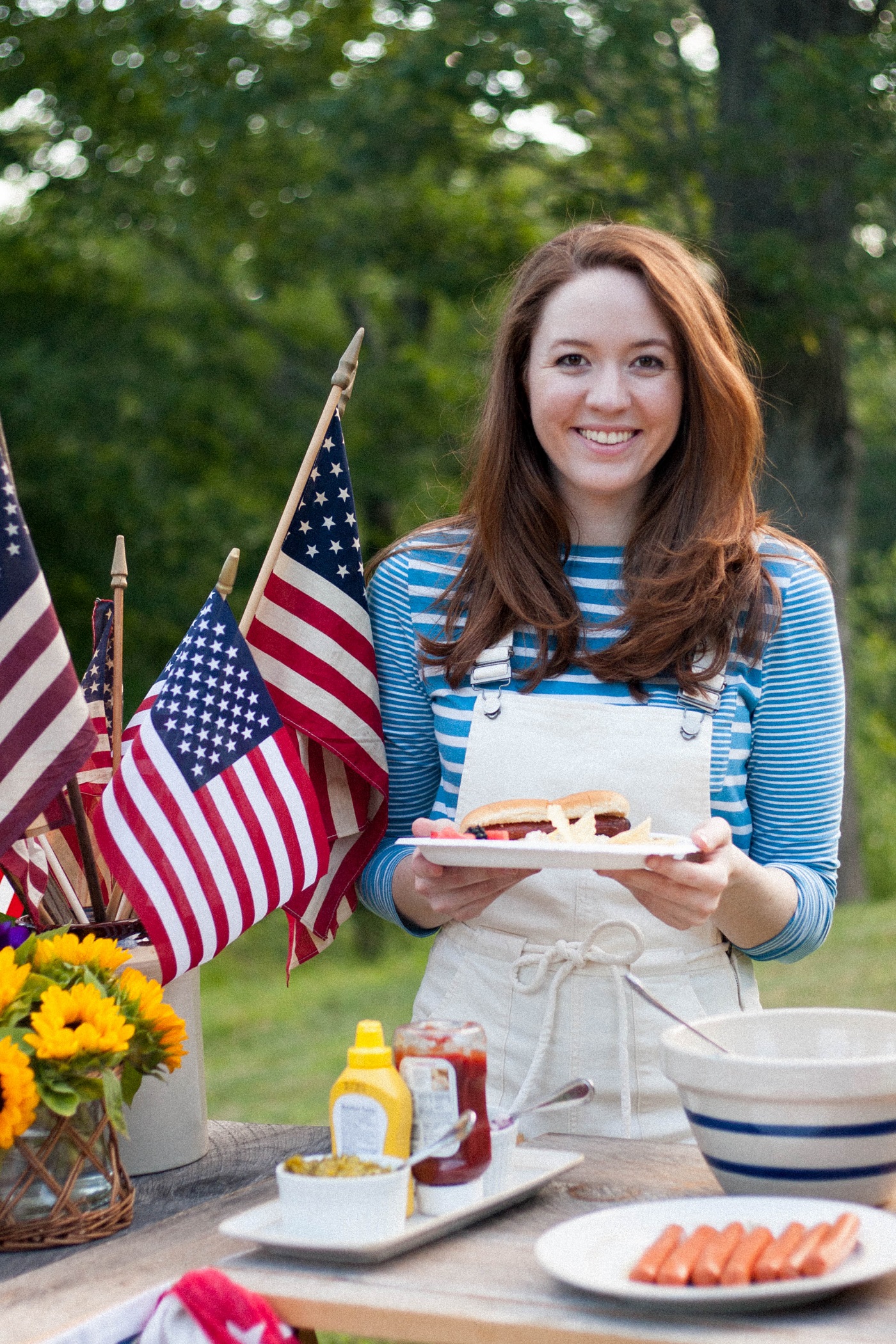 After the sun went down, it was time for s'mores and sparklers.  My nieces and nephews loved the sparklers, of course, and ran around the grass, whooping and hollering, and swinging the sparklers about like wild things.  Everyone left the party sticky, happy, and worn out from fun.  Ah…traditions…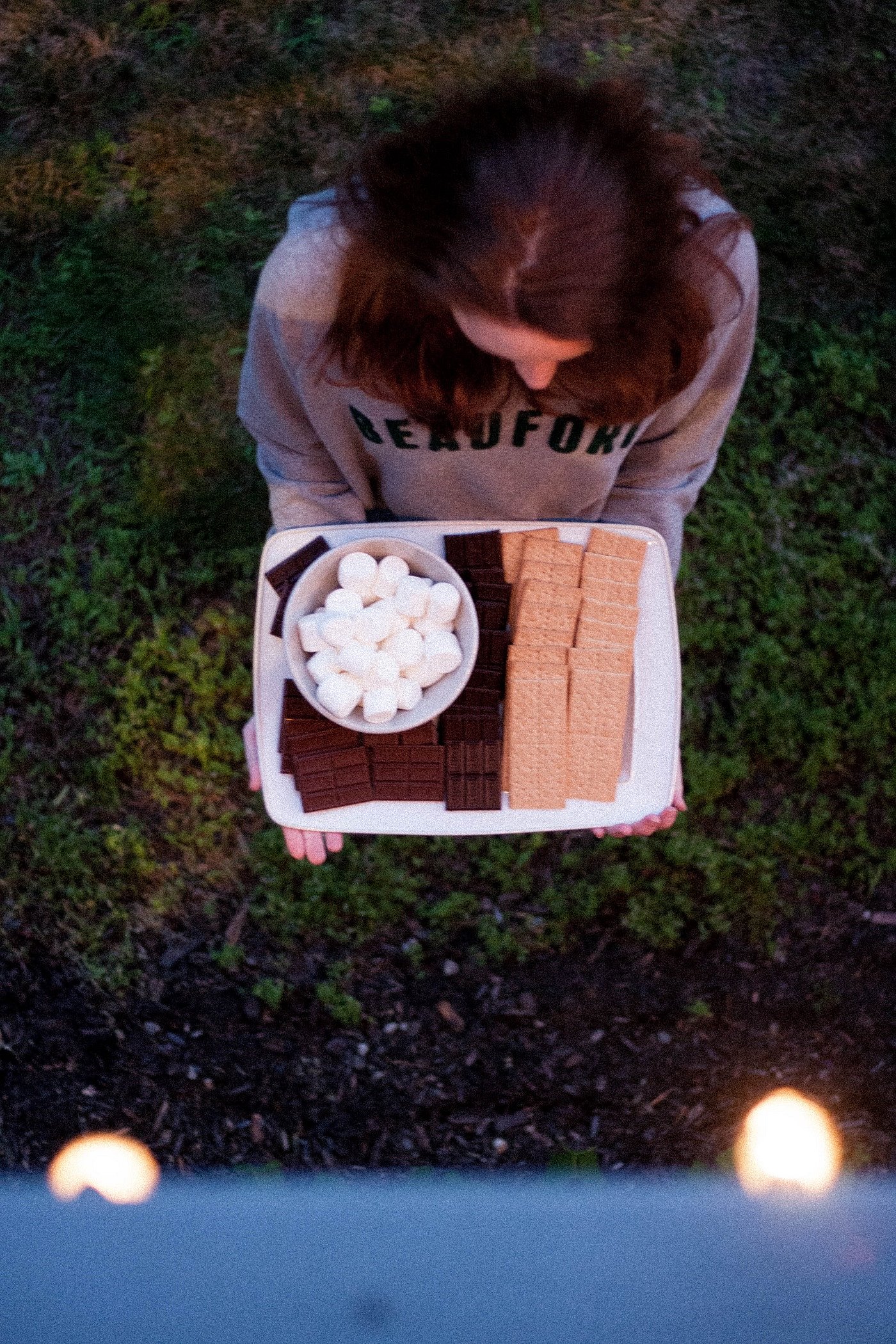 Summer is the best!  How do you like to spend your summer evenings?