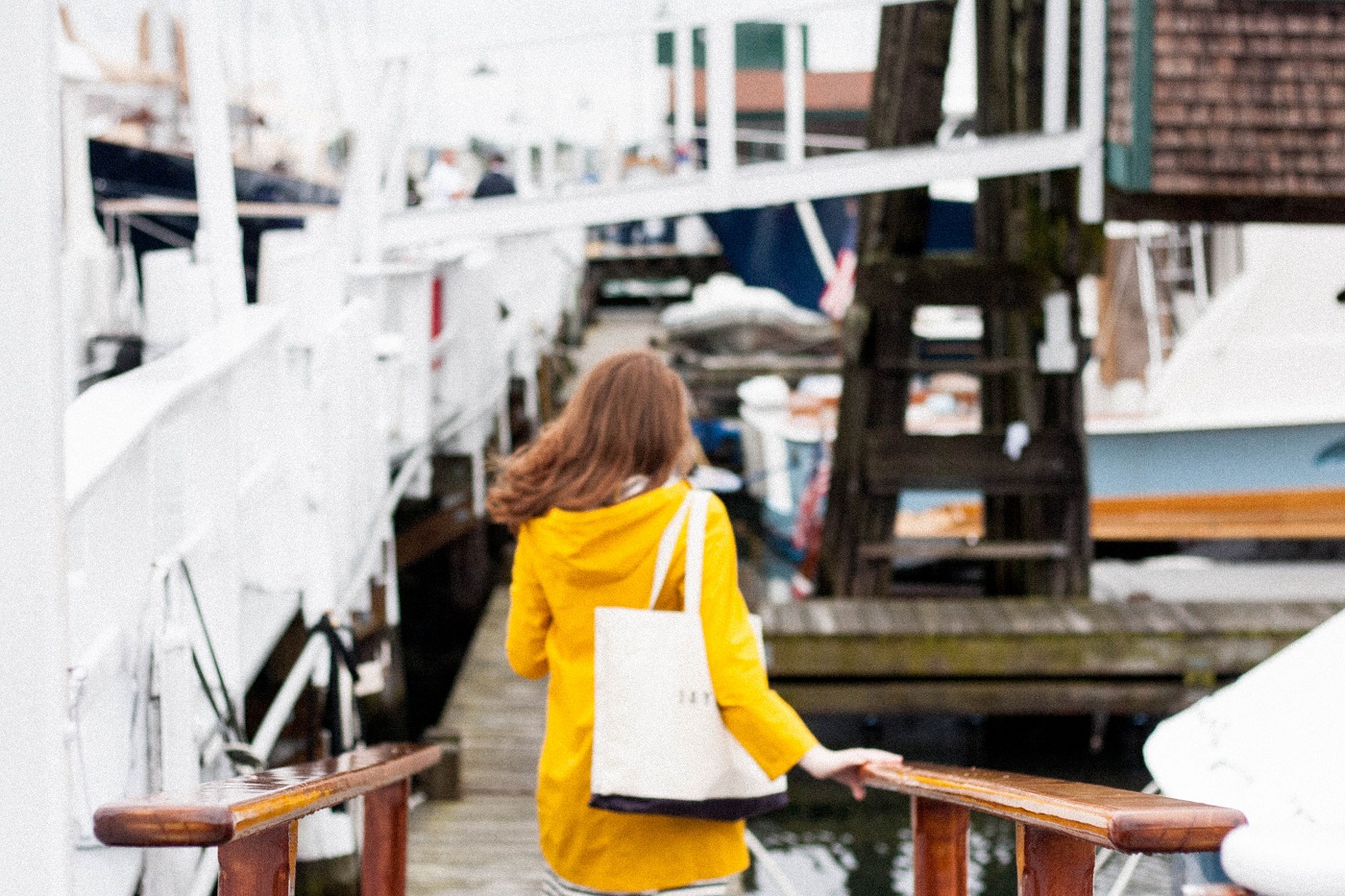 Last Friday my good friend, Michelle, and I headed down south for a visit to Newport, Rhode Island.  I've only been once before, and did the whole mansion tour bit, which was incredible! but it didn't leave much time for seeing the rest of the town.  So I was very excited to be able to do a some more exploring this (day)trip!  Our whole purpose in going, aside from the obvious of having fun, was to see the new Kiel James Patrick store on Bowen's Wharf!
This is the first ever KJP brick-and-mortar store!  Before they only sold through wholesale and on their fabulous website here.  It has been very exciting seeing all the new products that they have introduced this year!  So many different sweaters, sweatshirts, t-shirts, dog products, and so much more!
After walking through the pouring rain, and having a delightfully cozy lunch of burgers and lobster mac-and-cheese at the White Horse Tavern (oldest in the country, btw), we hurried over to Bowen's Wharf to see the KJP magic!
The store did not disappoint!  It was beautiful!  Everything was displayed perfectly in and amidst a plethora of unique decor that included: a JFK bust, globes, shrubs shaped like dogs, and nautical roping galore!  My favorite part were the adorable cabana style fitting rooms, and the wonderful staff, all of whom were confident, talkative, and made you feel very at ease and attended to.  I'm so thankful for Kiel, Sarah, and the team for creating such a beautiful and unique space, and sharing so much creativity with the world!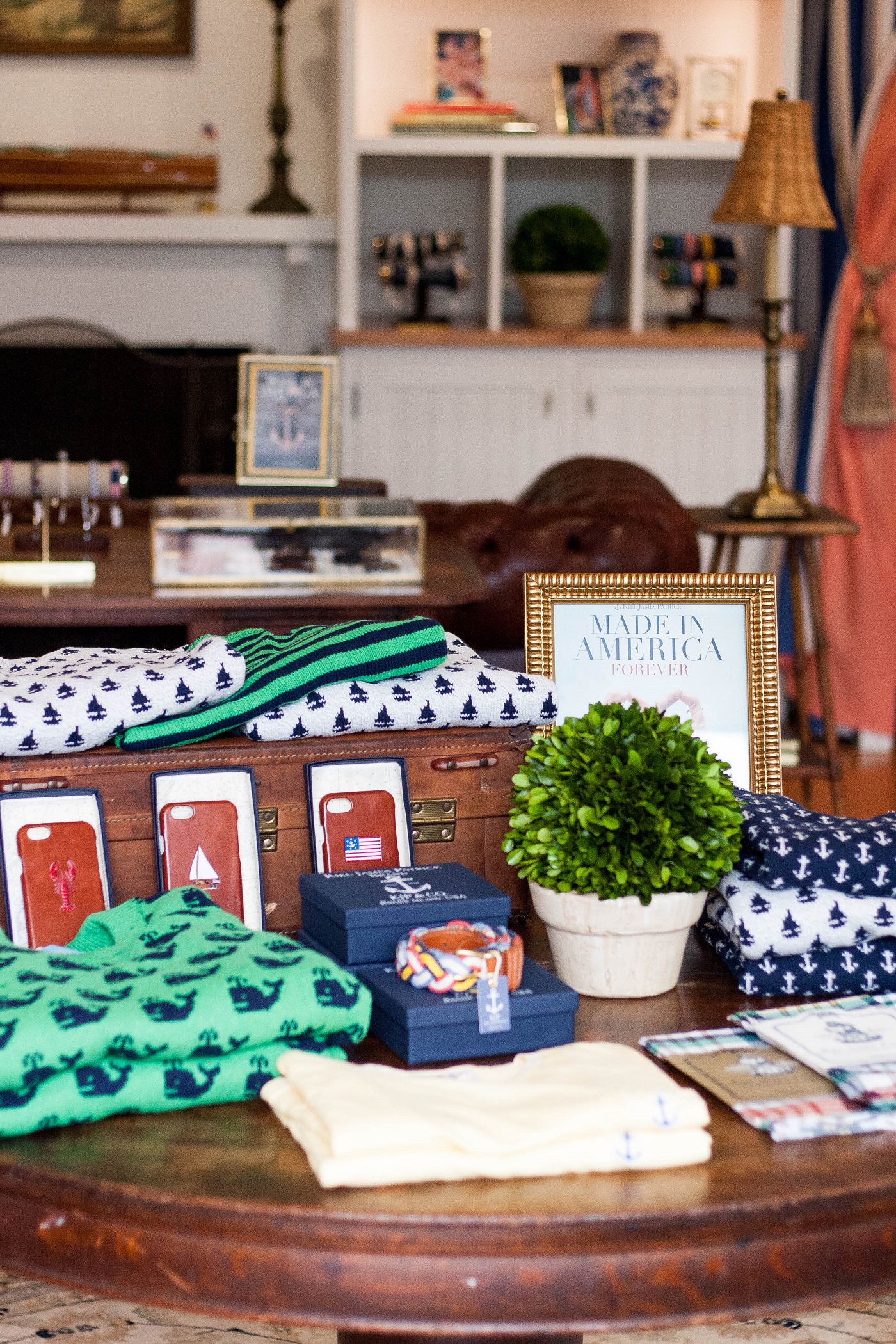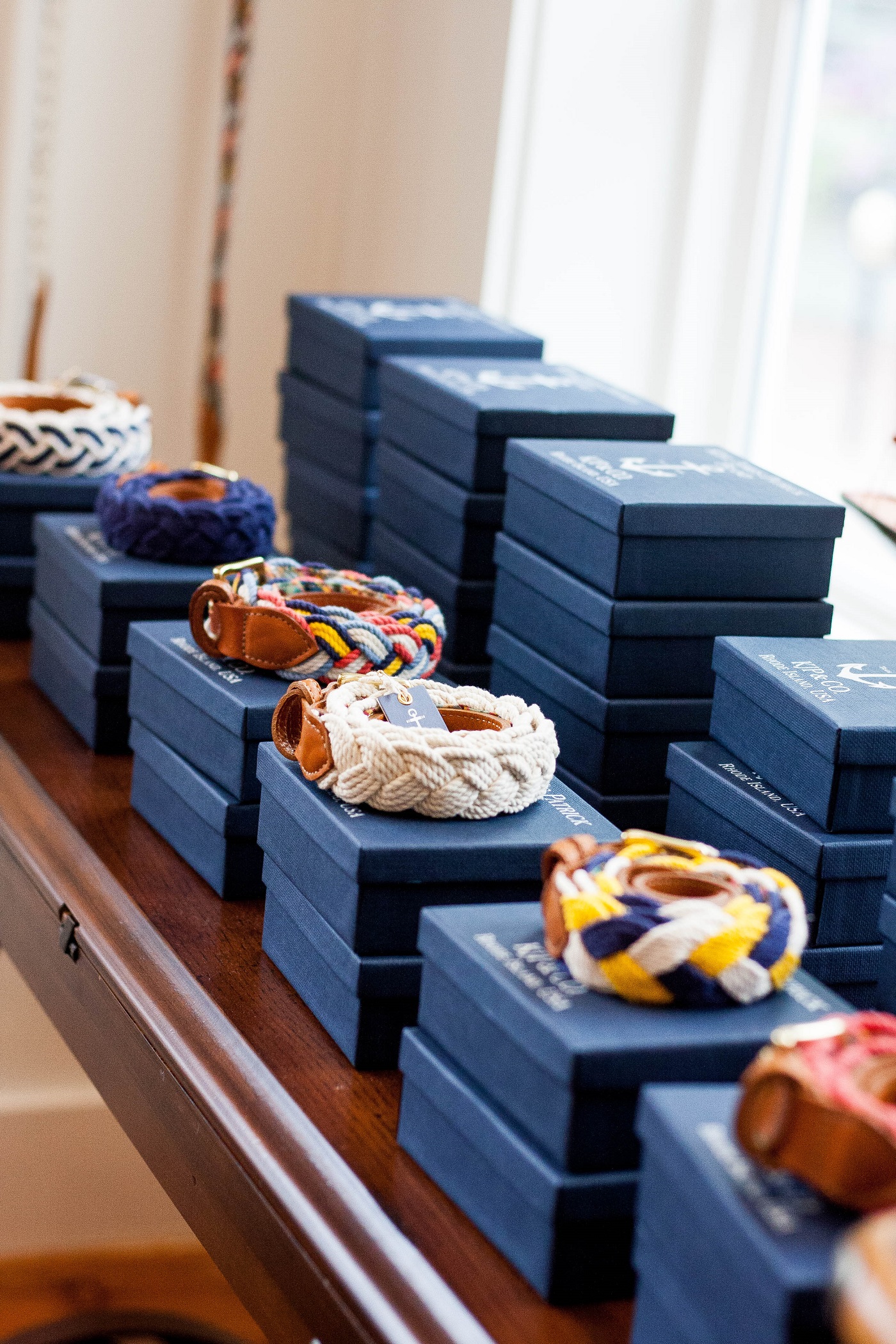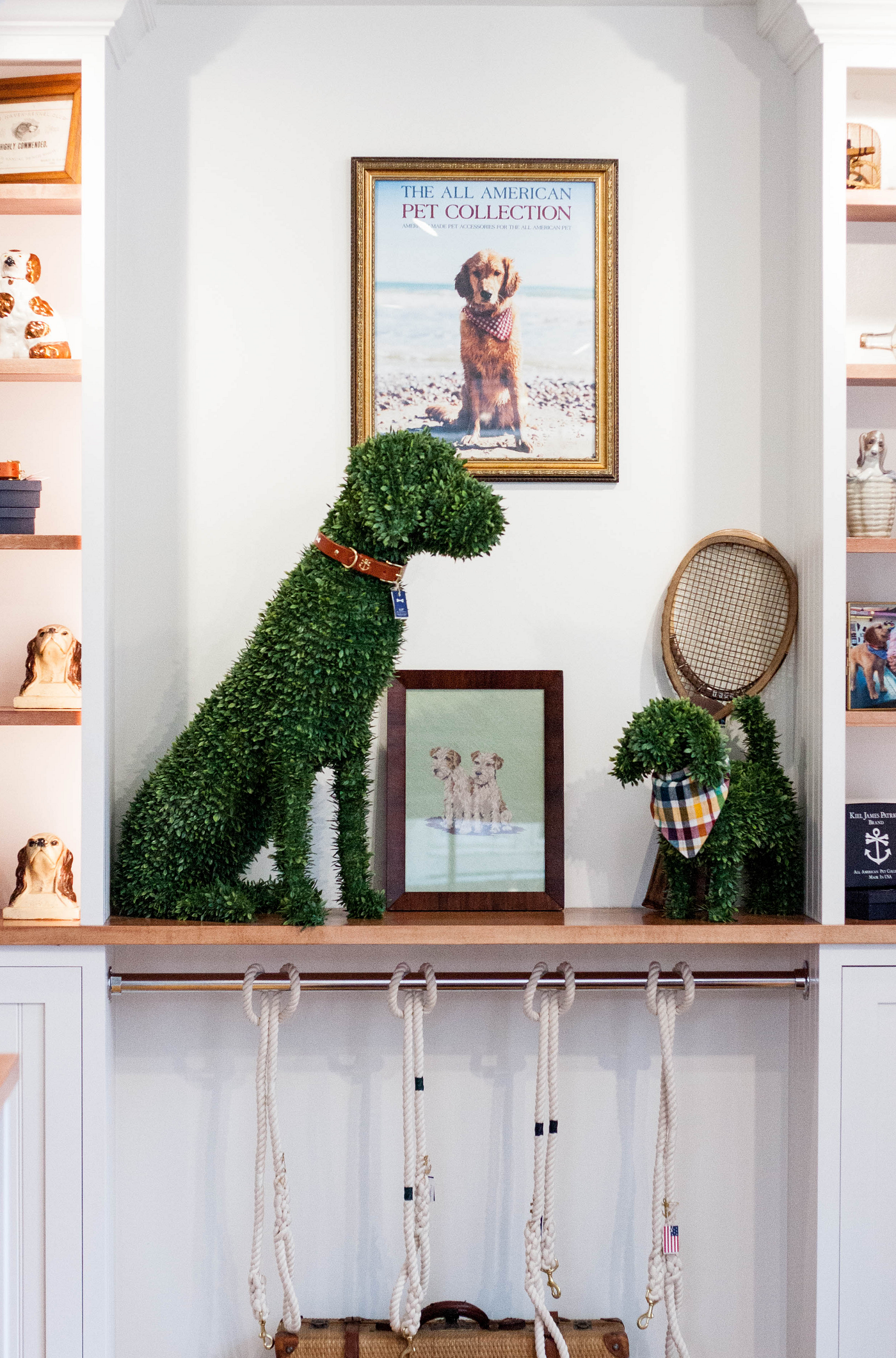 After about an hour, I was able to tear myself away from the KJP amazing-ness long enough to see the rest of the wharf.  We sniffed soap, tried the most amazing toffee ever! and took photos everywhere.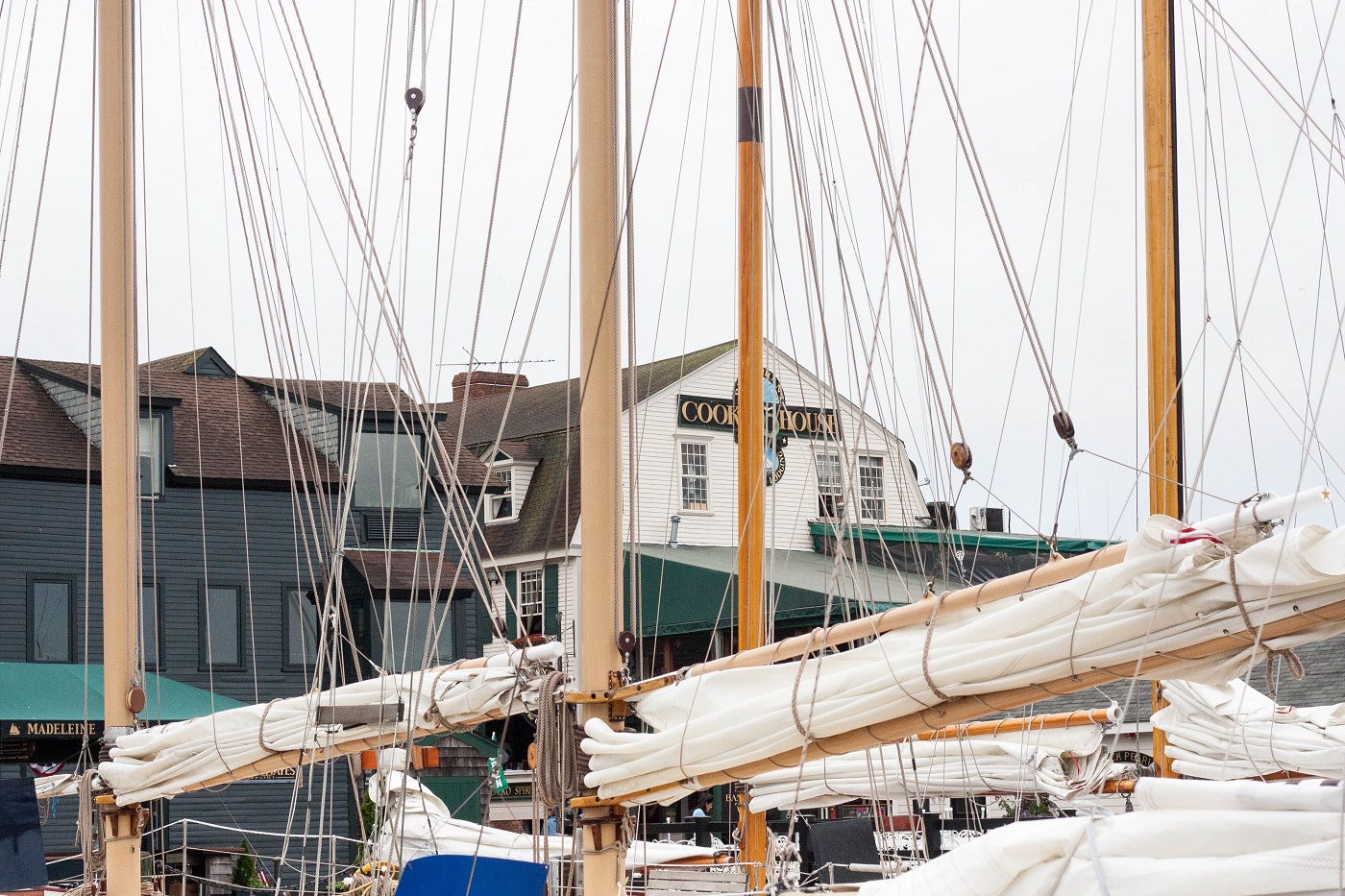 Then we hopped next door to Bannister's Wharf for some hot chocolate by the water.  The Coffee Grinder is a tiny little coffee shop at the very end of Bannister's Wharf, and it is seriously the cutest thing ever!  Just look at it!  Adorable!
The rain had finally subsided, and we were able to sip our hot chocolate outside, and had some wonderful conversation while we looked out over the water and all the boats bobbing up and down on the pier.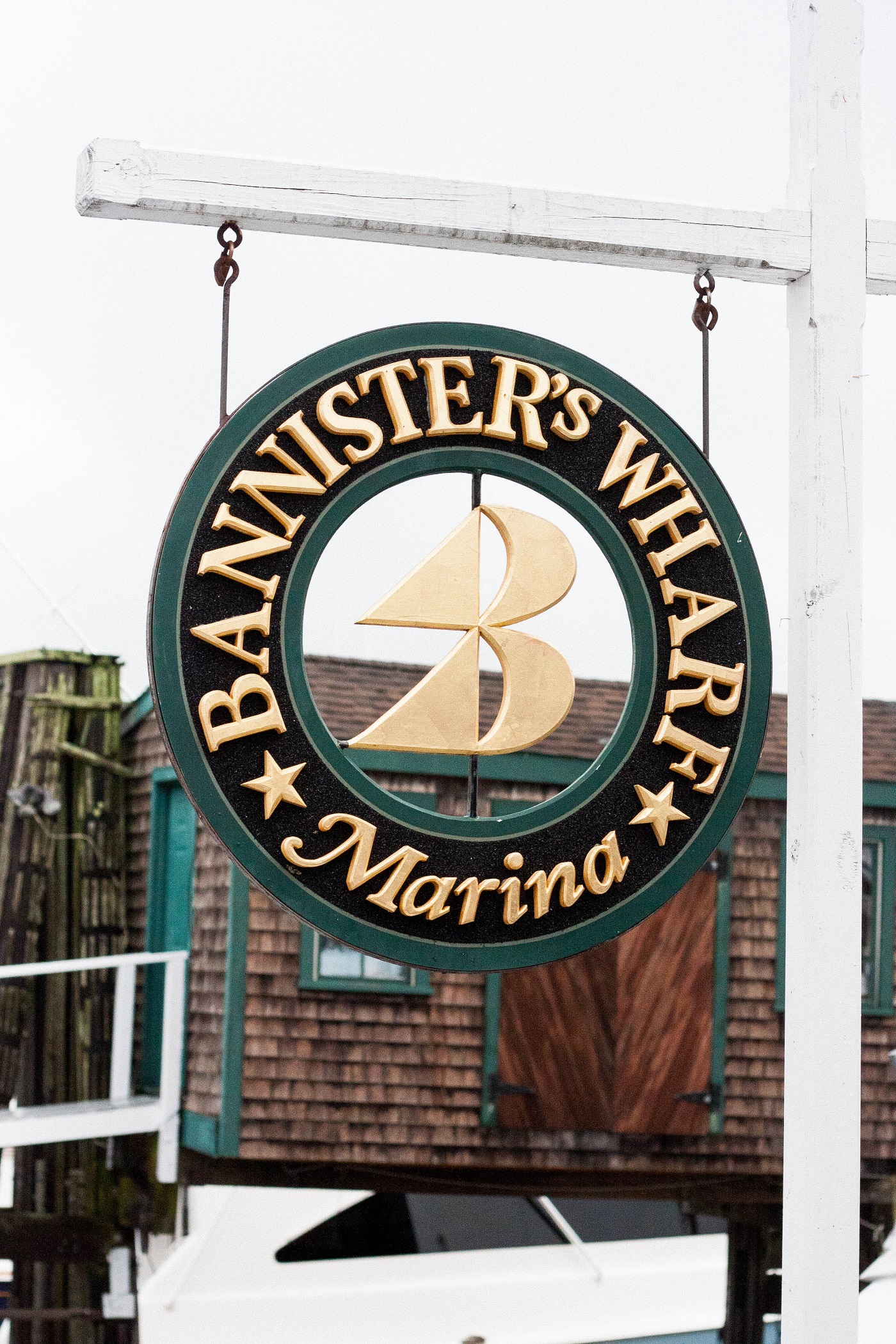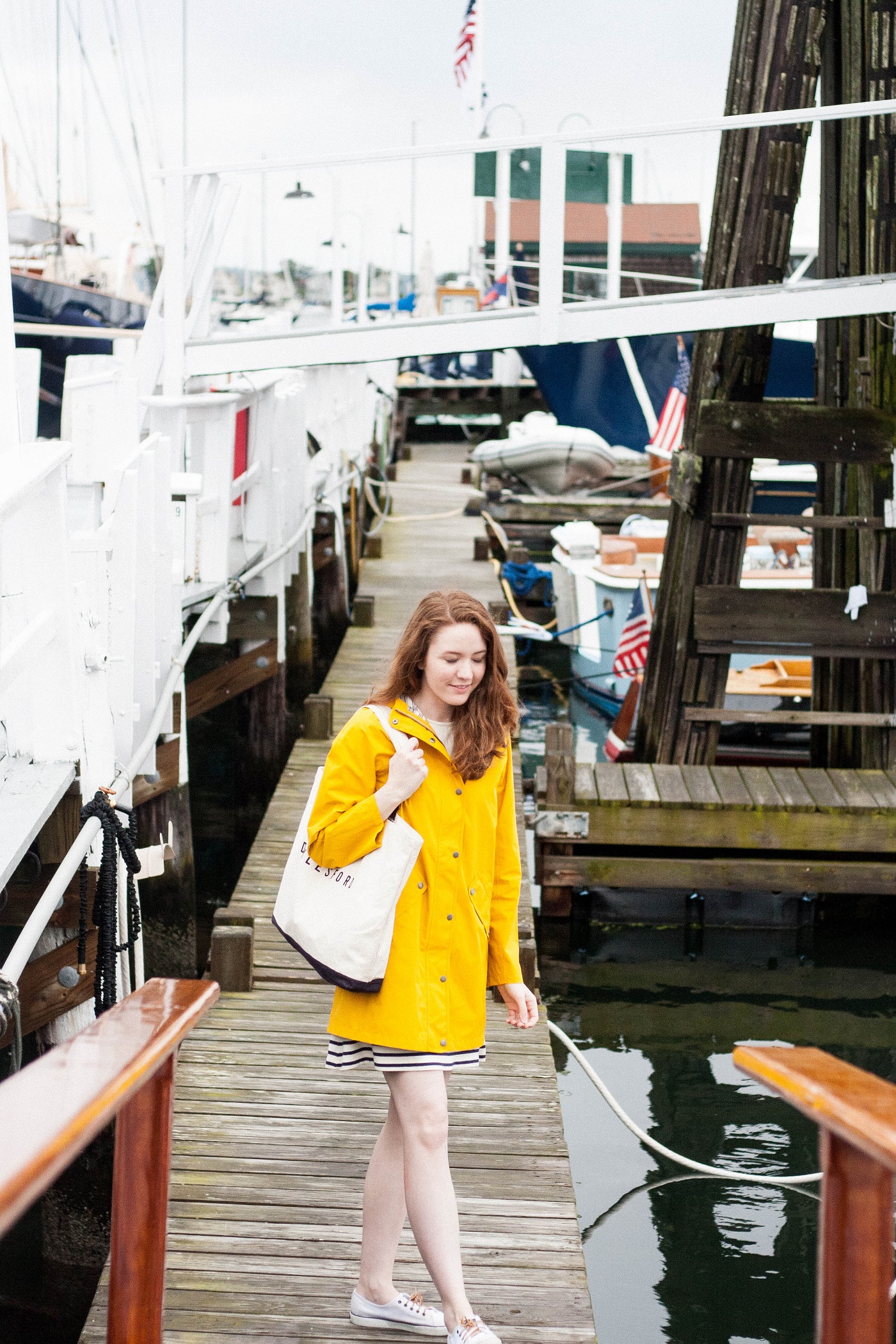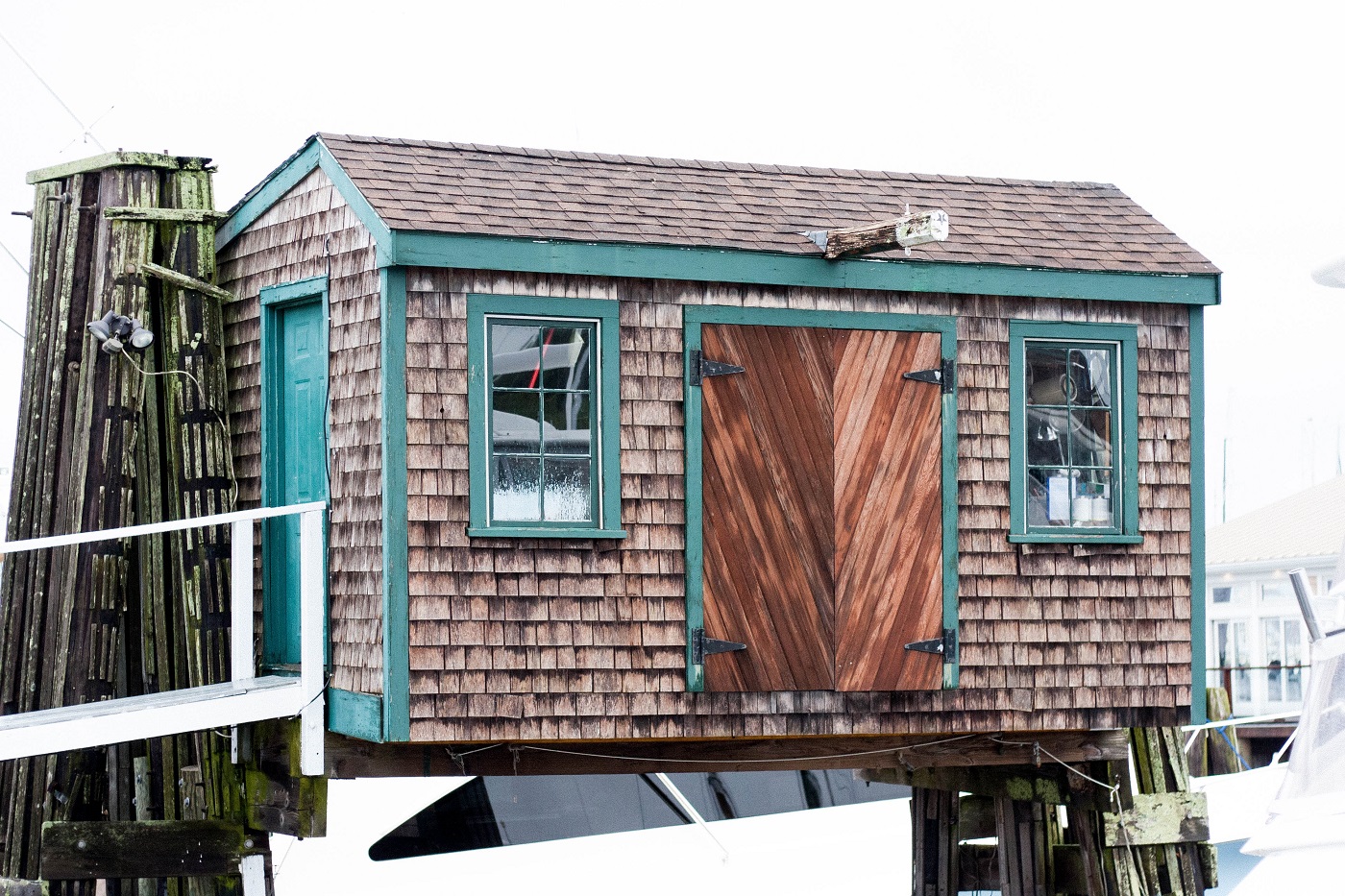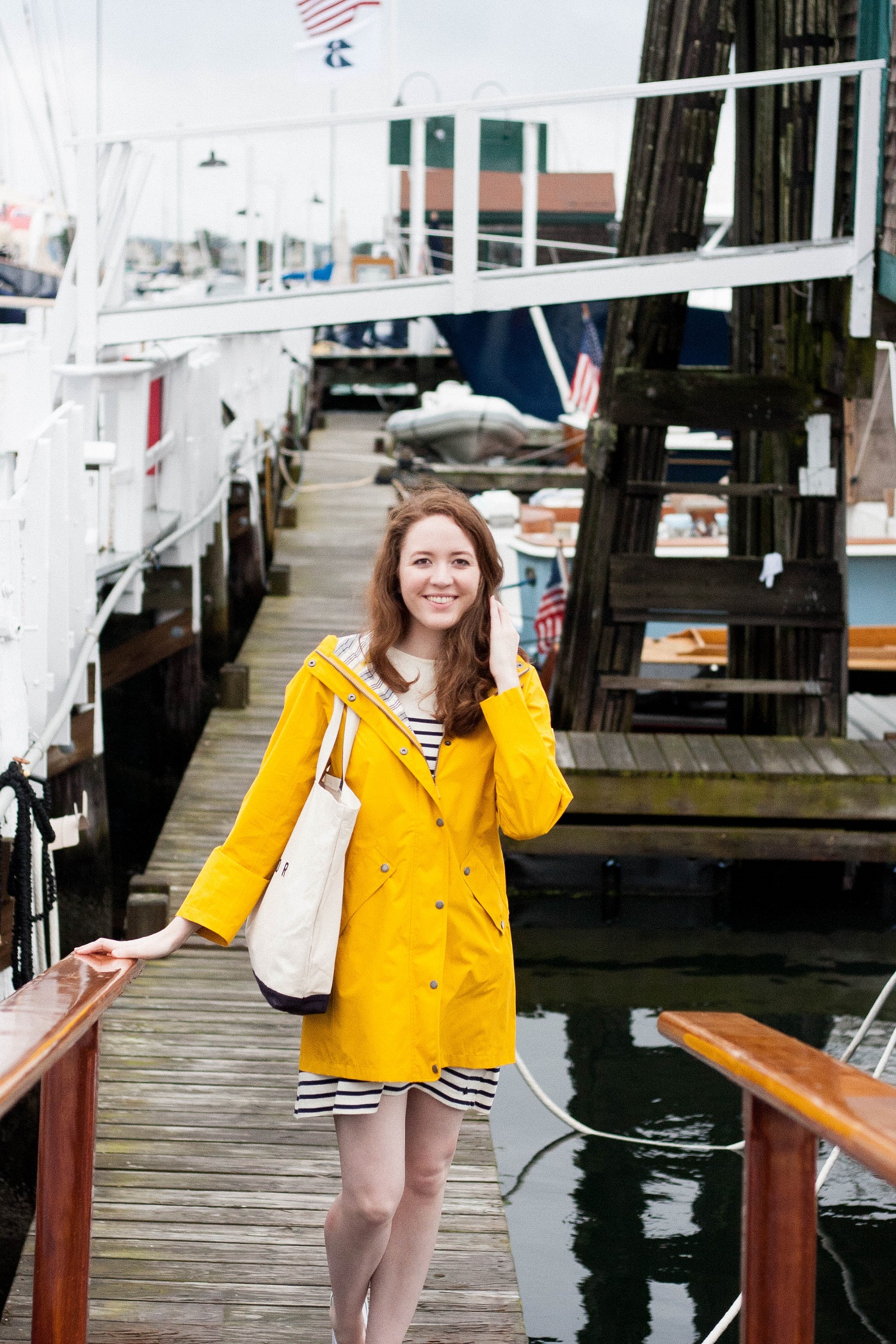 Before we knew it, we had to leave, and I couldn't believe the day had flown by so quickly!  There was still so much we still had not seen!… but, of course, that only means another trip down to Newport is in our future!
I fell in love with this Barbour raincoat.  It is so perfect, the color, the shape…its so old fashioned and traditional, and the pop of color is just was a rainy day needs!  Below have linked a few of my favorite rain jackets of this season!