New Hampshire is full of small, relatively unknown gems that, once you have discover them, you can't stop going back. Some of my favorites by the seacoast are the small town of New Castle, and the peaceful North Hampton State Park Beach.
I discovered New Castle a few years back, and I try to make a point of stopping there if I am ever nearby.  It's actually an island, which is easily accessed by bridge.  The tiny town is packed in with colorful, well manicured, Instagram-worthy houses.  There is a church, town hall, post office, and market right at the heart of everything. If you can bear breaking away from the adorable main street, you can wander down the side roads, toward the water, where the Portsmouth Yacht Club, and the various private docks sit peacefully, looking over the Piscataqua River, toward the Maine shoreline.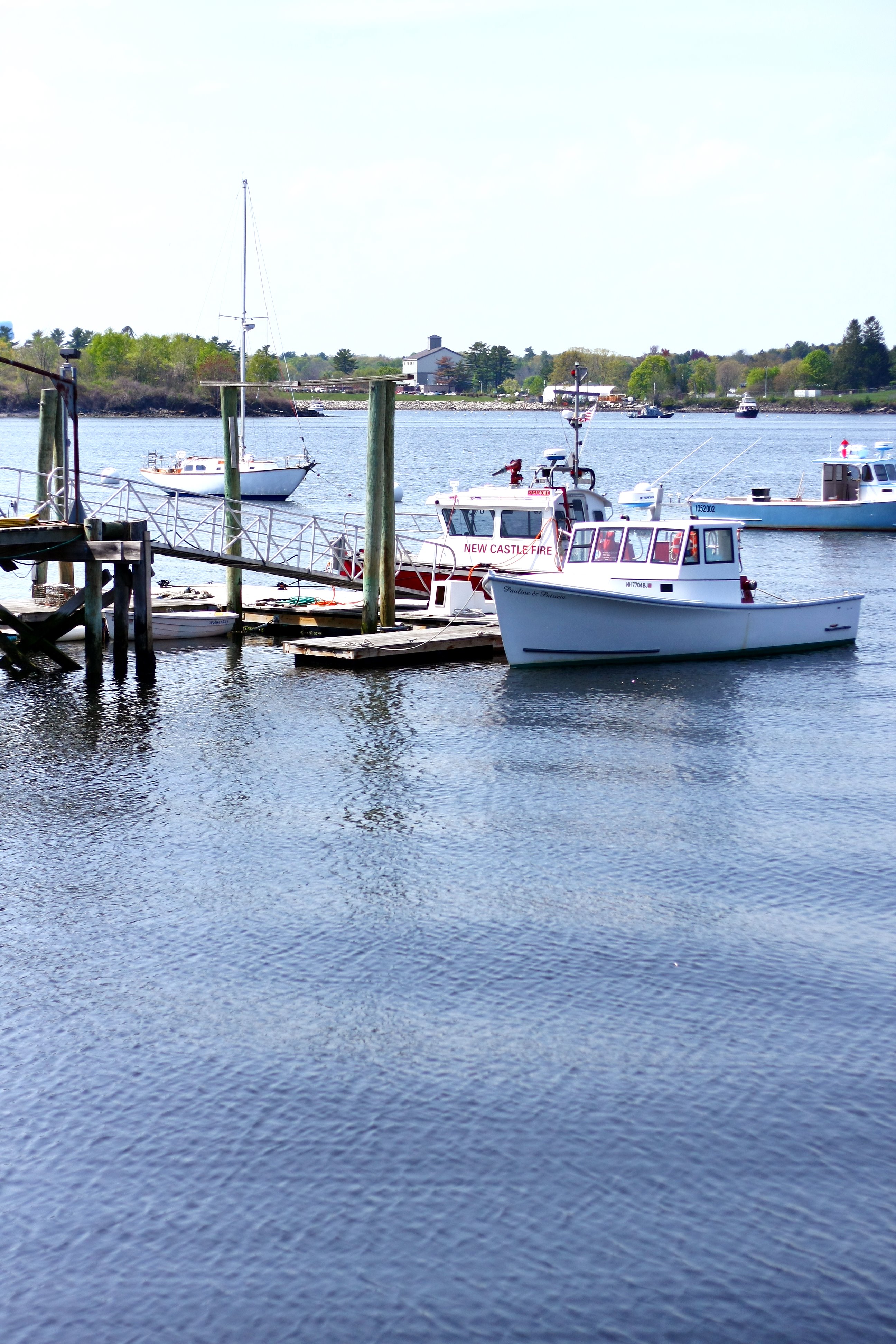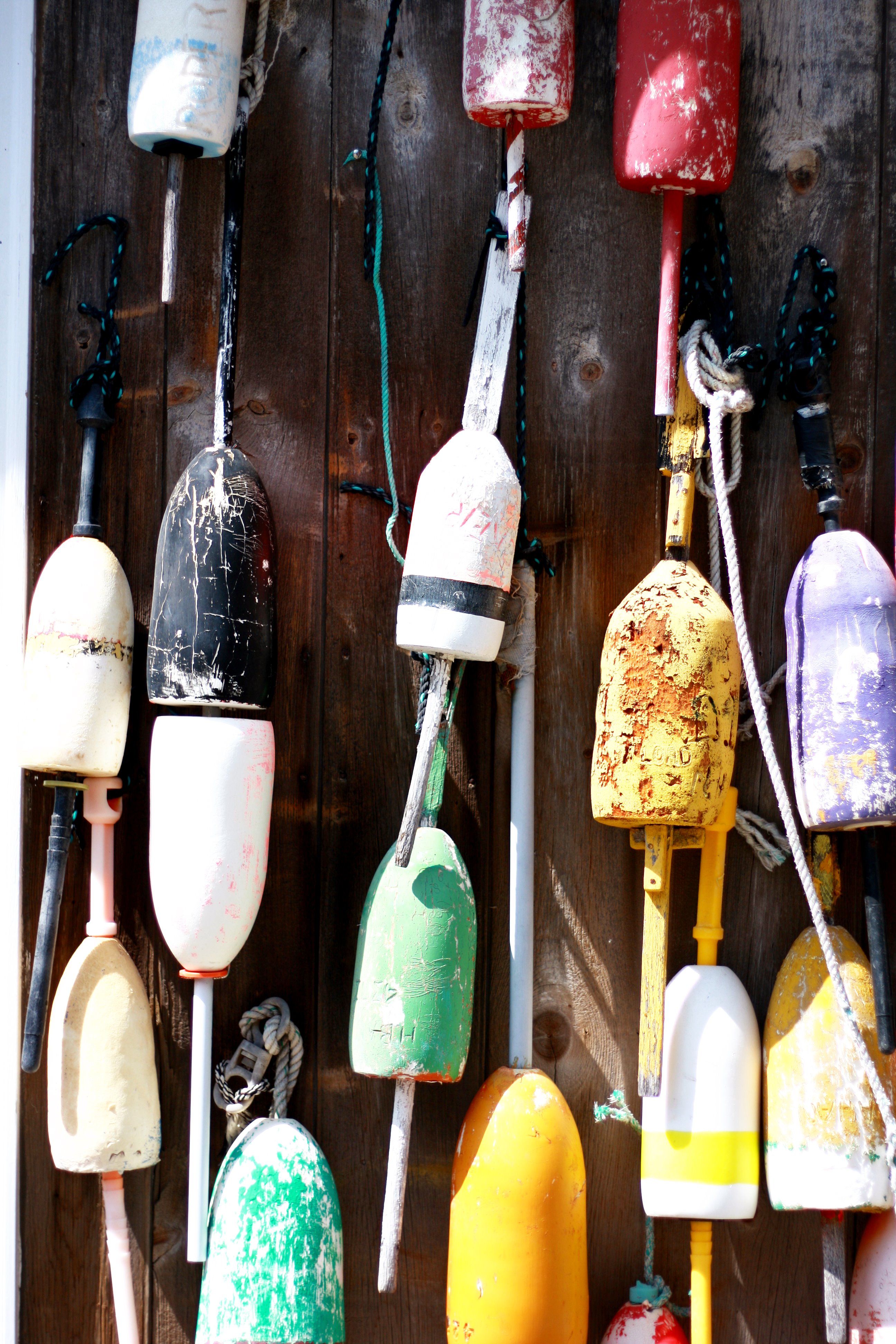 We recently stopped by the New Castle on a delightfully warm, New Hampshire day, so we could soak in both the sun, and the charm.  I spotted an envy-inducing Ford Bronco parked in front of the Town Hall, which only added to the adorableness of the surroundings.
After taking some photos, we noticed this little puppy, watching us quietly from the safety of his driveway.  He posed nicely for a picture!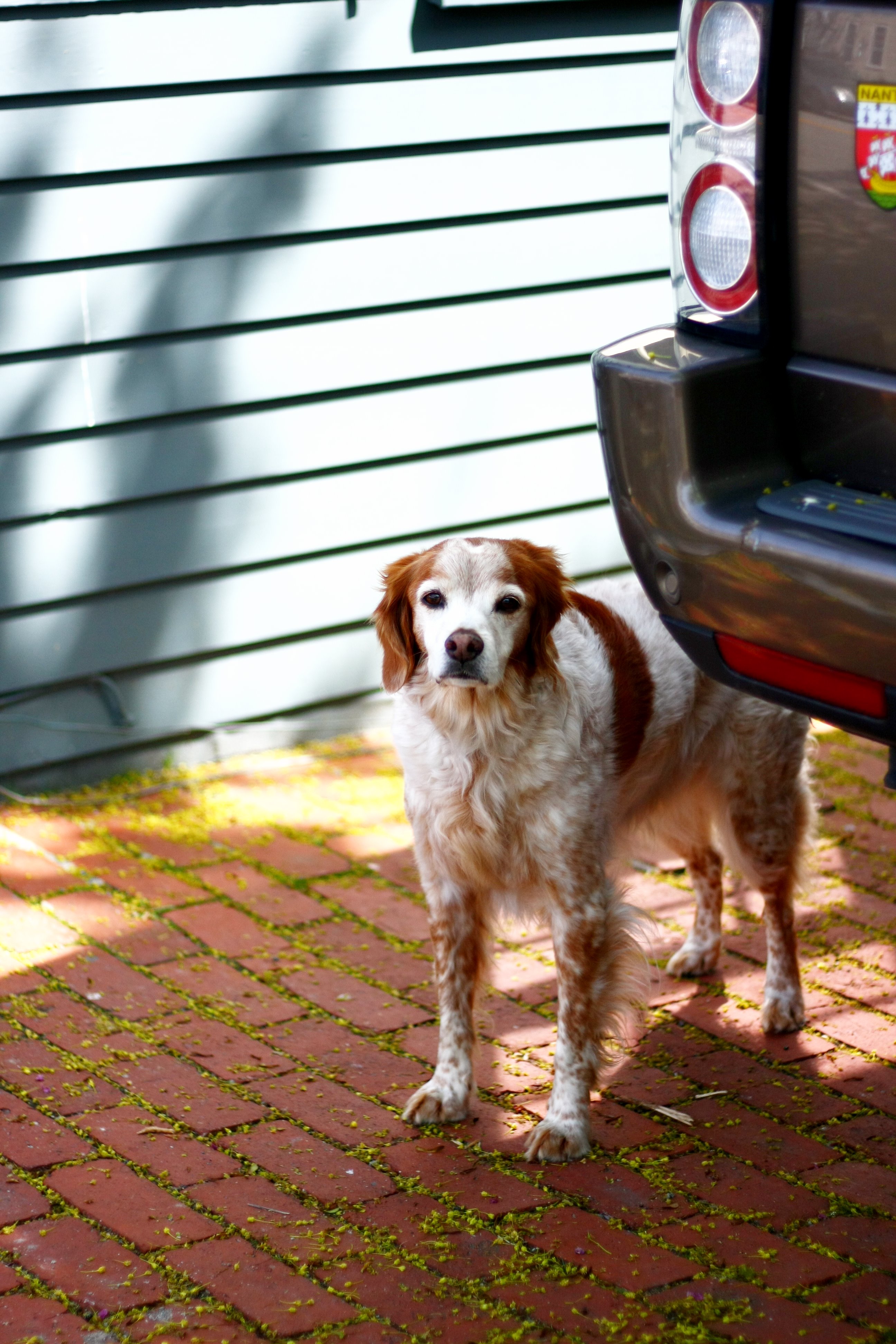 After a good walk, we jumped back in the car, and headed south along the seacoast toward North Hampton State Beach.  This beach is a favorite of mine.  There always seem to be less crowds than the other beaches, and the shoreline is made of up picturesque rocks and sand, with small, brightly colored beach houses perched on top, and when you glance up the coastline you can see the huge historic mansions with their green lawns overlooking the Atlantic.  But the best part, in my opinion, is the delicious ice cream stand, The Beach Plum, just across the road, which I can never resist stopping at!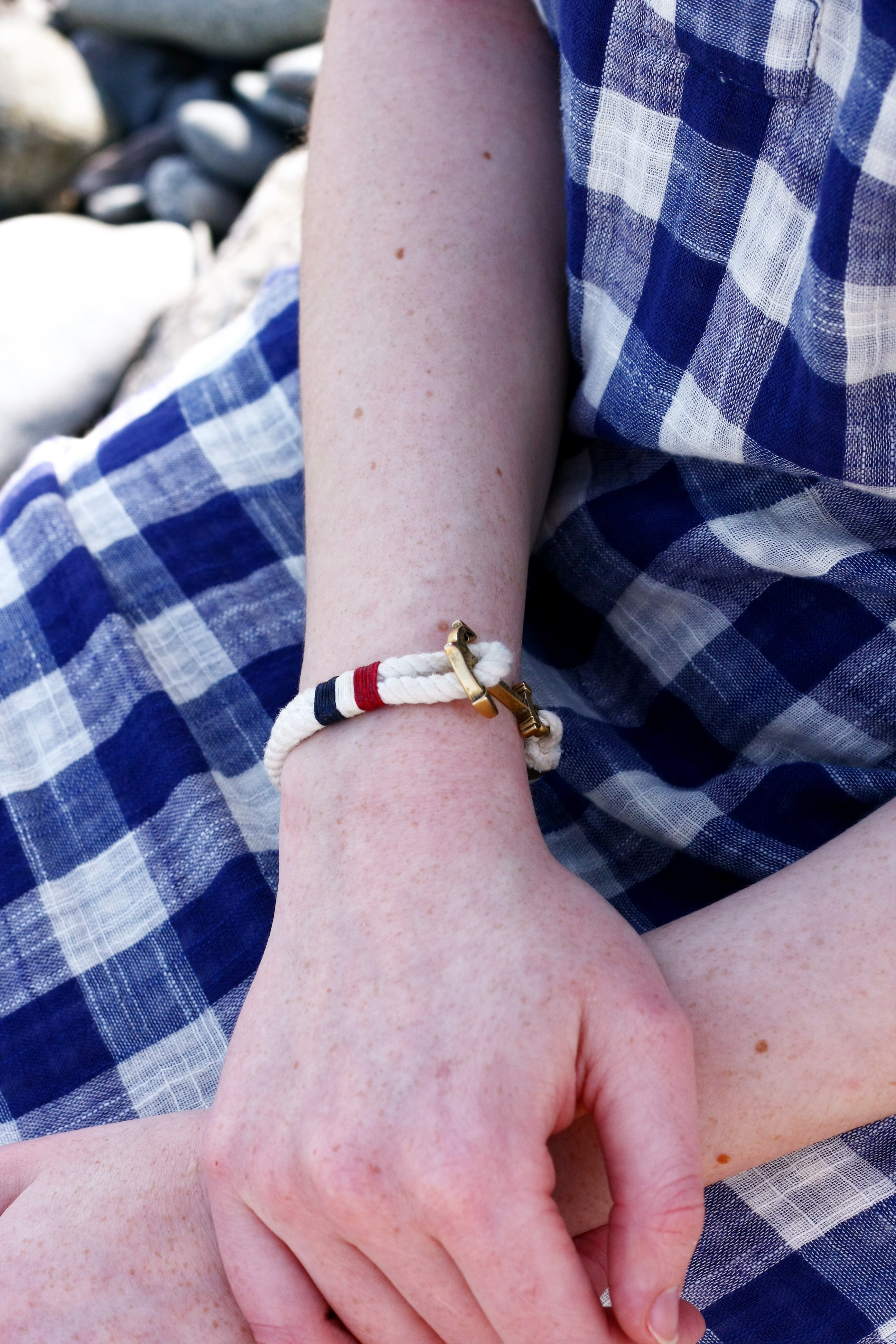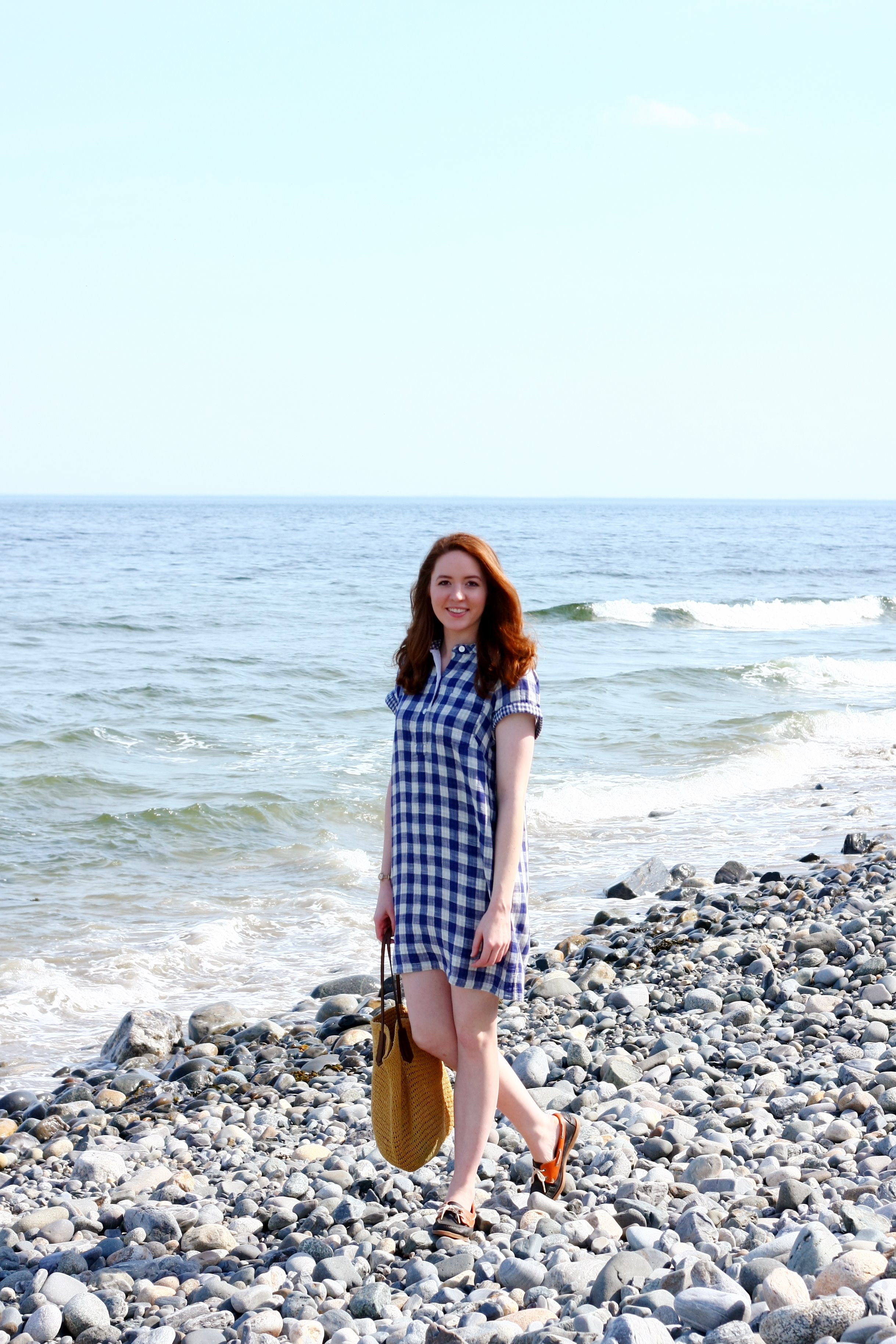 I fell in love with this gingham shirt dress from J. Crew Factory. It's easy and light, perfect for hot summer days! But the best part is that it is on sale now for under $40!
Dress: J. Crew Factory (now under $40)
Bag: J. Crew
Shoes: Kiel James Patrick
Bracelet: Kiel James Patrick