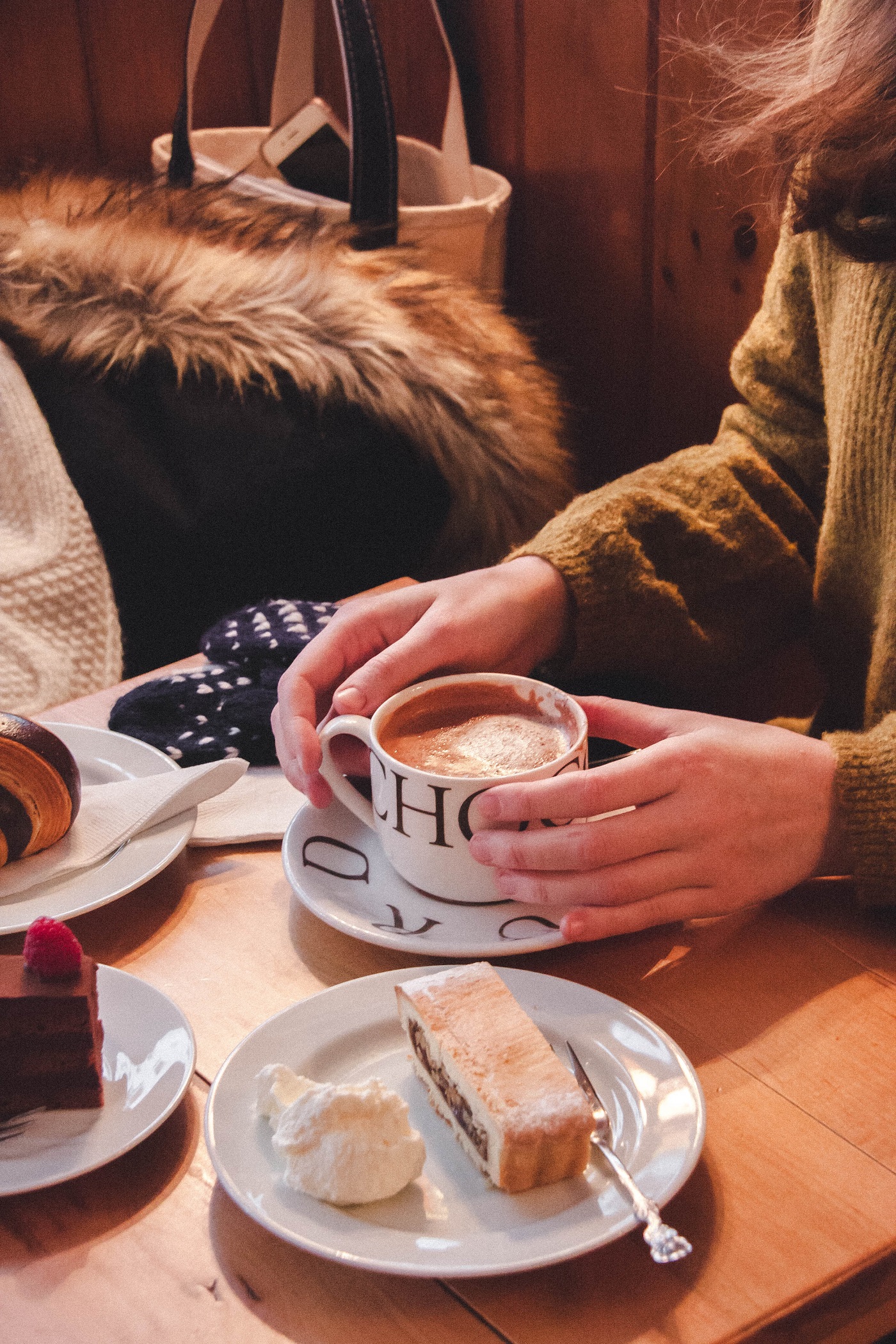 As you all probably know, my favorite past-time is drinking hot chocolate (not hot cocoa).  I'm always on the lookout for the best hot chocolate, and I think I've discovered the best of New England.
Here are my three favorites, that I go back to time, and time again.
…
VICUÑA CHOCOLATE  –  Peterborough, NH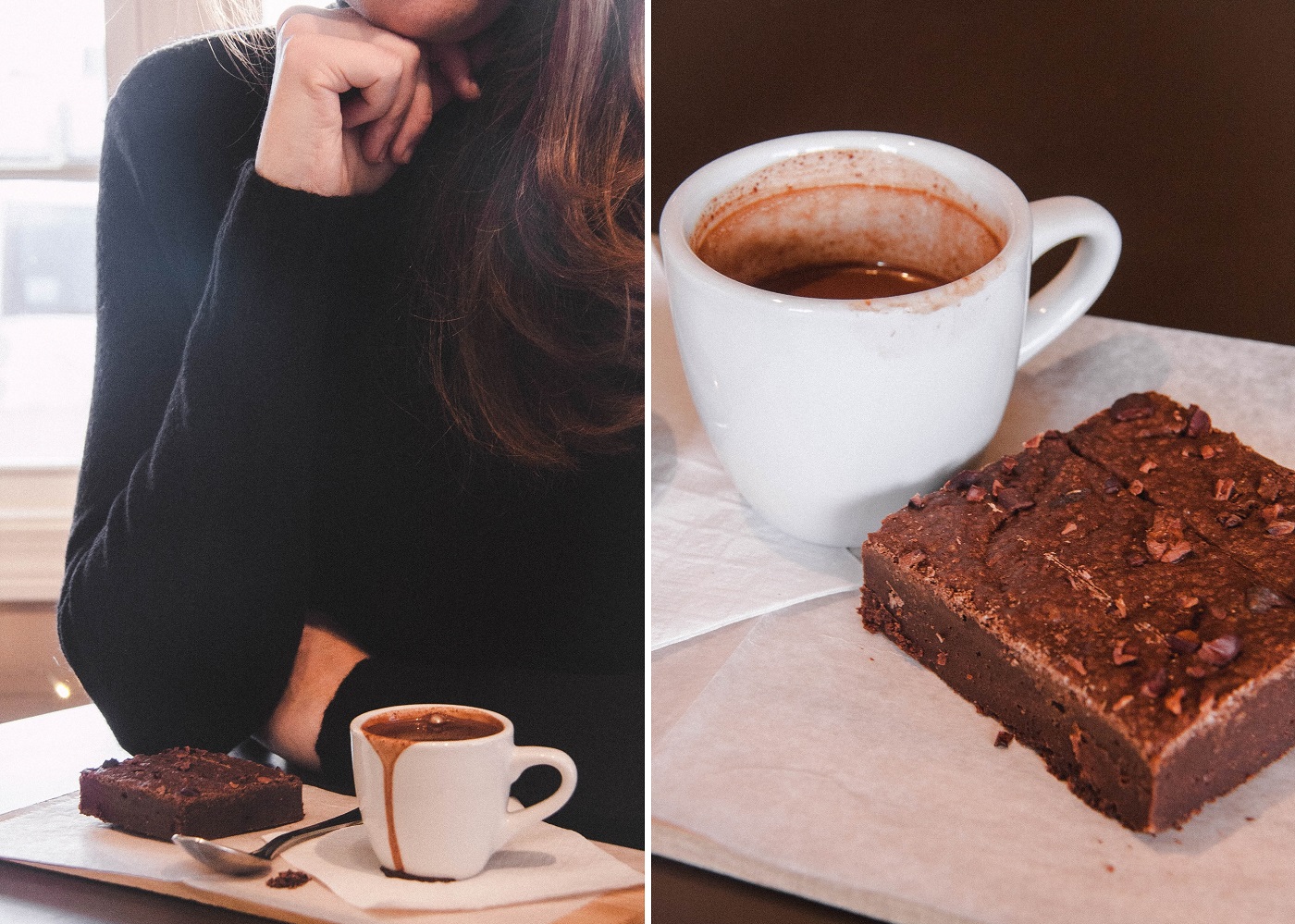 …
First up is Vicuña Chocolate in Peterborough, NH.  Peterborough is a great little town if you are looking for a peaceful afternoon of shopping and tasty treats.  But one of my favorite spots is the chocolate shop on main street.  Peterborough is so out-of-the-way and unassuming, it's not a place you expect to find one of the best hot chocolates of your life…but there it is!
Vicuña is all about quality.  They source their cocoa beans from Dominican Republic, Bolivia, and Guatemala, and has an organic certification!
One of the things I love is that their sipping chocolate tastes slightly different each time I go.  Every visit I can detect different spices and notes, which is great, because you never know what you are going to get.
Side note: their brownies were named the best in New Hampshire, and I wholeheartedly agree!  I don't know how they do it, but as you break it apart you can see threads of sugar everywhere, yet it's not overly sweet.  It's amazing, especially with the bitter cocoa nibs on top!  The brownies are delicious, try them.
…
L.A. BURDICK CHOCOLATES  –  Boston, MA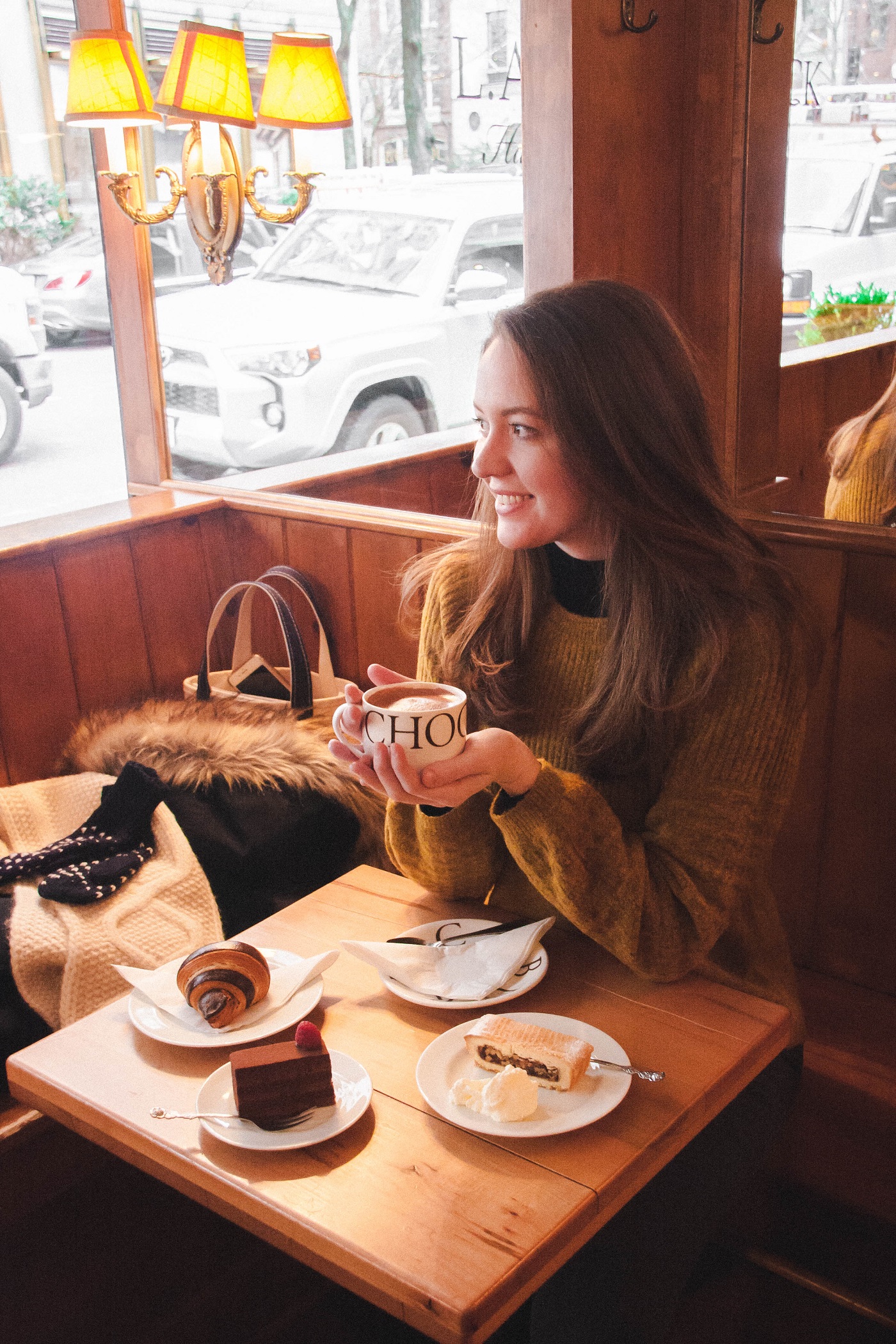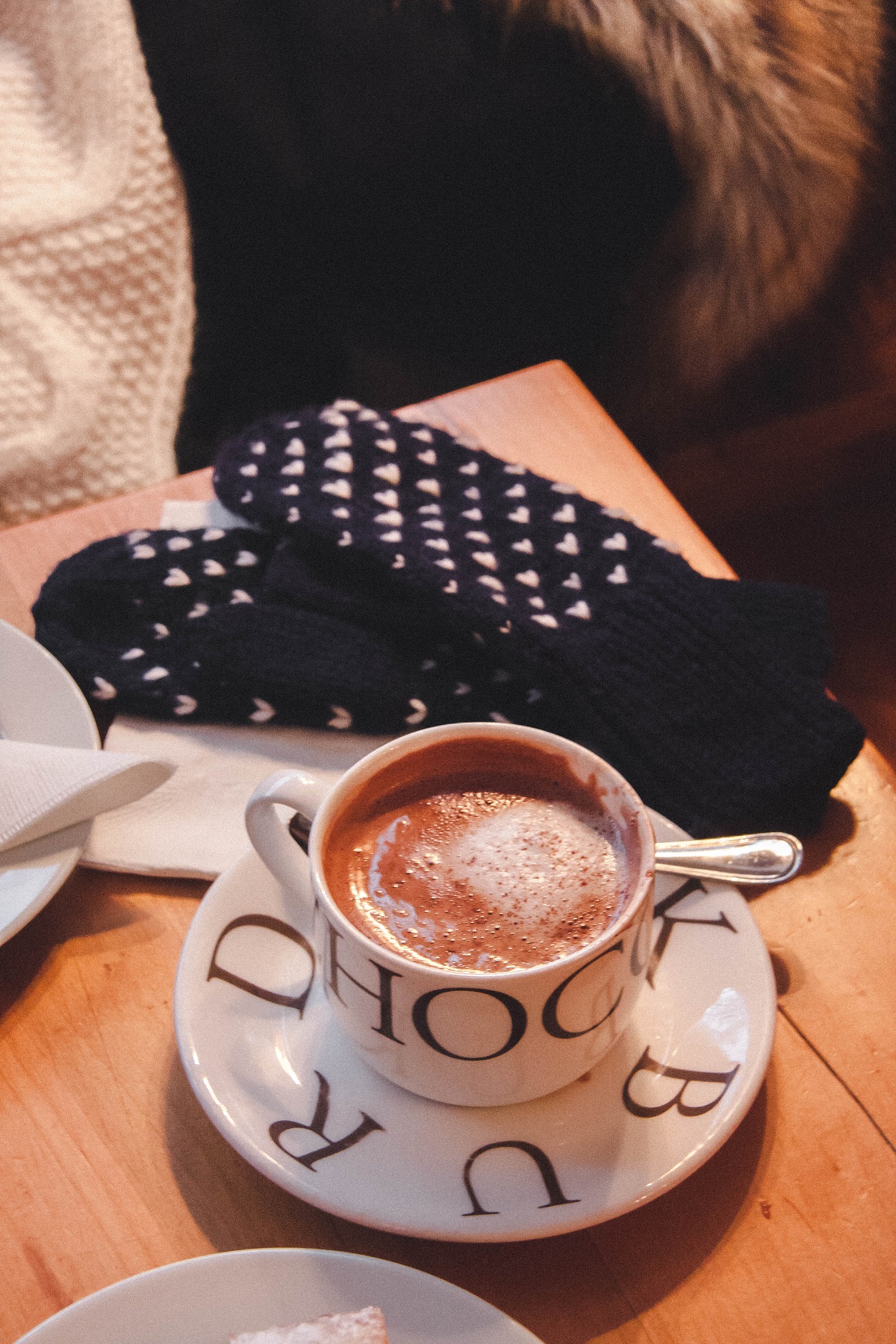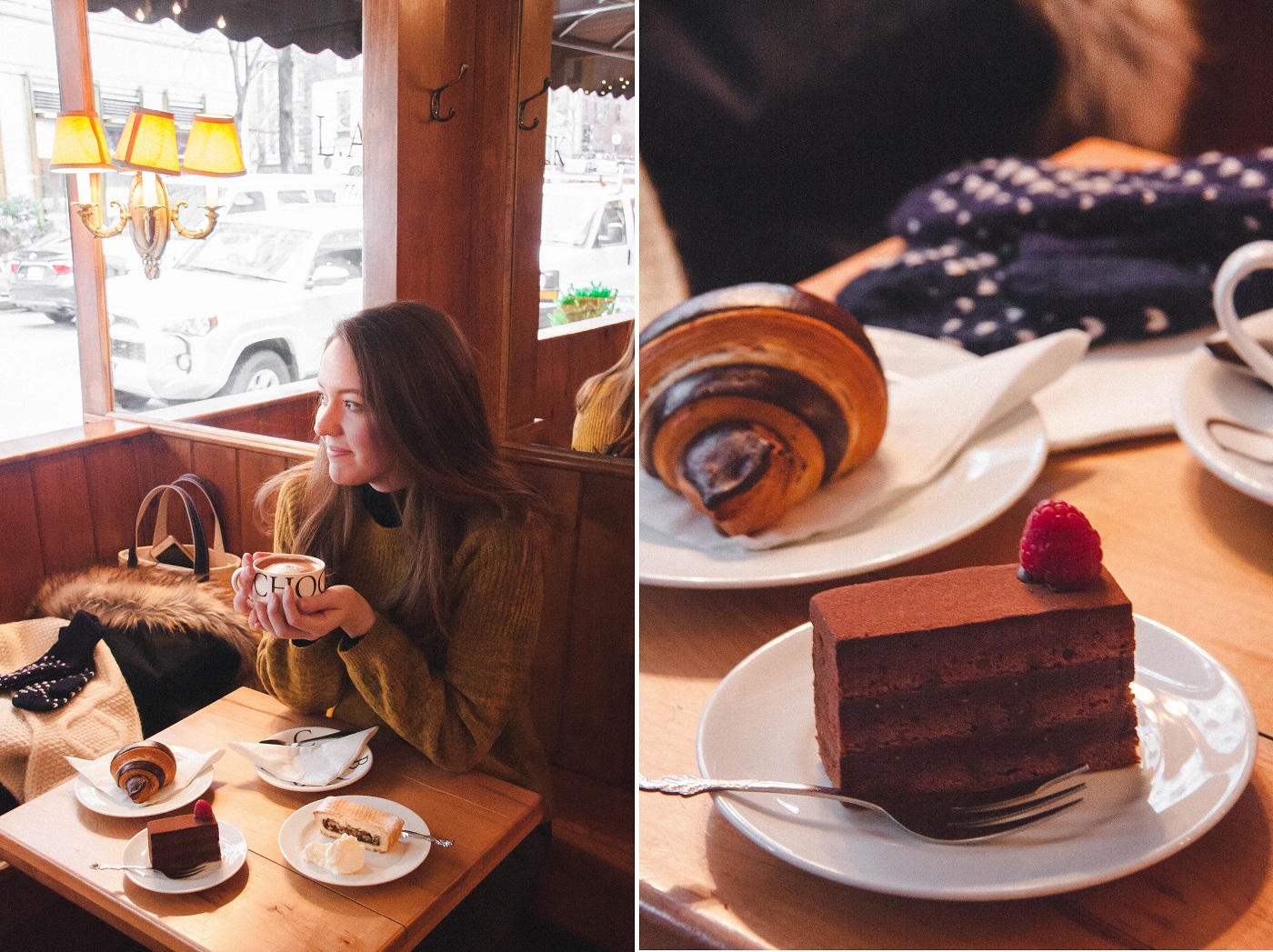 …
One of my favorite places on the planet:  L.A. Burdick Chocolates.  They have several locations, including NYC and Chicago, but my favorites are their headquarters location in Walpole, NH, and their tiny little chocolate haus in Boston (see above photo).  I always feel as though I have stepped into the Swiss alps when I enter their Boston store.  It's super cozy, with accordion music playing over the speakers, and the smell of hot chocolate in the air.
They have many different types of hot chocolate on the menu, but I love their tradition dark or milk…however…
I find that their milk chocolate is sweet, and can be hard to finish, but their dark chocolate is so rich, it can be hard to finish…so what do I do?…I blend the two.  I always ask for my hot chocolate to be made with half milk, and half dark hot chocolate, and that, my friends, is the perfect combination.
Side note:  you can get your hot chocolate as a chilled chocolate drink in the summer, and oh man…do it.
…
MORANO GELATO  –  Hanover, NH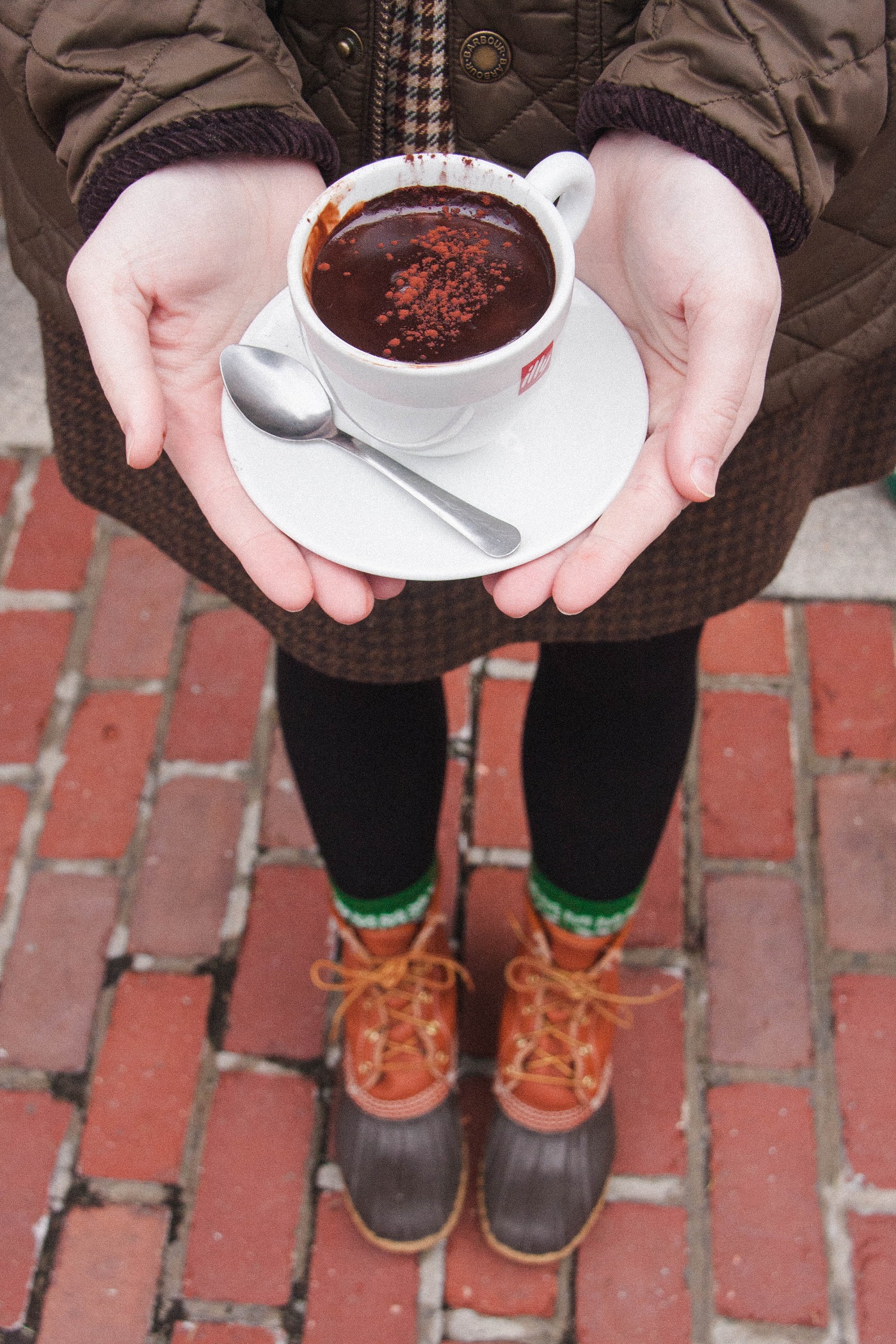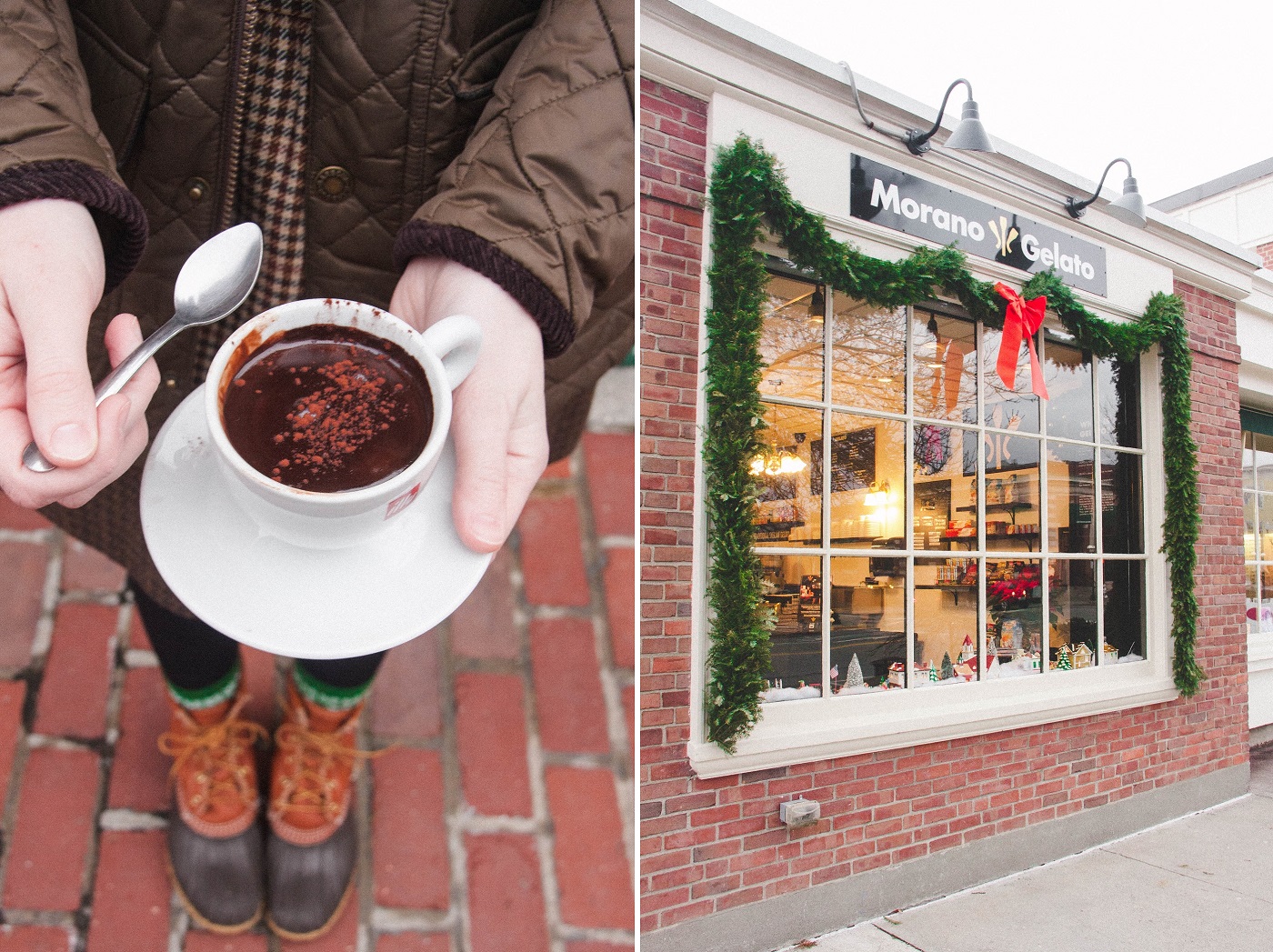 …
Ok, so this one is a little spin on your traditional hot chocolate.  You've probably heard me rave about Morano Gelato in Hanover, which I frequent. Their gelato was named the best in the US (and, although I believe it was actually named the best in the world, I am reminded that Italy still exists, so I play it safe and say it is the best in the US.  I haven't been to Italy yet, so I cannot compare, but I have a feeling Morano is tough competition.)  Their gelato is the best in America, and anyone who tries it is fully converted…how can you ever buy prepackaged grocery store gelato after this?!
But, every fall/winter, you will notice a hot chocolate machine appears behind their counter, quietly whirling away, not drawing much attention to itself…BUT! this is the best time of the year, when you can get their affegato with hot chocolate.  This means they take a cup and fill it with the gelato flavors of your choice, and then they pour their thick, Italian hot chocolate over the top, essentially burying the gelato in heavenly goodness.
You, of course, eat it with a spoon.
My favorite thing about it is that the hot chocolate stays nice and hot, and the gelato stays nice and cold, and they melt together so slowly, that you will be done with it before they do.  It's the best.
.  .  .
I hope you like this little chocolate tour of New England, and rest assured, I will update you when I find more amazing hot chocolate places.  I should also do a post on the best globally, because I already have a few spots in mind that I love.
Also, comment below if you have recommendations!