I am really excited to share this post with you guys!  This is my favorite Fall day trip, and I look forward to it with great anticipation every year!  It involves french food, hot chocolate, apple cider, pumpkins galore, cider doughnuts, and charming small towns with historic homes.
This trip is a great way to spend the afternoon, starting in Walpole, NH with a delicious lunch, and ending in Putney, VT for cider doughnuts for the trip home.  I discovered all of these places through word of mouth, magazine articles, and Instagram posts, and I put it all together for the perfect afternoon trip!
WALPOLE, NH
We start in one of my favorite towns in NH: Walpole.  This town sits right on the border of VT, and is just a gem.  Walpole is such an old, beautiful town, with large pillared homes, delicious restaurants, a famous creamery, and the most elegant farmland you could ever see…as you are driving through the tiny back roads, forests, and along the rivers, you would never guess a place like Walpole would exist that deep into the backwoods.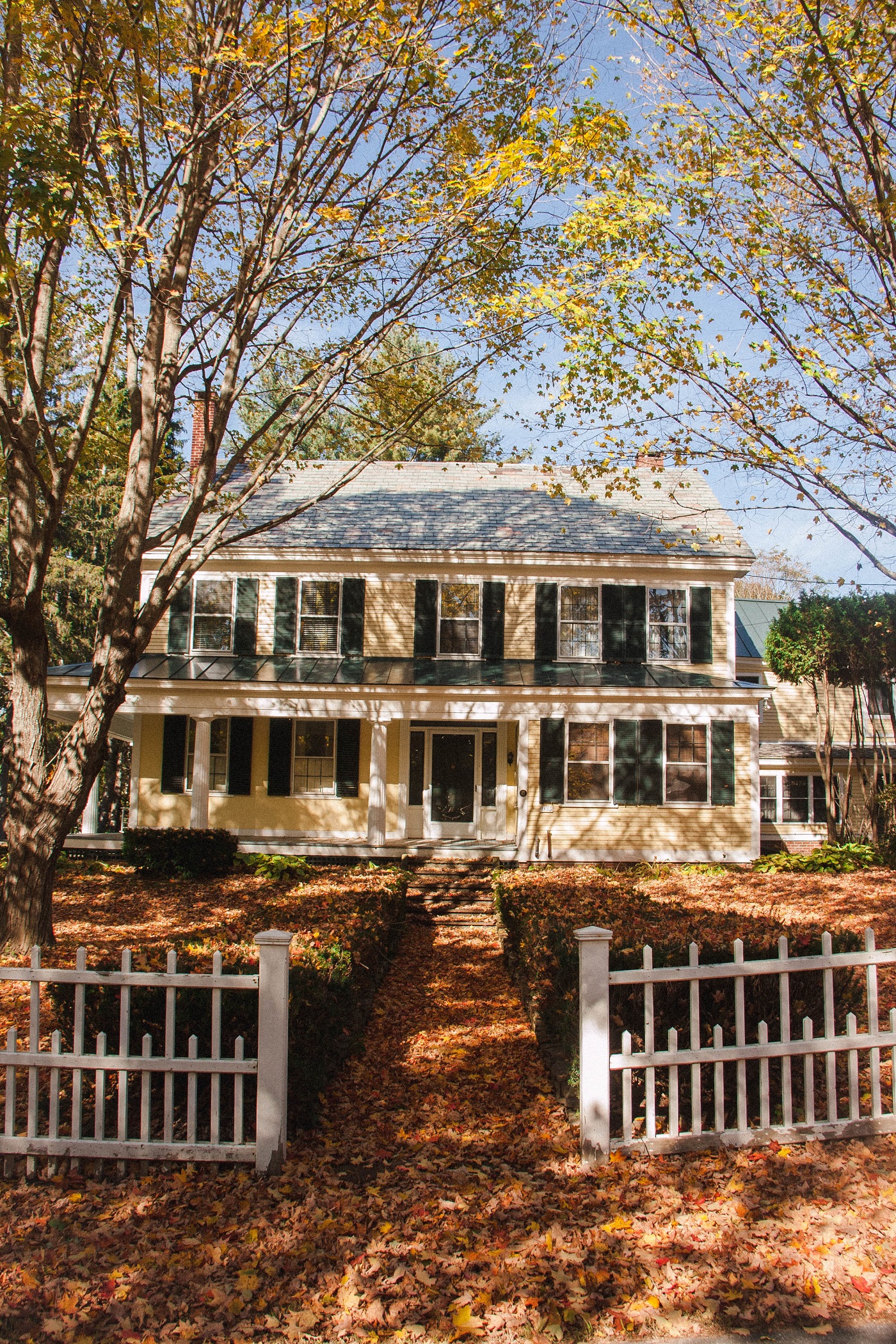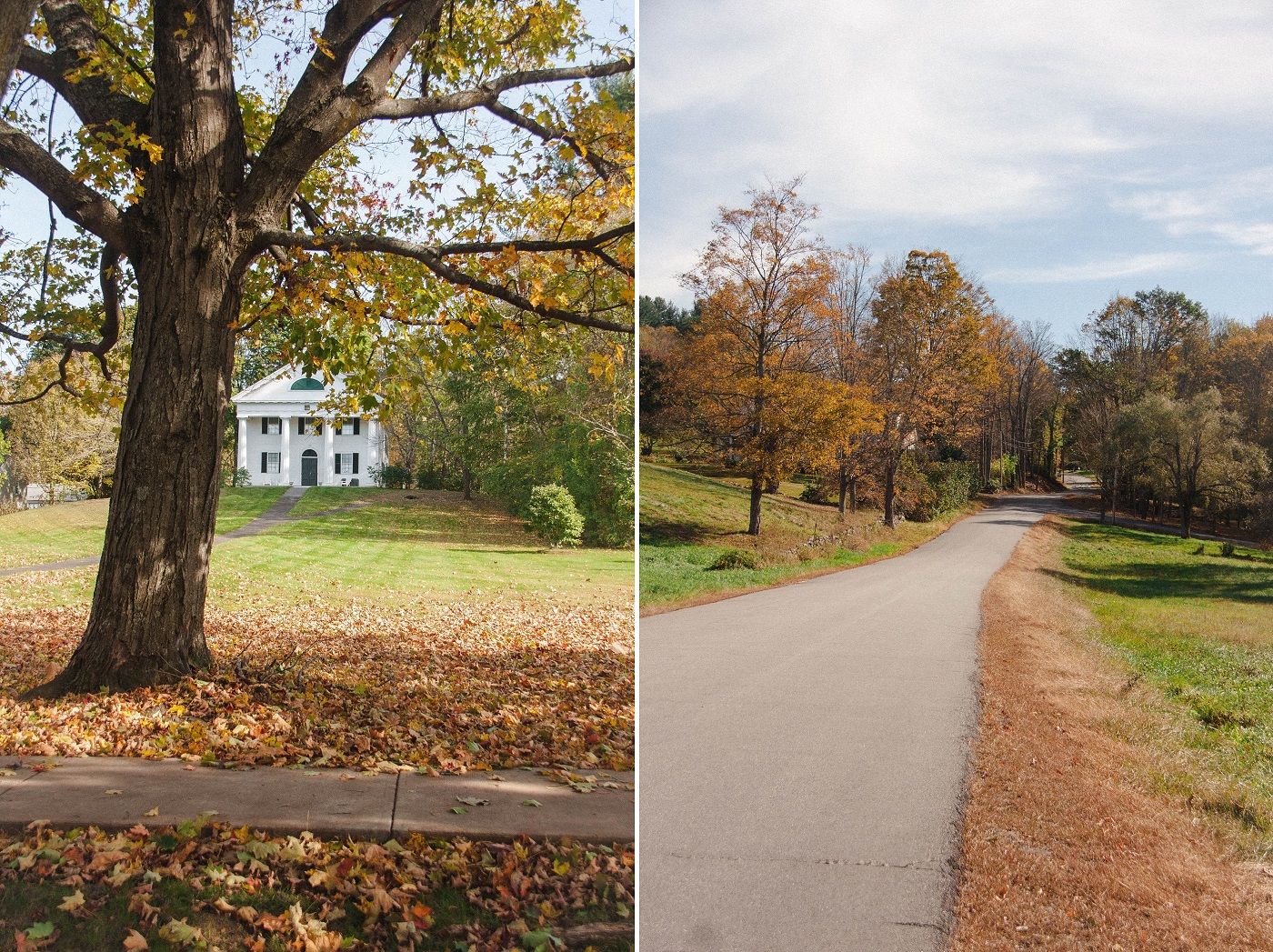 L.A. Burdick Chocolates
But do you want to know my favorite thing about Walpole?  L.A. Burdick Chocolates.
Randomly placed in this country setting is one of the most luxurious chocolate shops in the U.S….I have not been to a better one anywhere…including Paris.  The inside is decorated as though you are at a little shop in the French Alps, even the music they play adds to the feel…I created a whole playlist that I listen to all winter long after listening to the music while sipping hot chocolate in their Boston store.  It really is a magical place.
Attached to the chocolate shop at their Walpole location is The Restaurant at Burdicks, serving an elegant french style menu.  Without fail, every time, I order their French onion soup and truffled pomme frites with garlic aioli.  Every. Time.  It is just the best French onion soup.
After lunch I recommend heading to the chocolate shop next door and ordering their famous hot chocolate.  I know most people would rather order a coffee…but don't give in to that temptation, because you will be missing out on the best hot chocolate of your life.  I usually order a large half milk chocolate, half dark chocolate, and the raspberry mousse cake slice.
Alyson's Orchard
Just up the road from the town, high on a hill overlooking Vermont is Alyson's Orchard.  I love Alyson's in the Fall, and I always walk away from there with a jumbo pumpkin.  They have the best prices of any farm stand when it comes to pumpkins.
If you want to pick apples, their orchards are gorgeous with amazing views of the Vermont border and surrounding farmland.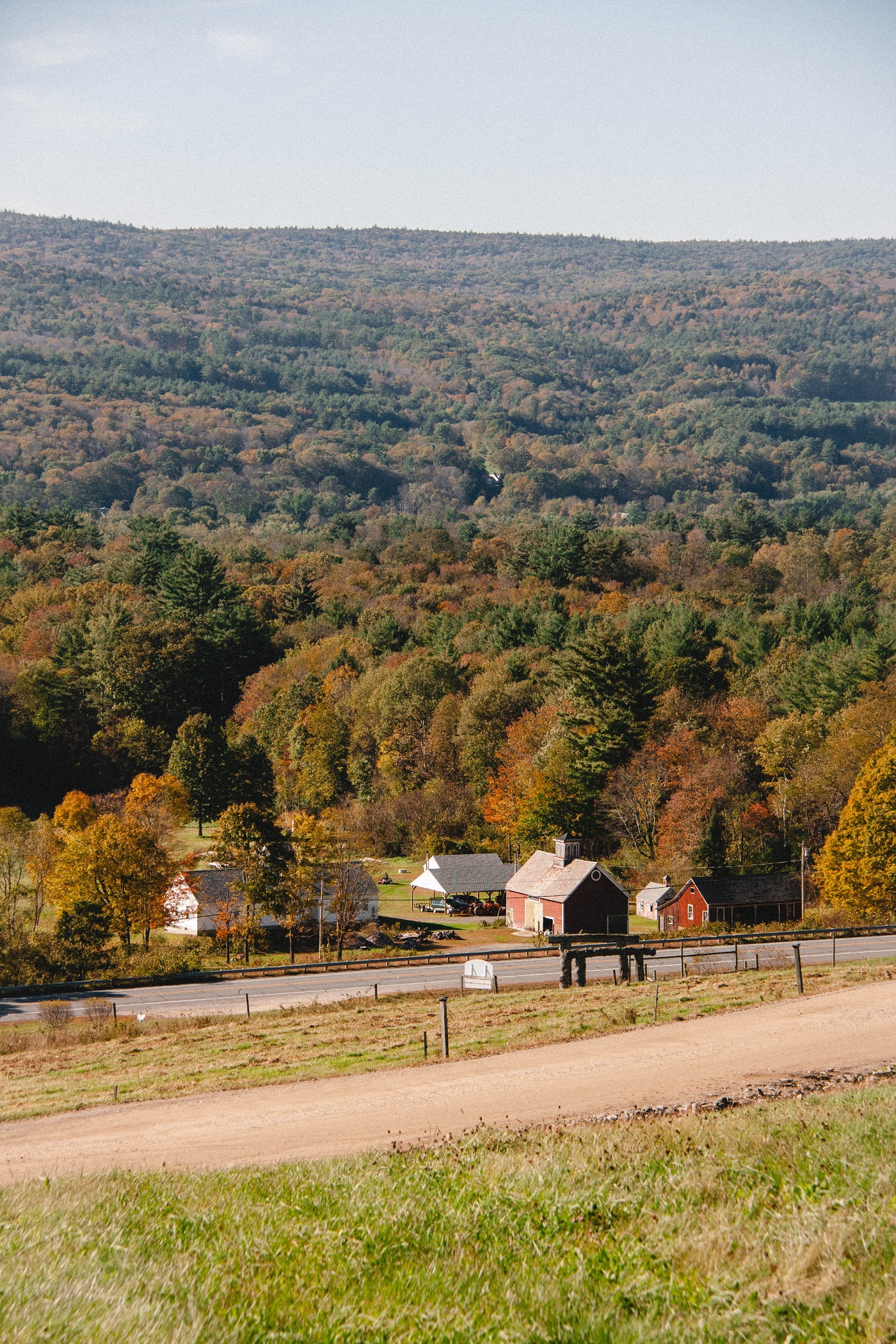 DUMMERSTON, VT
Scott Farm Orchard
Less than half an hour from Walpole is the next stop on the trip, Scott Farm Orchard.  Talk about an elegant farm!  I am of the opinion that this is the most gorgeous farm in New England.  It is beautifully situated in the hills, with several barns, a packing shed, a store, a small covered bridge, and a stream running through the heart of it.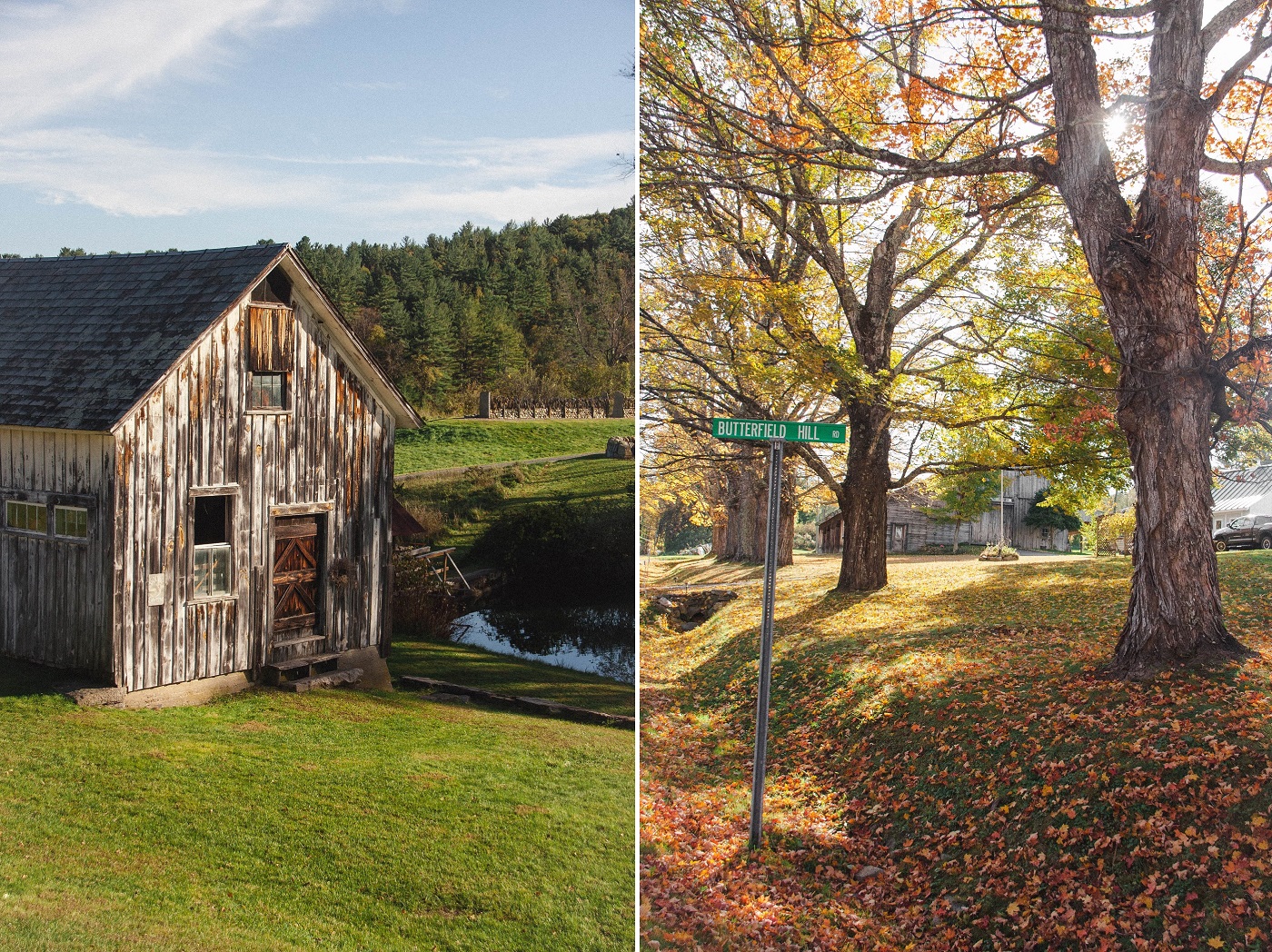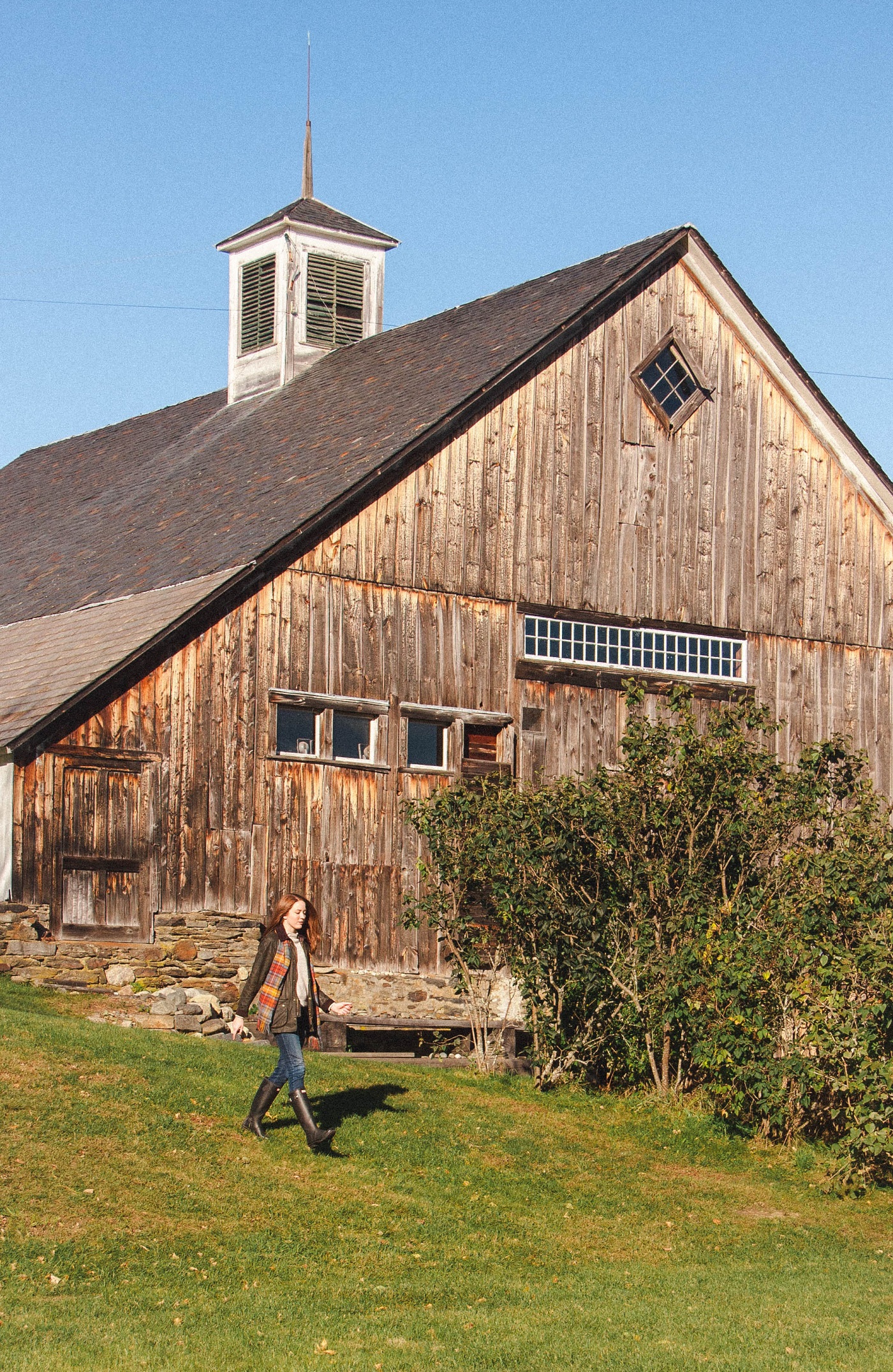 The main reason I visit Scott Farm Orchard every fall is for their apple cider.  I have tried apple ciders all over New England, and to me, they all seem to taste the same.  They are usually made with one type of apple, and there isn't anything special about them.  Scott Farm's cider is different.  They use a variety of apples, whichever apples they have picked that day, they throw all those types in the press and make a delicious blend.  You can taste and feel the difference…the cider almost tastes thicker because their is a depth and complexity of flavor moving across your taste buds…it's amazing.
We grabbed a few to take home for now, and to freeze the winter.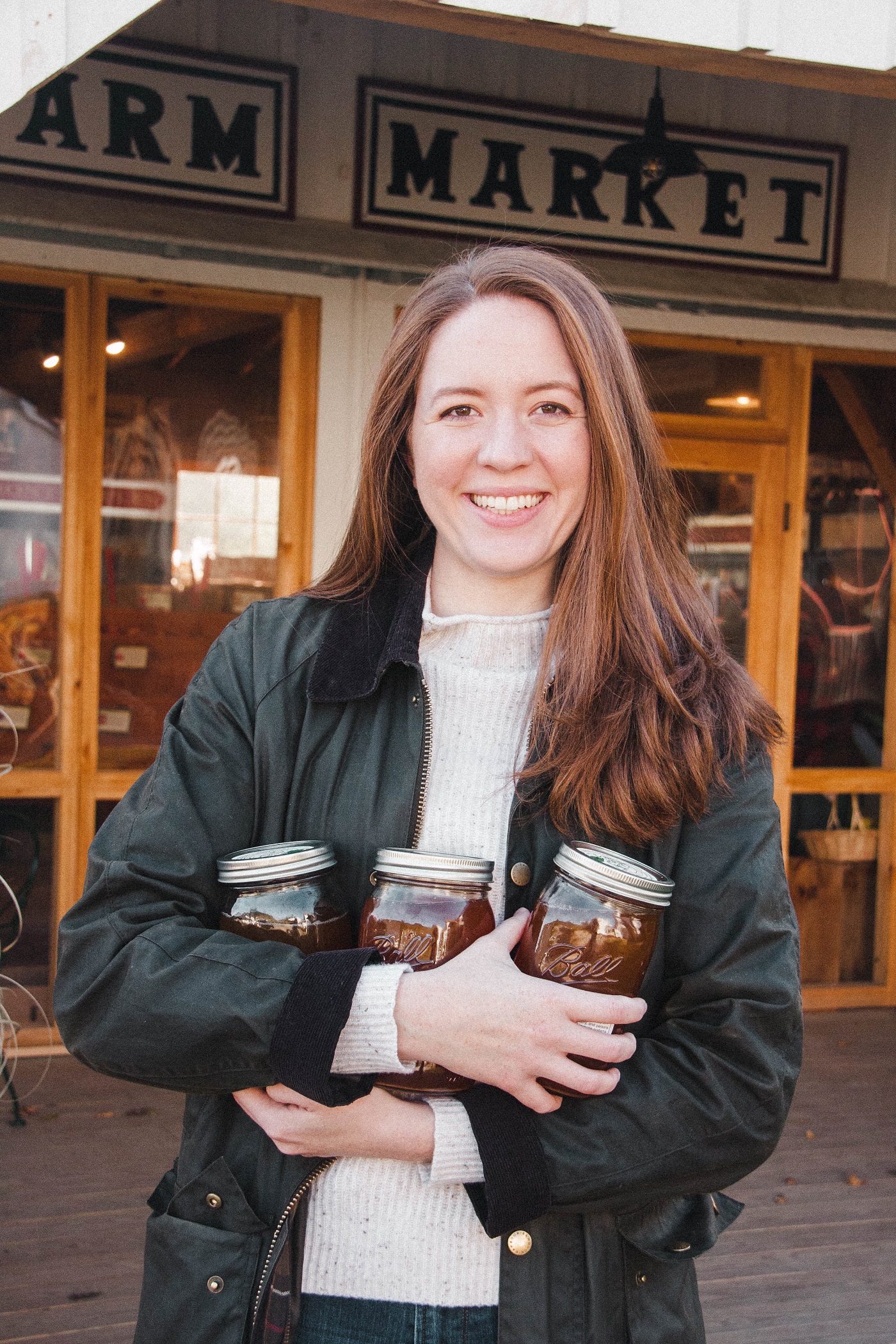 PUTNEY, VT
Green Mountain Orchards
Less than twenty minutes down the road from Scott Farm is the last stop on this day trip.  Green Mountain Orchard in Putney is the place to go for cider doughnuts.  There store has the friendliest staff, and a wonderful collection of antique cars at the back.  But the main attraction is the cider doughnuts in the case right in front of you as you walk through the front door.  I grabbed half a dozen and threw them in a bag for the journey home (I promise I only had one and a half to myself!).
And there you have it…the most fall-y, pumpkin-y, apple-y, chocolate-y day trip ever!  I highly recommend putting this delightful little jaunt into the New England countryside on your calendar before the season is out, or at least for next October!  It is truly my favorite autumn day trip!