As the fall weather begins to roll in, and the trees start to turn, I am beginning to feel as excited for the start of fall as I am sad for the end of summer.  I never used to like summer very much, too hot, too muggy… but over the past few years, it is slowly creeping up the list as one of my favorite seasons.  Swimming, ice cream, lemonade, lakes, beaches, paddle boarding…the list of what makes summer great is endless.
I was happy to be able to get one last summer trip in before the weather turned.  I returned to one of my favorite places in the world…the Maine coast.  Kennebunkport, to be exact.  I stayed the night at the Cottages at Cabot Cove, one of the most adorable hotels I have ever been to.  The hotel is a series of small cottages on a tidal cove, each with it's own unique interior.  Our cottage was a lovely white and blue palette, with one bedroom, a sitting area, dining area, and kitchen.  It was nice to feel like we were in our own little tiny home for the night; super private and quaint.
There is a small center green with corn hole, and there are bicycles with baskets that guests can take out at any time.  High tide times are posted in the office, and given to each guest in the morning, so you know when you can take the boats out.  There are row boats, kayaks, and SUPs to choose from (I chose the row boat…which I had never done before, and it was fun!).
I really didn't want to leave, I loved it all so much.  It was a quick trip, but the perfect end to an amazing summer!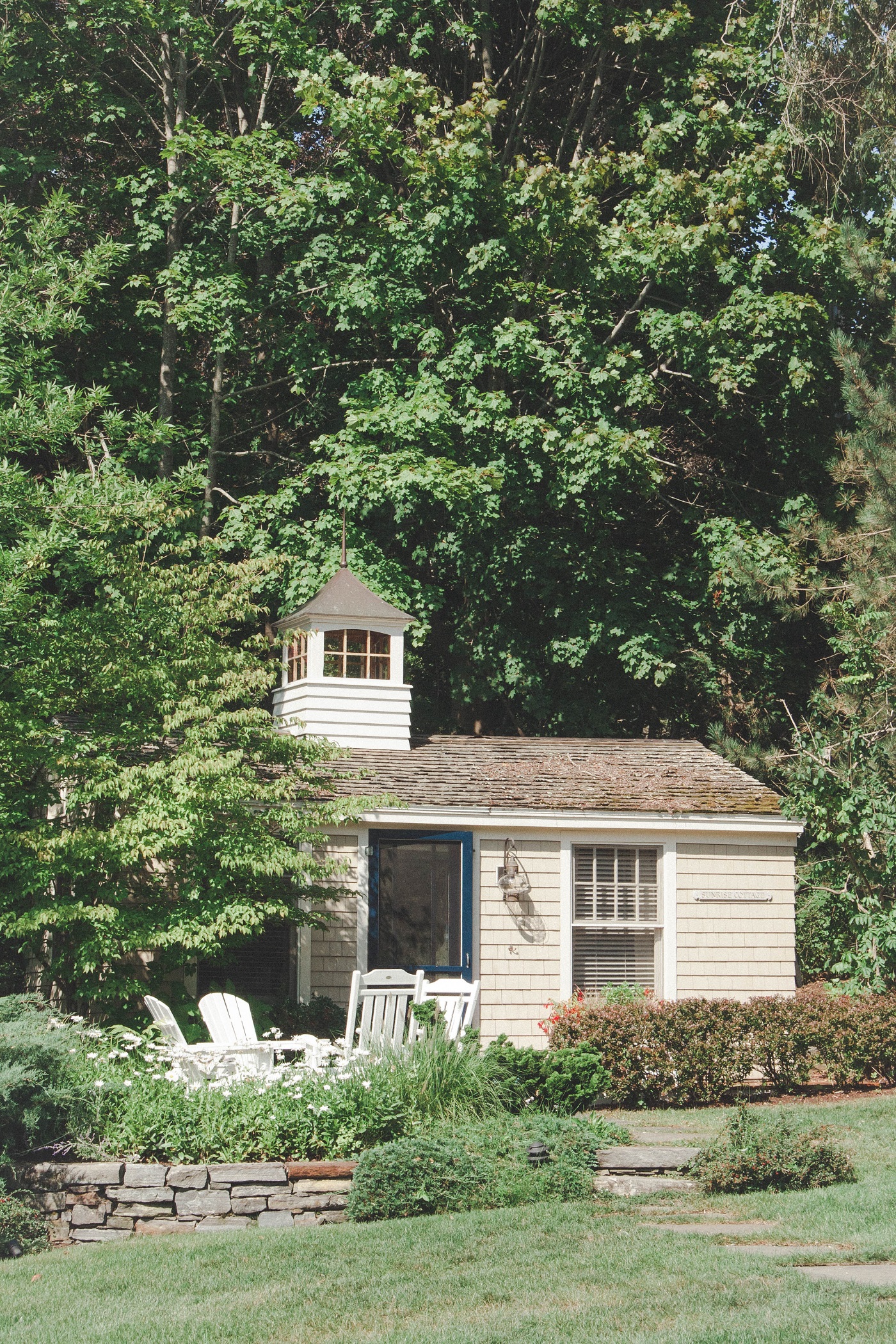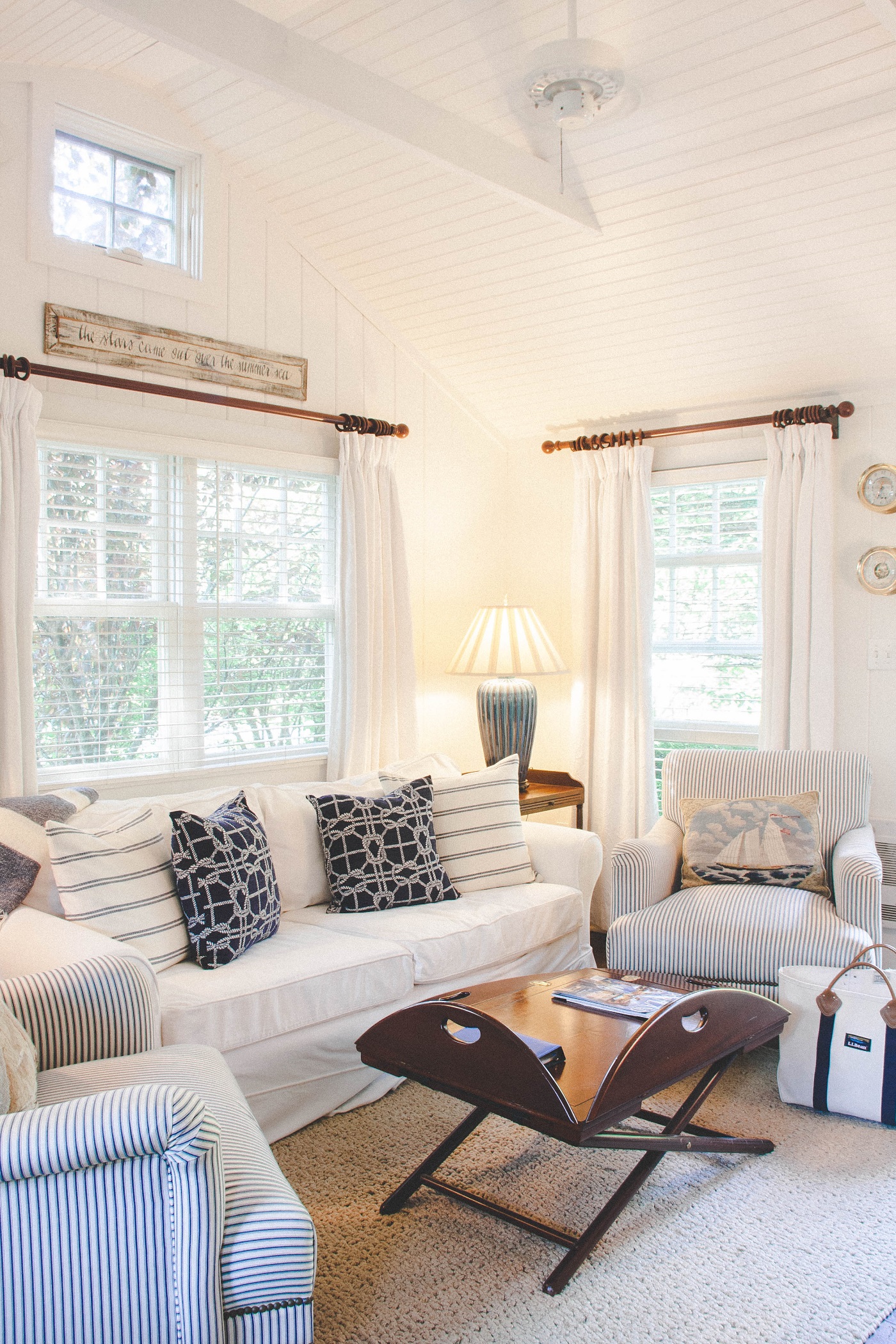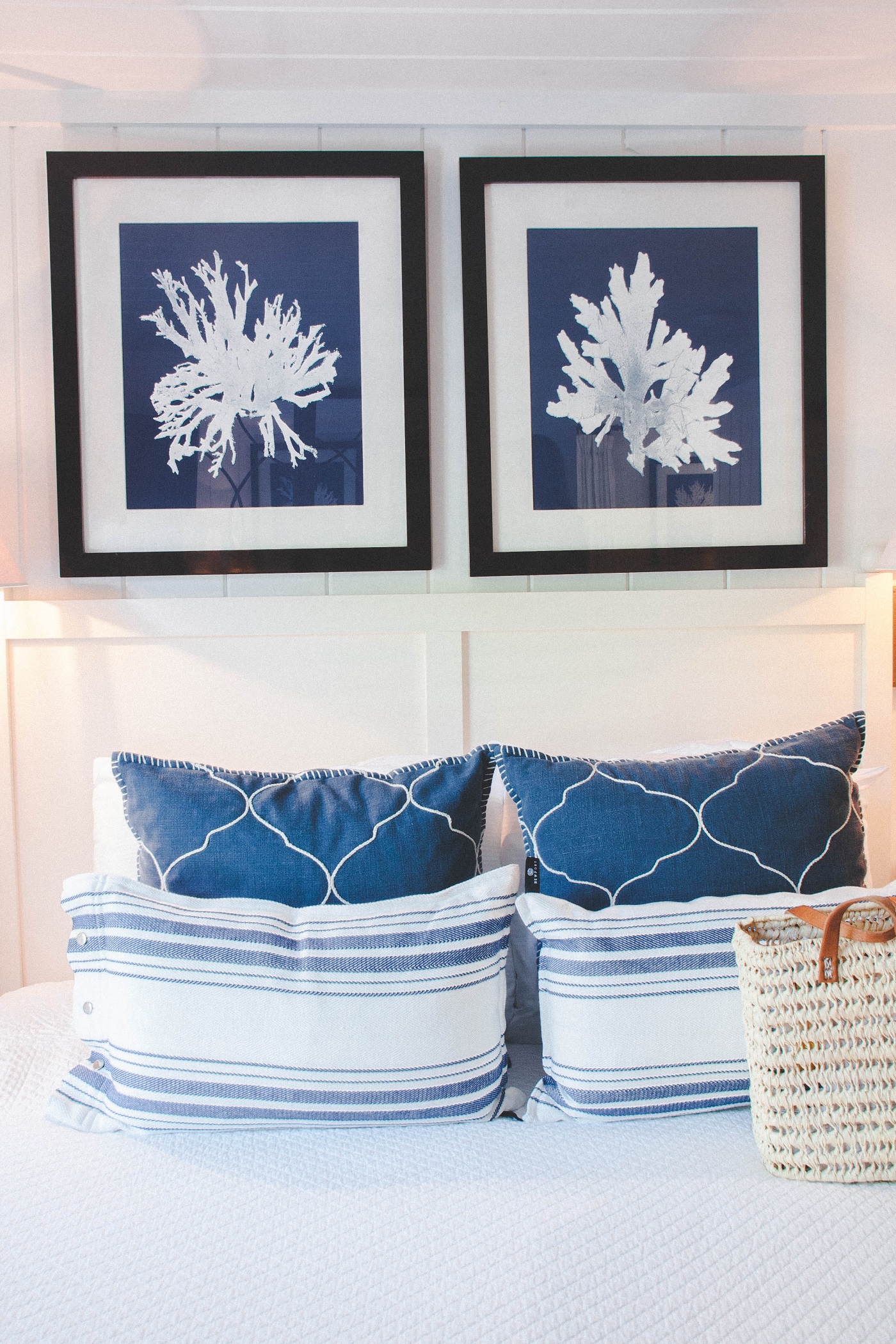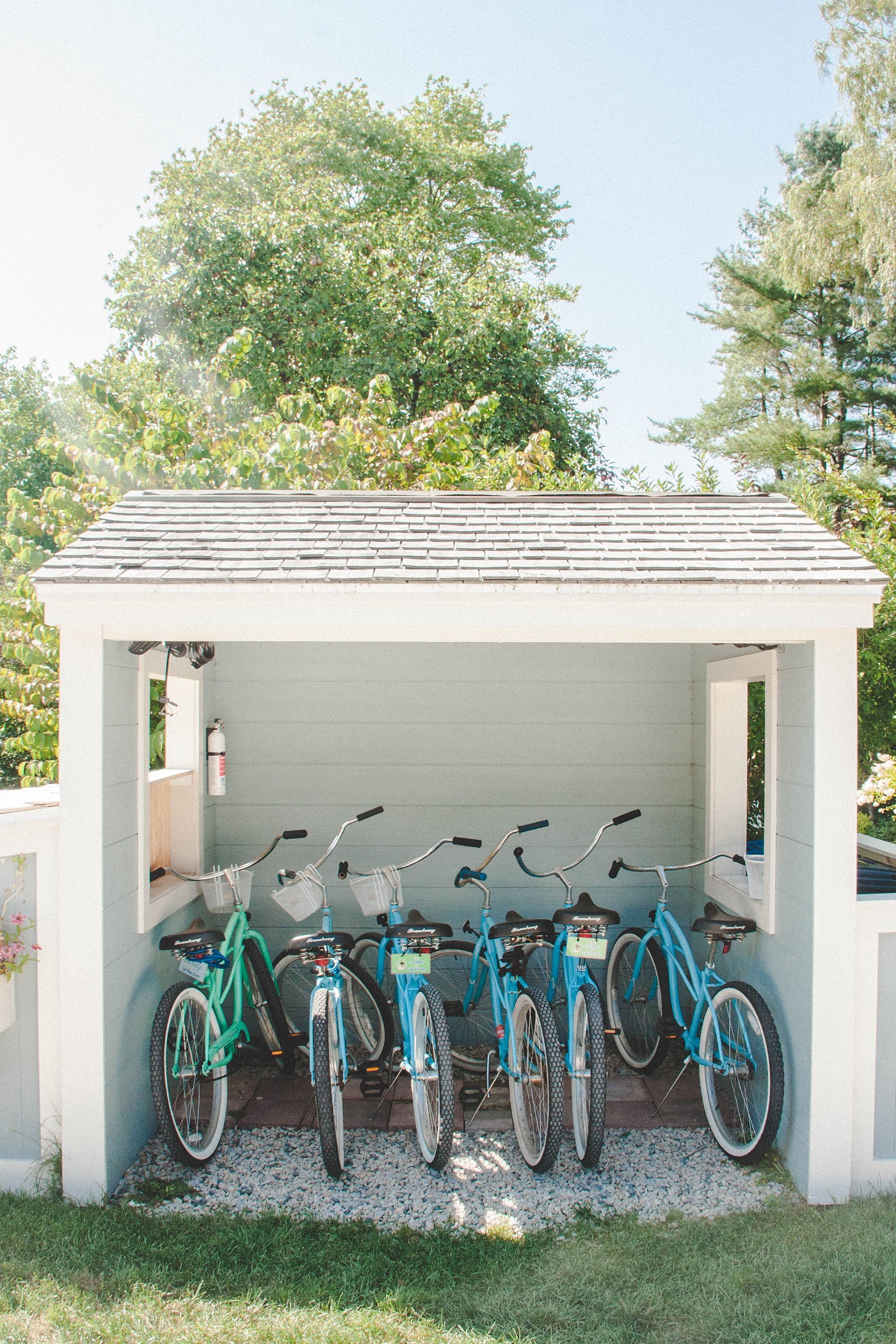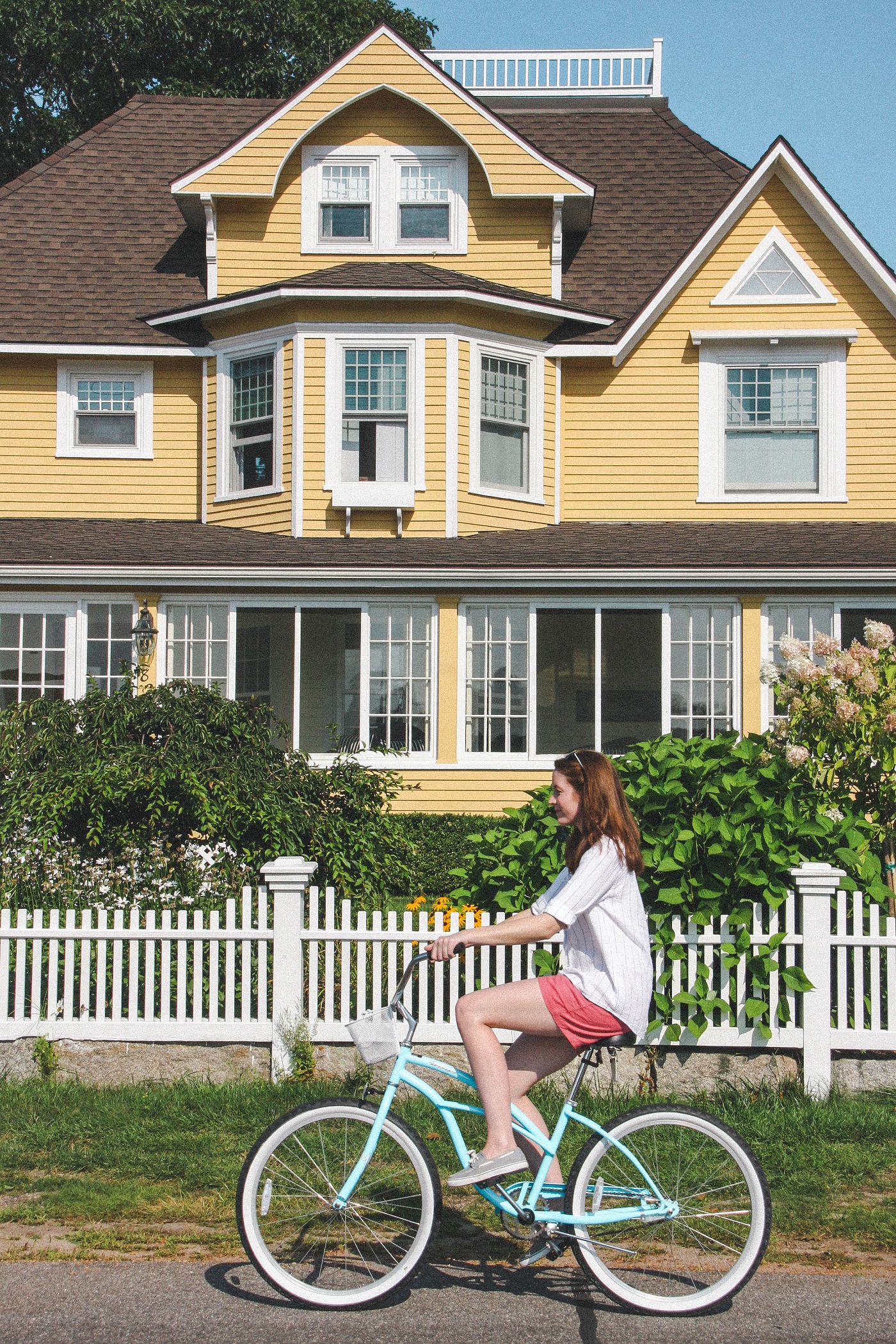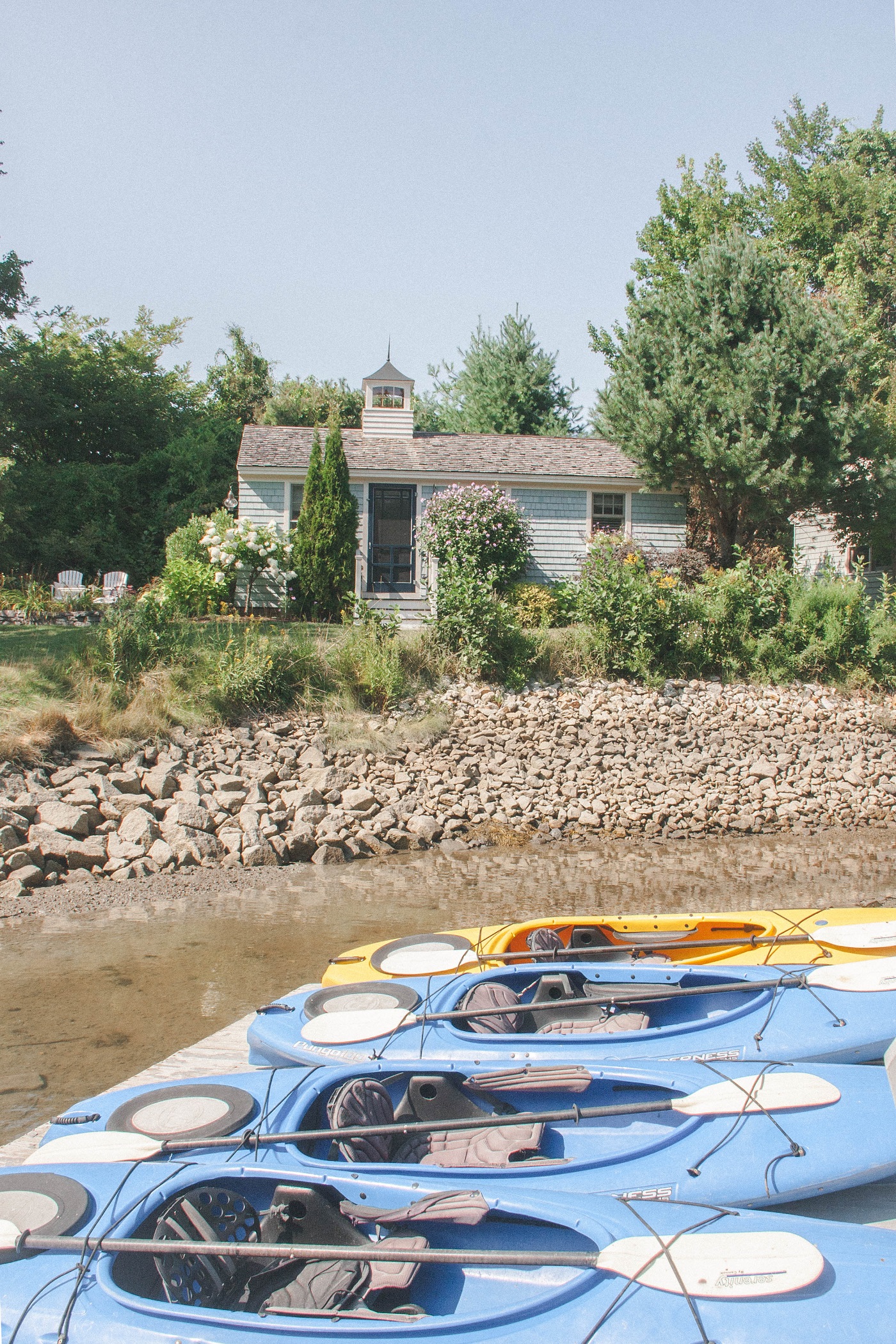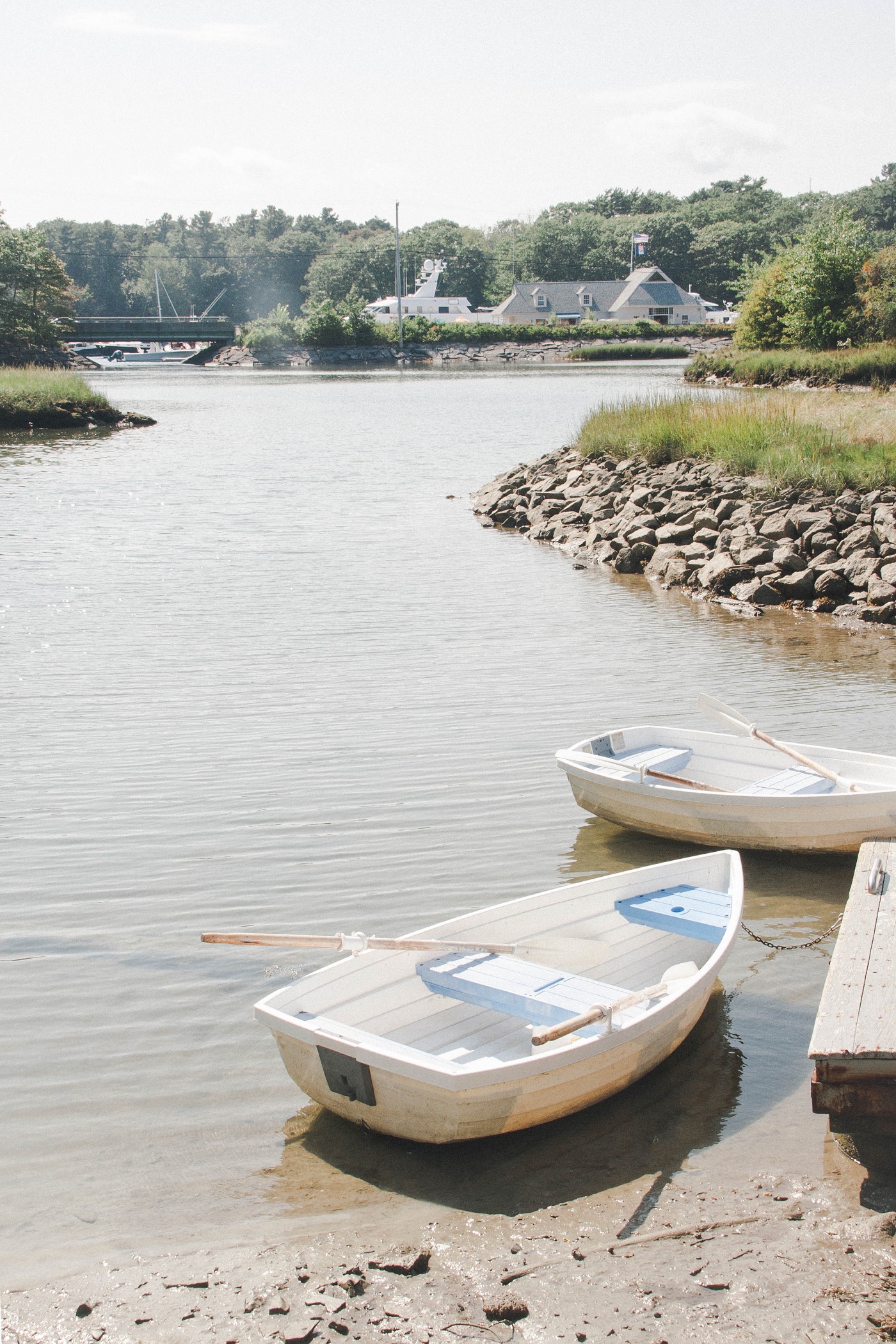 For dinner we ate at the Boathouse Restaurant, which sits on the water in downtown Kennebunkport.  We sat outside in the delightfully cool evening, with an amazing view of the boats on the water.  I ordered oysters to start.  I've only had oysters once before, and I thought they were "just okay", but the oysters at the Boathouse were something different all together…they were absolutely phenomenal, and my favorite part of the meal, along with the non-alcoholic piña colada.  I had the burger for a main, and a white chocolate and blueberry cookie with blueberry ice cream for dessert, which was perfectly Maine and summery!  The staff could not have been nicer, and our server Drew was the best, we loved him!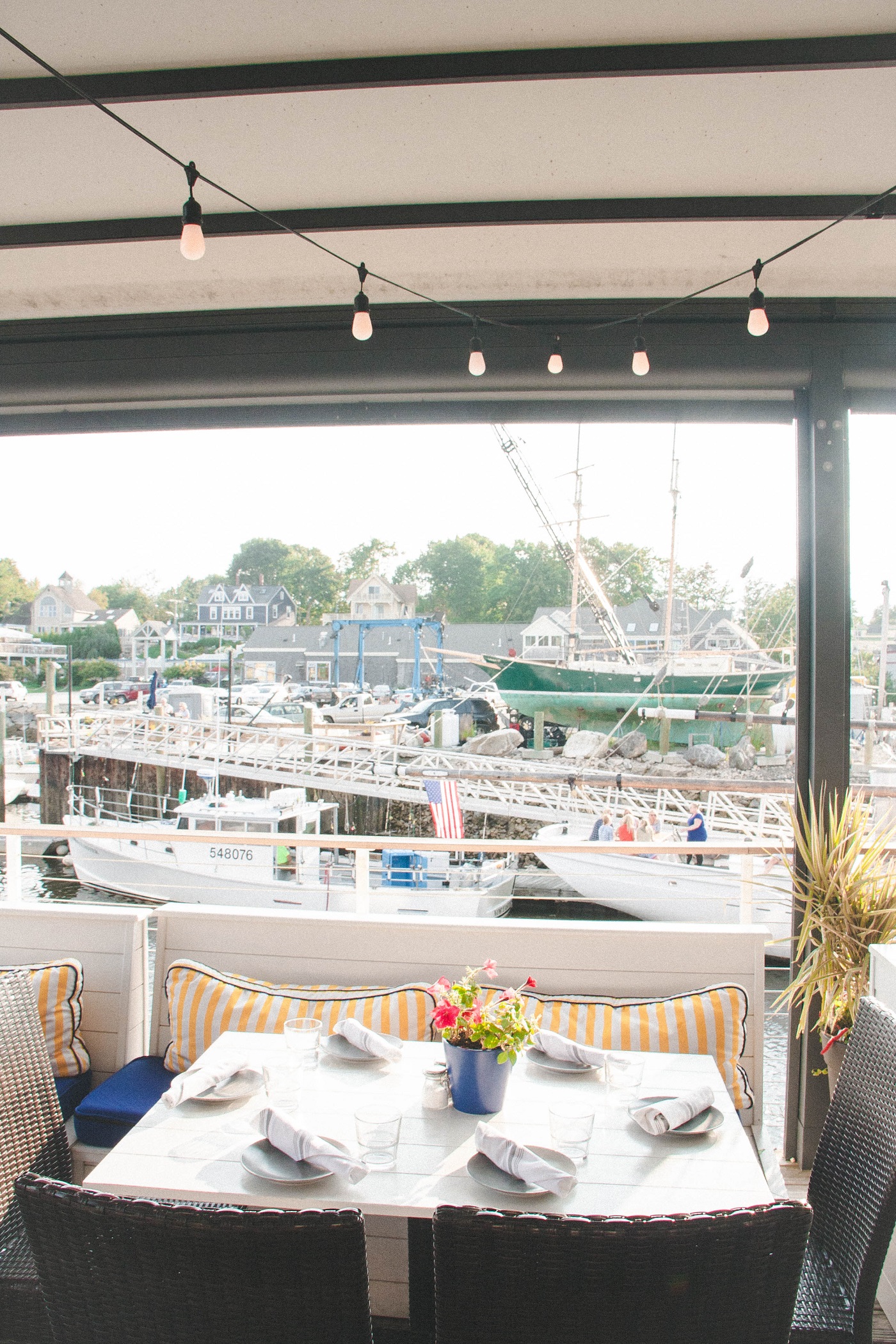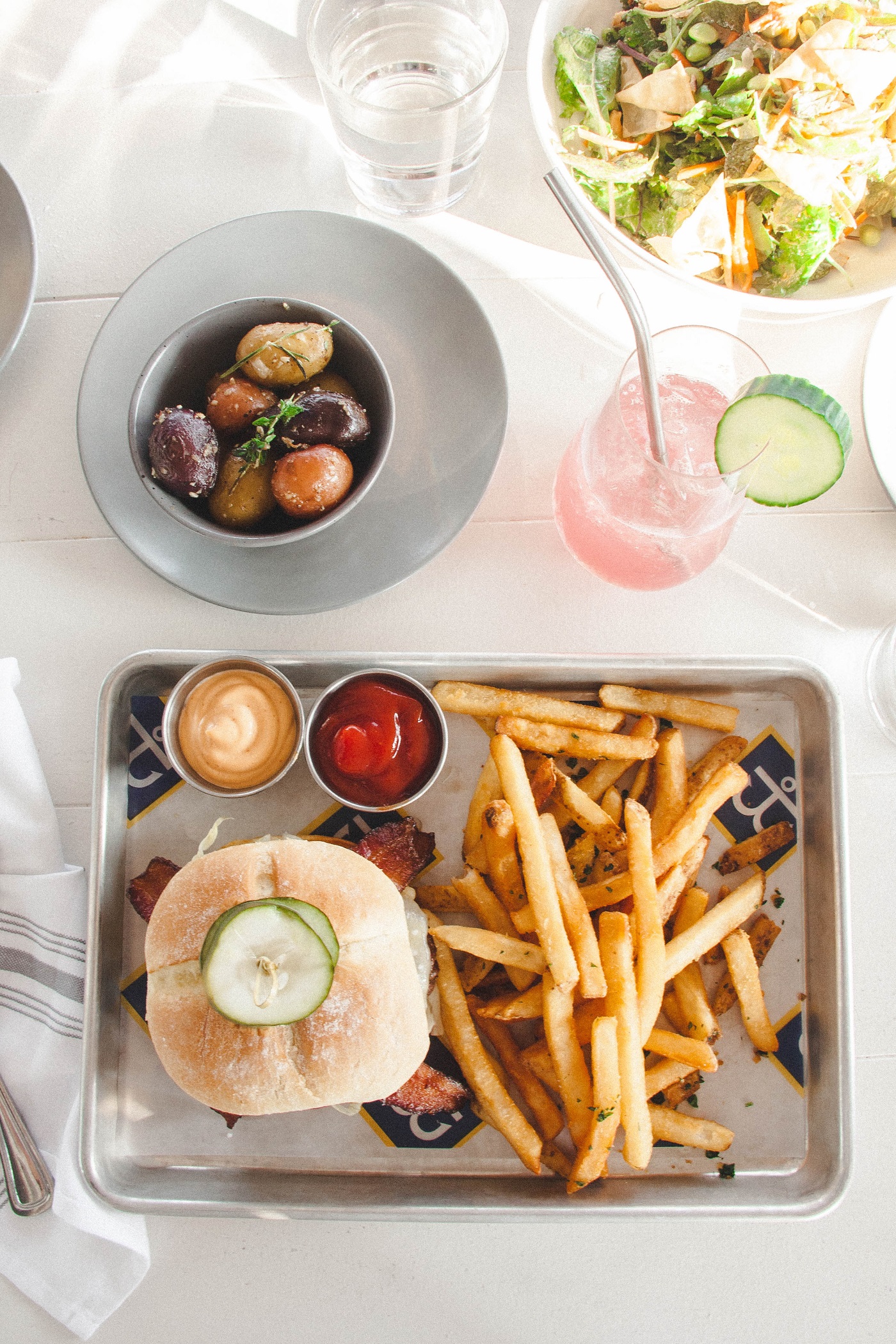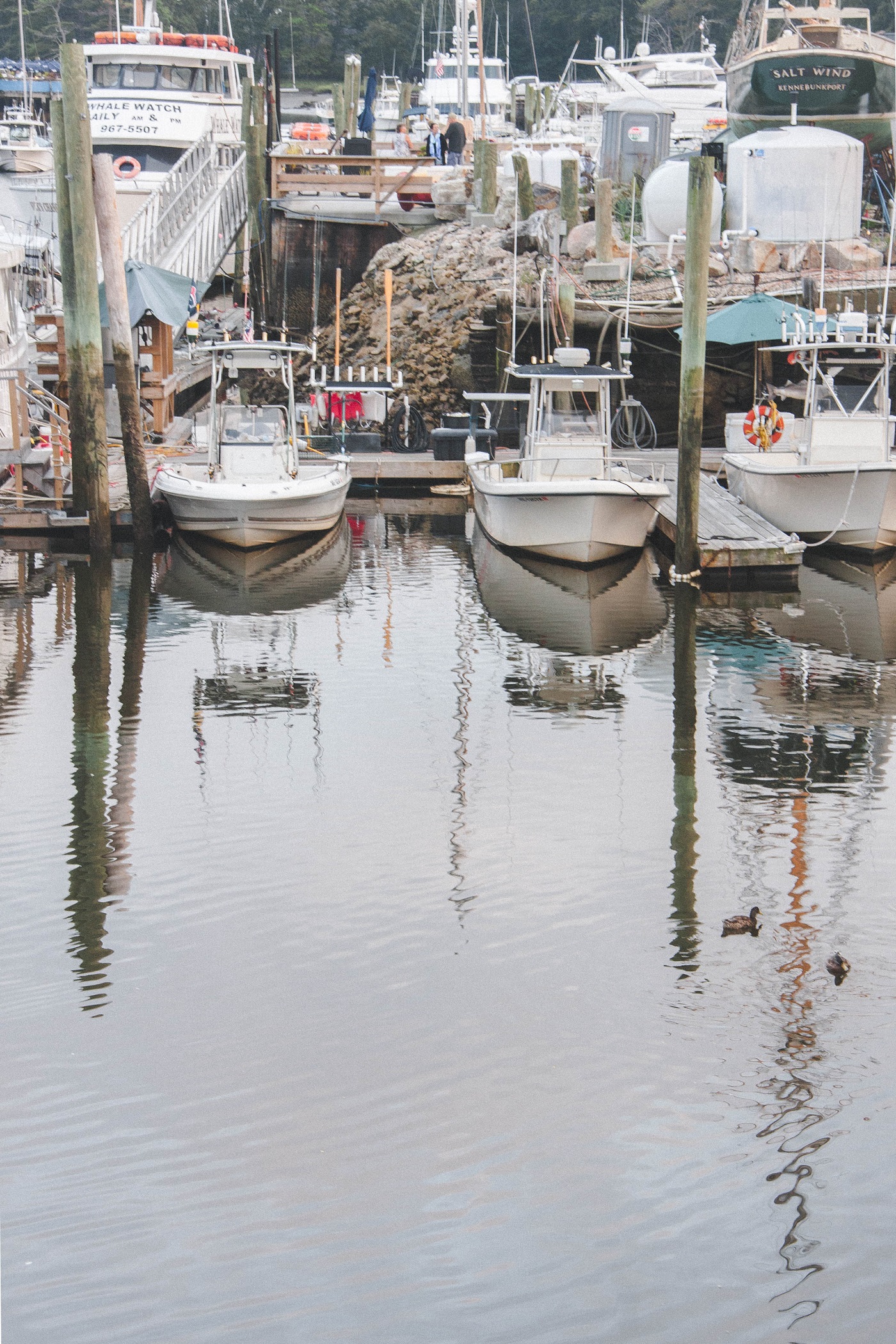 Another reason I fell in love with the Cottages at Cabot Cove was that breakfast in the morning…it's delivered to your cottage bright and early.  You open the door, and a cooler is hanging on the hook just outside.  Our breakfast was savory spinach pastries, fruit, and orange juice.
I really didn't want to leave, I loved it all so much.  It was a quick trip, but the perfect end to an amazing summer!