I get a lot of questions on my IG about my boat and tote collection…what size I recommend, how much they hold, etc…so I knew that this called for a blog post all about the great L.L. Bean tote!
Aside from their usefulness and practical style, one of the reasons I love the boat and tote is that they are still handcrafted in Maine, since 1944!  Originally designed as ice carriers, the boat and tote has now become a staple in the New Englander's closet.  We use them regularly for purses, luggage, beach bags, and anything, really… New Englanders are all about the simple things that last forever, that's why we always come back to L.L. Bean for the core basics that make up our closet, such as the bean boot and the boat and tote.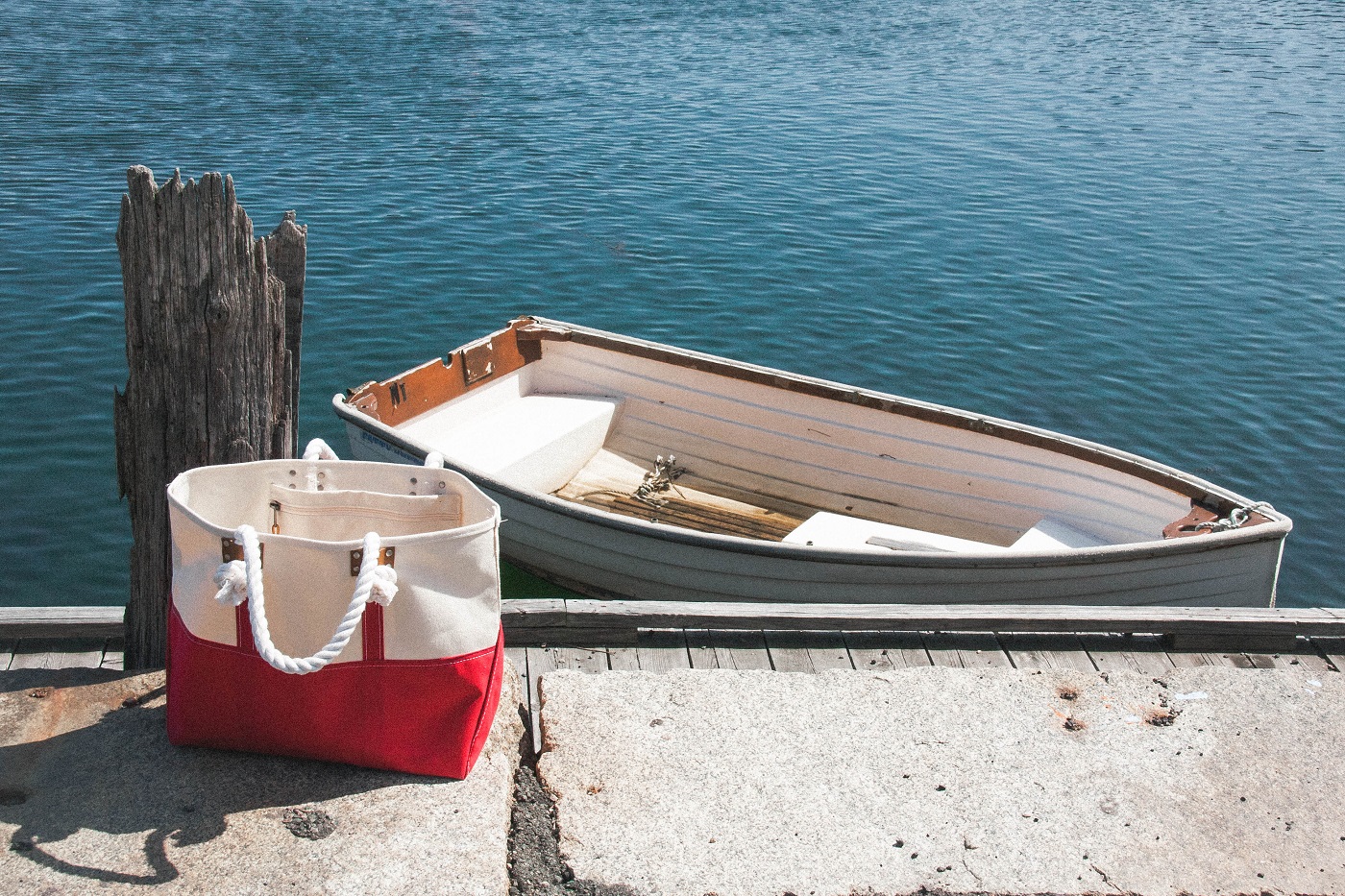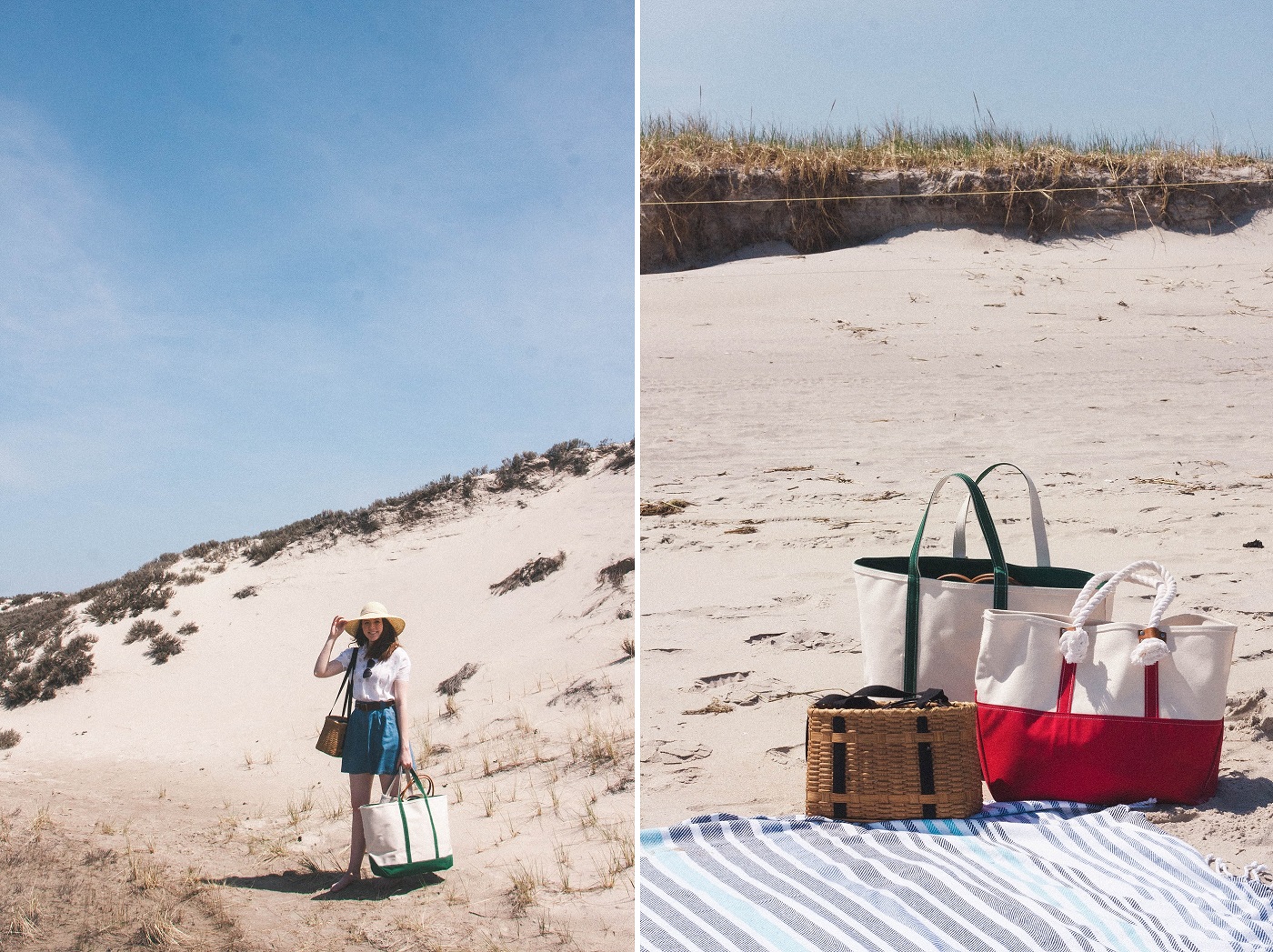 I own a small, medium, large, and extra-large, and I get different used out of all of them, and similar uses as well.  I don't discriminate against size, and have regularly used the small, medium, and large as handbags.  I'm going to break this post down by size so you can get a general idea of what each one is best used for.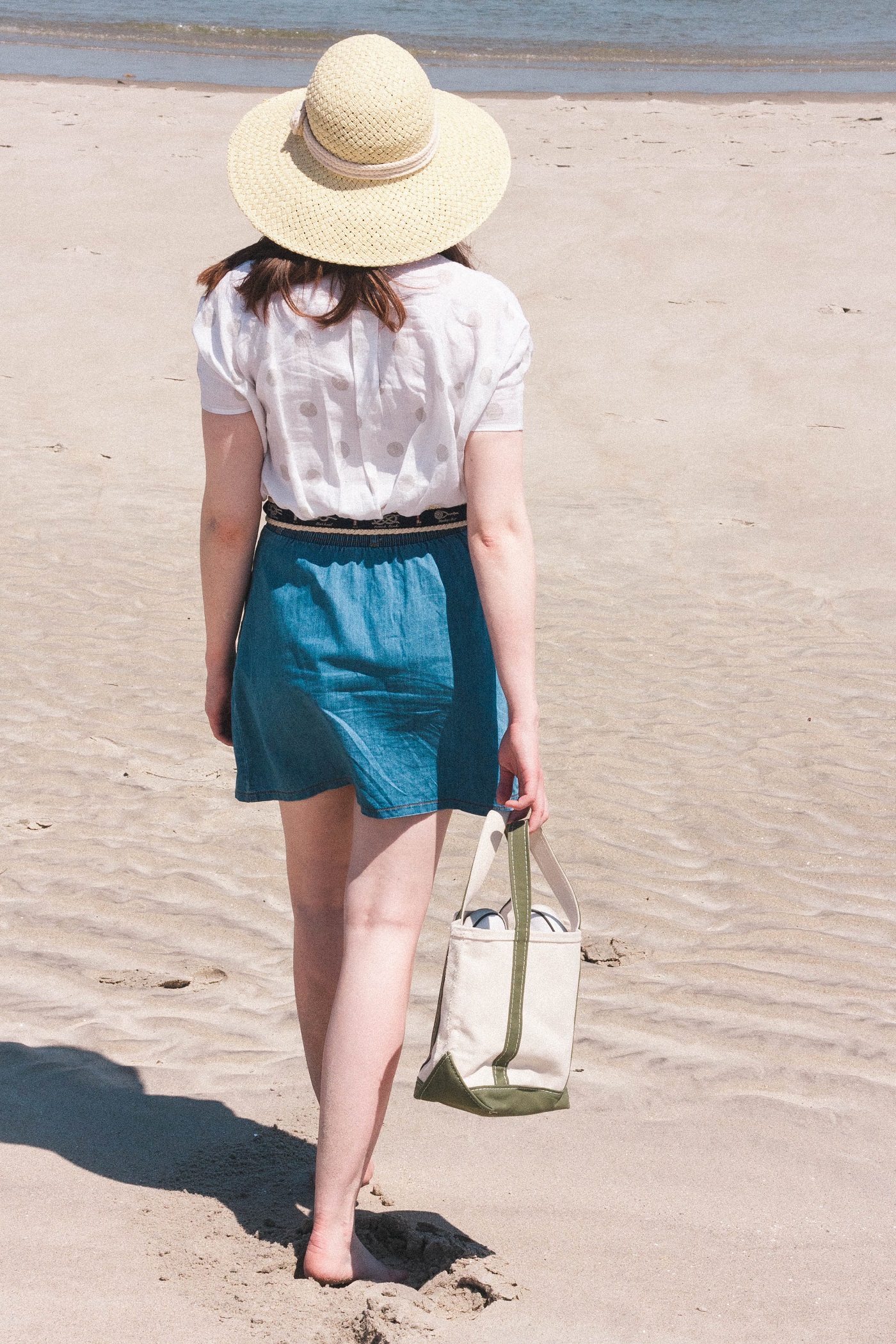 SMALL
I adore the small boat and totes, they make the perfect handbag.  When I use mine it generally holds my wallet, keys, sunglasses, phone, makeup bag, and even a book and water bottle.  I love the fact that they aren't the classic tote size, which makes them kind of pudge and cute.
MEDIUM
The medium has the classic tote dimensions, and is ideal for every day.  If you are an on-the-go sort of person that needs a reliable tote bag, this is my recommendation.  I bought this canvas and green one with leather handles in a few years back, and it is my favorite boat and tote to date!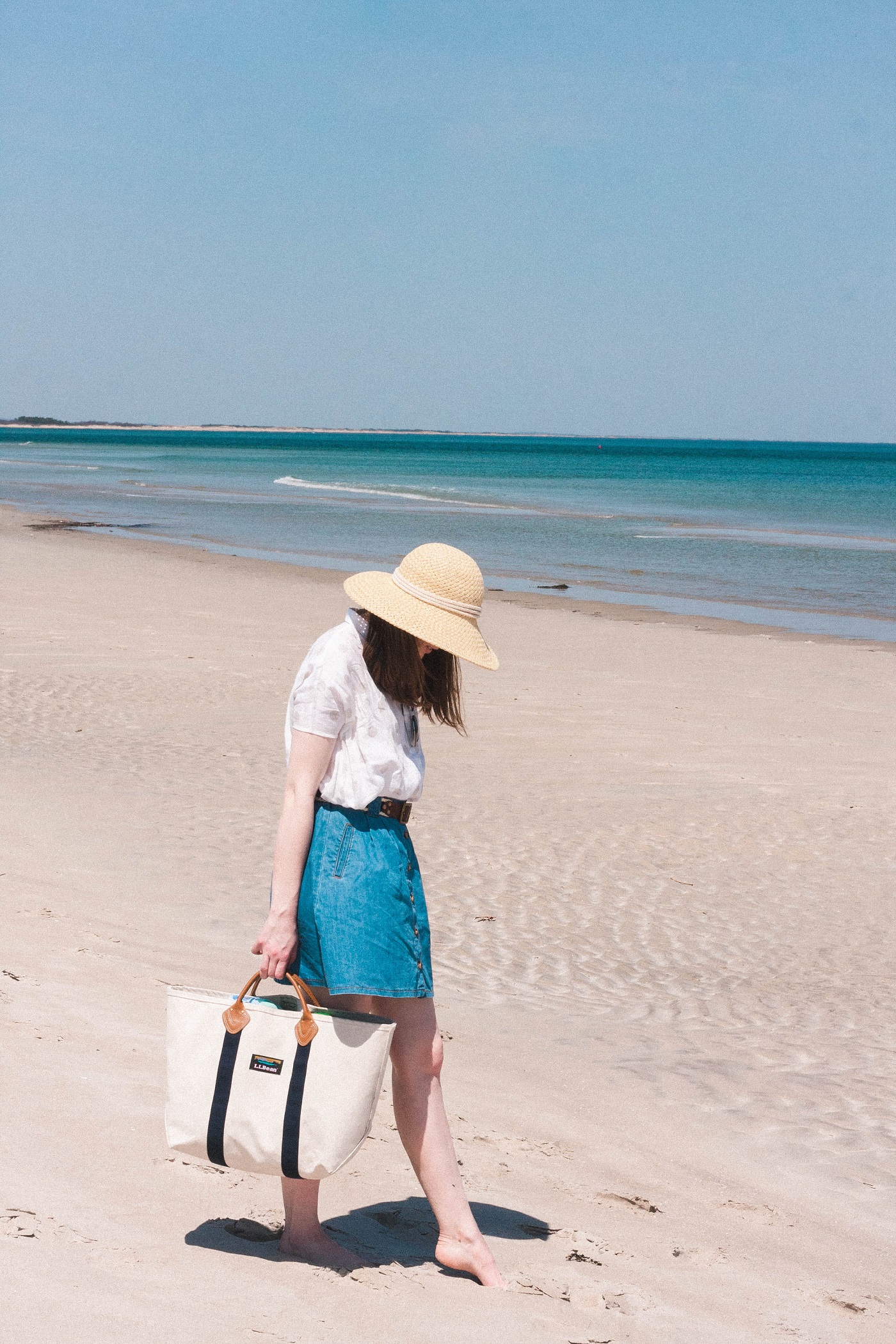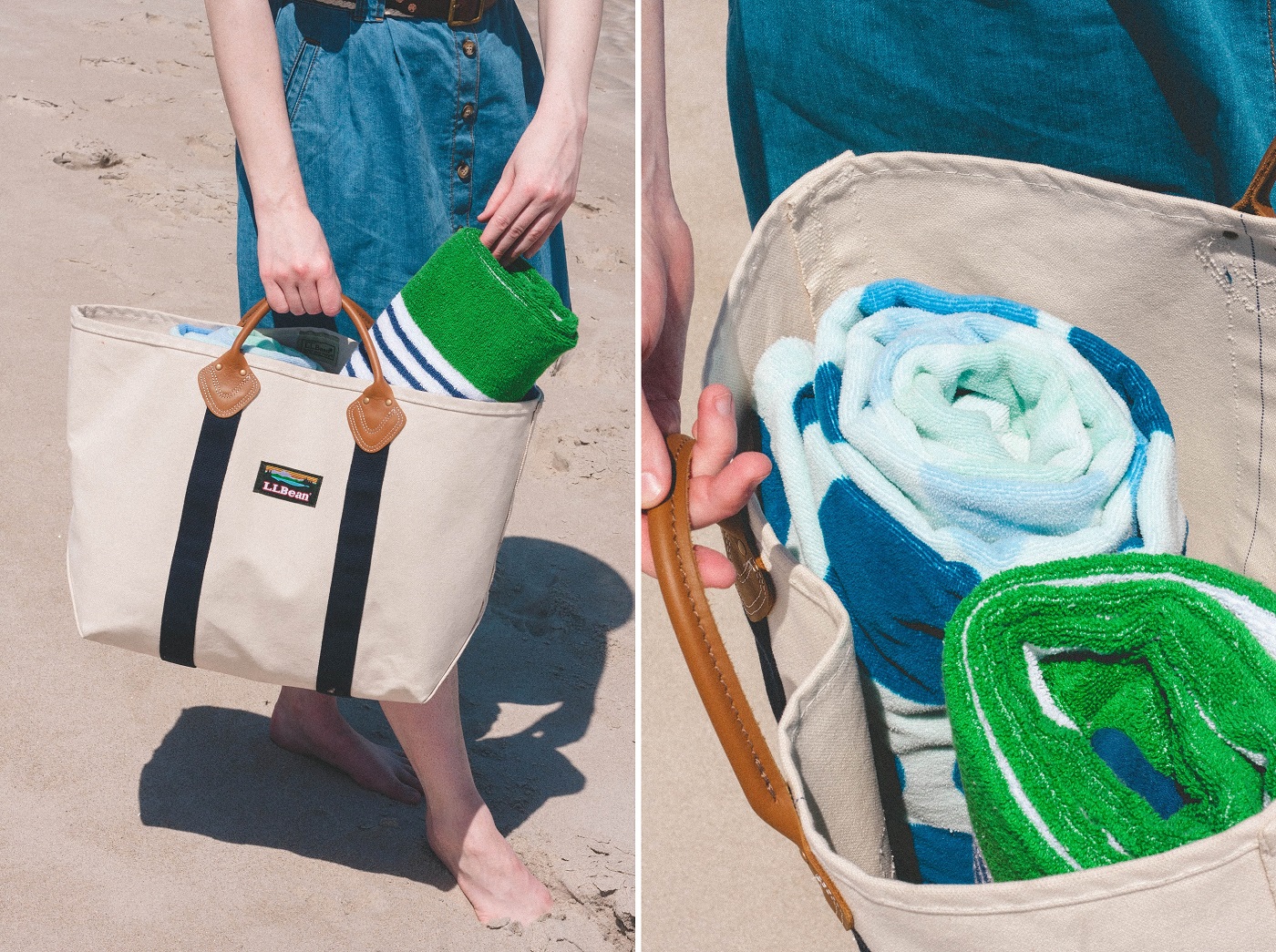 LARGE
Another winner for me is the large.  It gets used just as much as the medium, if not more, for an everyday purse.  It also doubles as a great overnight back.  It can easily hold a change of clothes, pajamas, and a small toiletries bag, no problem.  It's not unusual to find me using totes as my luggage for road trips…I love them!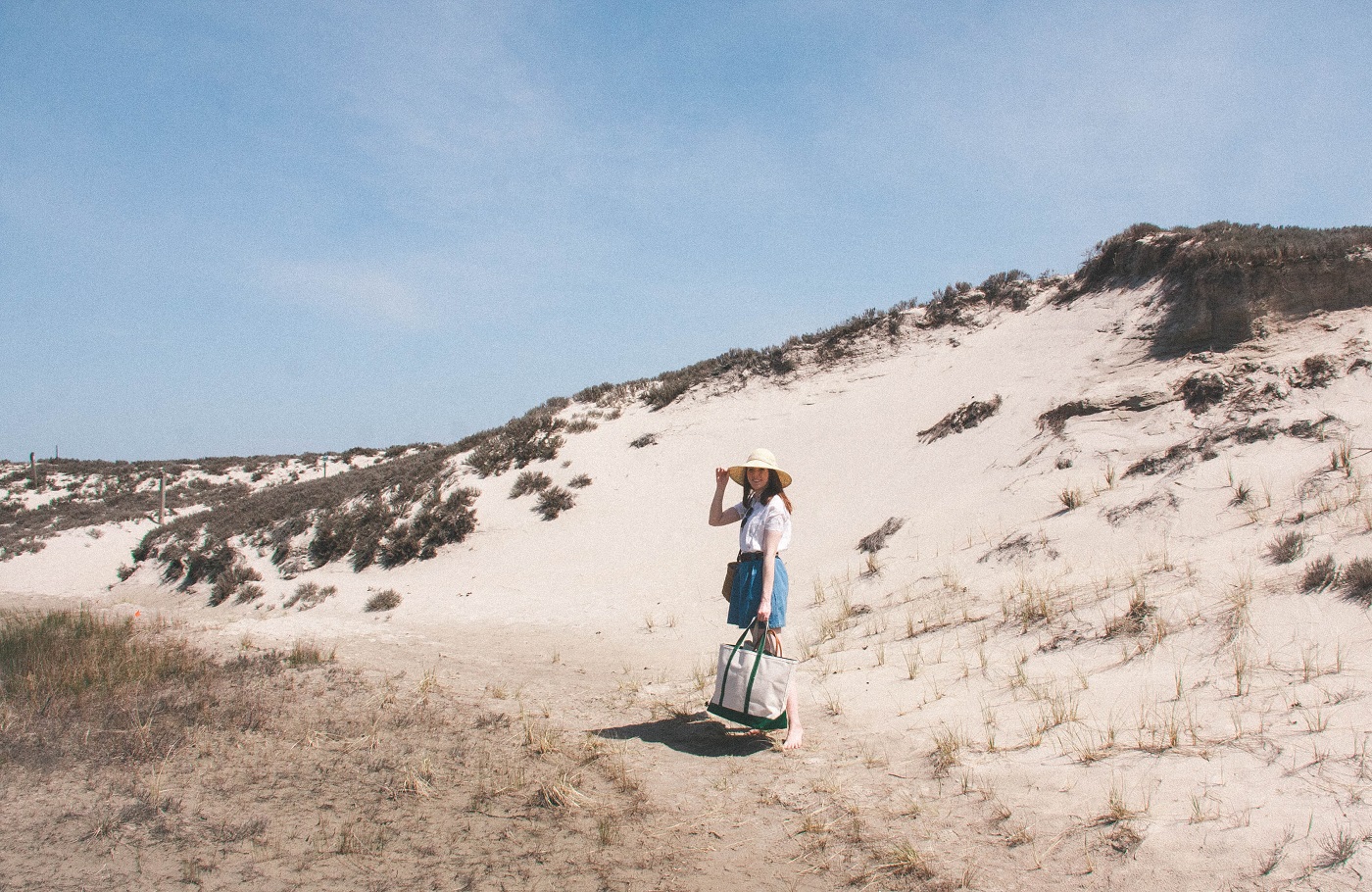 EXTRA-LARGE
Last, but not least, is the XL.  I don't usually find totes as big as the L.L. Bean XL, which makes it perfect for certain tasks.  It's a great beach bag for a day in the sand with the family.  It can hold all the towels and changes of clothes…and if you get a zip-top, it will keep everything clean and out of the sand for you.  It's also a great weekender bag for a road trip.  Even though it will fit the size requirements for plane travel, I don't think I would take it on a plane as it would be a bit cumbersome for a carry-on, and not structured enough to protect your belonging if you checked it…a zip-top medium or large could make good carry ons…but maybe reserve the XL for your next road-trip.  That's what I use it for!  It even has rooms to bring a couple board games up to the cabin!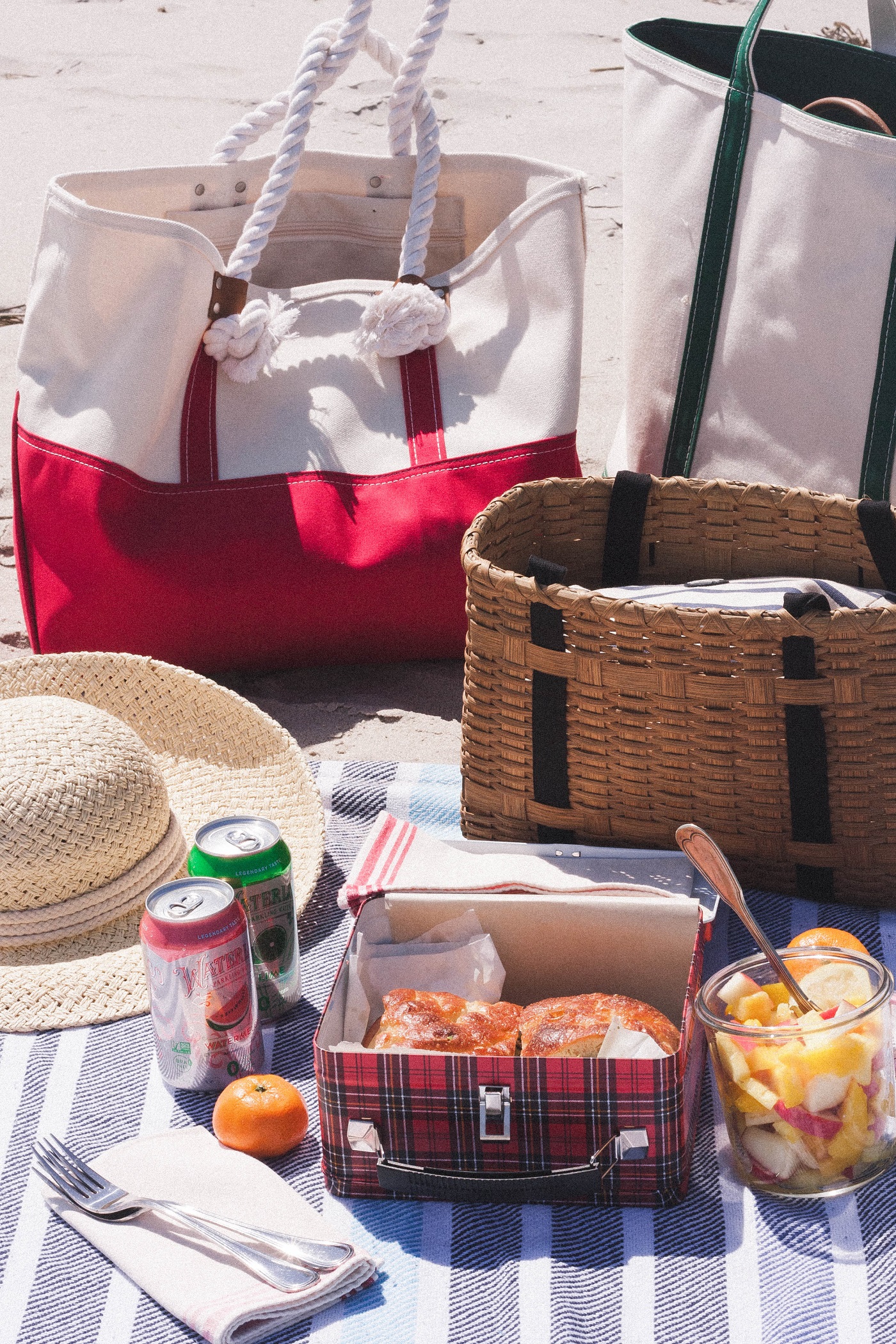 CARE
As we know, the beautiful, light canvas of your well-loved boat and tote can, and will get dirty eventually.  Spot cleaning is the suggested method by L.L. Bean.  You want to mix a little bit of liquid laundry soap into water.  Dip a clean, light colored sponge into the water, ring out, and scrub gently away at the dirty area, repeating until clean.  Then rinse your sponge with water and go over the cleaned area with the clean wet sponge to clear away all the leftover soap.  Let it air dry completely before using again.  Easy as that!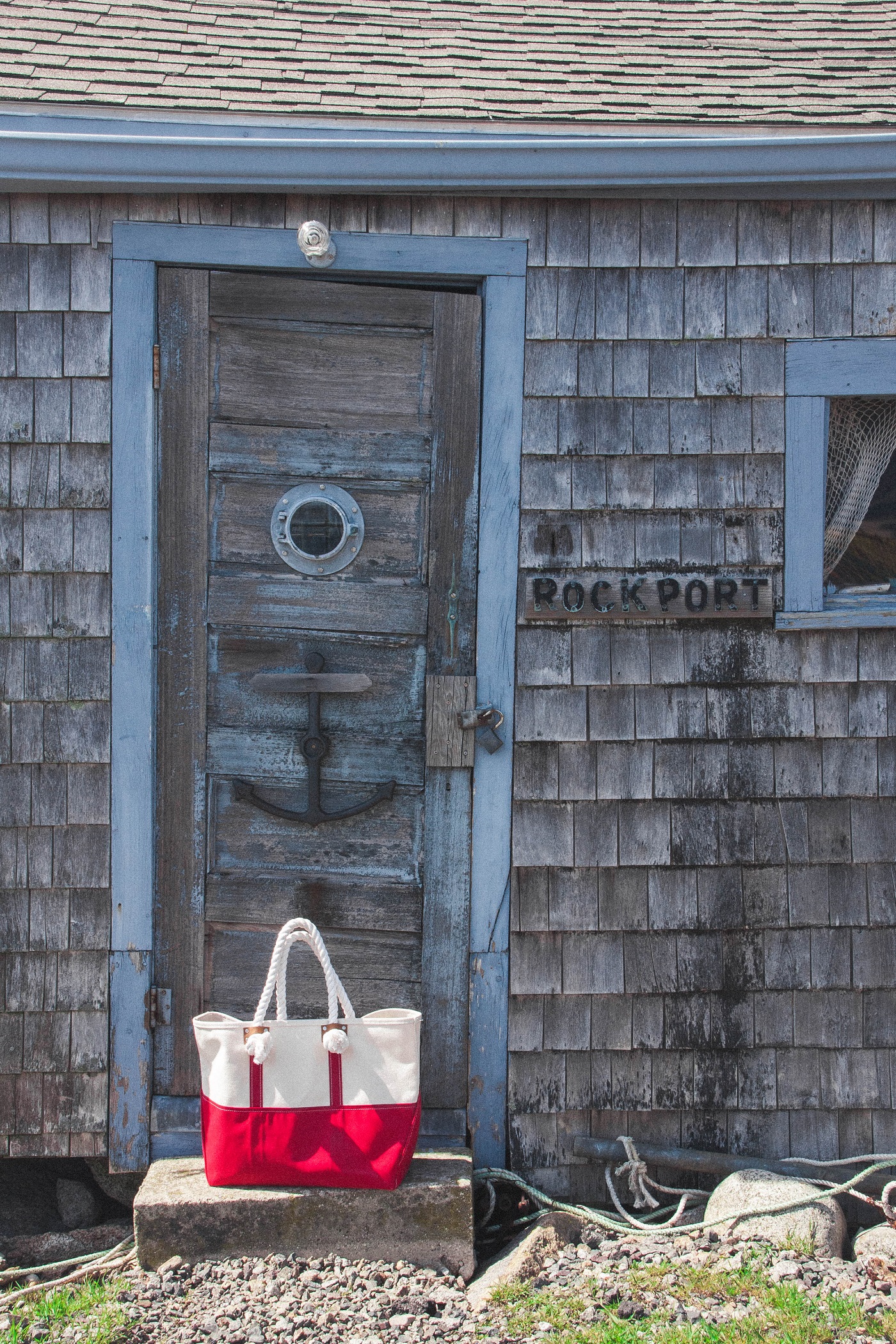 L.L. Bean has some great totes right now, including an adorable rope handle one from their signature line, and a rubber one for use in the rain.  Check some of my favorites out below!