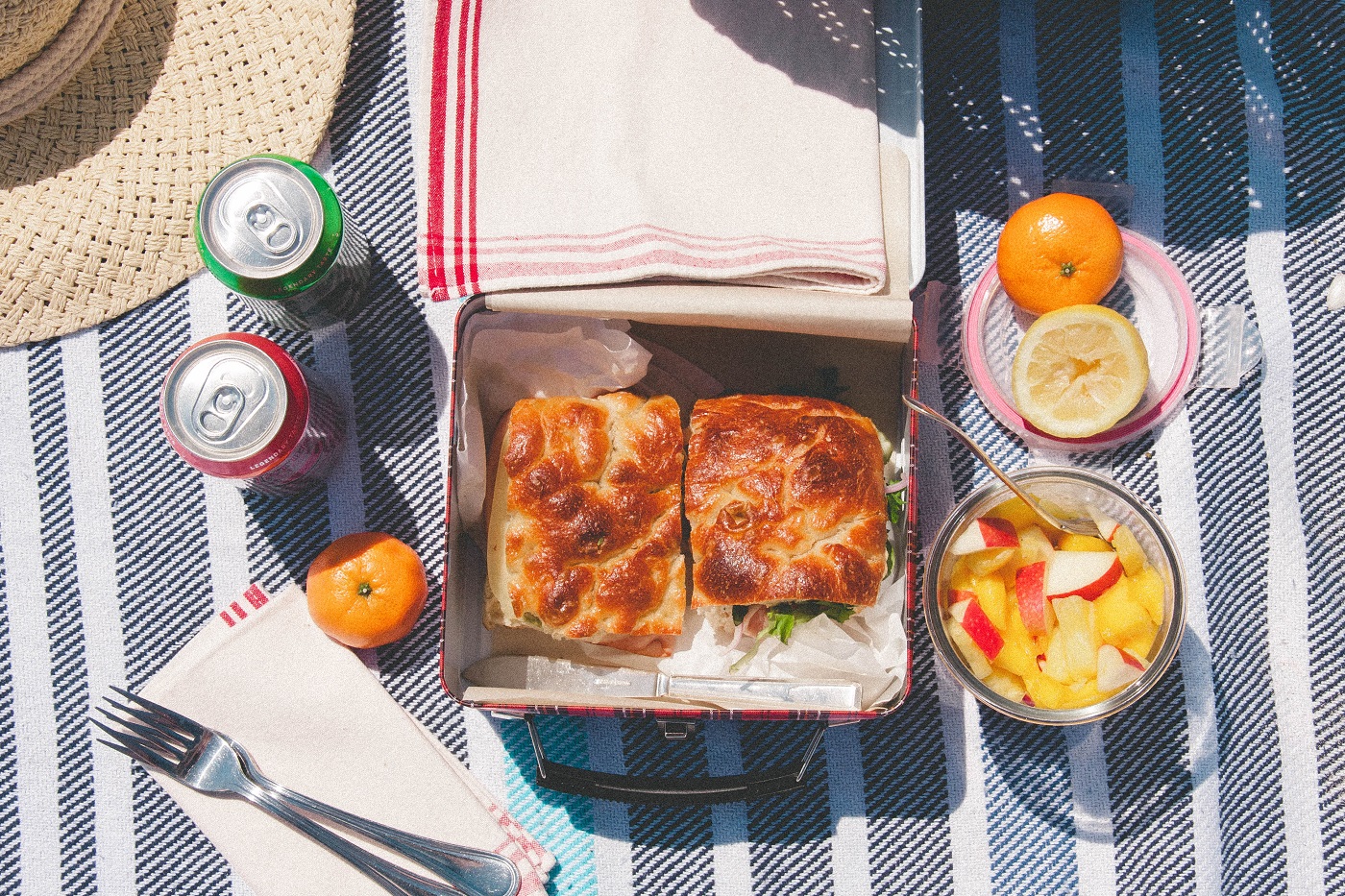 There are many different kinds of picnics out there.  Growing up in California, we would go to the park with homemade sandwiches and juice boxes, or grab a happy meal, or grill up some hot dogs.  I think in America one usually thinks of a picnic needing a large cooler being hauled to and from the picnic grounds, and there would need to be a grill and picnic table handy.
My personal preference is to leave all that behind and just bring a picnic basket, tote, and blanket.  A nice looking picnic does not mean it needs to be over-complicated.  I recently visited Crane Beach on a warm spring day, and while my intention was to use the beach as a location for my boat and tote guide, I decided a picnic would be a nice touch before the shoot.
Now, shooting blog posts can be long and complicated, and this one was no exception.  I decided that I wanted to hike the trails to the lower part of the beach…which was nice because we got away from the crowds, but could also be considered a mistake since we were weighed down with totes, beach towels, and blankets.  45 minuted later, we finally made it to the beach…all worn out and ready for food and water.  After a tiring hike up and down sandy hills with arms full, I was happy that we had decided to keep the picnic rather simple.
Simple, yet pretty…that was the plan.  The night before I cut up a mango, pineapple, and an apple to make up a fruit salad and kept that cool in the fridge.  The next morning all we had to do was pack up the fruit, napkins, silverware, and a couple clementines.  We did bring a small cooler just to keep everything cool in the car for the long drive, but the plan was transferring everything to a basket for the hike.  On the way to the beach we stopped at Whole Foods and got a couple made-to-order sandwiches and flavored waters.  Super simple, not overly complicated, and in the end it only took be about 10 minutes of prep time for the whole picnic.  (Just remember to bring a Ziploc in case there is no trash can handy.)
Here are a few of my favorite picnic basket and picnic basket alternatives that are out there: