Welcome back to the travel series!  I'm taking you back to my England trip once again for a stop in the Cotswolds.
Just a little note, in case you are a new reader:  I traveled to England and France back in April 2017, and after I came back I gave my blog a complete overhaul, and by the time I was back to writing, late summer/early fall seemed like the wrong season to be posting a bunch of spring in England posts…so I have been slowly rolling out the trip photos over the course of a year, and I knew I wanted to end up with the last leg of the trip being shown here on the blog this spring, as southern England was full of flowers and little lambs!
While this post is called "The Cotswolds in a Day", and we did indeed do it in a day… the truth of the matter is that I would not recommend trying to see the Cotswolds in just one day.  We decided, when planning the trip, that we wanted to spend more time in Scotland and the Yorkshire Dales, which gave us very little time at the end of it all.  However, I will say that we did pretty well with the time we were given, but we know 100% that we need to go back and spend a week in that part of the country, it was just that magical!
Here is how the day was broken down:
BREAKFAST
We stayed at a small cottage in Oddington.  There were a couple reasons for picking this location to stay in.  The first was that it is just outside Stow-on-the-Wold, which we knew we wanted to see.  And the second was that it is around the corner from Daylesford Farm.  Daylesford is a farm, restaurant, grocery store, cafe, bakery, and shop all in one!  It is absolutely gorgeous, and the perfect blend of old English country and modern.
For breakfast, I ordered a croissant with butter and jam, hot chocolate, and an orange juice.  Let me just tell you…I dream about that orange juice at night.  I don't know how they do it, but it's the best orange juice in the world, I guarantee it.  I apologize for the fact that I don't have a photo of my amazing breakfast…I know I took one, but after going through my folders it seems I may have deleted it by accident…*sob*.  But take my word for it…it was amazing!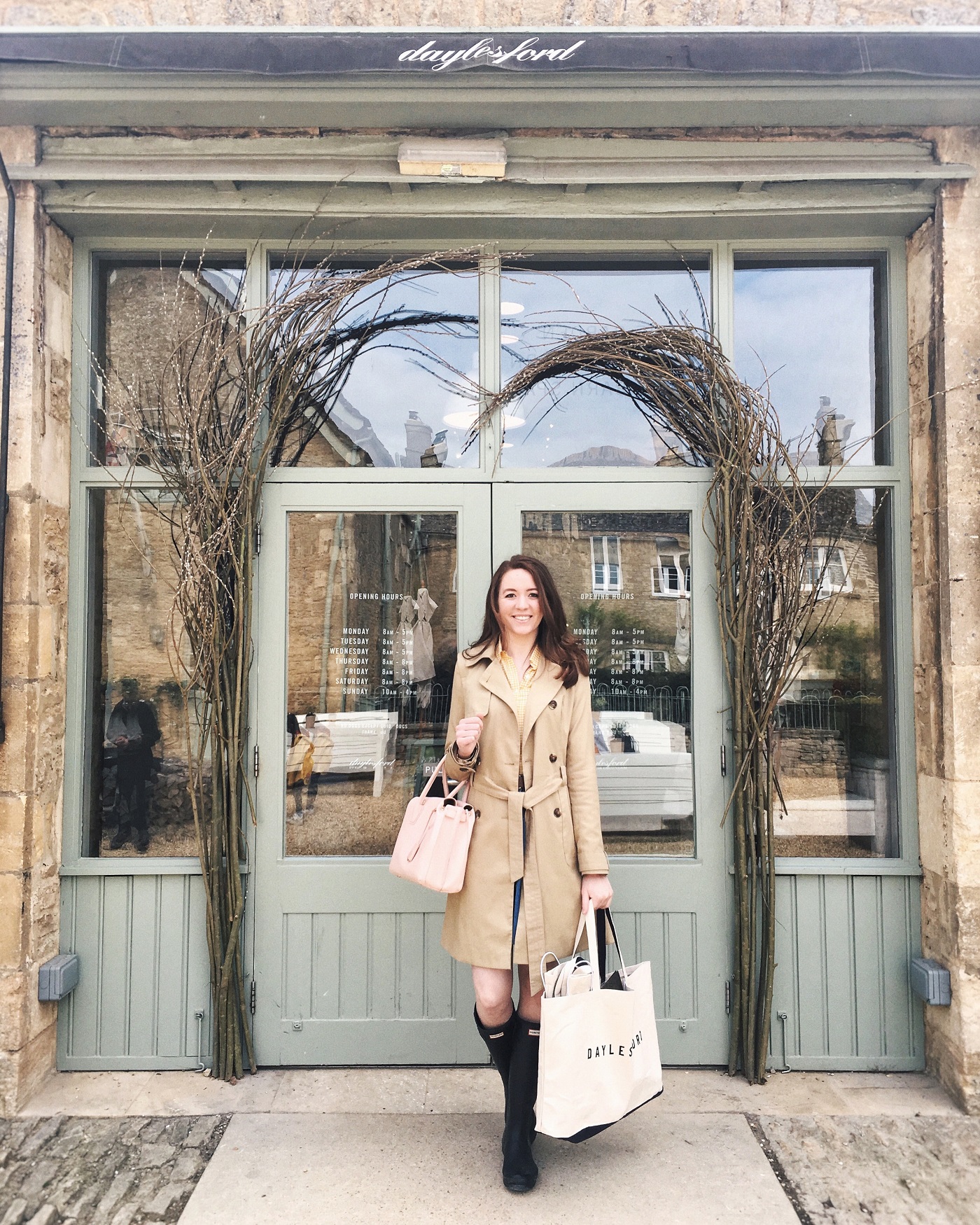 STOW-ON-THE-WOLD
I absolutely adored this town!  We got there pretty early in the morning, so we beat most of the crowds, and it was nice to walk around and pop in the shops without feeling like you were crammed in with all the other tourists.  If you visit, be sure to take Church Street off of Market Square and stop by St. Edward's Church.  There are two trees that flank the doors around the back that look straight out of Middle Earth!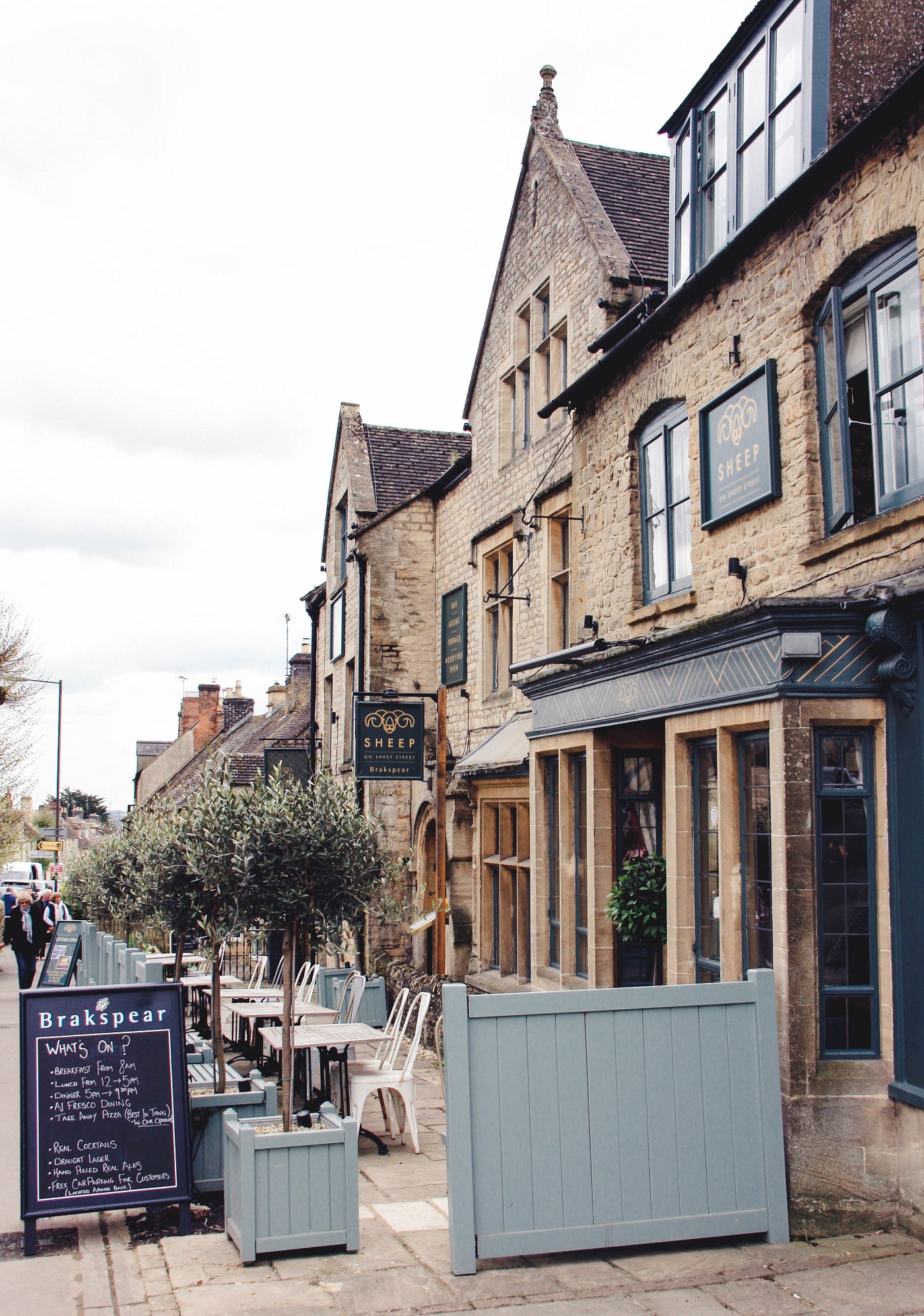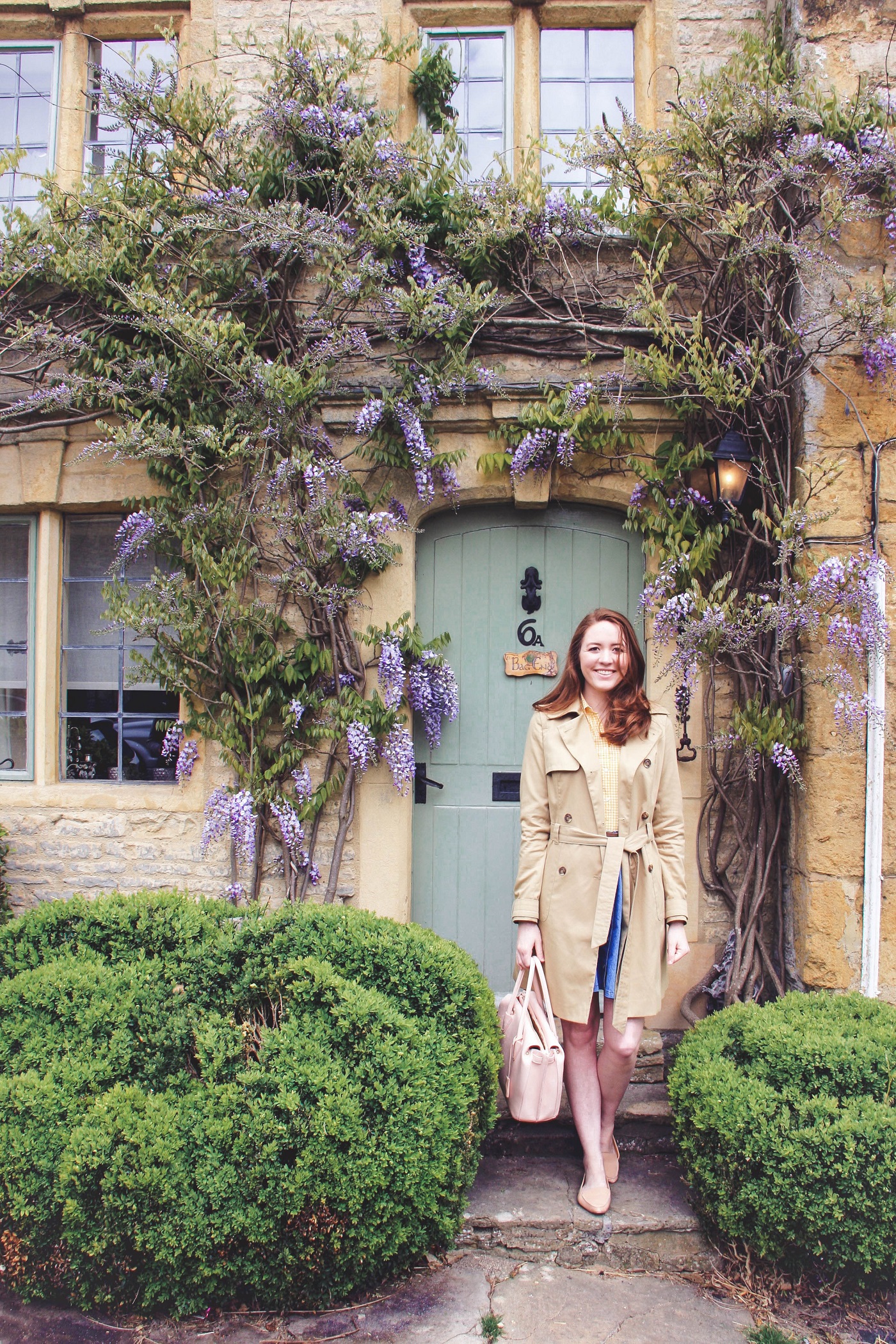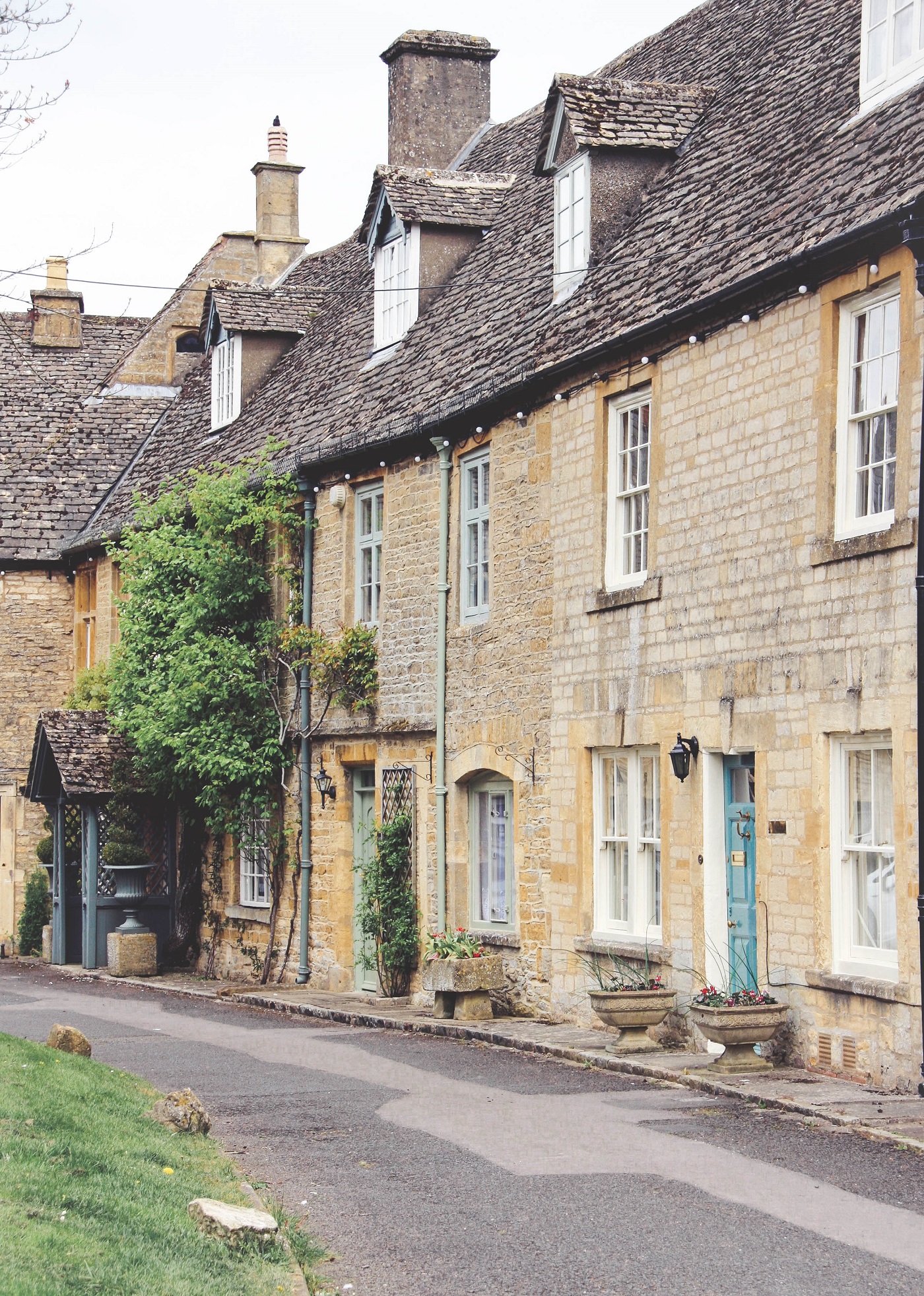 LUNCH
We hopped back into the car and drove to the Falkland Arms in Great Tew.  Even though it is technically just outside the Cotswolds, I wholeheartedly recommend this place for a stout lunch and a delicious sticky toffee pudding dessert…plus the decor is spot on!
WALK TO LOWER SLAUGHTER
We had been told by friends of a delightful walk from Upper Slaughter to Lower Slaughter that is part of the longer 14 mile Warden's Way trail that stretches from Winchcombe to Bourton-on-the-Water.  We were in need of a peaceful country walk, and so ditched the car in Upper Slaughter and strolled down past the sheep fields, and by the river (just under a mile), to Lower Slaughter.  If you are looking for a beautiful village in the Cotswolds that is less crowded than Bourton-on-the-Water or Stow-on-the-Wold, then I recommend trying the Slaughters.  I felt so relaxed there…and while there is not much in the way of shops or cafes, the picturesque scenery is the reason to go.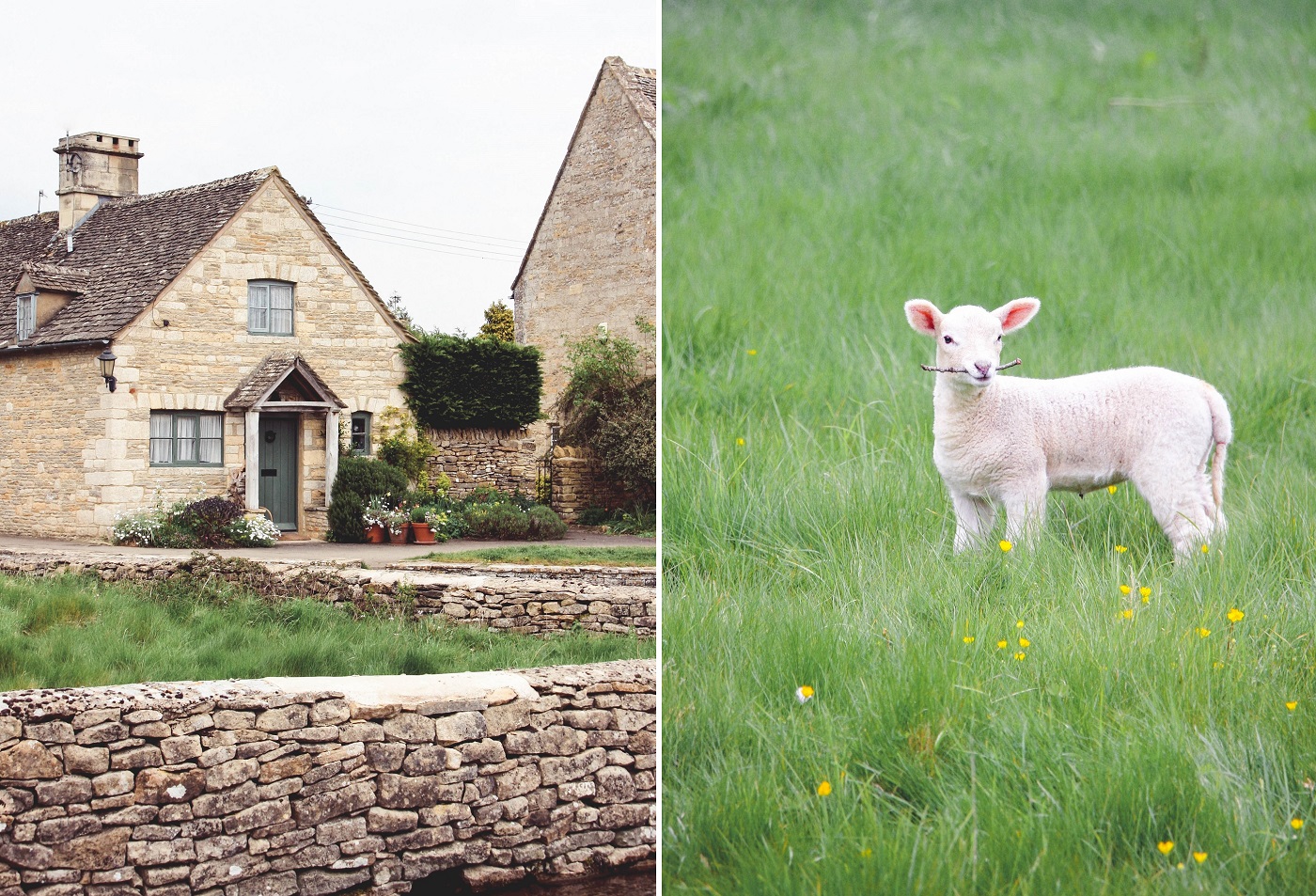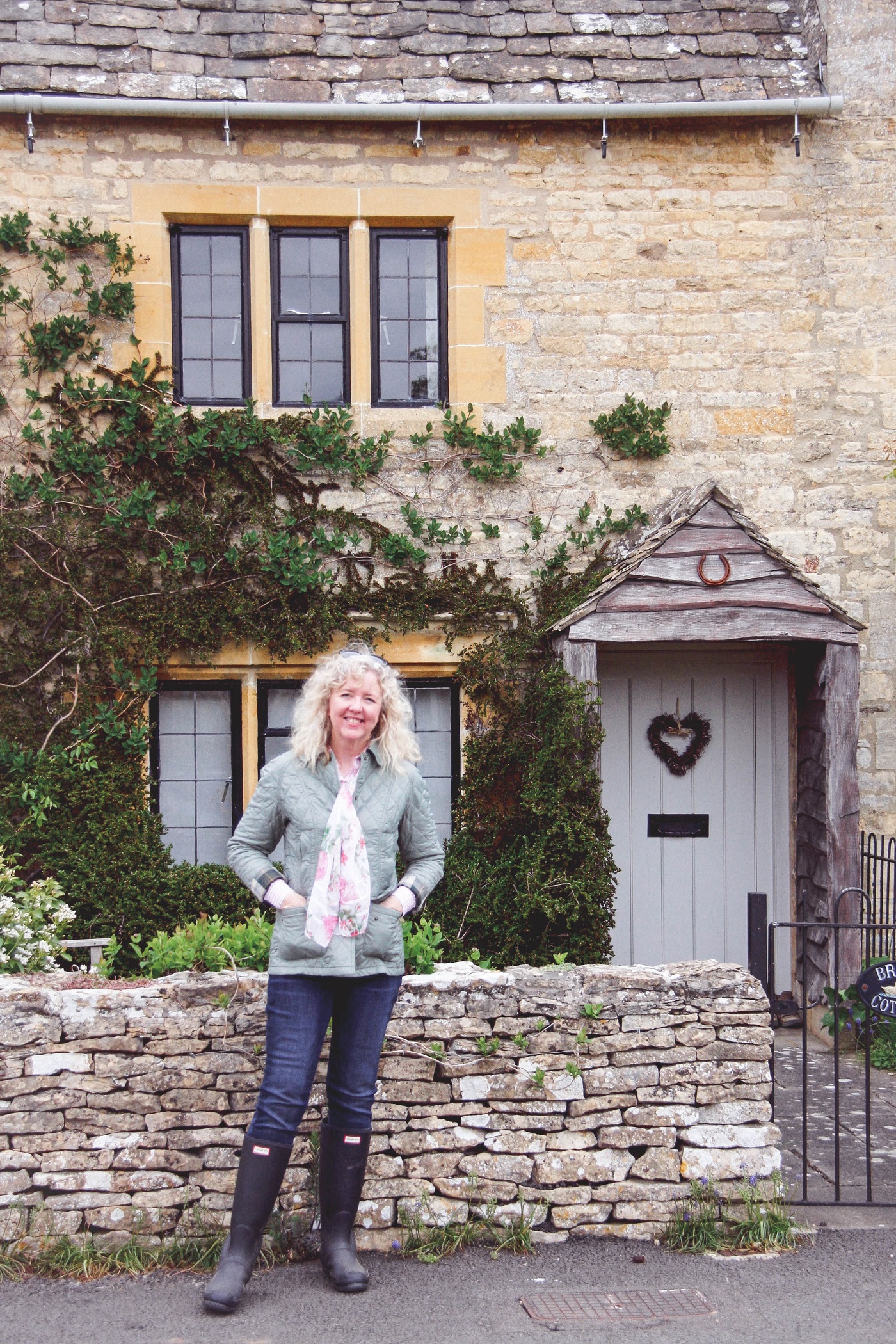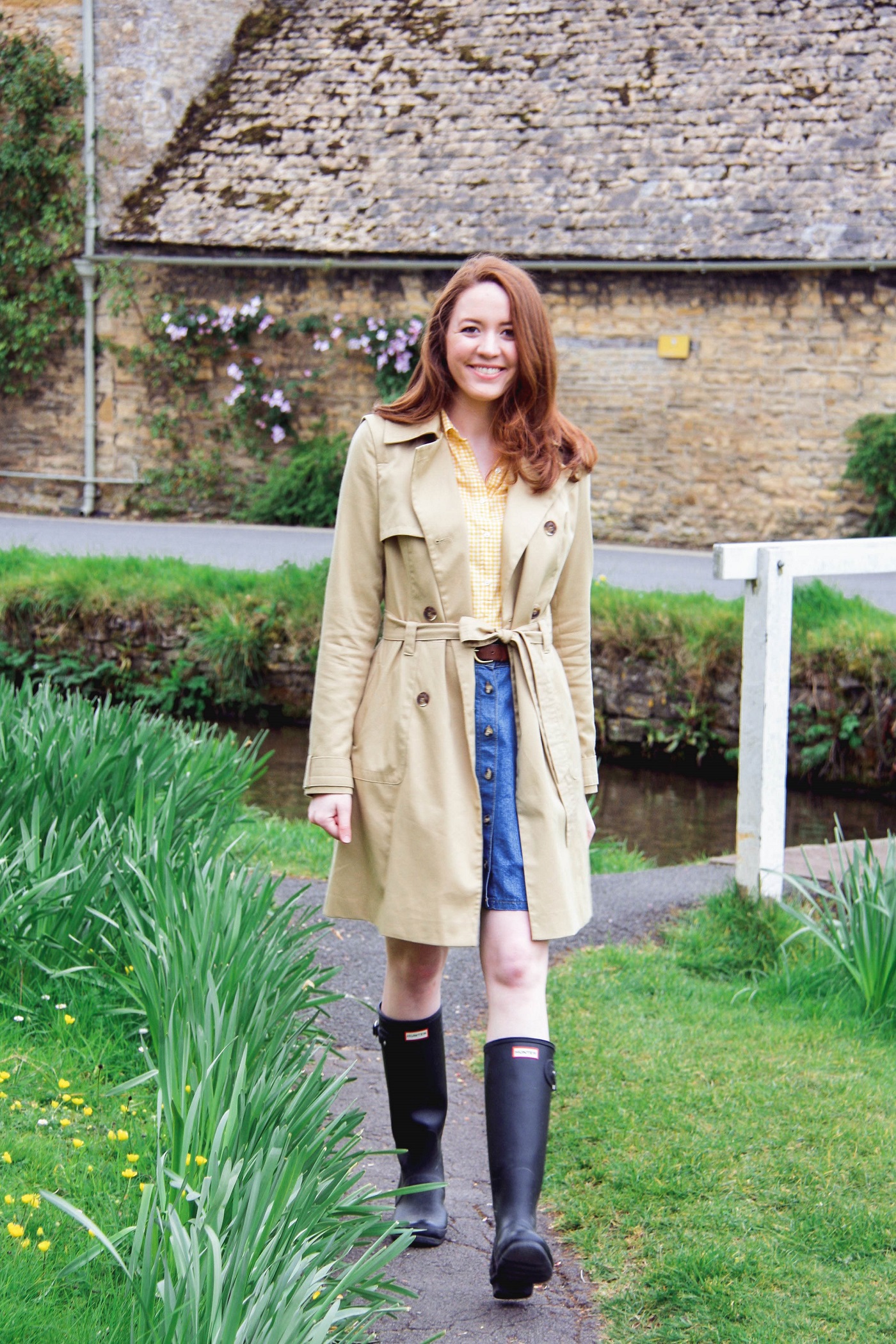 After the Slaughters, we had a quick spot of tea at Bourton-on-the-Water,  and then we headed back to the cottage to change for a delicious dinner at Buckland Manor.  It was quite a wonderful day, and I cannot wait to go back!