Visiting an orchard…America's greatest fall tradition…  My favorite orchard that I have been to thus far in New England is Scott Farm Orchard in Dummerston, Vermont.  It is so beautiful with it's many barns, quiet little stream, stone walls, and apple trees.  It is quite peaceful and quiet each time I have been, with only a few folk coming in and out of the store with their arms full of apples and cider.
The whole place feels very clean and well manicured, but in a completely natural way.  It is a tidy farm with barns and out-buildings peppering the hillside, it takes all my control not to want to peek inside each and every one!  It is also an organic farm, with so many different varieties of heirloom apples, it's hard to pick and choose which you want to bring home with you!  The many varieties is also the secret to their cider, which is the best I've had in New England, hands down!  They just use a whole mess of different types of apples to make it, and the taste is so pure, and complex, you can't even imagine going back to the hot cider from Starbucks, no sir!
If you are ever in Vermont in the fall, I can't recommend a detour to Scott Farm enough.  Grab a some apples, cider, a doughnut, and a few pictures, and you are all set!
–  Outfit Details  –
Cardigan:  J. Crew  /  Jeans: J. Crew (old, similar here)  /  Turtleneck: J. Crew
Scarf:  (Bought in Scotland, similar here)  /  Boots: Hunter
Olive is most definitely big this season, and I fell in love with this oversize cardigan from J. Crew the minute I saw the color.  I paired it with my lambswool scarf, which I purchased for about $10 in Scotland last spring.  All the wool products in Scotland were so cheap, I couldn't believe it!  The bonus is that is smells like a sheep…it really does!…just like a sheep field, I love it!  I thought the scent would go away over time, but to my delight it is still as strong as ever! I found a couple scarves here and here that are similar.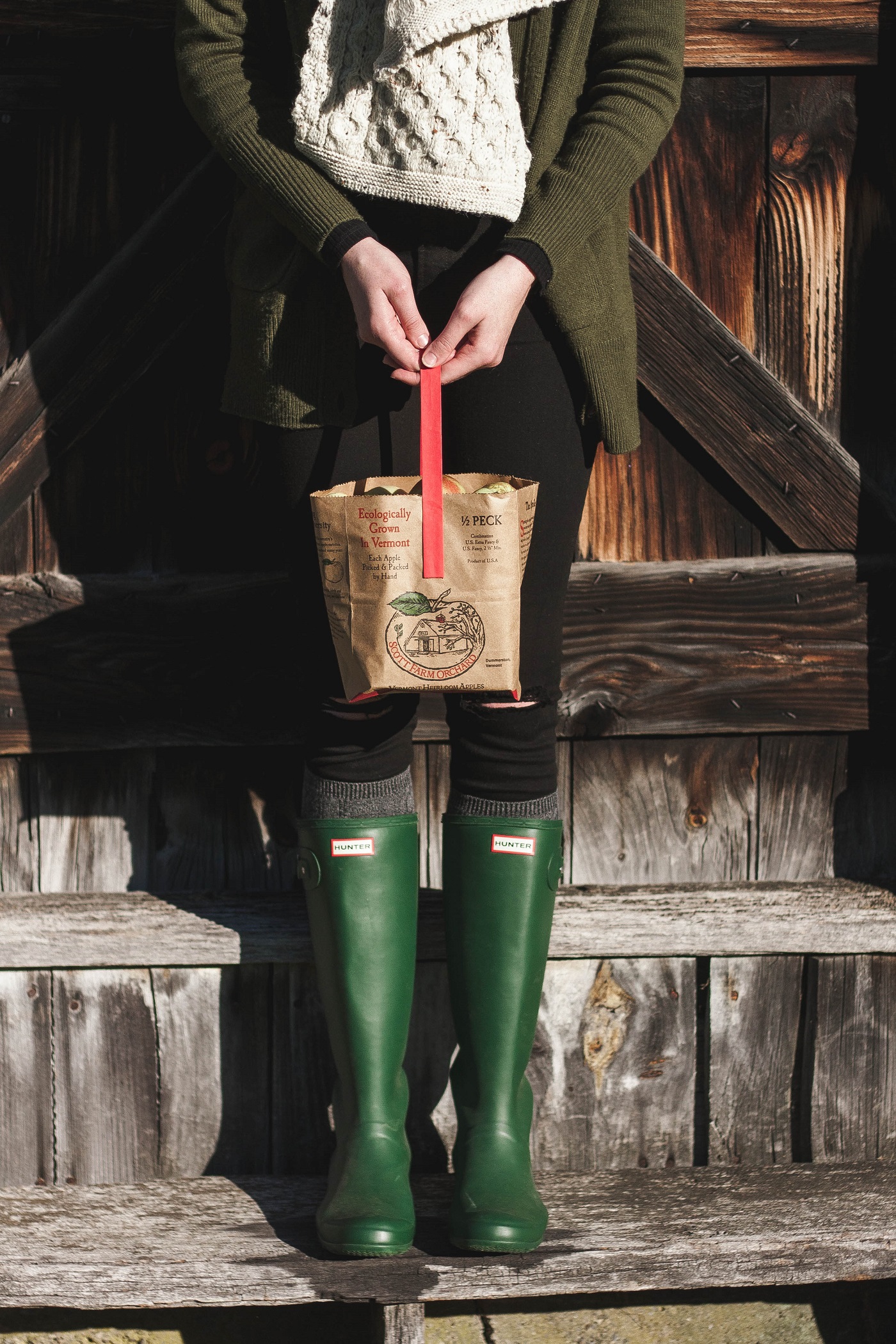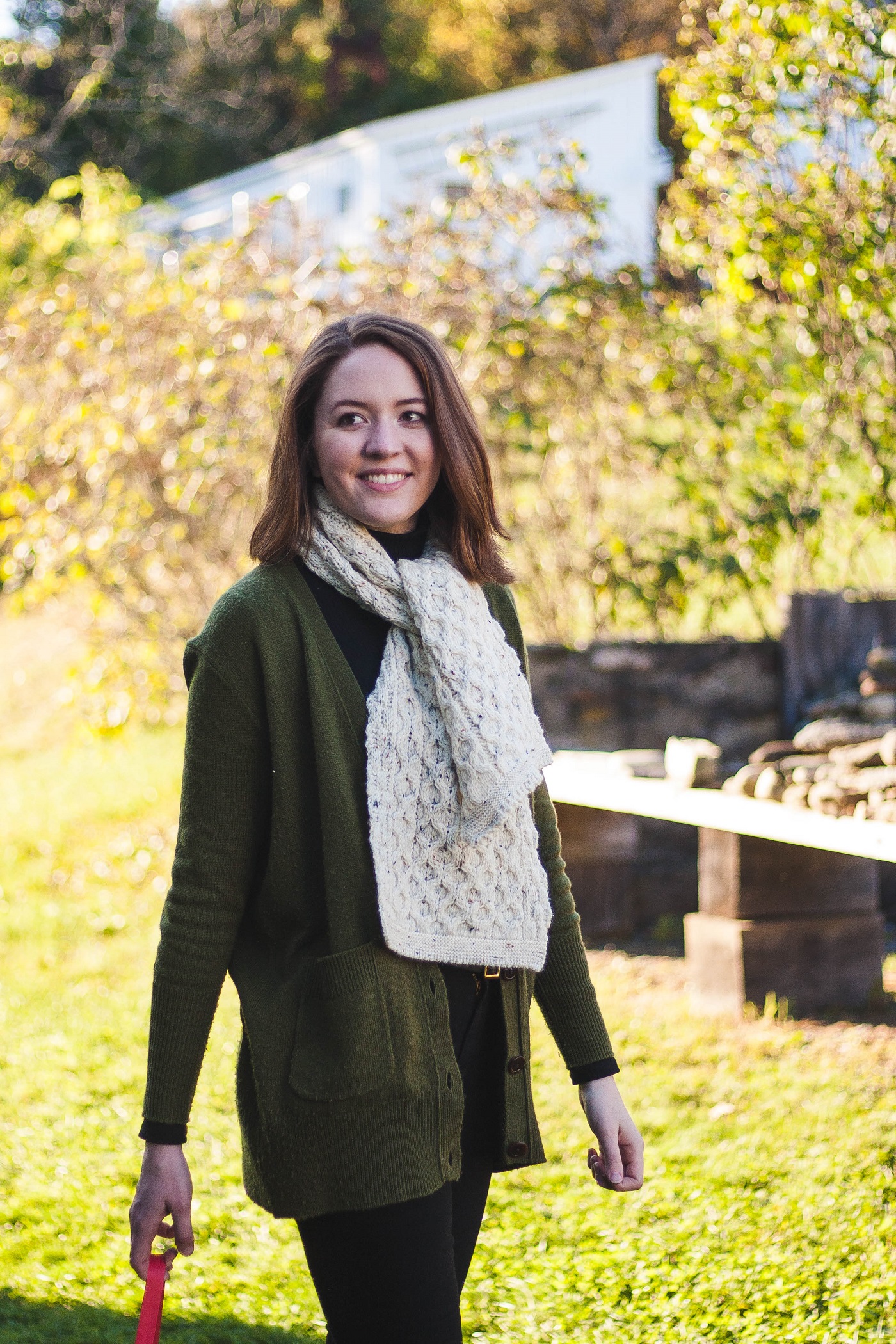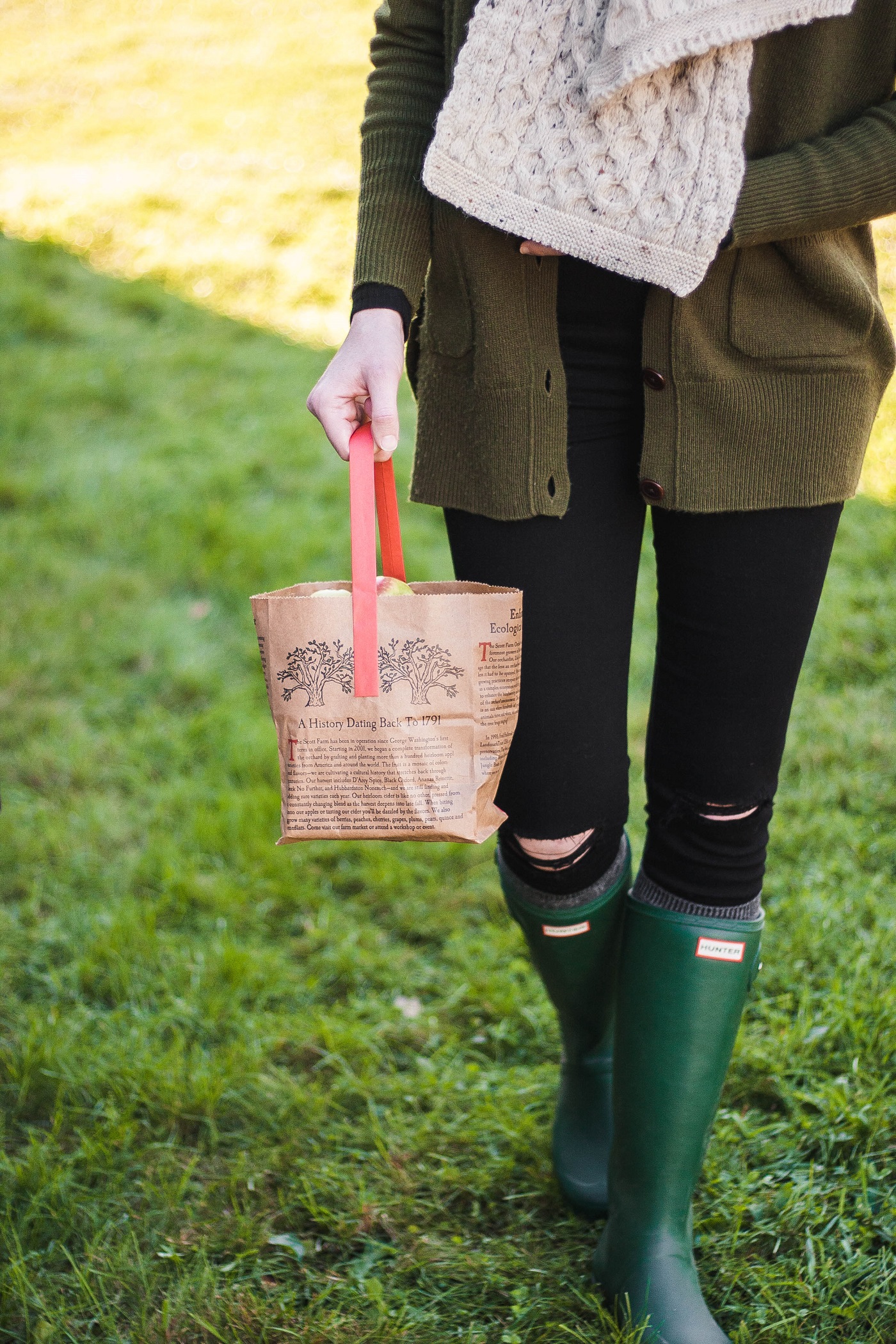 –  Outfit Details  –
Cardigan:  J. Crew  /  Jeans: J. Crew (old, similar here)  /  Turtleneck: J. Crew
Scarf:  (Bought in Scotland, similar here)  /  Boots: Hunter