I live in the backwoods of New Hampshire…30 minutes from a grocery store, Starbucks, or Target.  There are no sirens, no traffic noise…all that can be heard from our deck is the sound of birds, wind in the trees, and the stream in the woods behind our house.  It is peaceful place to live, and I think it has rubbed off on me, as I find that more and more I want to vacation in places even more remote!
I have visited a small camp in the Adirondacks without cell coverage, took a sailboat to the most remote parts of Lake Champlain, and discovered that the wilds of Glencoe is my favorite place on earth!   Increasingly, I find all my dream vacations are to more and more remote destinations.  I even told a friend recently that if I went to Switzerland, I wouldn't want to be in the cities, just the small towns in the Alps, and in the hills themselves.  Obviously, as soon as I said this I realized how stupid that sounded when you have places like Zurich and Geneva, but it did make me think of what my priorities are as a traveler.
That was rather a long-winded, and round-about way of introducing you to my most recent vacation location…a place where I always feel at home, at peace, and completely removed from the rest of the world.  Nantucket.
If you have never been to Nantucket, I wholeheartedly suggest you put it on your bucket list.  There is no where else in the world that is like it.
People compare it to Martha's Vineyard, but it is so different; so much more peaceful, and I think that has to do with the fact that the ferry ride to the island takes over two hours, so you truly get a feel for how far away from everything you are!  (BTW, there is a fast ferry that get's you there in an hour, but I LOVE being on the water, and I think the long ferry ride is one of my favorite aspects of visiting Nantucket.)
The island is under 50 square miles, and it will take you less than half an hour to drive the width of it.  Don't you just love that?  It's awesome to see people pick up their bicycles in the town of Nantucket, and cycle all the way over to 'Sconset in a morning.  Nantucket is the perfect island to rent bicycles and scooters for your whole stay.
I was excited about this trip, because I have never been to Nantucket in October.  I think I am converted.  I don't see a reason to go back in the summer ever again!  Haha, no…that just means that I loved the island at that time of year.  The weather was perfectly autumnal, the trees were turning, and there were no crowds whatsoever…I am in love!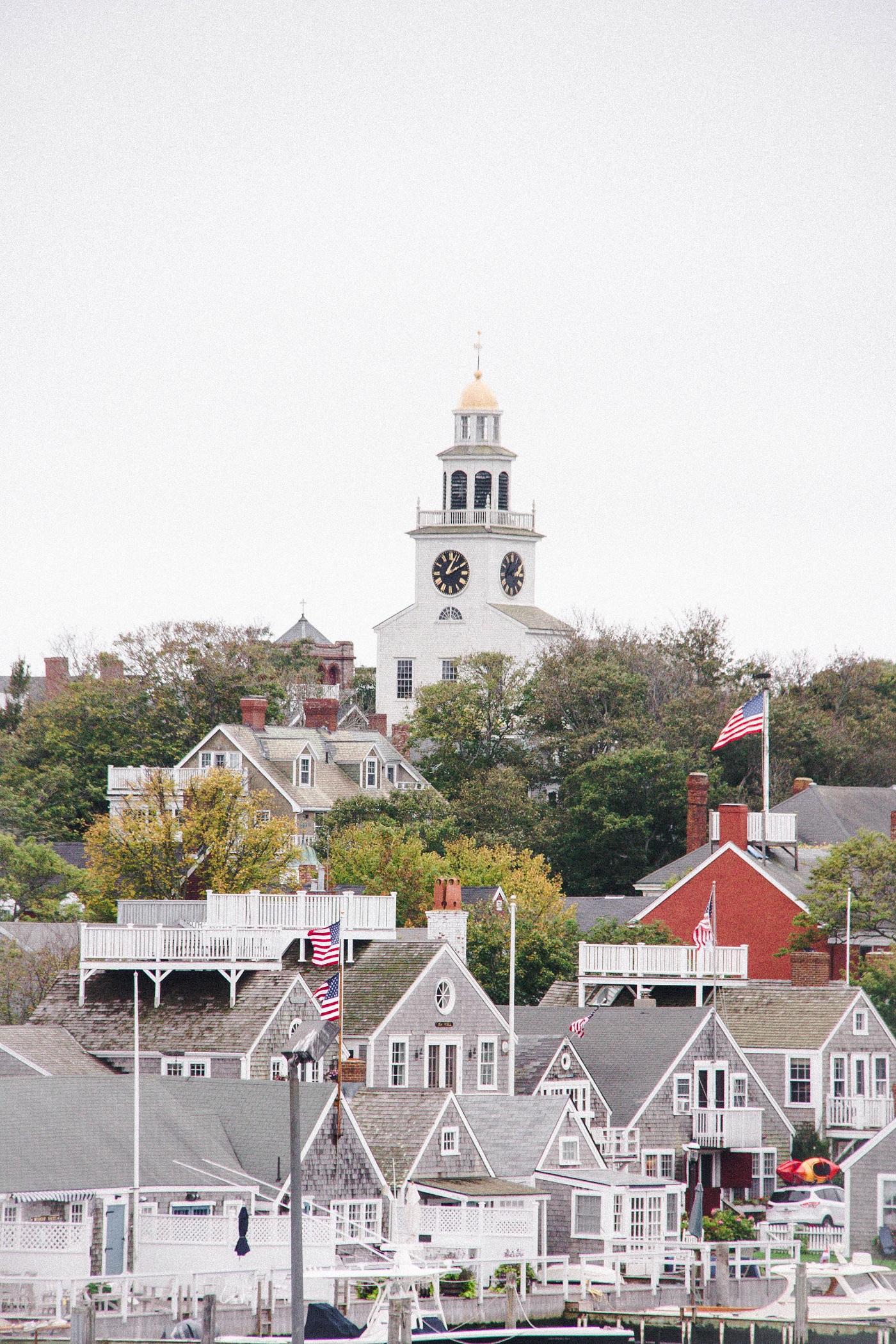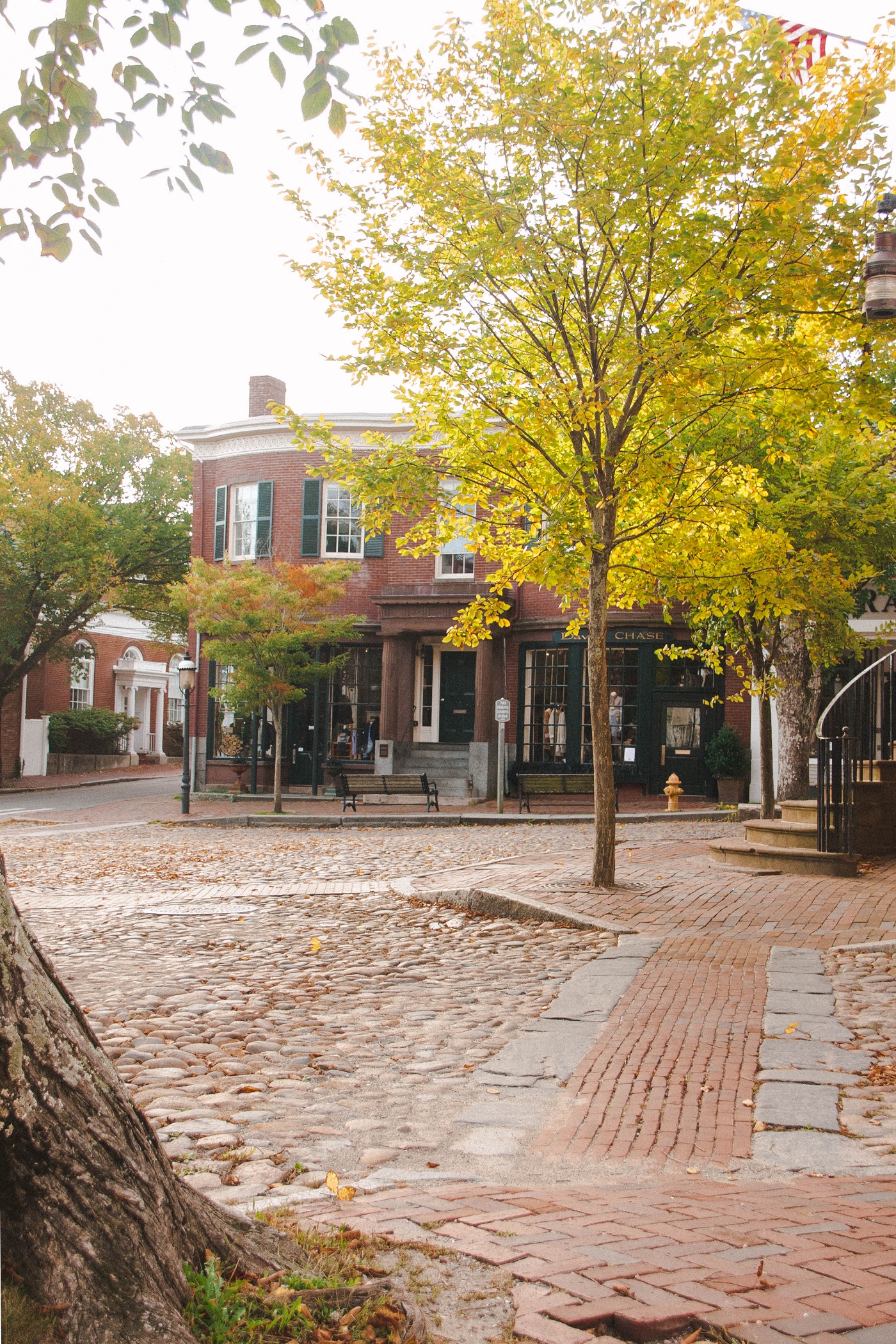 On this trip we spent three wonderful days at The Nantucket Hotel & Resort.  What an incredible experience!  When we got off the ferry, Omar, the hotel driver, picked us up, and he really set the tone for the entire trip.  He was the happiest person you could meet, he gave us restaurant tips, talked about his time on the island and why he loves it… he was great!
The Nantucket is an historic hotel, and they remind you of it as soon as you arrive and see the 1934 bus sitting in the drive, along with an adorable red 1945 fire truck that will take kids around town for rides!  Inside we were greeted with the warmest welcome from Jamie, the hotel manager, Sharon, the concierge, the staff, and Punkie the mechanical whale which is mounted behind the desk and will move his mouth and tail at the click of a button.  Everyone was so accommodating, friendly, and excited to tell us all about the hotel.  Sharon gave us a wonderful tour, showing us their event space for weddings, the two different pools, the gorgeous Breeze restaurant and bar, yoga room (with complimentary classes), and their gym which boast the #1 trainer on the island, and is also a fitness club for the locals!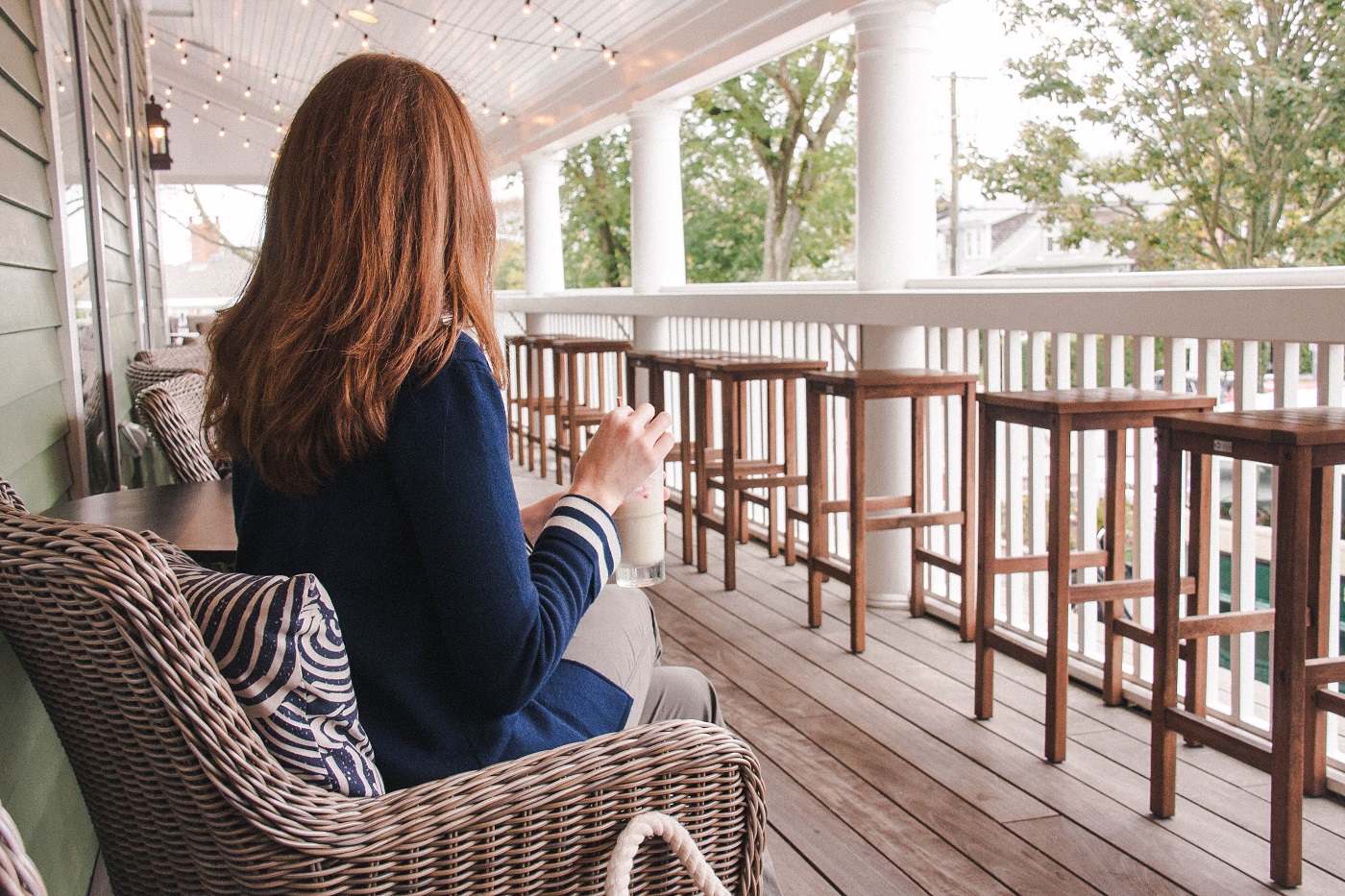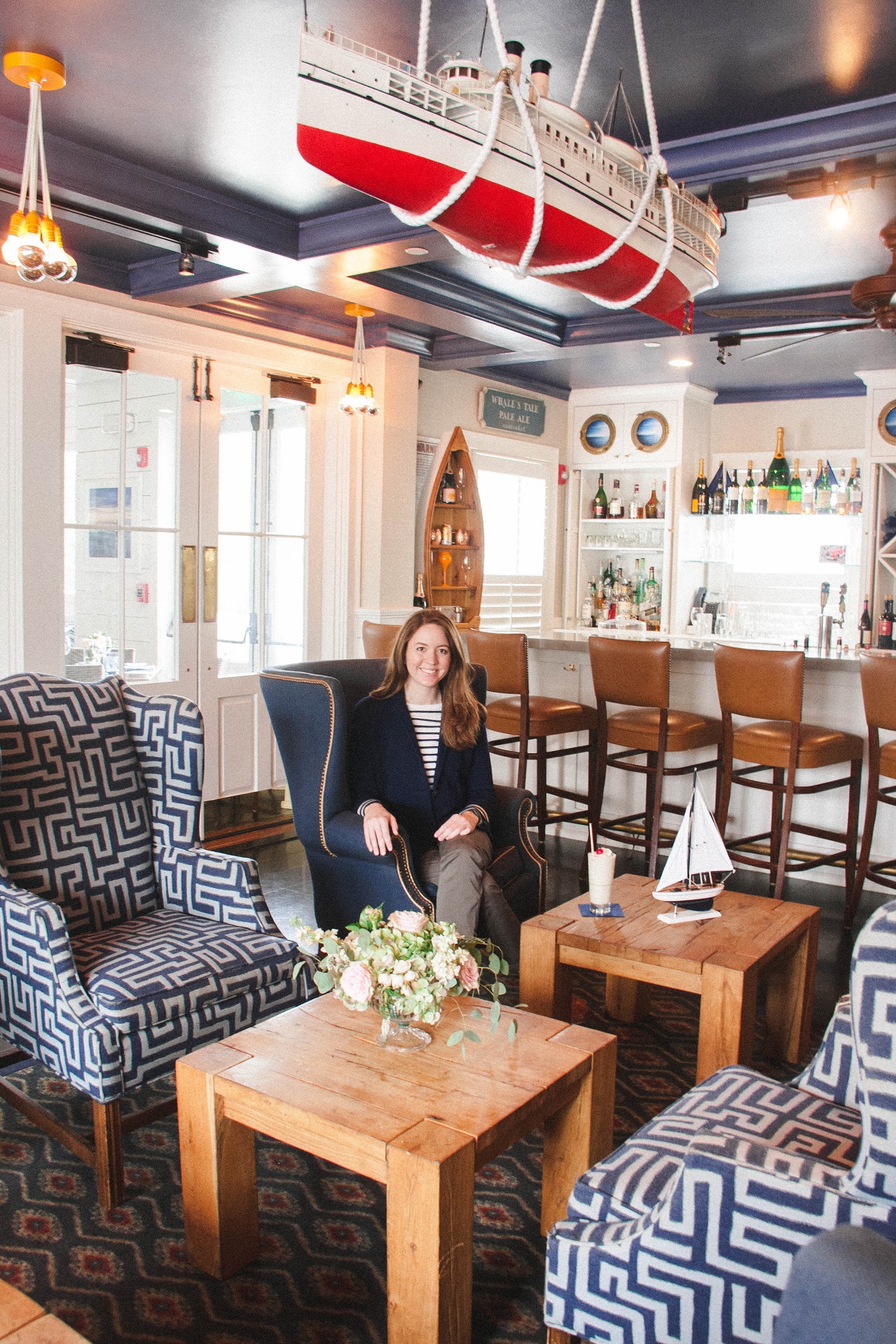 Our first night we ate at the hotel's restaurant, Breeze.  Best steak of my life!  Everyone was wonderful, and they even turned the fire on for us, so the whole room was super cozy!  My advice is also to get the strawberry mint cheesecake…yum!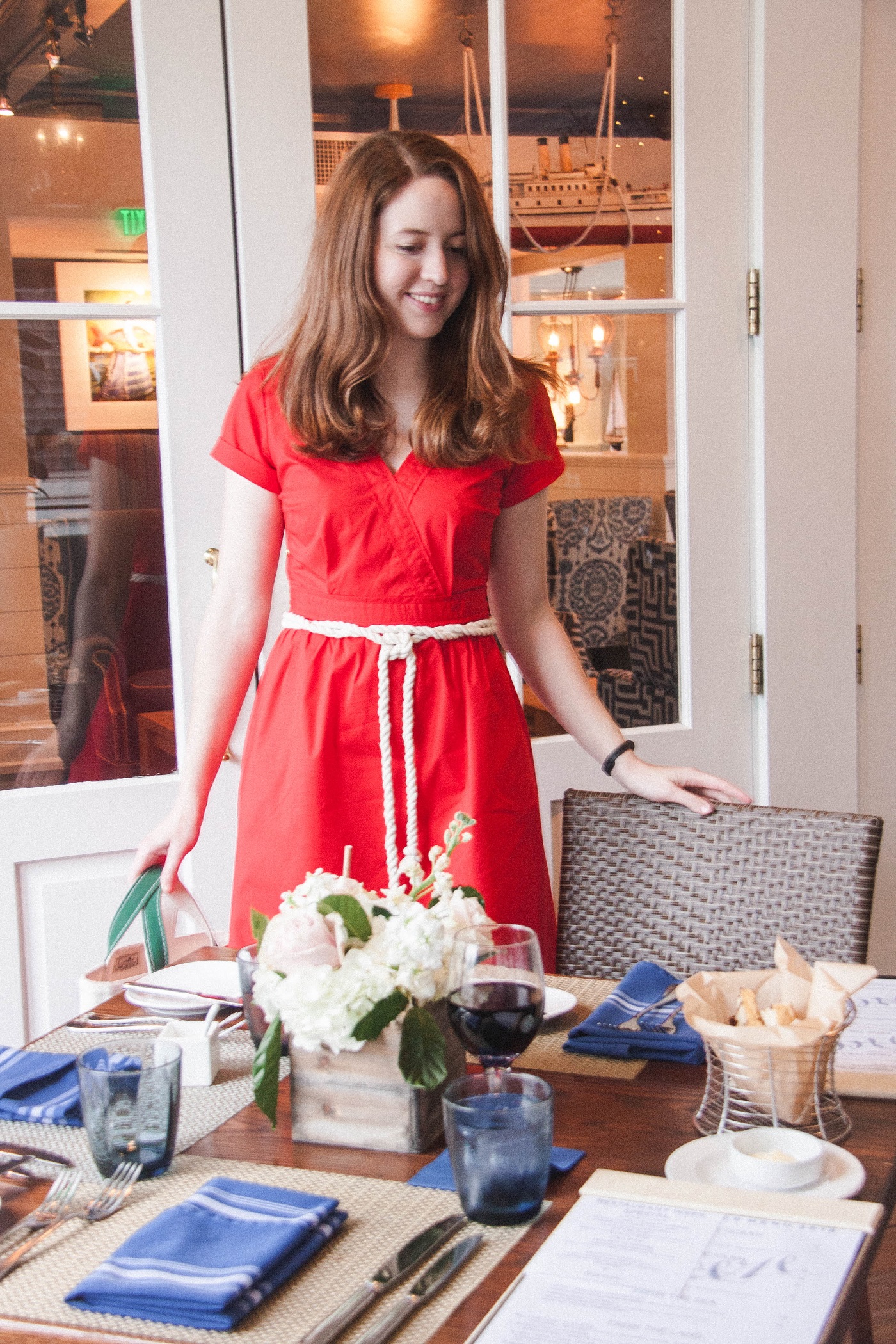 On our first full day on the Island, we started it off with the delicious continental breakfast at the hotel.  They were so sweet and brought me hot chocolate when I said I didn't drink coffee!
That day we rented a car and drove to 'Sconset.  This was my first time there, and I was very excited to finally see the Sankaty Head Lighthouse, which has gorgeous white and red stripes.  Interesting note: back in 2007, they actually moved the lighthouse…MOVED IT!  I couldn't even imagine, it was so huge!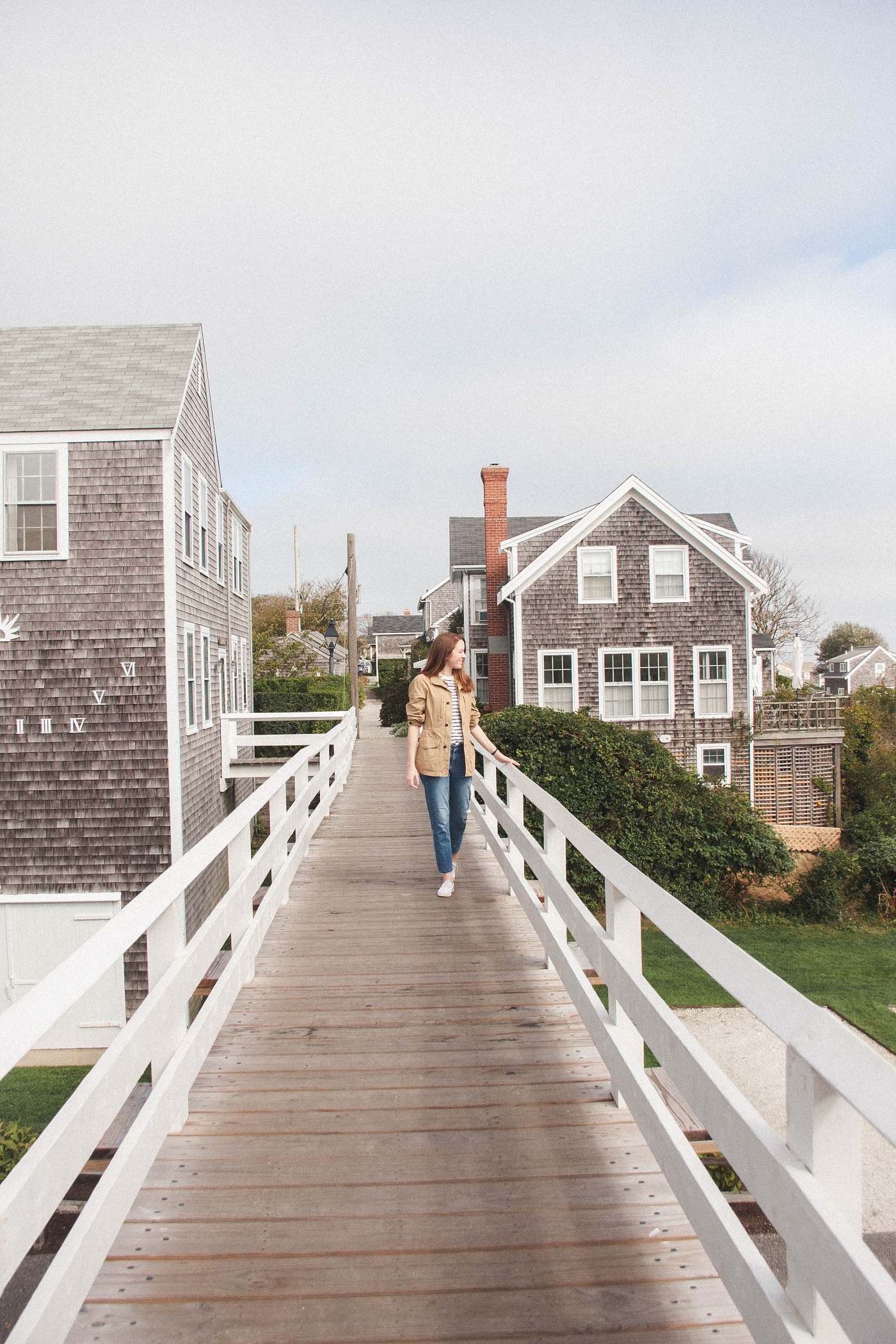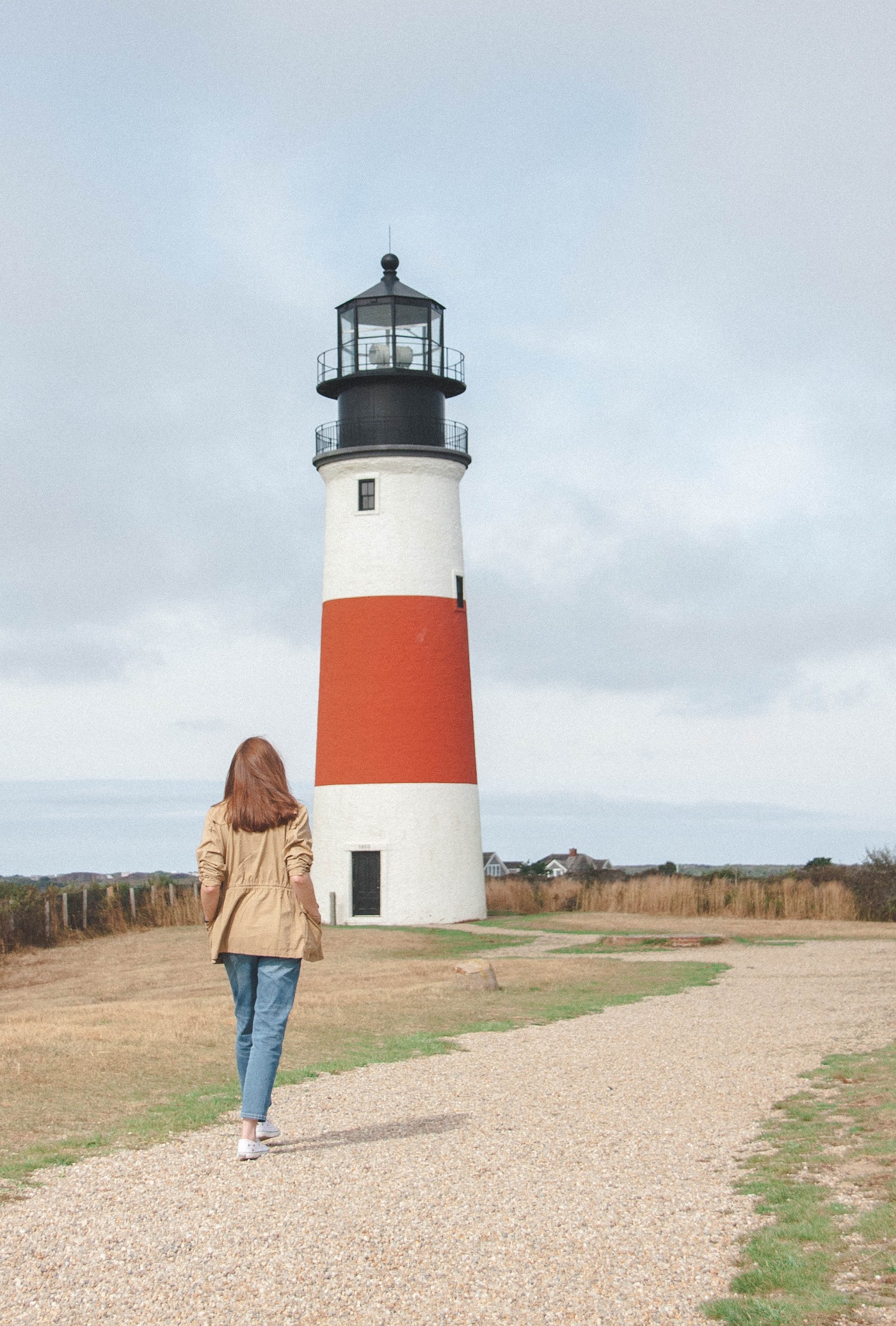 As you do in October, our next move was to see pumpkins, which meant a trip out to the famous Bartlett's Farm.  We got our pumpkin sighting fix times 10, and had an amazing lunch of warm sandwiches from their sandwich counter.
We paid a visit to the quiet neighborhood of Madaket, on the west side of the island, and then headed for a stroll on Jetties Beach.  Back to town for dinner that evening, and an early night in our room to watch a movie (the hotel has so many movies in their library that you can borrow).
Our last day was all about the town.  It was a freezing cold and windy day (just how I like it!), and I made sure to bundle up in a sweater, Barbour, and scarf as we wandered through the quiet neighborhoods.  We visited Brant Point Lighthouse, had more hot chocolate than we should have, at lunch at The Brotherhood of Thieves, popped in all the shops, and finished up the day with ice cream from Juice Bar while we waited for our ferry to arrive.
This really was the most amazing trip, and I have everyone at The Nantucket Hotel to thank for it!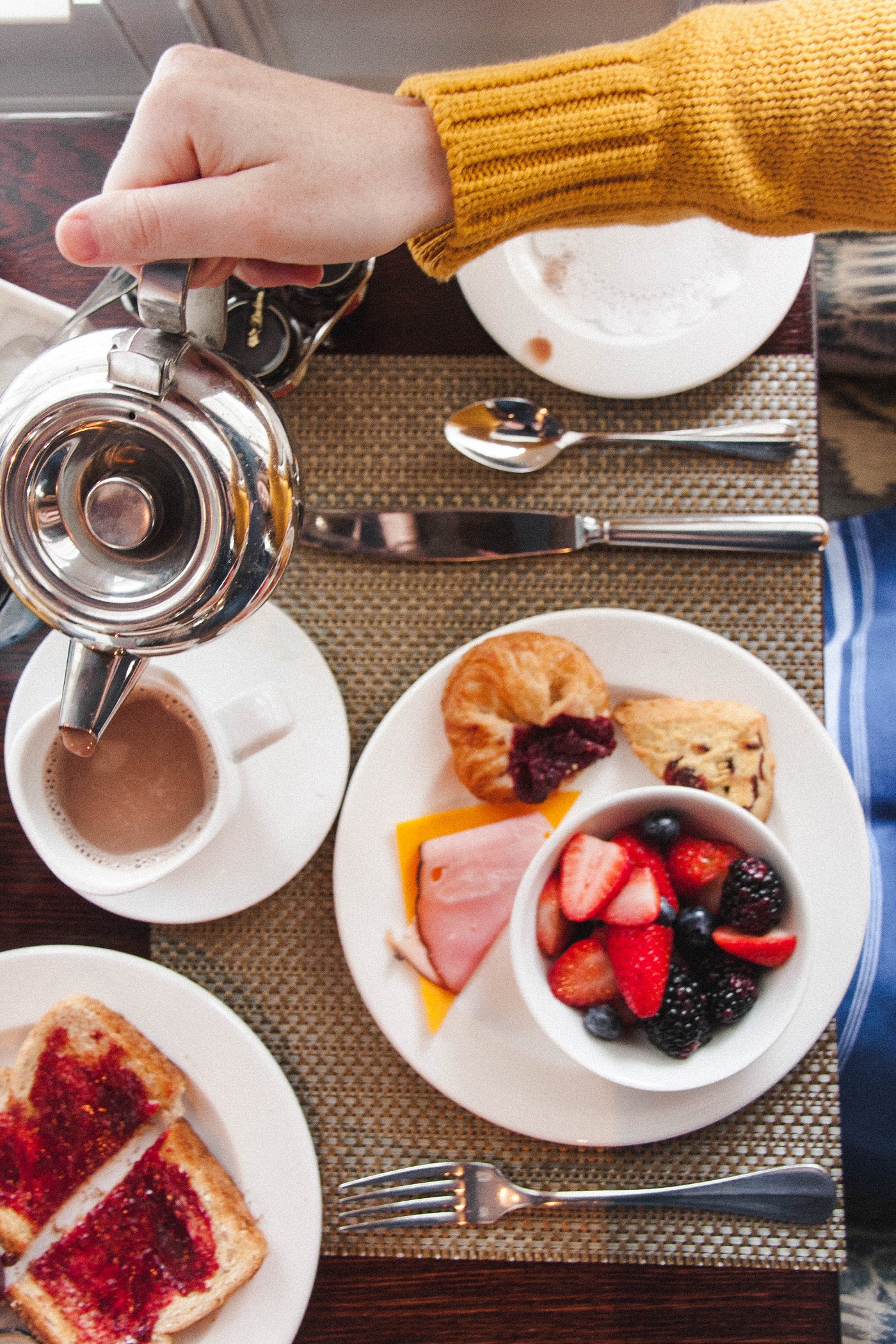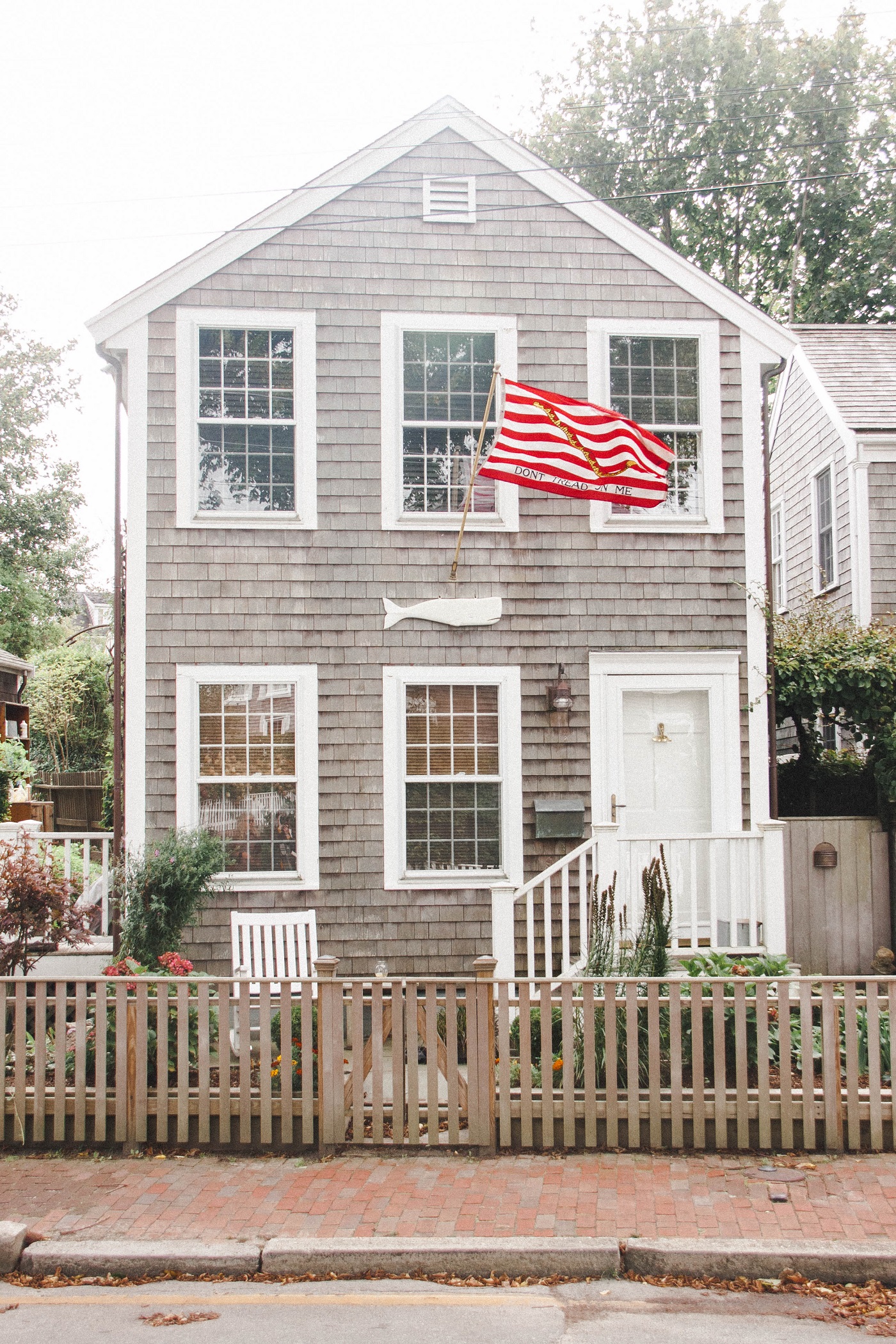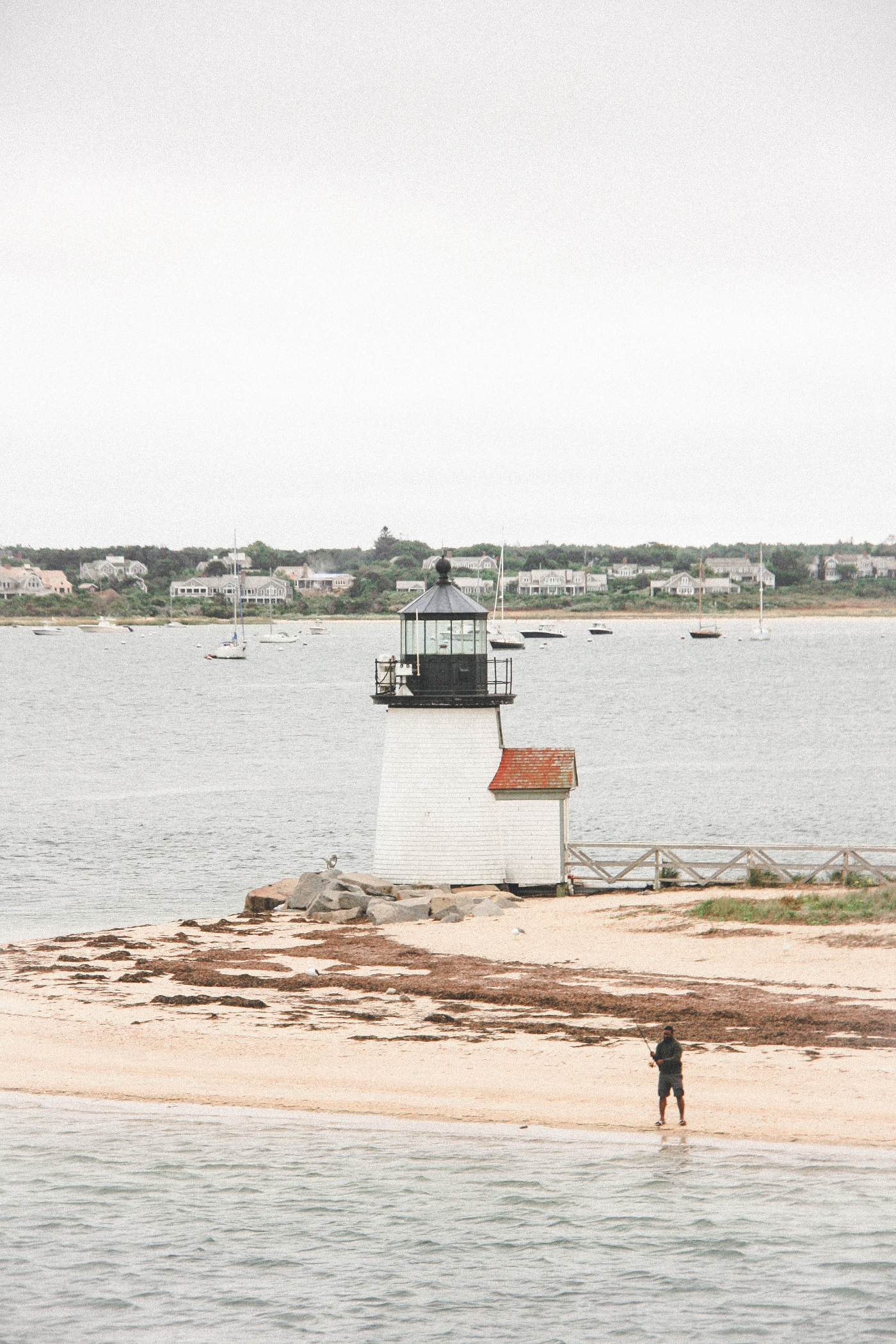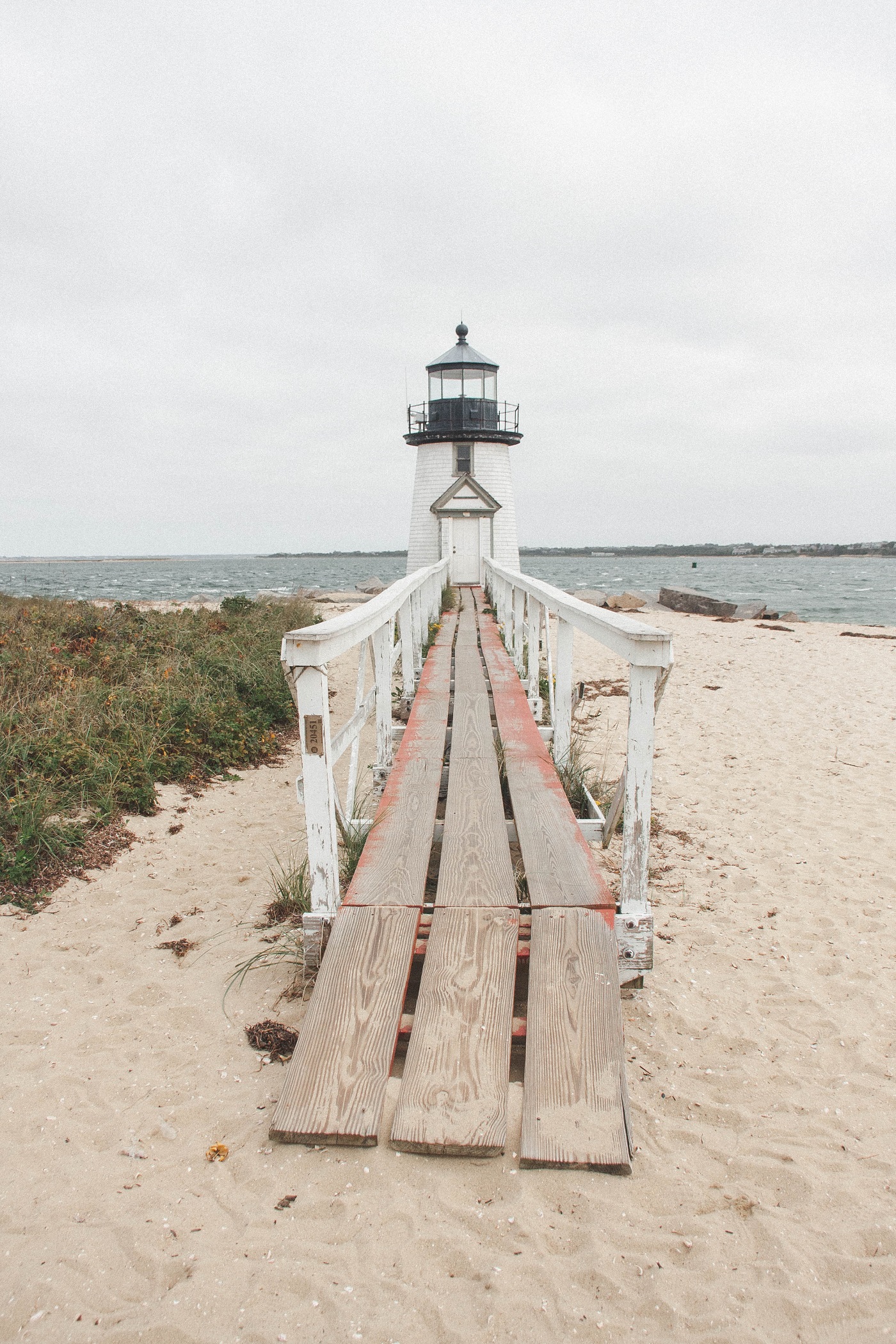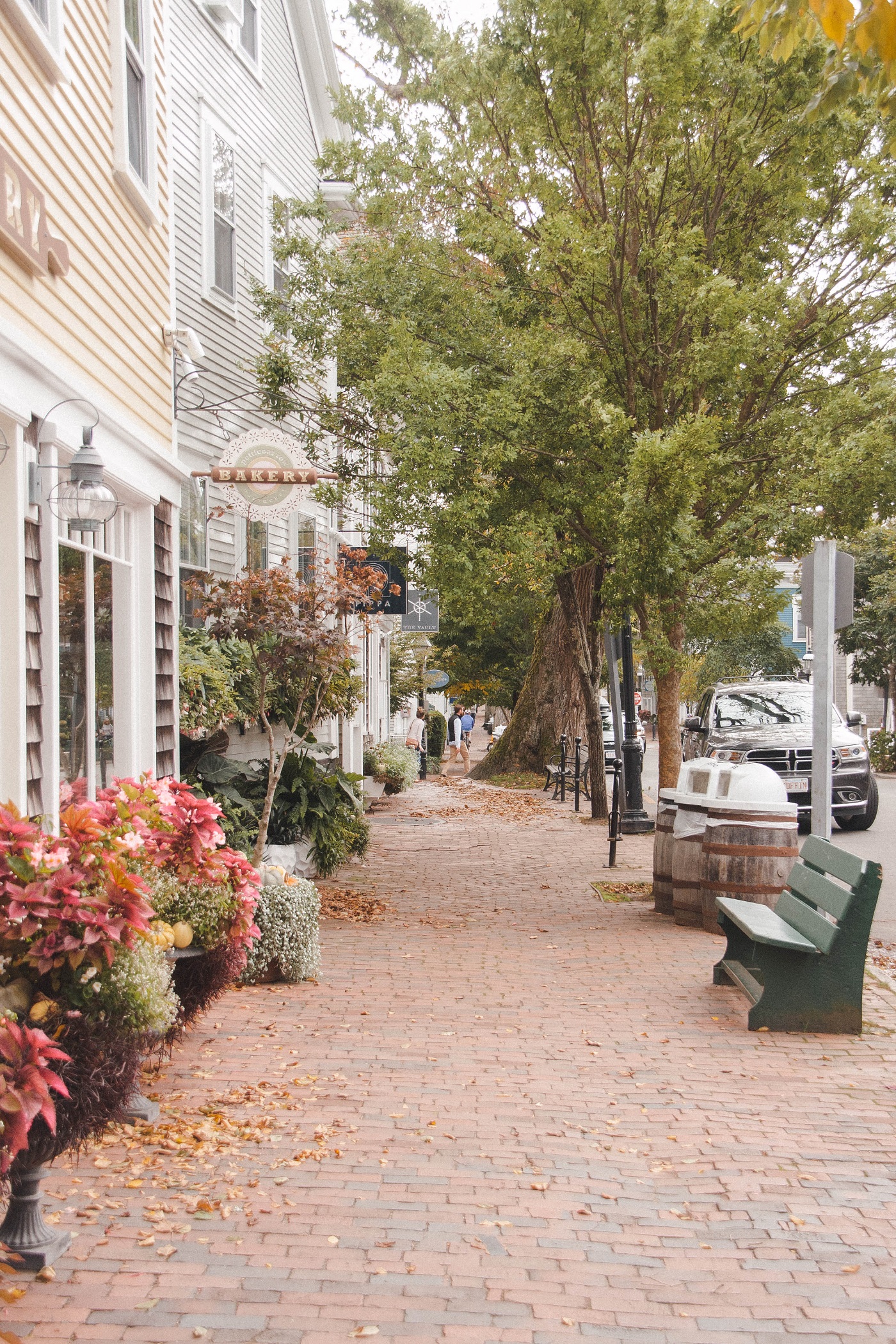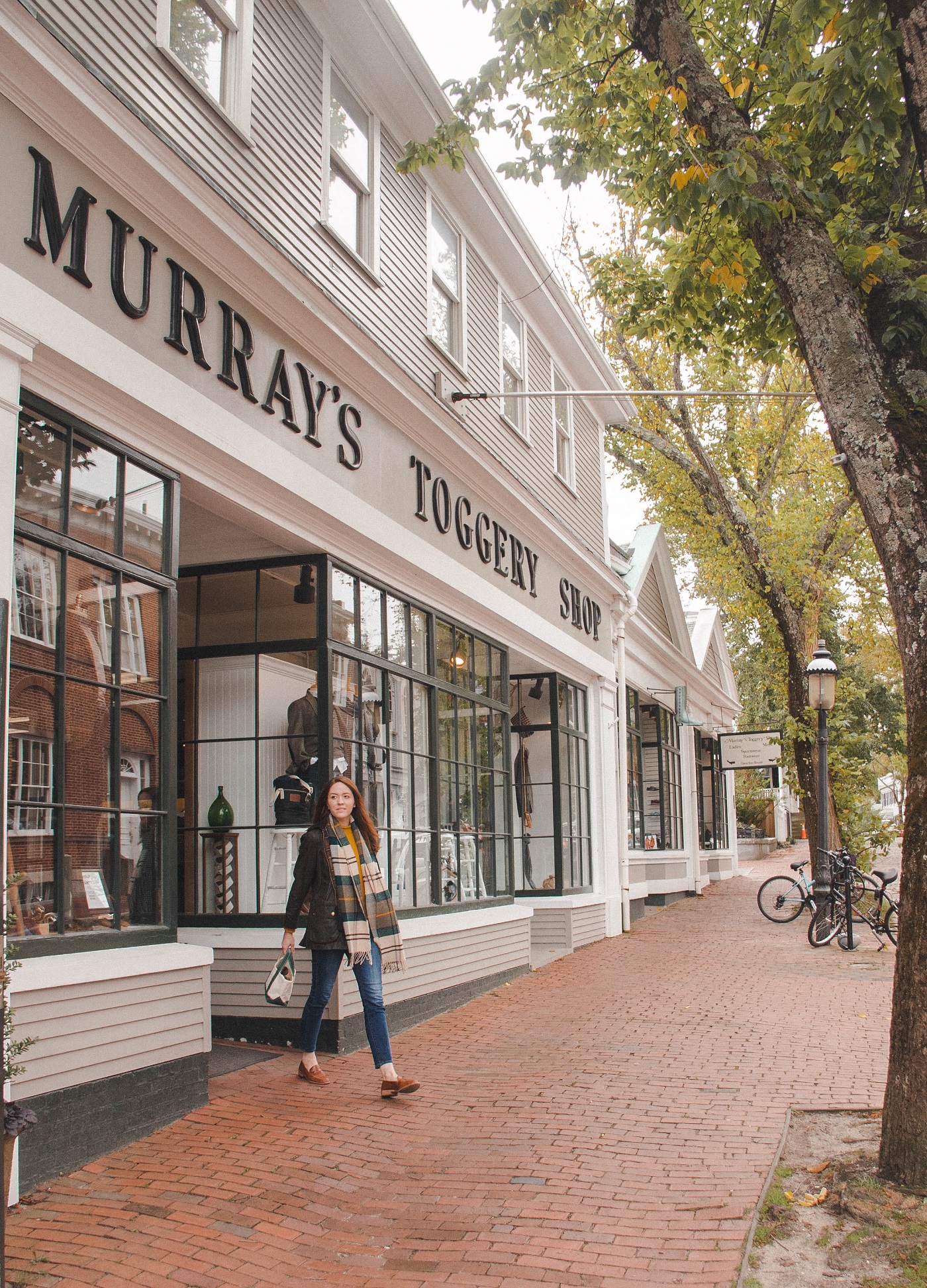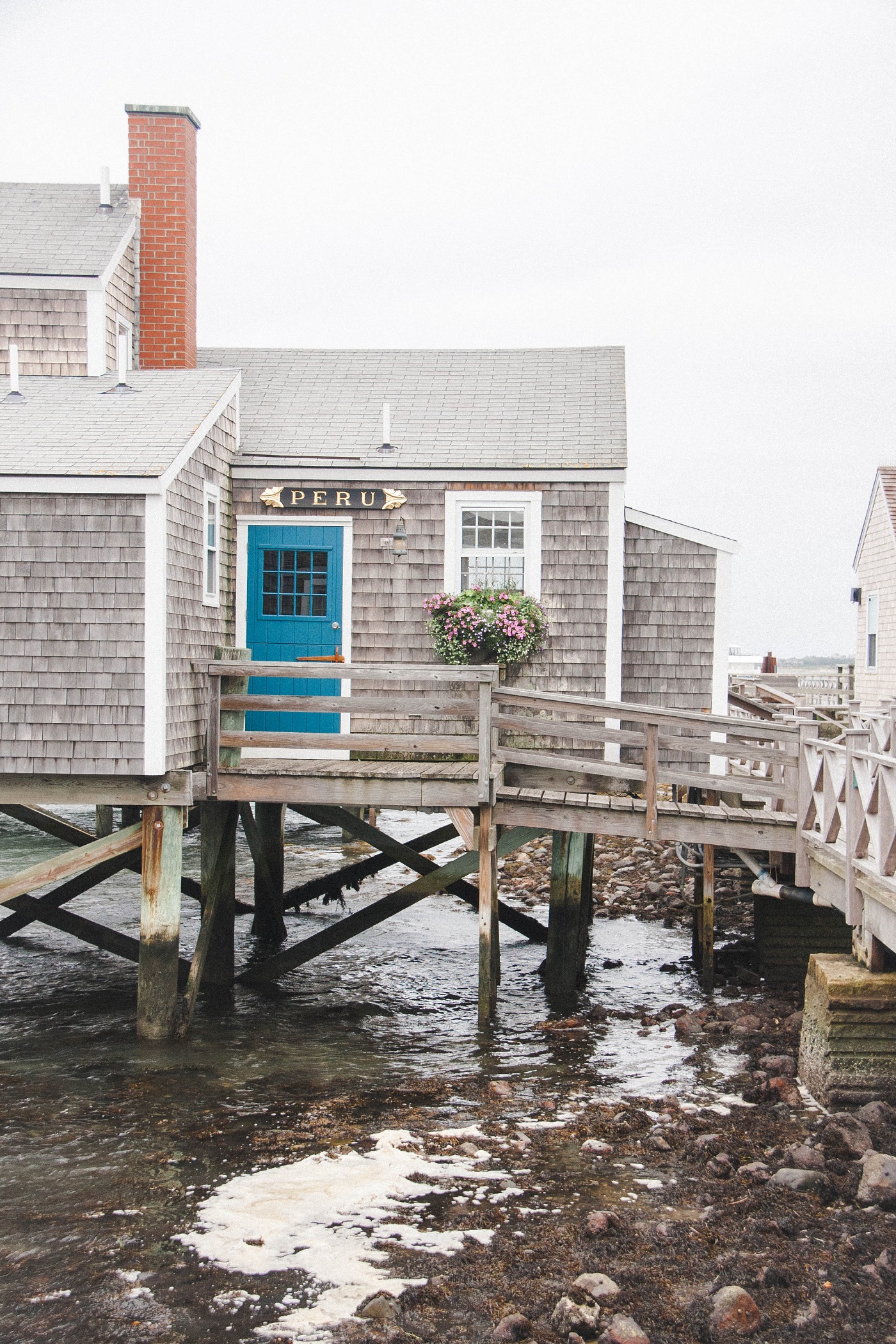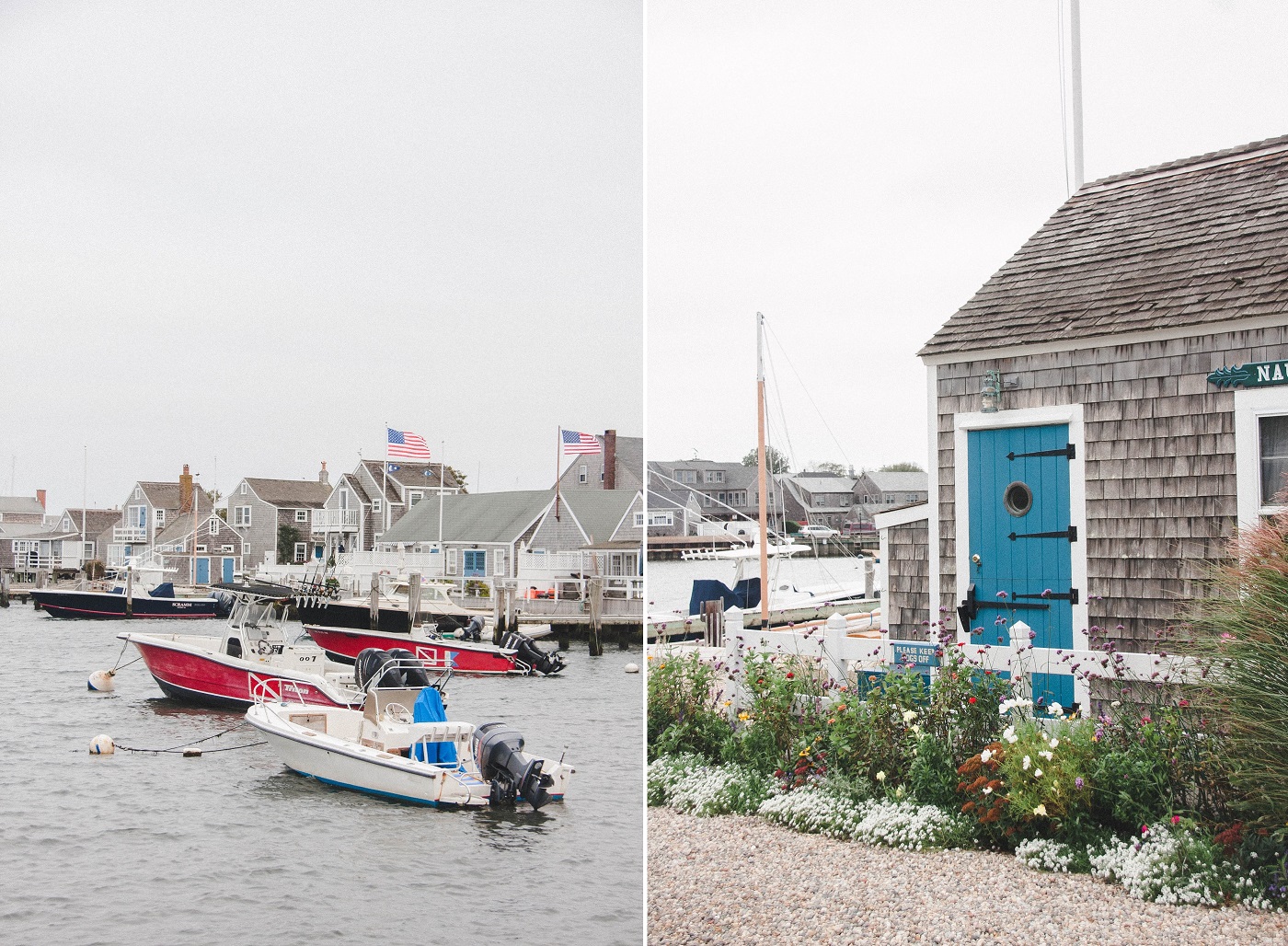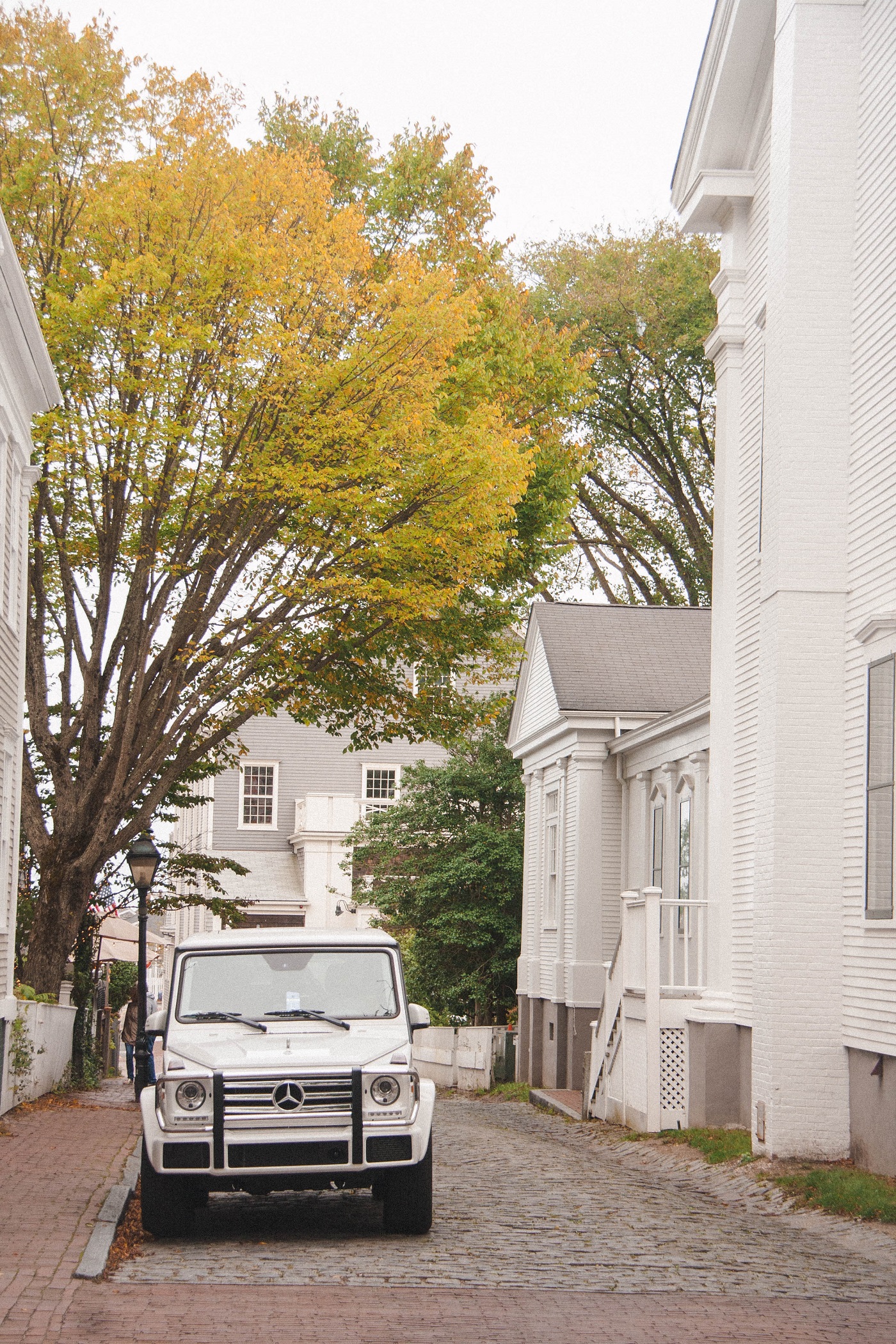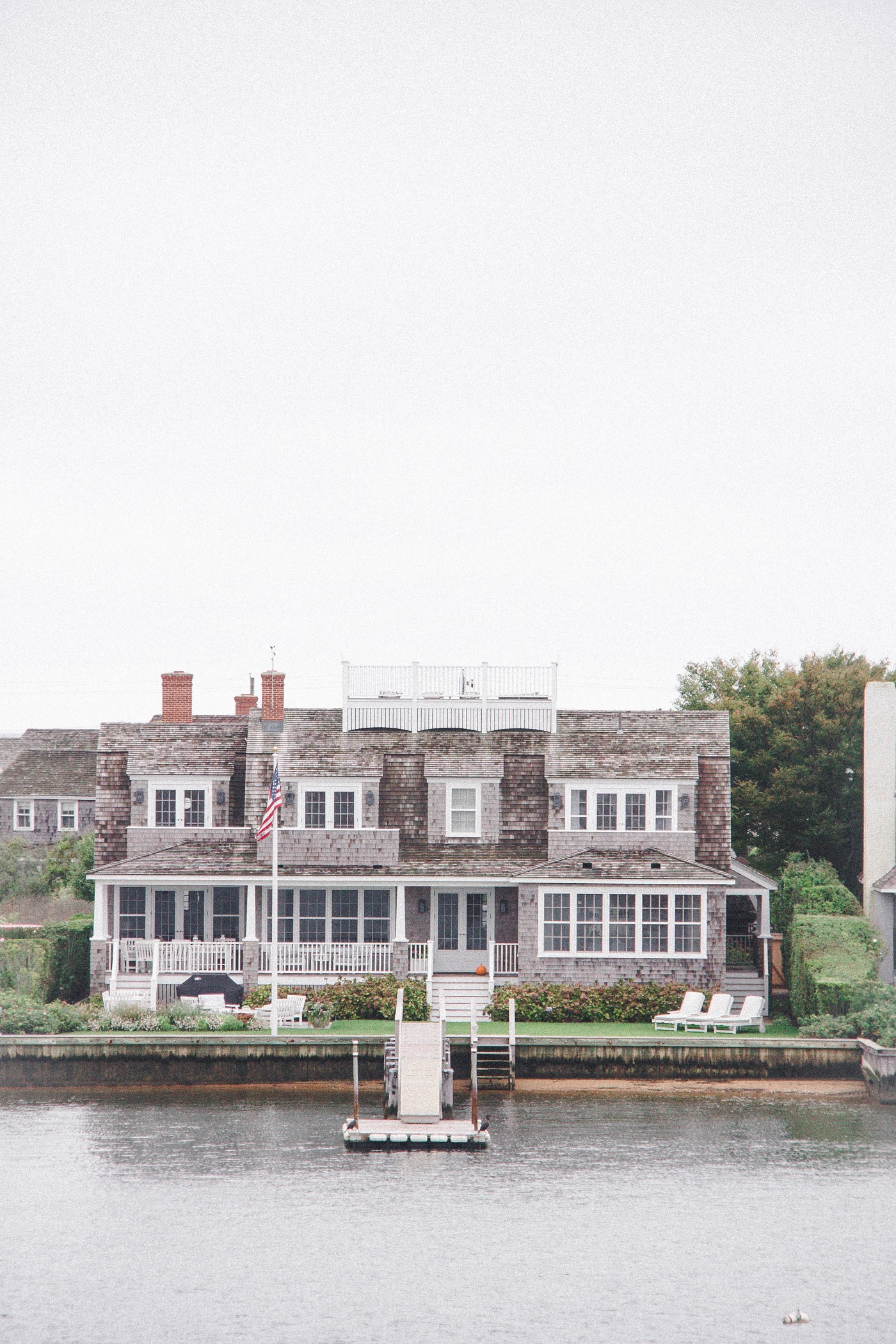 Until next time Nantucket!  I love you!