As promised, I am going to give the donuts a post all their own!  I discovered PVDonuts in Providence on a vlog, and, being a total donut lover, I thought our trip down to Newport required a tasty side-trip.  Worth it!
PVDonuts is a specialty donut shop with dozens of flavors, and many made with their brioche dough.  Translation:  Really, really fat, fluffy, and delicious donuts…
I ordered ahead of time, four donuts, as I heard the lines could be long, and selling out of flavors wasn't uncommon.  But by the time we arrived at 11 in the morning, they still had all the flavors, and the line was just outside the door, and moved very quickly.  We skipped the line, picked up our order, and immediately got into the line to buy more when we saw the case full of the most amazing looking specimens!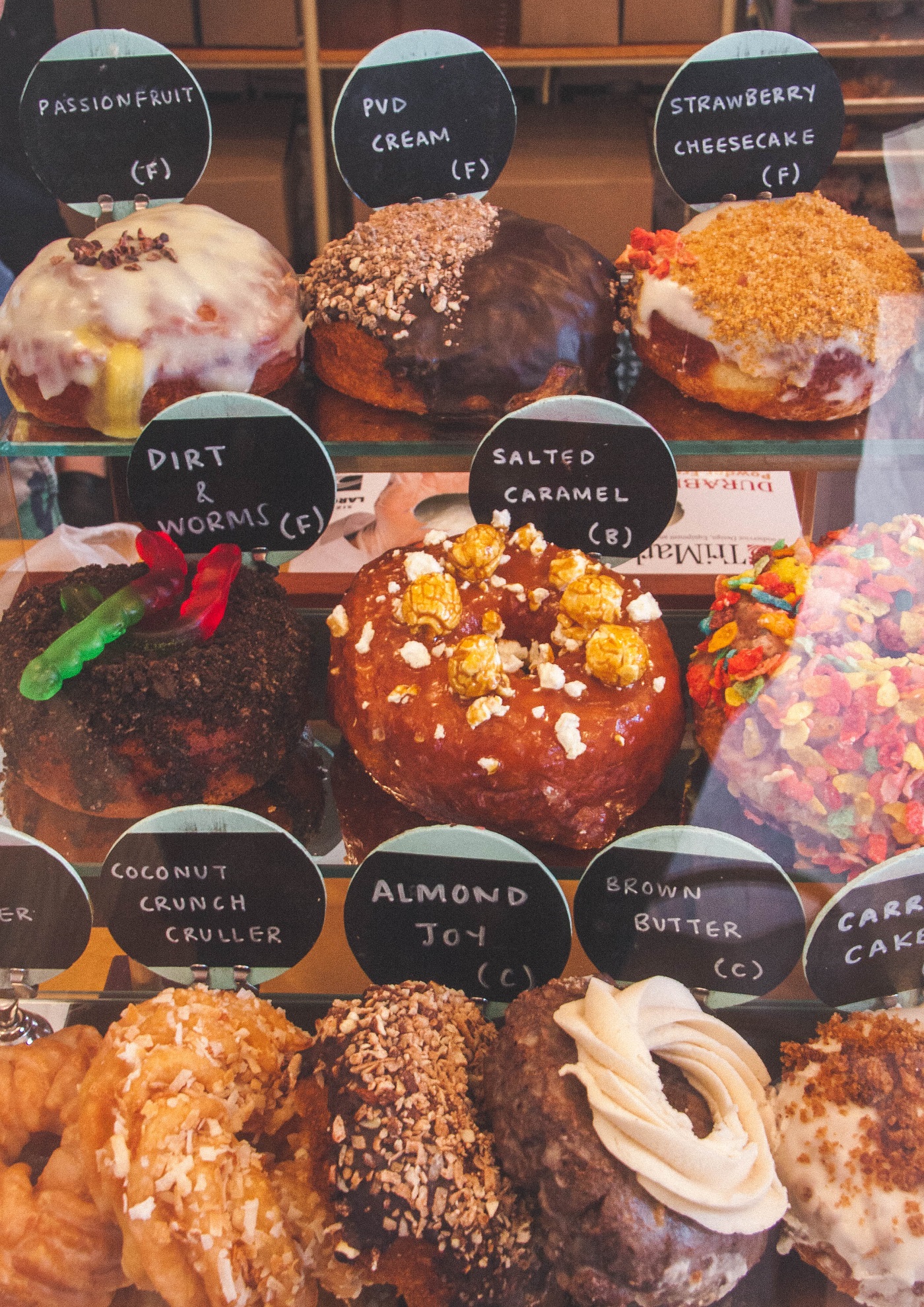 While we wanted all of them, we settled for nine different flavors:
Raspberry White Chocolate Brioche,
Maple Bacon Brioche
Salted Caramel Brioche
Passion Fruit Filled
PVD Cream Filled
Oreo Fudge Old Fashioned
Chocolate Peanut Butter Old Fashioned
Coconut Crunch Cruller
Flourless Somoa
The verdict?  All were amazing, but the flourless Samoa was TOPS!  We almost considered going back and waiting in line for more once we had tasted it.  Haha!  Next on my list would be the Chocolate PB, and the Oreo Fudge, and then the Coconut Cruller, which was mild on the coconut, but the dough was like an eggy popover…yum!
I also have to let you know that my mom and I DID NOT eat all these donuts ourselves.  The reason we got more was because my brother and his fiancée were coming that night to stay with us all weekend, so we knew there would be more mouths to help us eat them!
I am very much looking forward to going back to PVDonuts next time I find myself in Rhode Island!