And, continuing my lighthouse obsession, I have to share with you the gorgeous Castle Hill Lighthouse, in Rhode Island.  My mom and I headed down to Newport last week for a day trip, which included donuts (these will require a post all their own!), Rosecliff, Bowen's Wharf, and a side trip to Castle Hill.  I have seen so many photos of the Castle Hill Inn, and it's romantic lawn in summer, and I have been wanting to visit for a while now, but it seems I get caught up in all the other things to do on the island, that I never make it round that way.  I knew I wanted to make this the trip.
The lighthouse is next door to the inn, just a short jaunt down a path off the parking lot.  We had lunch at the inn, which I highly recommend, that way you can use the parking lot guilt-free, and enjoy amazing food with an amazing view!  So delicious!
The Castle Hill Lighthouse is a small, yet strong, fortress-like building, built right into the rocky shore.  There is a small wooden staircase leading down to the perfect lookout spot, where you can watch the waves crash all around.  The lighthouse is not too well known, and I only saw one other couple the whole time we were there, so it is perfect for a good photo shoot!
Definitely check out this lighthouse next time you are in the Newport area!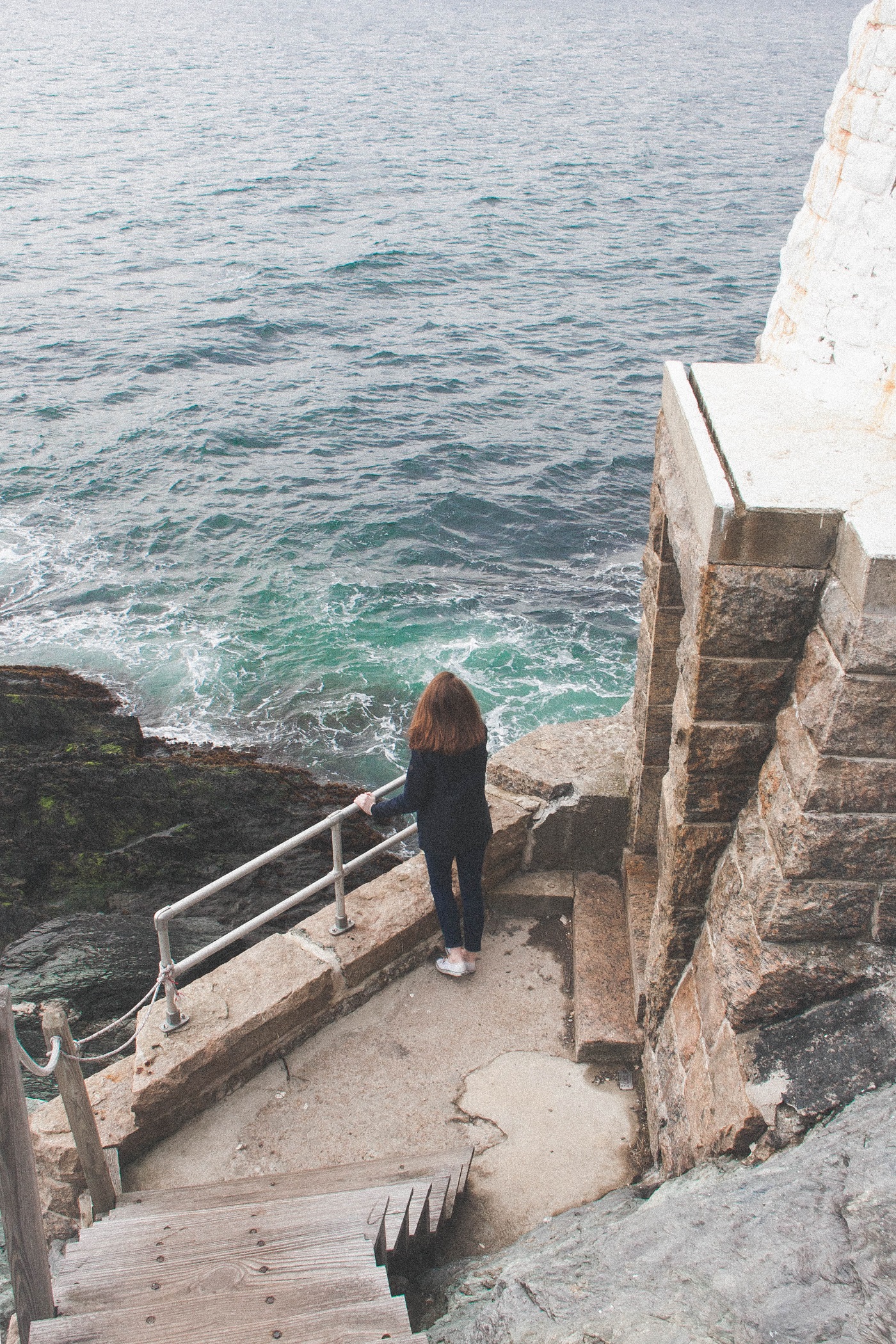 I think I prefer the sea this way…on a grey and gloomy day with everything churning and restless.  I don't think I consider myself a romantic, but in my book, a bleak lighthouse visit beats a sunshine filled beach trip any day!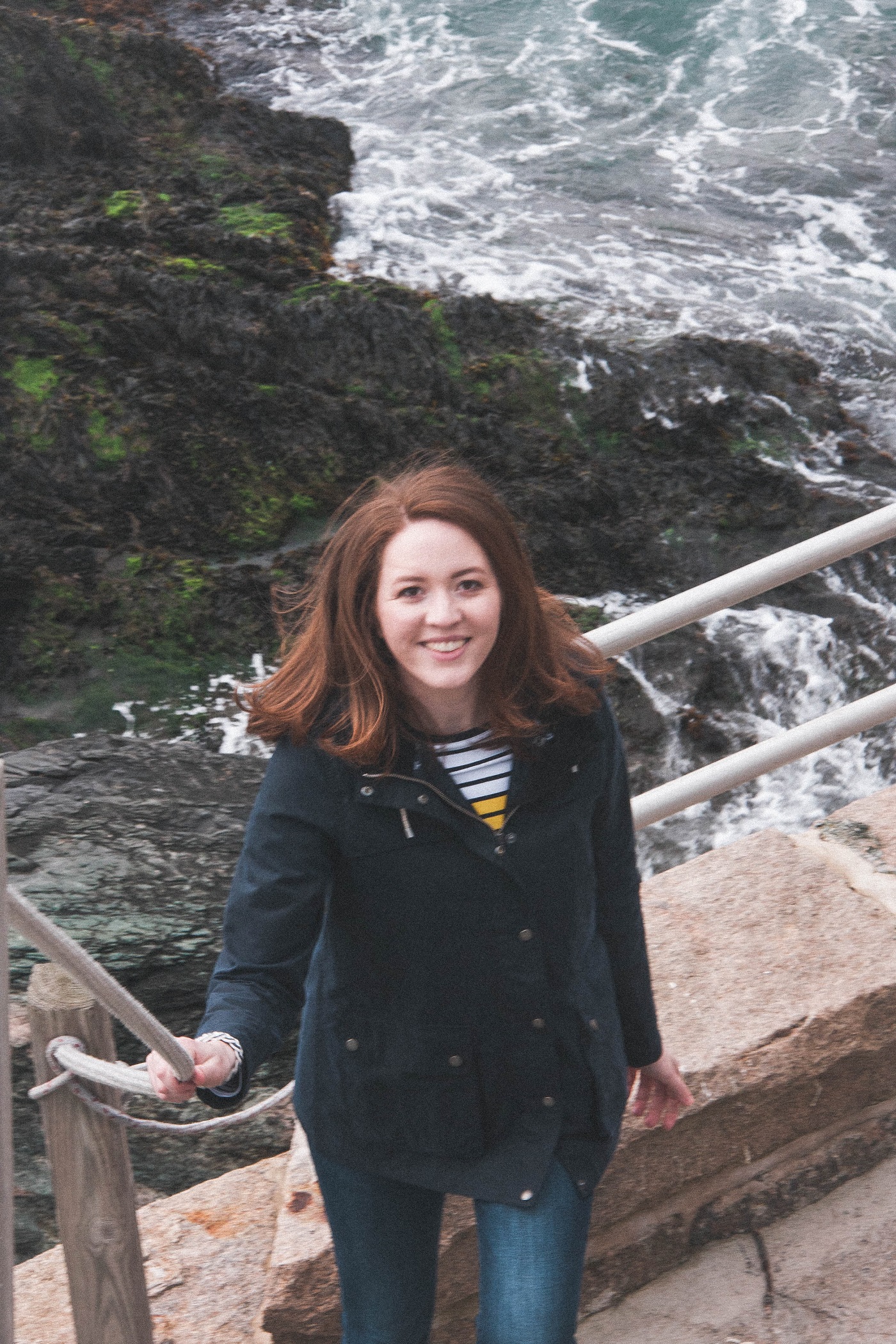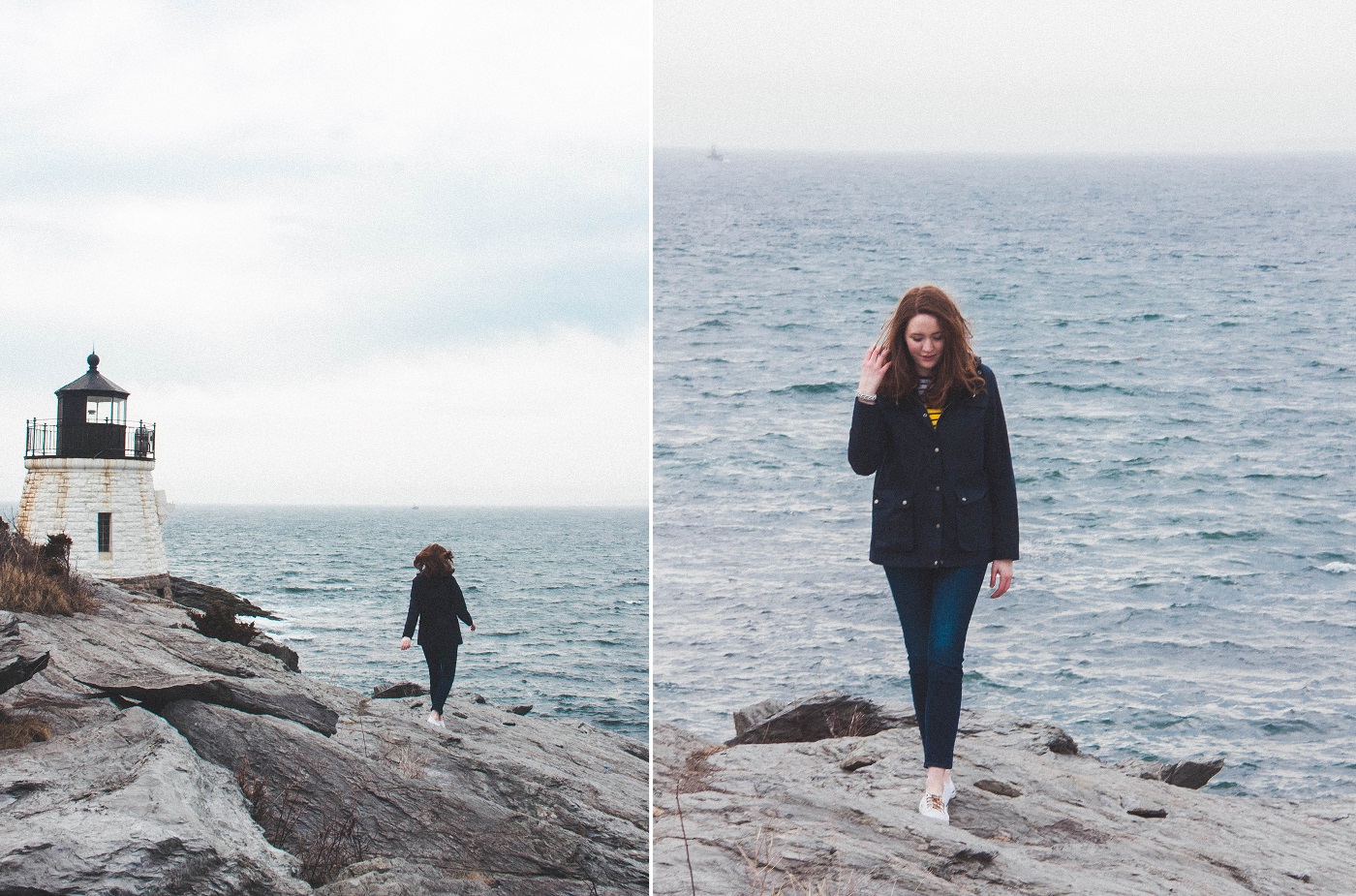 I made sure to bring one of my trusty Barbour jackets, since being by the sea is always unpredictable, and there was a small threat of rain.  This jacket was from last year, but the new Durham lightweight wax jacket is a very similar style, and super popular this season.
My bracelet is by Stern Lines, a Maine-based company I adore.  My Sperry sneakers have just been pulled out for the season, and I am looking forward to wearing them more in the coming warmer months!