Guys, I think I've discovered my favorite new Maine lighthouse (yes, I have a list, don't judge. haha!):  The Cape Neddick Nubble Light in York!  The funny thing is that York is one of the closest towns to NH, and I pass by it all the time on my way up the Maine coast, and the lighthouse is famous, yet I haven't ever stopped to see it till now!  On a recent weekend trip to Maine, I made visiting it a priority, since the photos I've seen always make it look so whimsical and old fashioned.
Eat your heart out, Wes Anderson!  But seriously, I felt as though I had been dropped into Moonrise Kingdom, and Suzy was going to pop out of the lighthouse at any moment with her binoculars to watch Sam cross over to the island in his canoe.  And, for the first time this winter, I wanted it to be summer…which is saying something coming from this snow lover! Lol!
One of the delightful things about the lighthouse is that it is out on an island, just a stone's throw from the rocky shoreline, making it picture perfect…no people walking around, no cars parked nearby, it looks completely untouched by time.  I am in love with it!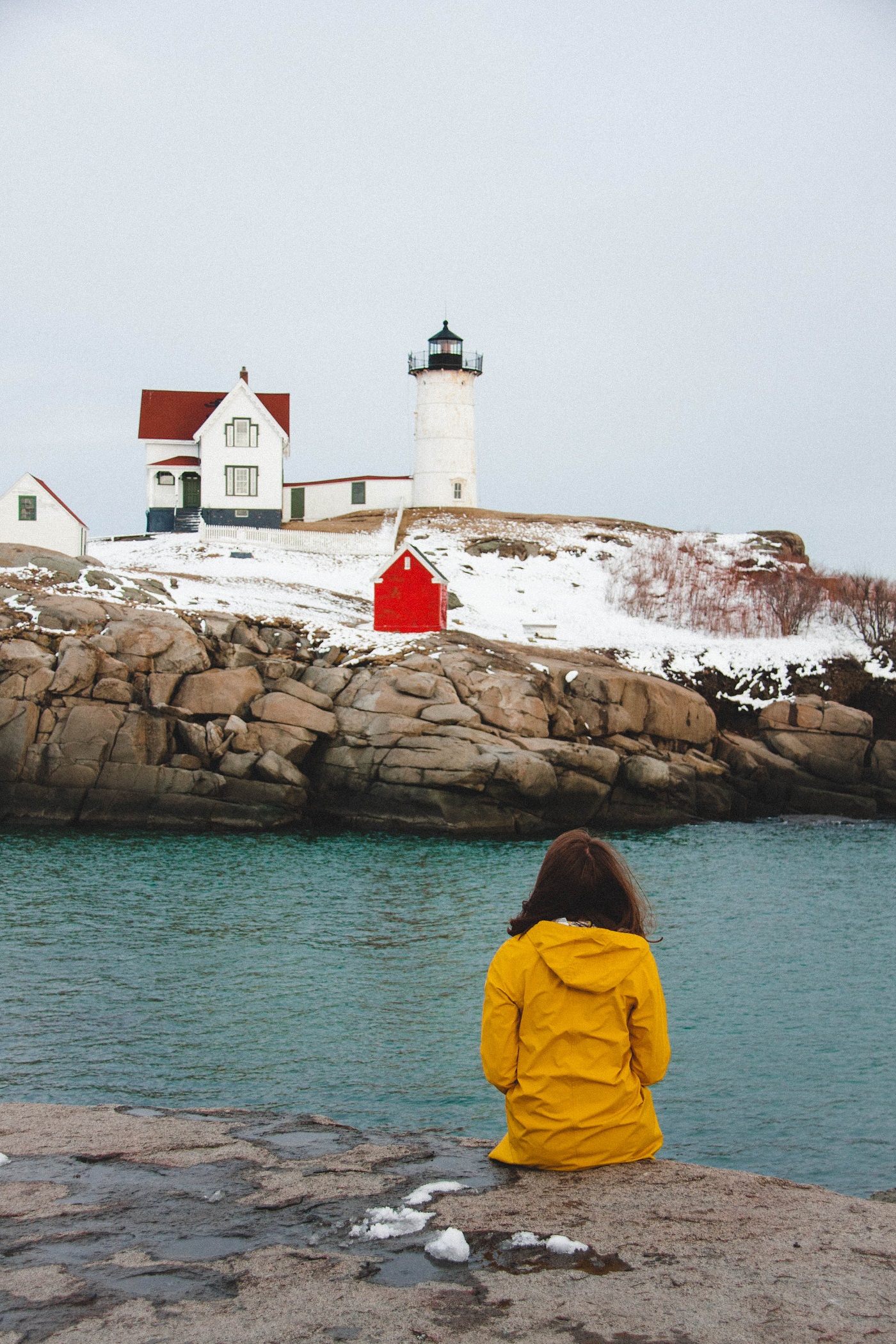 What is your favorite lighthouse?