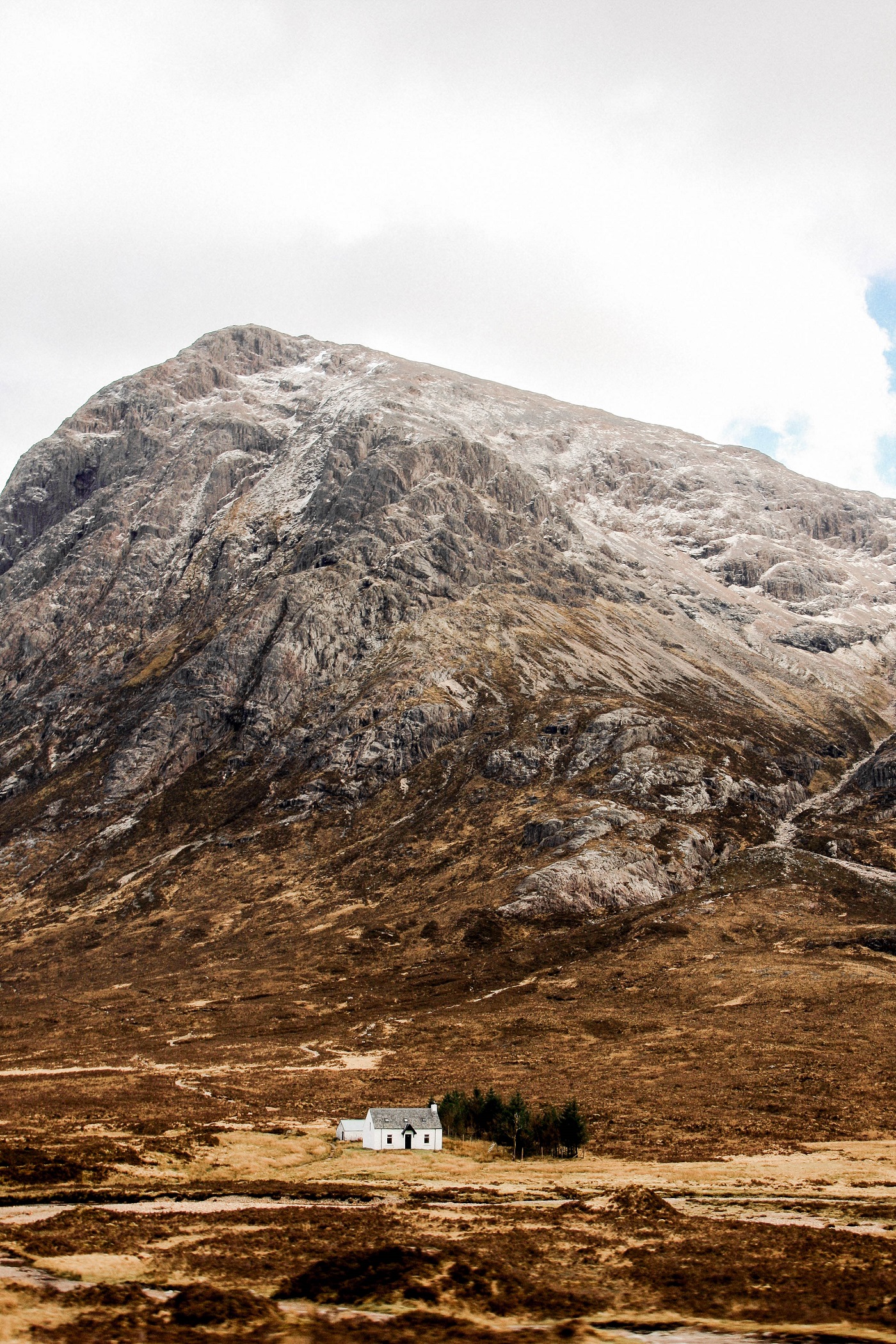 Back in the spring, I had been rethinking my old blog, and trying to figure out how to pull my blog and social media together into one, cohesive brand. It took a few months to fine-tune everything, and somewhere in the middle I left out all the content of my spring Europe trip almost completely.  I blogged about our Paris trip, but England/Scotland hasn't even been touched, and I feel like it's kind of now-or-never!  So I'm really excited to be sharing with you our adventures in the Scottish Highlands!
We spend two nights at the Bridge of Orchy Hotel, in Bridge of Orchy, a tiny little town just a stone's throw away from the West Highlands.  It was pretty obvious that we were in hiker territory, as almost everyone coming and going from the hotel was in some sort of activewear, with walking sticks, backpacks, and there was always a row of packed lunches by the door every morning when we came downstairs.  Although we did not take advantage of the local trails, it is apparent that Bridge-of-Orchy is the place to be for outdoorsmen, and I hope to try out the nearby trails myself next time I am there!
We started off the morning heading west to the Aberfeldy to try our hand at off-roading with Highland Safaris.  I cannot say enough good things about this company.  They let you drive the Defender, if you so choose, and take you all the way up into the hills with views for miles.  You stop at a bothy for tea and good Scottish shortbread, and your kilt-clad guide keeps a constant eye out for wildlife.  We saw no wildlife due to the relentless wind, but what a merry time we had!  I drove the Rover through the stream, and it even snowed on us on our way back down the hillside.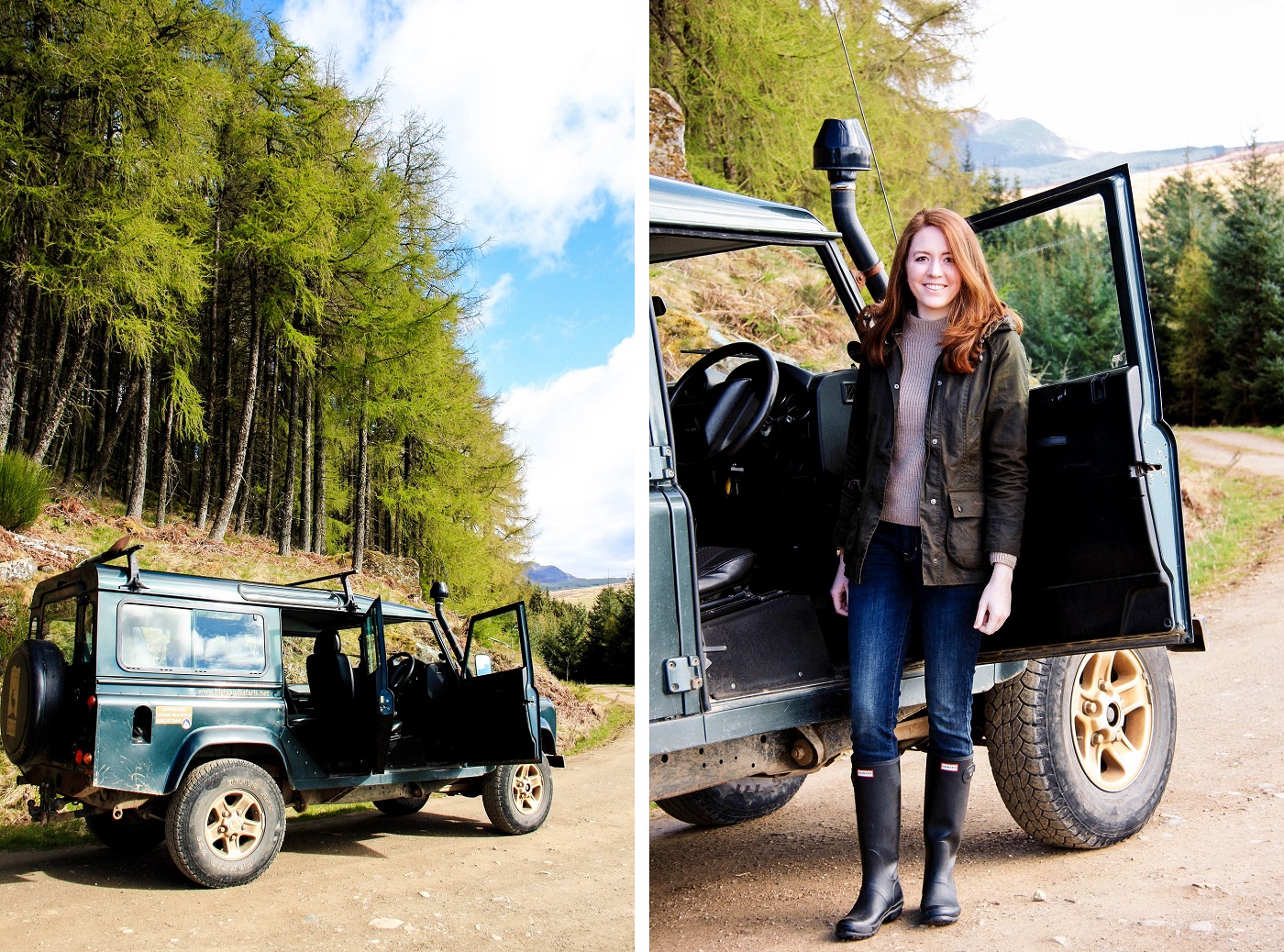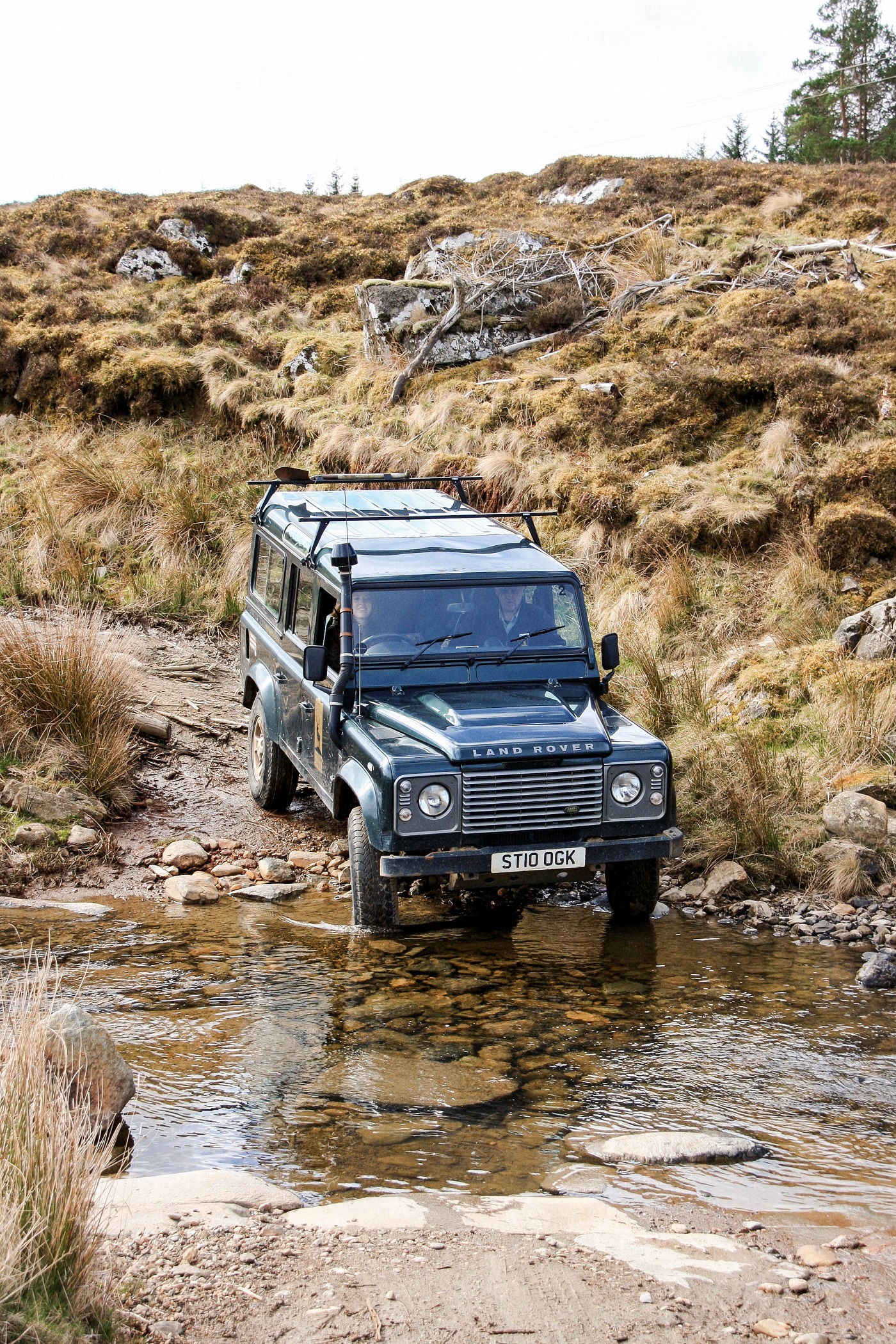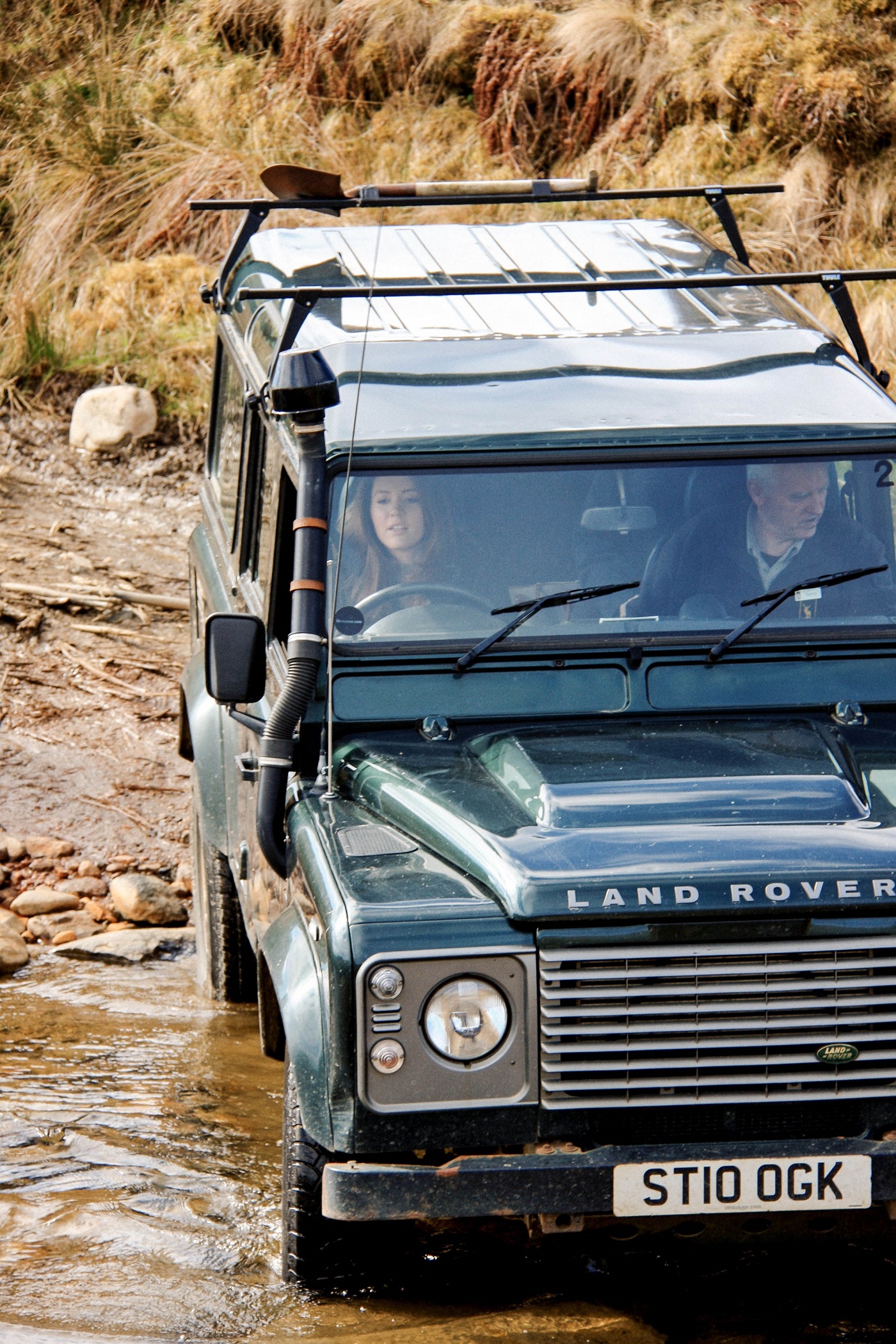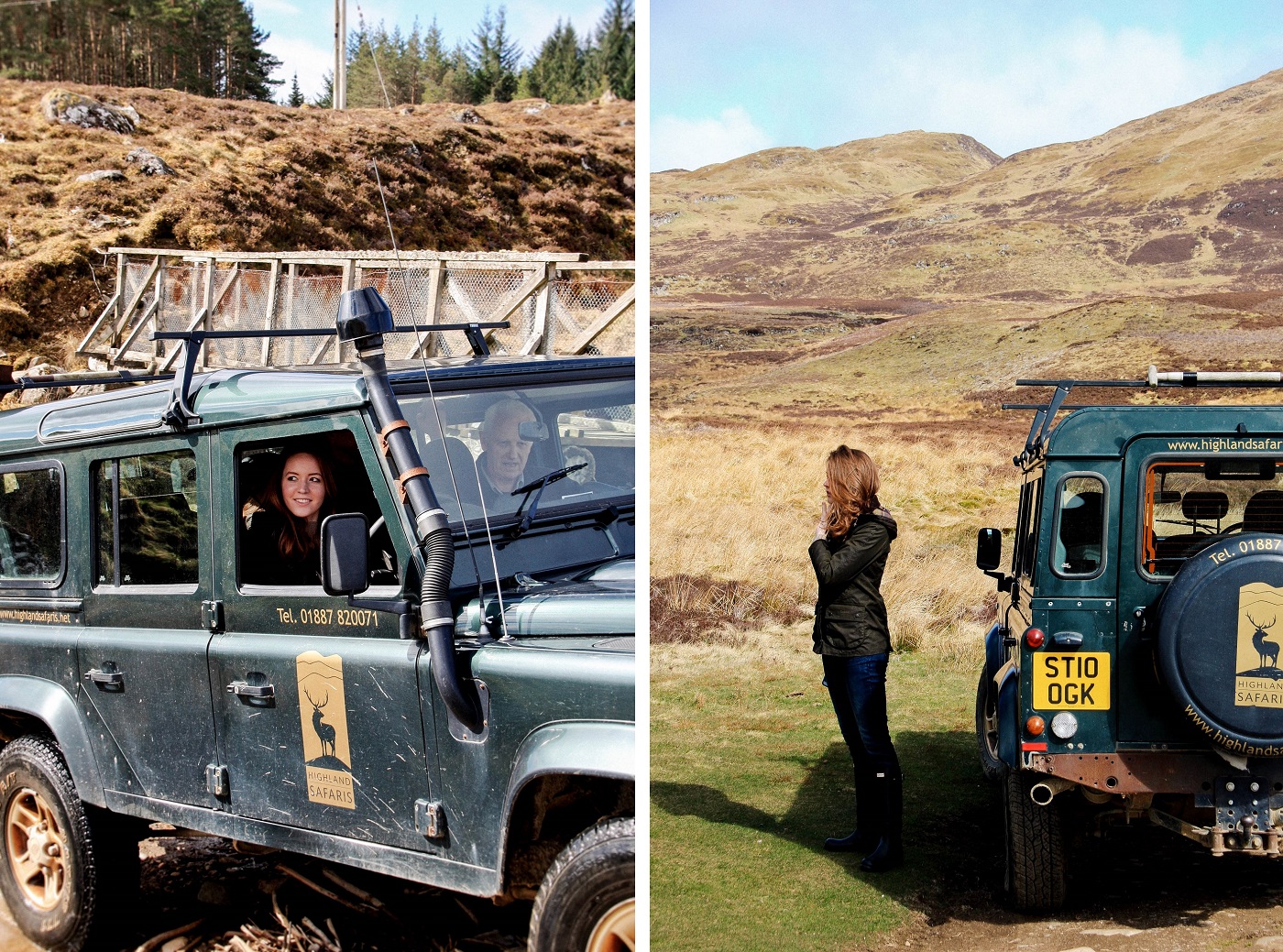 Our guide, Sandy, was the most delightful person I've ever met, and he kept us laughing and talking the whole way up and back.  After our return we purchased many wool items from the gift shop, and sat down to a deliciously warming lunch at the cafe.  I don't care what anyone says about Scottish food, the best meals we ate the entire trip were in Scotland!
Jacket:  Barbour  /  Sweater:  Polo Ralph Lauren (similar style)

We were sad to bid farewell to Highland Safaris, but Glencoe was calling.  The Glencoe area was the part of the Highlands I most wanted to see, and we were not dissapointed.  The mountains are huge, rocky, and almost spooky.  Everywhere you turn, there is a photo opportunity, and we were constantly pulling over to get good shots.  Our original plan had been to hike through the hills, but that was cancelled due to the extreme windchill we hadn't quite prepared for, so we opted not to risk it, and drove up to the town and around Loch Leven instead.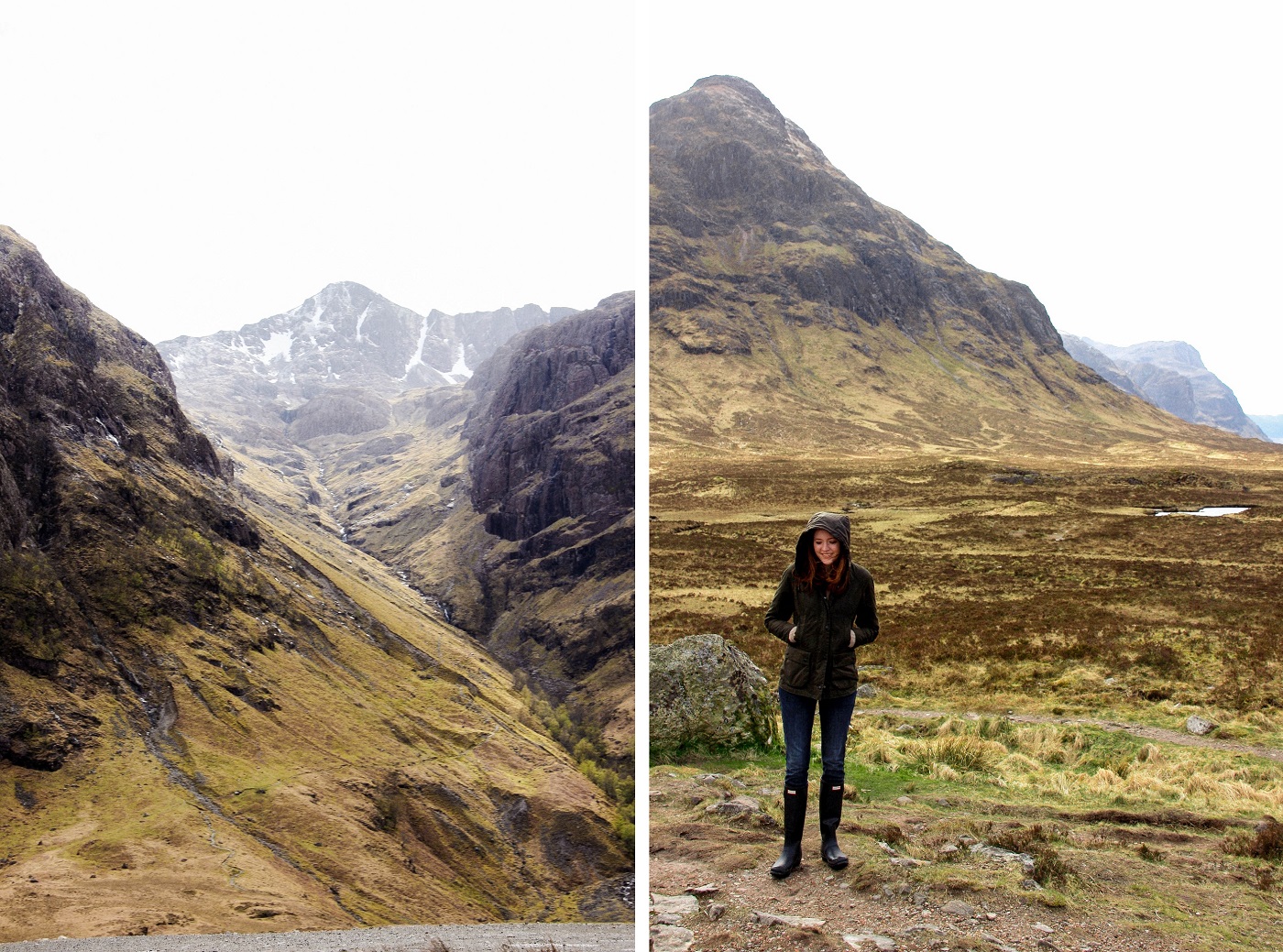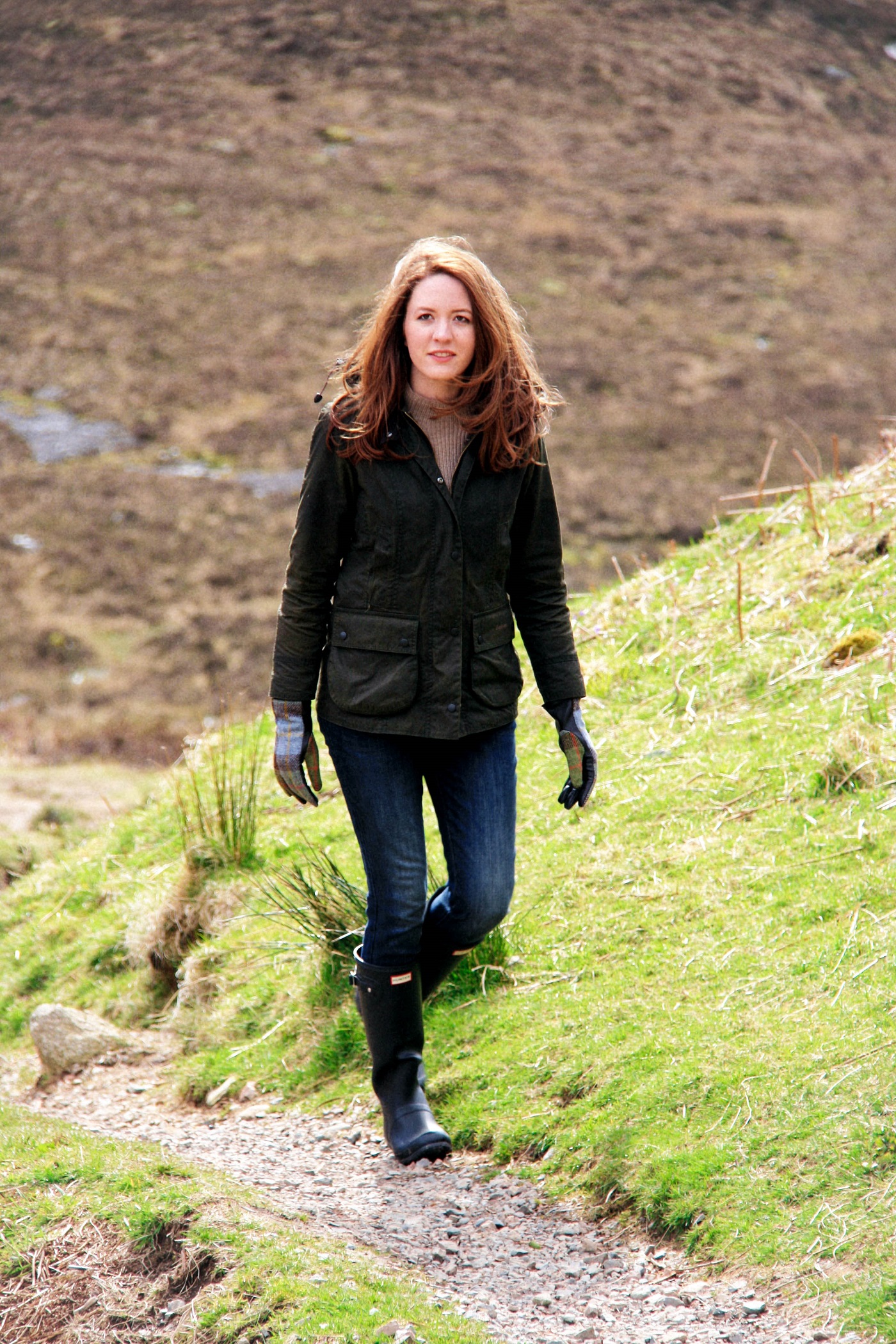 After our gorgeous, and freezing cold excursions, we settled in for a cozy, warm meal of haggis, neeps and taddies at our hotel.  This was my favorite meal of the whole trip, and the perfect end to a perfect day!
Jacket:  Barbour  /  Sweater:  Polo Ralph Lauren (similar style)
Next stop in the travel series, the Yorkshire Dales and our delightful, stone farmhouse stay!