Visiting Stowe has been on the top of my New England bucket list since moving to New Hampshire 11 years ago.  For some reason or other, we haven't made it up there in all this time, which is rather embarrassing to admit…so I was determined that this was the year it was going to happen.
Although a weekend ski trip is an amazing idea, my priority was just seeing the place, and if that meant driving 2.5 hours there and back in a day, that was what we were going to do.  It was a super fun day, and none of us minded the beautiful drive at all!
We got up before dawn to get ready, and headed to our first stop, breakfast, in New London, NH.  Tucker's is the place to be for breakfast in New London…we had to wait 20 minutes just to get a seat, and people were turning around and leaving when they saw the lines!  But, it's absolutely worth it.  I had the french toast with fresh berries, whipped cream, and maple syrup…also, their hash browns are to die for.
After a hasty breakfast, we headed northward and into Vermont.
Here is a rundown of what we did while in Stowe:
EDSON HILL
Nestled in the woods, just outside town, is Edson Hill.  This peaceful, cozy inn is surrounded by an old network of well maintained x-country trails, a pasture full of horses, and several feet of snow.
Inside had a modern, ski cabin vibe, complete with furry rugs.  Downstairs is the most delightful tavern that feels as though it has been plucked right out of the British countryside.
Their Nordic center was just as cozy, with a view of the fluffy horses in the pasture next door.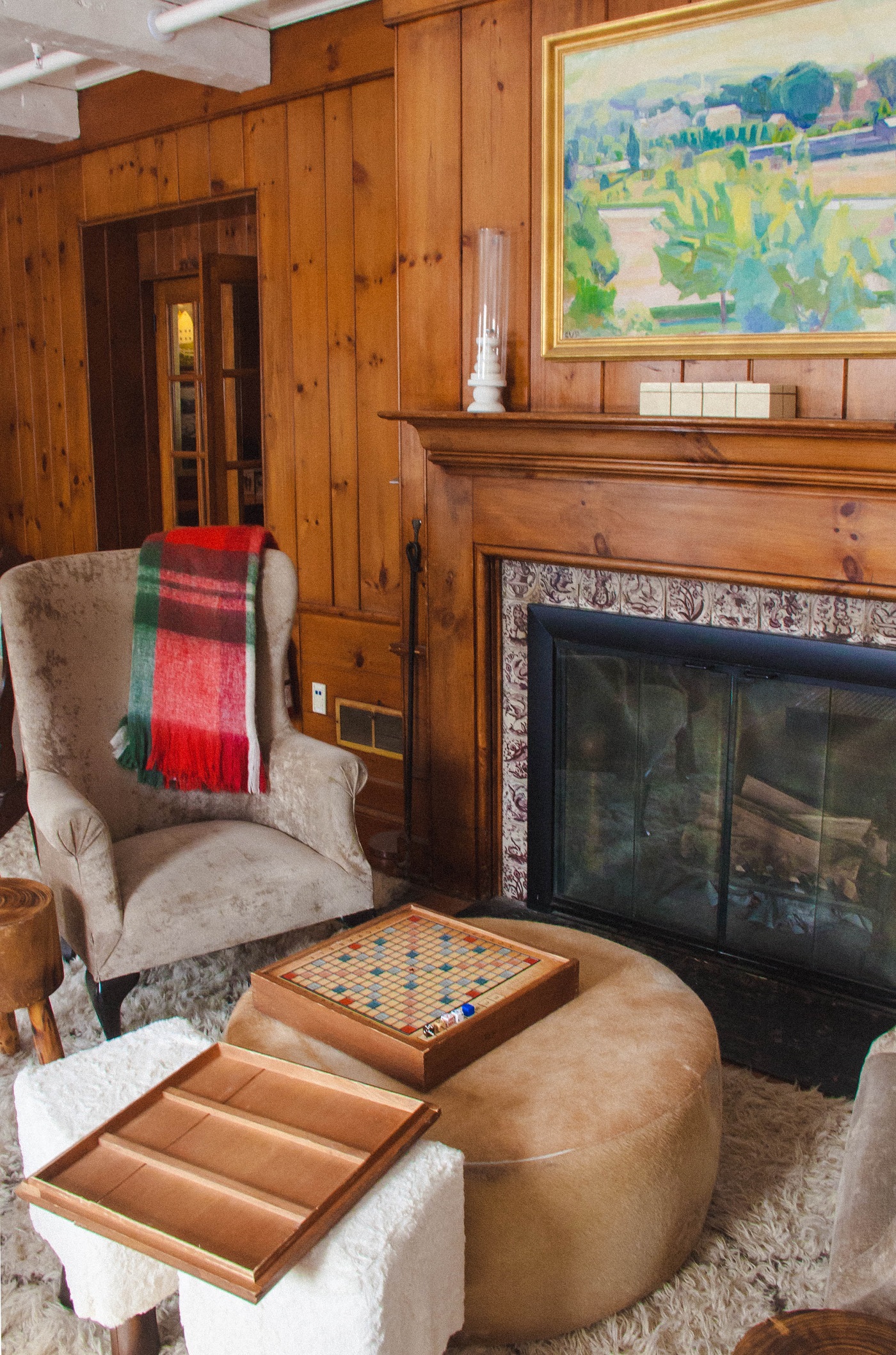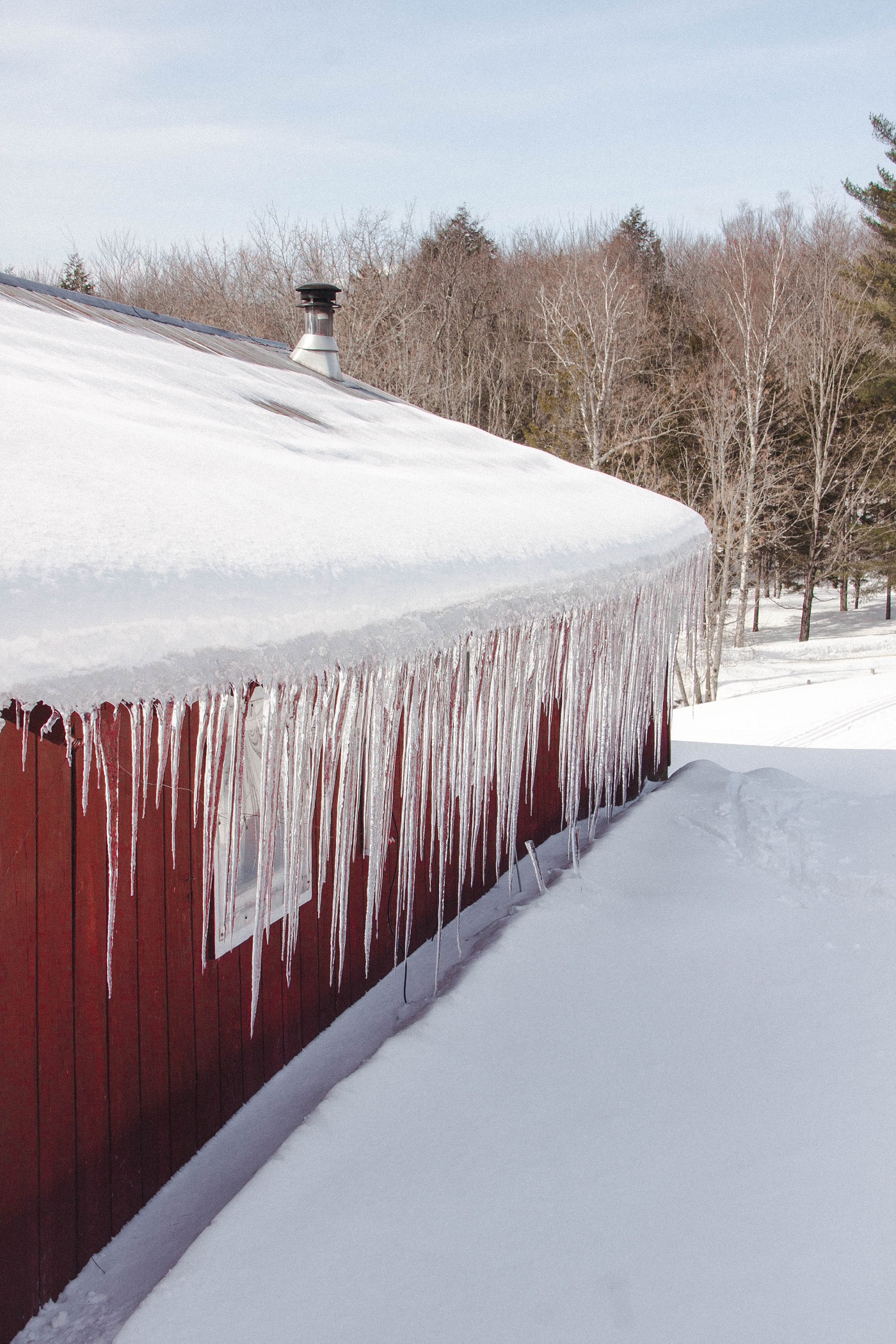 WIESSER WOODS TRAILS
We brought our snowshoes along, to ensure snowy adventures in Stowe, which is only fitting for the winter sports capital of New England (I think it's safe to say that…).  Sadly, we couldn't bring the dogs (Carson, our pup, and Poppy, who we were dog sitting) on the gorgeous Edson Hill trails, but the kind staff at the Nordic center were very helpful in pointing us to some trails just a few minutes down the road, Wiesser Woods, which is part of the Stowe Land Trust.
We loved Wiesser Woods!  The trails were perfect fit for everyone, especially the dogs.  Everyone on the trail had at least on canine family member with them, and we soon found out why…
…when you finally make it to the sugar shack on the north side of the trails, inside the mailbox there is a large bag of dog treats kept there for the furry adventurers!  It was so kind, and the dogs loved them!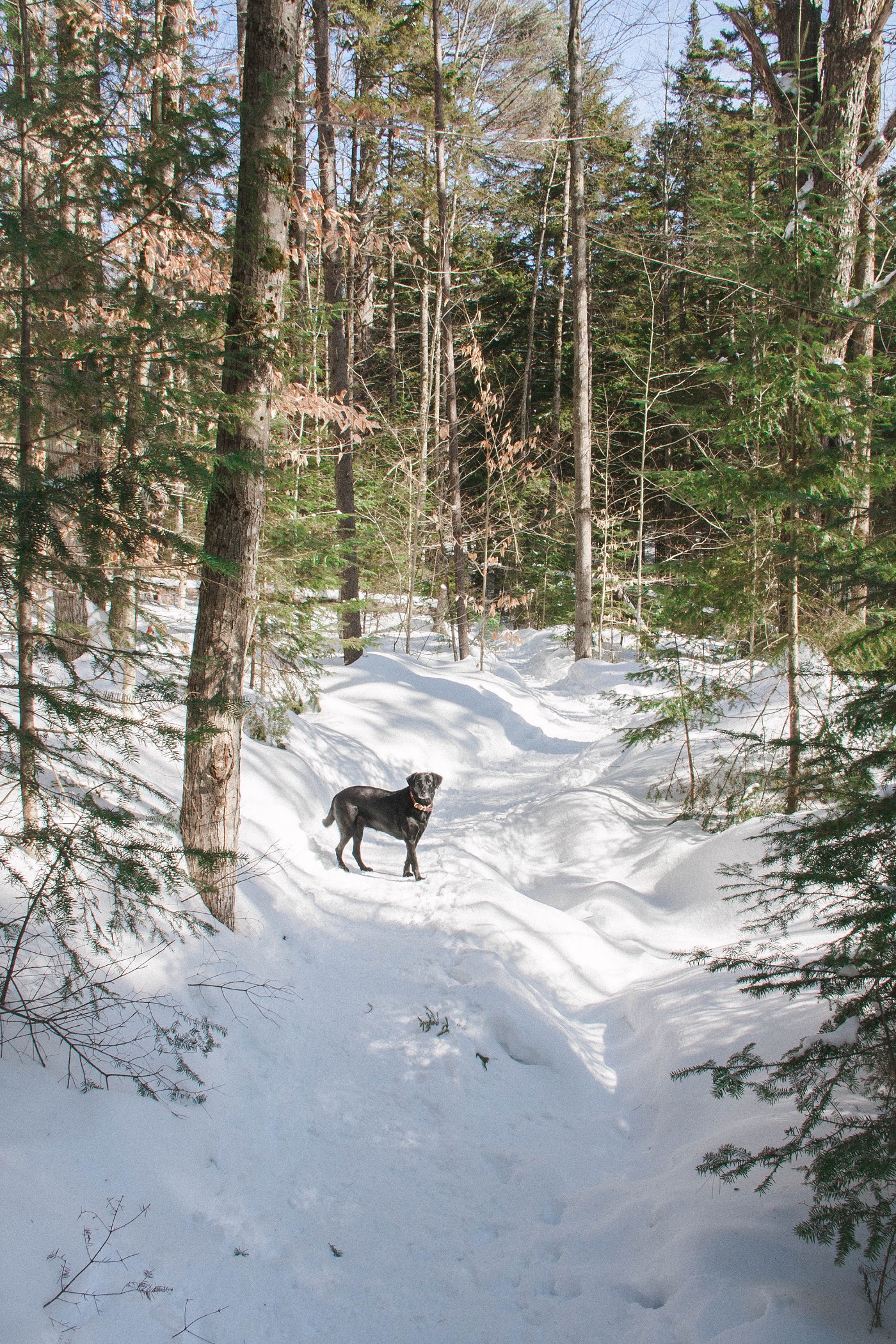 DOWNTOWN STOWE
Lunch was next on the agenda, and what better meal to have after snowshoeing than Swiss fondue?  We booked it back to down to town and made it to Swiss Fondue by Heinz, just in time for lunch.  The interior is delightfully decorated in an old fashioned alpine style, with songs sung in German playing throughout.
According to the owner, a kind Swiss gentleman, the fondue was made from 3 different cheeses, one over a hundred years old!  It was delicious.  The meal for one came with a large basket overflowing with bread, and an entire pot of fondue…I recommend sharing, it's built for two…
Downtown Stowe was a great little ski town, and even though the mountain isn't right there, folks were still walking around in full ski attire.  We stopped by Chalet Life, and Laughing Moon Chocolates, and Shaw's General Store.  We finished the afternoon by grabbing some cranberry bread and hot chocolate for the drive home.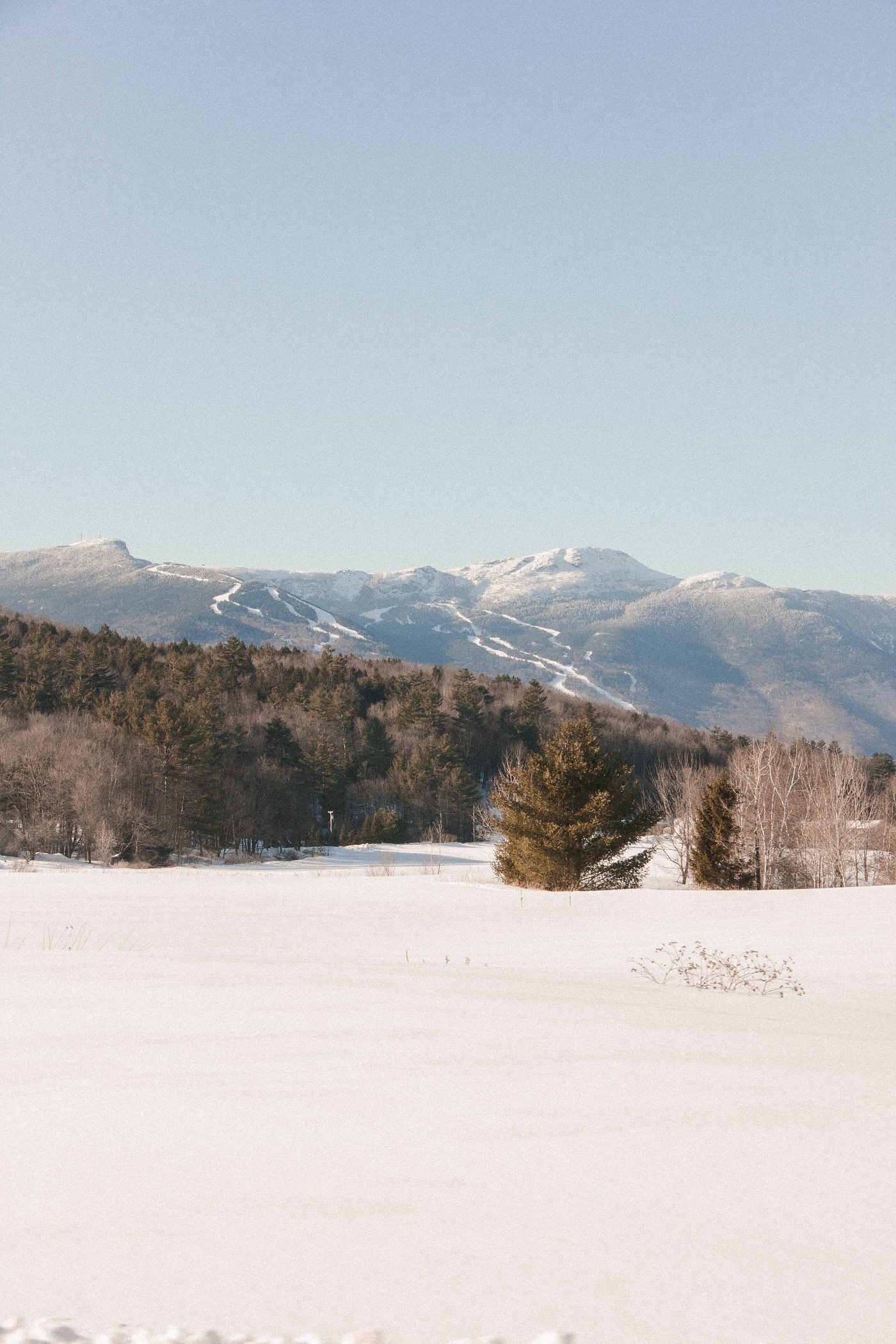 TRAPP FAMILY LODGE
Our last stop on the trip was the Trapp Family Lodge.  This icon of Stowe has been standing in all it's Austrian style glory for 72 years, and still running strong.  This hotel definitely has the best views in town, as it sits high on the very top of a hill just south of the ski mountain.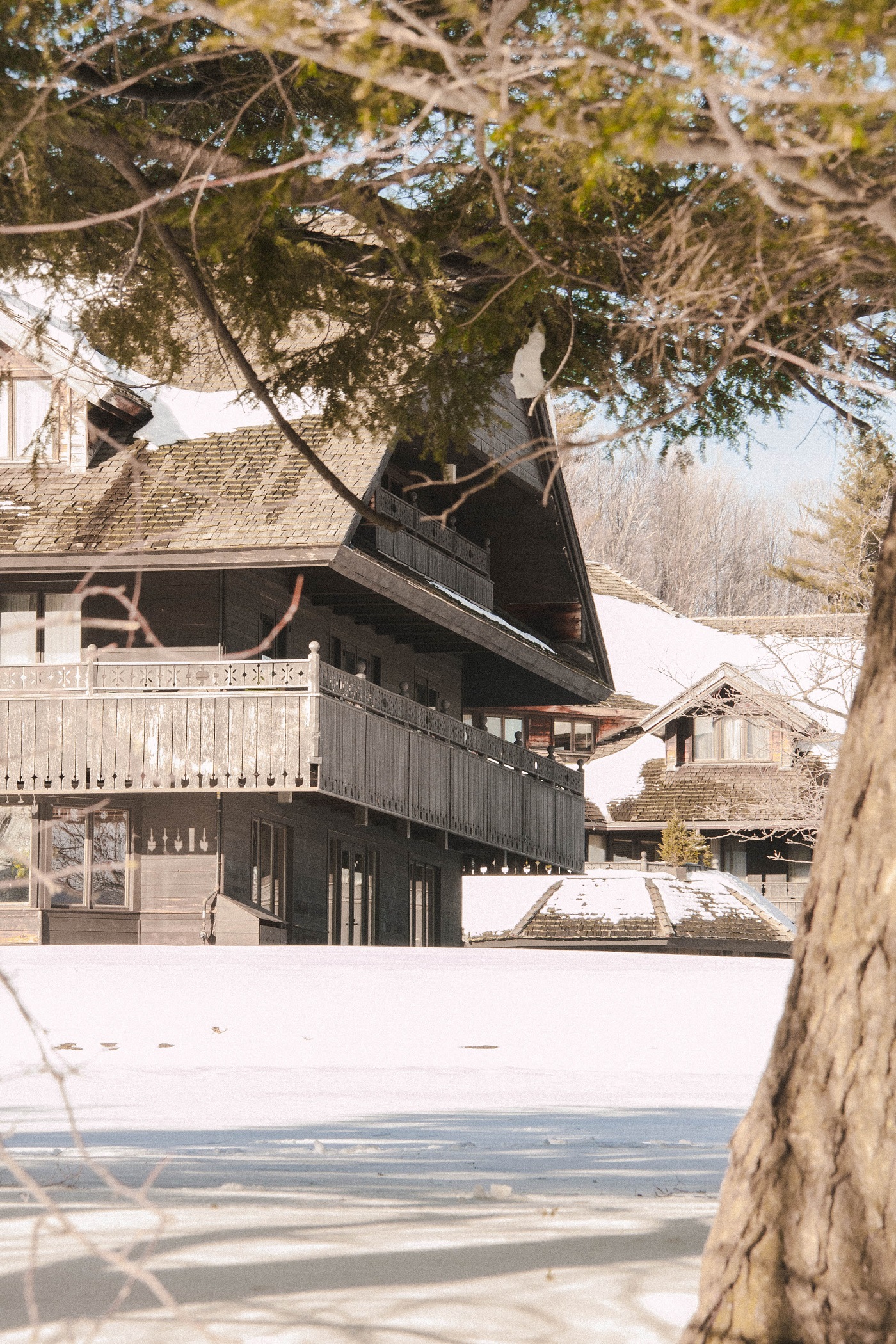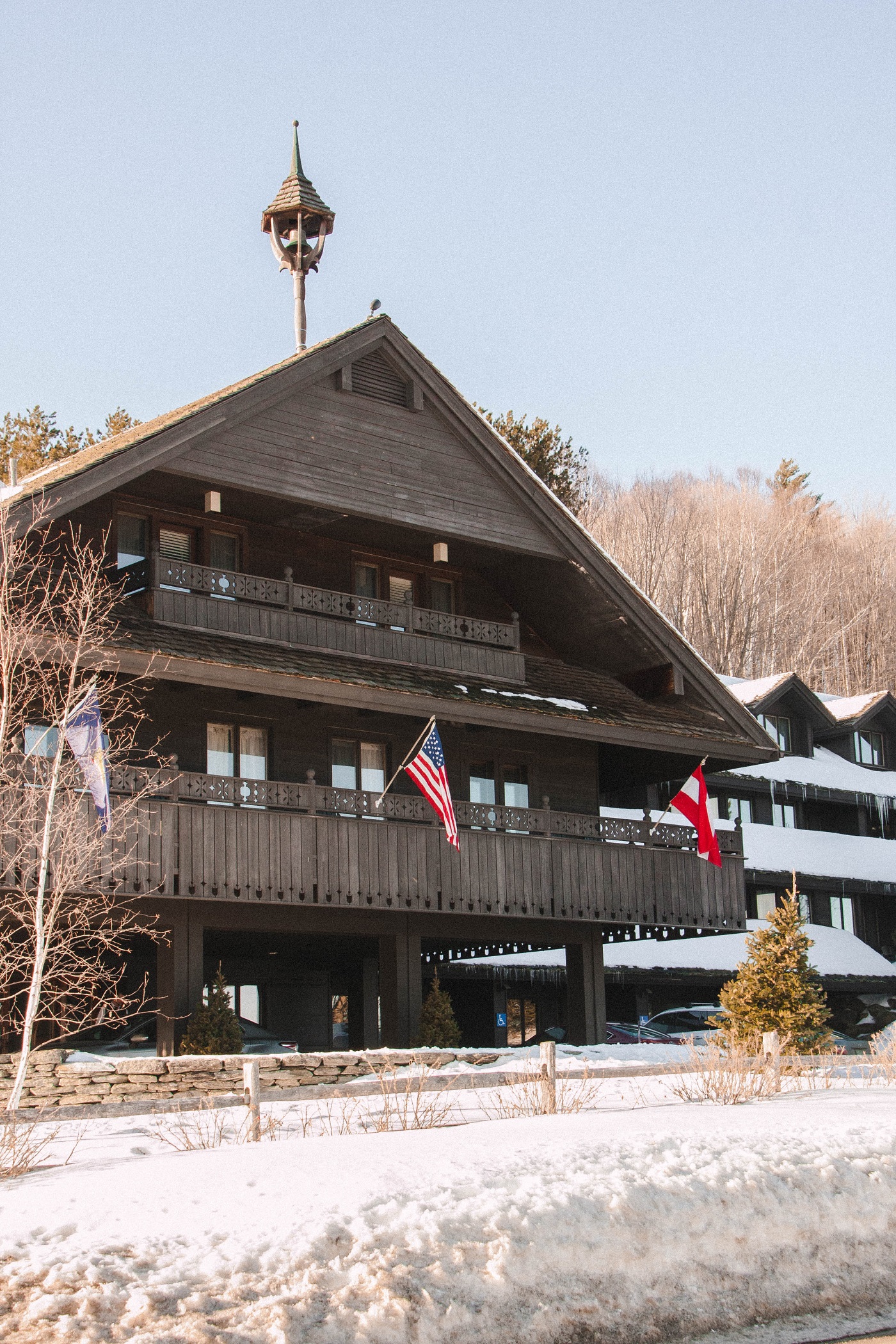 It was a very memorable day trip to this beautiful town, and I cannot wait to go back…I am seeing a ski trip in my future, for sure!