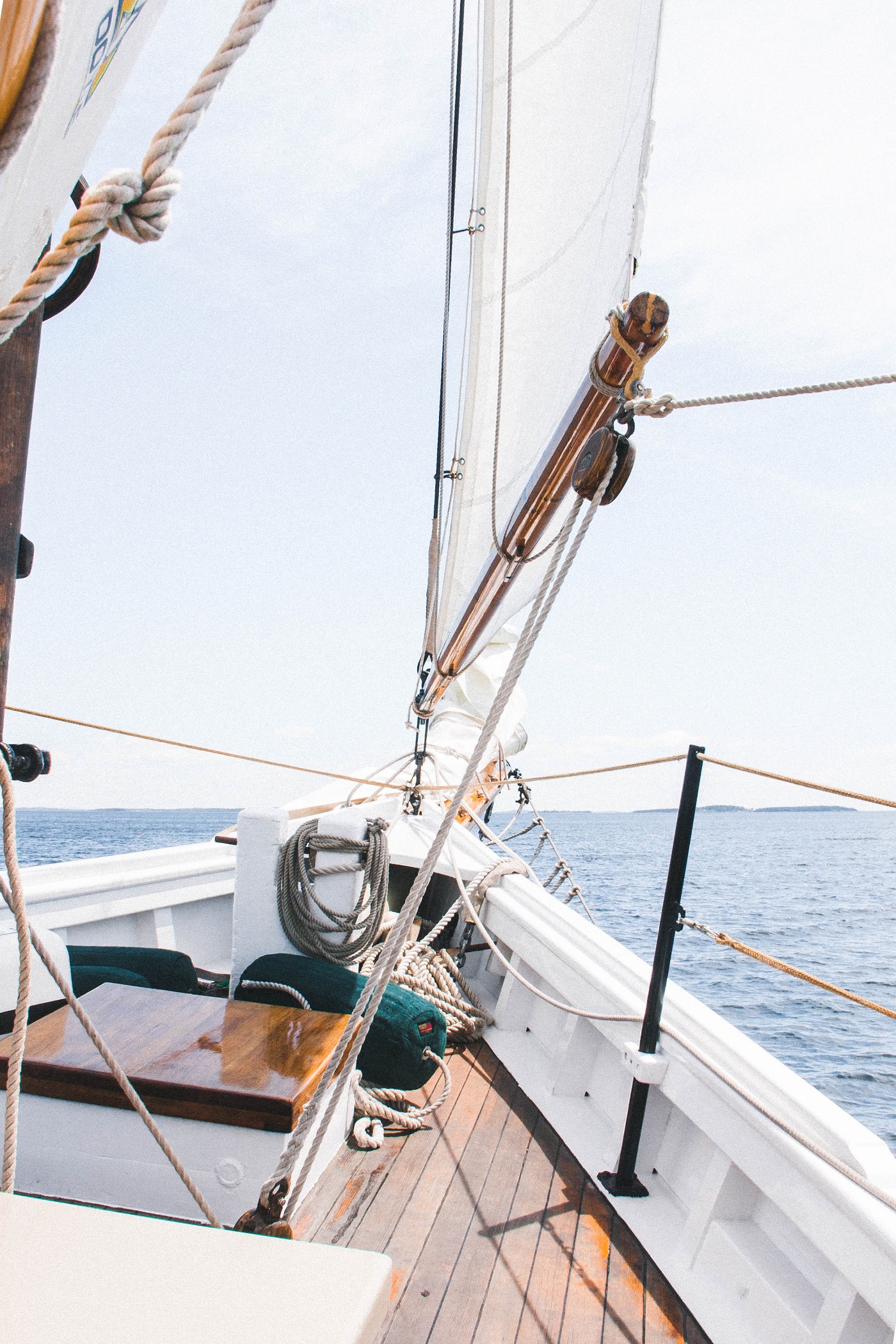 I'm back!  I apologize for having been away a few weeks, but I've been super busy as of late!  At the beginning of this year I decided that "this would be the summer" where I was going to do a ton of stuff I wanted and have a bunch of adventures and fun.  It turns out that this really is "the summer" because not only am I doing all that I wanted, but everything else seems to be happening at the exact same time!  I've been crazy busy with work, I've been working out daily, and with all that I'm planning my summer and going on my trips, looking forward to my brother's wedding, and trying to pack in as much friend and fun time as I can everywhere else!  I feel like my life has been pretty much chill up until this summer…  I can't wait to share all my adventures with you guys here and on my IG throughout the summer.  Stay tuned for a lot more!
My first summer adventure was in Camden Maine a few weekeneds ago.  Lark Hotels invited me up to stay at Whitehall.  They were hosting an influencer weekend, and I got to meet a bunch of wonderful ladies from all over New England.
D A Y  O N E
The first day was travel, which I don't mind at all, since it consisted mostly of driving straight up Route 1 in Maine, which is one of my favorite drives in all of New England.  The lupines were blooming everywhere along the road, and the sun was shining…it was just picture-perfect.  I think early June is now my new favorite time for visiting Maine!
I must take a moment here for a Public Service Announcement:  Wiscasset might be home to the famous lobster rolls at Red's…but I go for a very different reason…the brownies at Treats.  These are, without a doubt, the best brownies I have come across in my life (and I used to bake for a living once, very long ago).  They are worth the calories, the traffic, and not being able to back out of your parking spot for 10 minutes because of the never ending line of cars heading north.  WORTH IT, I tell you!
After the lovely drive, I made it to Camden in time for dinner and a walk along the harbor at sunset.
Whitehall was such a gorgeous hotel.  The interior was so bright, colorful, and fun…and I nearly picked up the gingham sofa and crammed it into the back of my car to take it home, but I restrained myself…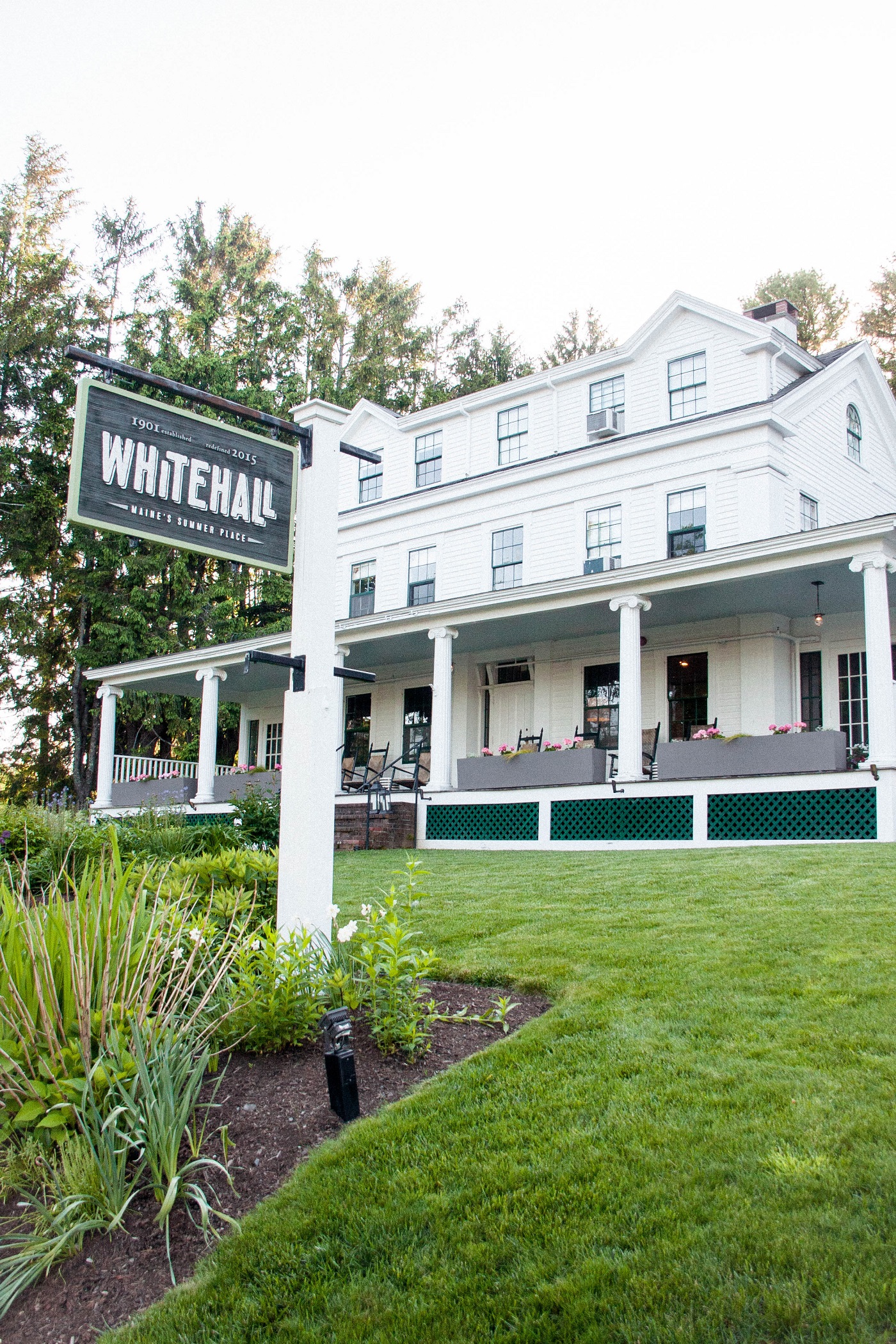 D A Y  T W O
Day two was the most amazing!  It started with Whitehall's amazing small plates breakfast…I tried everything…yum!
Next all of us ladies headed down to the harbor, just a short walk away, for a sailboat cruise on the Schooner Surprise!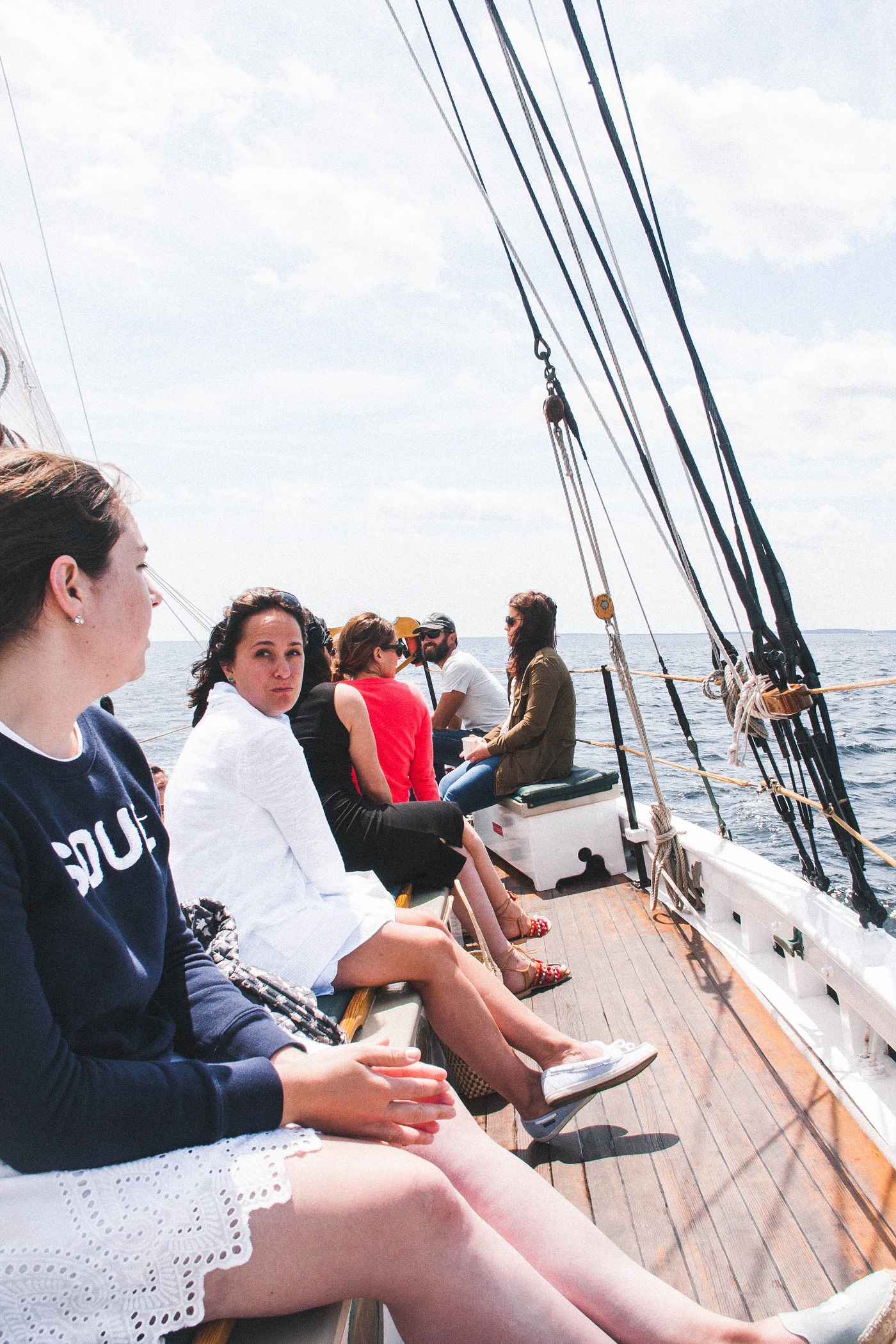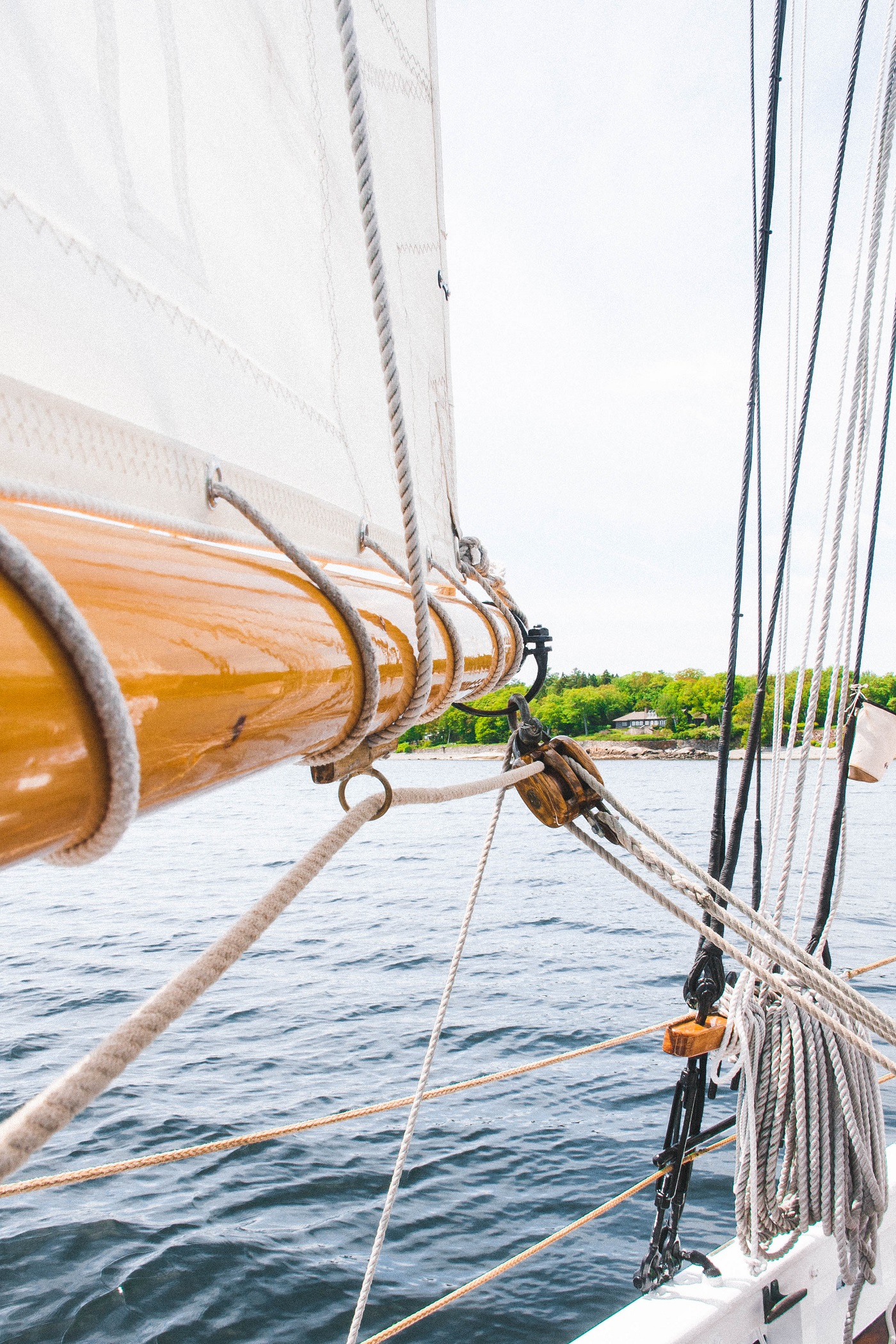 Let me tell you, this was some of the most fun I've ever had!  It was my first time on a sailboat, and it could not have been a better experience.  The cruise was a lovely two hours, and our two captains Will and Laird, were full of all sorts of information about the area, the buildings we were passing by, and the boats in the harbor.  My favorite part was when the boat tipped at such crazy angles so that you practically had to walk sideways to stay upright!  By the end of it, I was asking how one gets a job on a sailboat, because I seriously want one now…haha!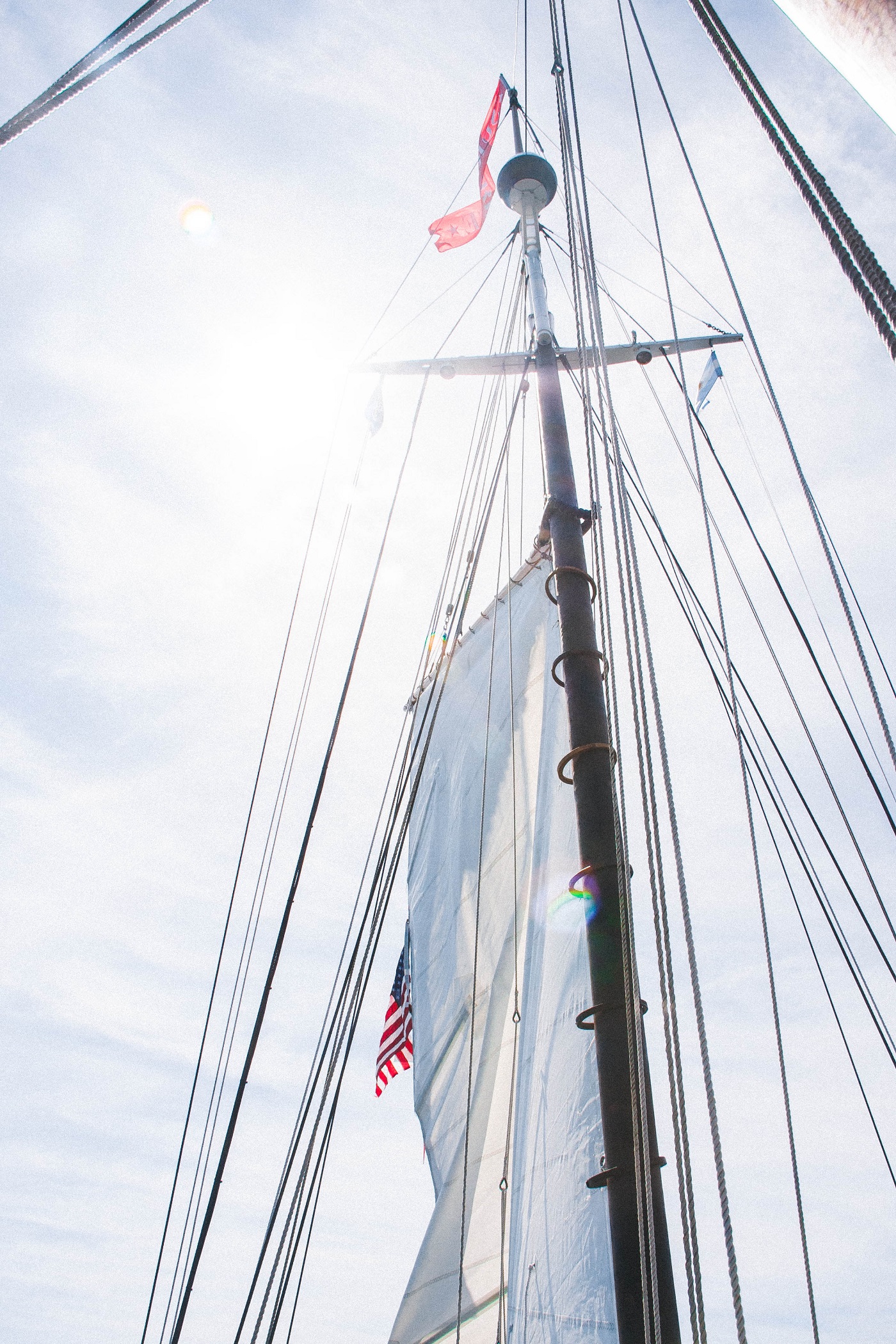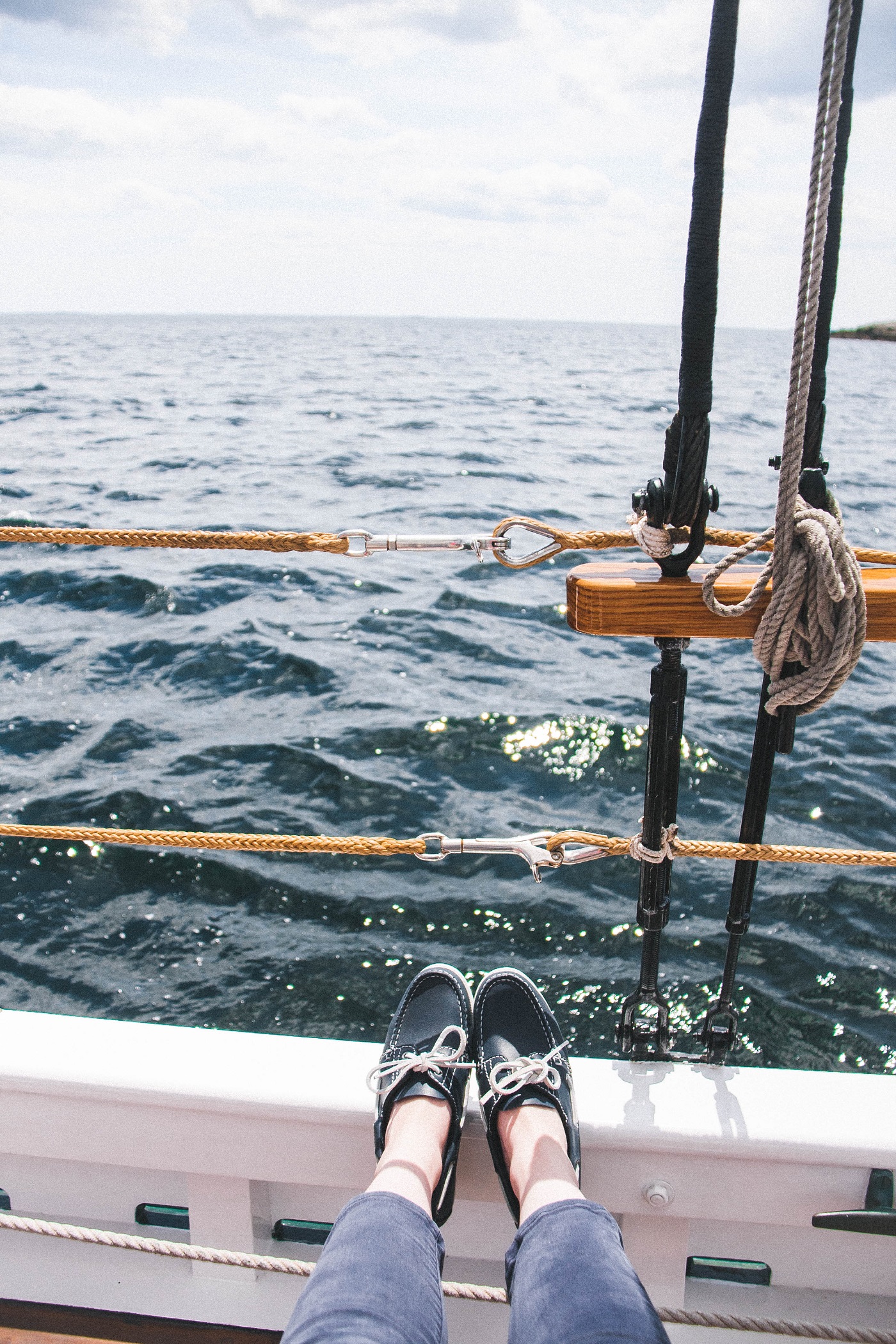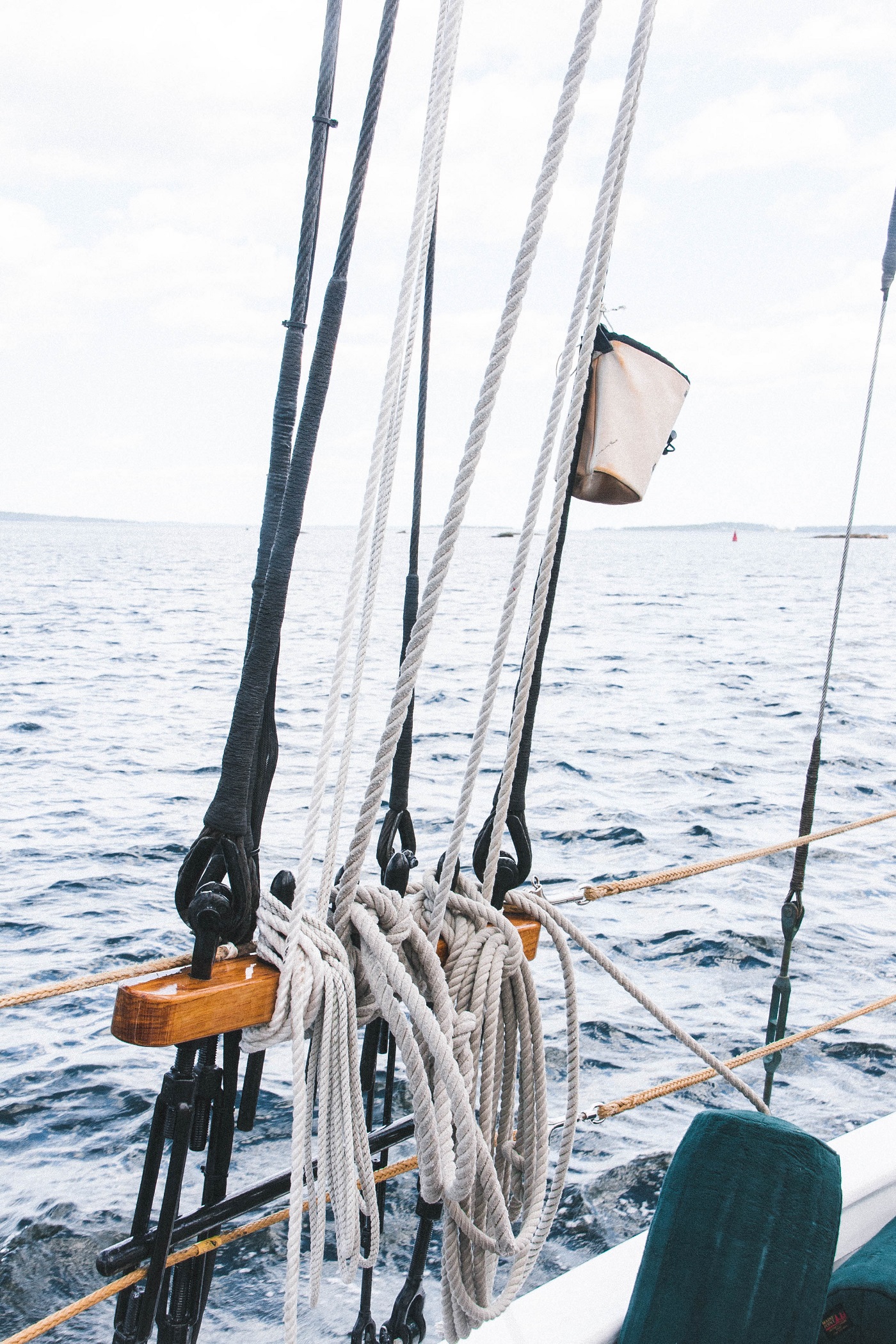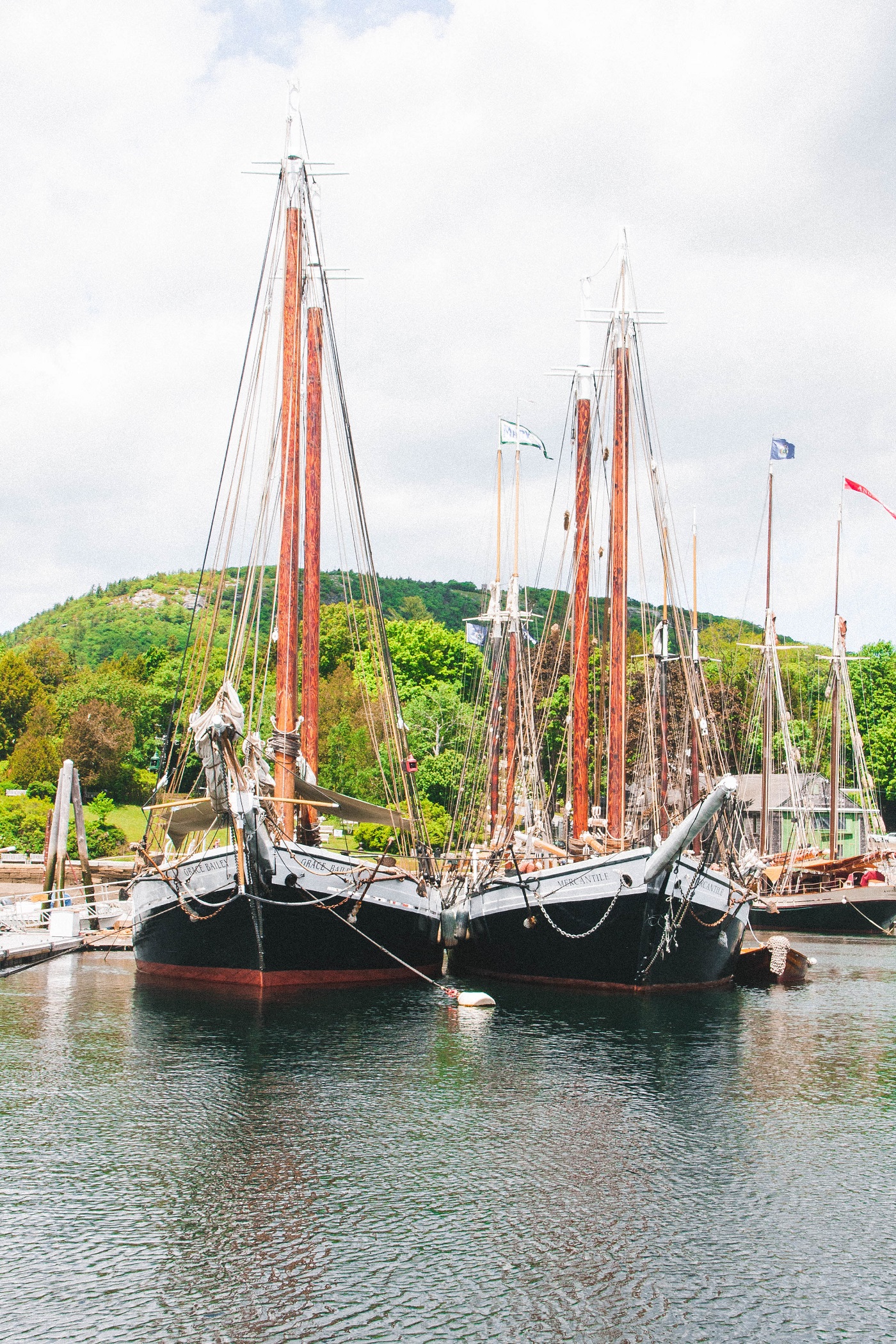 After the cruise, I parted from the group, and hopped in my car to head further north.  I drove as far as I could before I had to turn around to get back to Camden for dinner.  I made it to Verona Island, which was beautiful.  On the way back, I stopped at Fort Point State Park to see the Fort Point Lighthouse.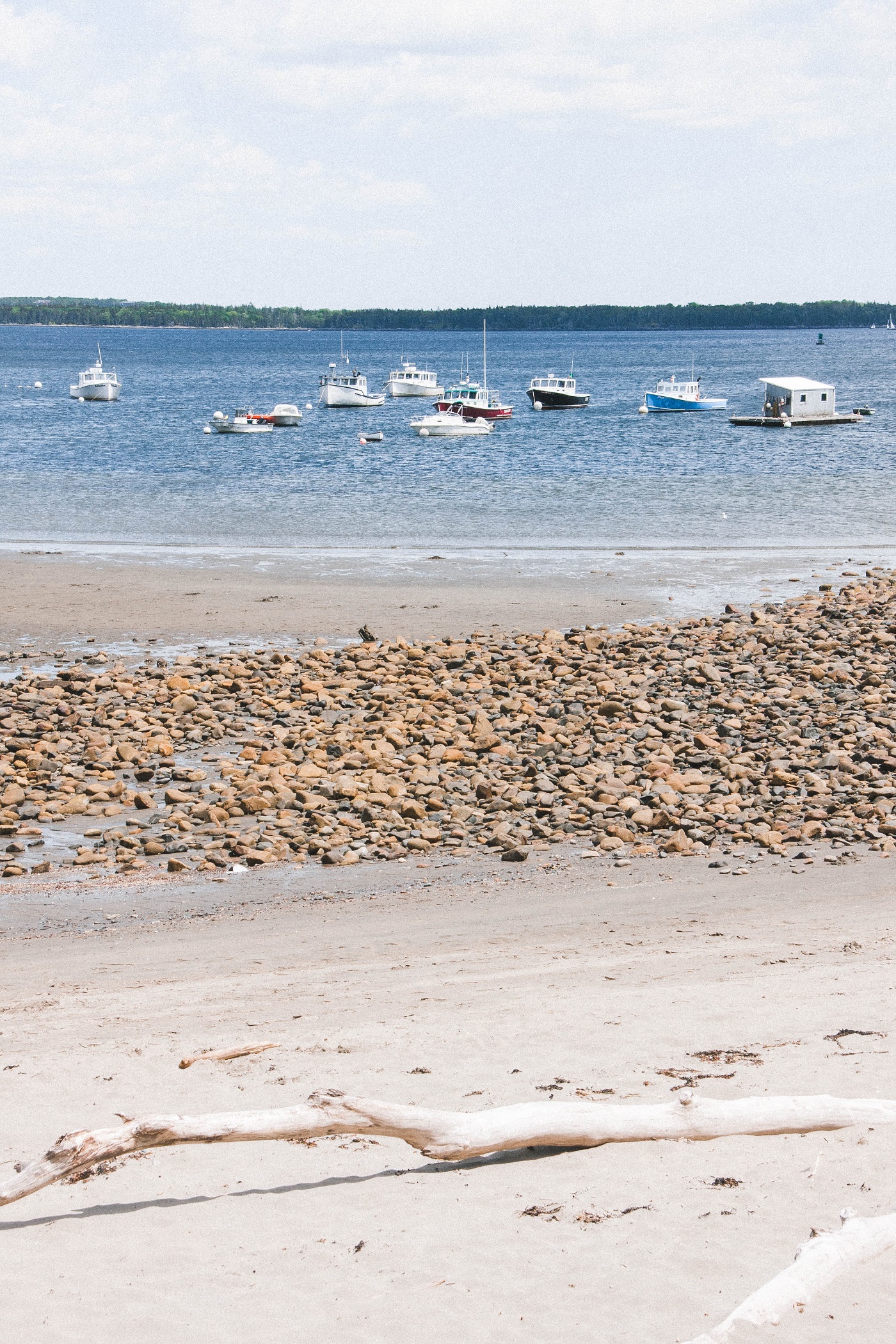 The drive made me realize that I want to keep exploring Maine so badly!  I was sad that I couldn't just keep driving and driving till I got to Canada!  I see a full Maine coastal road trip in my future, for sure!
And just like that, the weekend was over.  I drove back home the next day, but not after making plans with my family to bring some house guests staying with us this summer back up to Camden to take another cruise on the Surprise!
Thank you Lark Hotels for the wonderful stay at Whitehall!