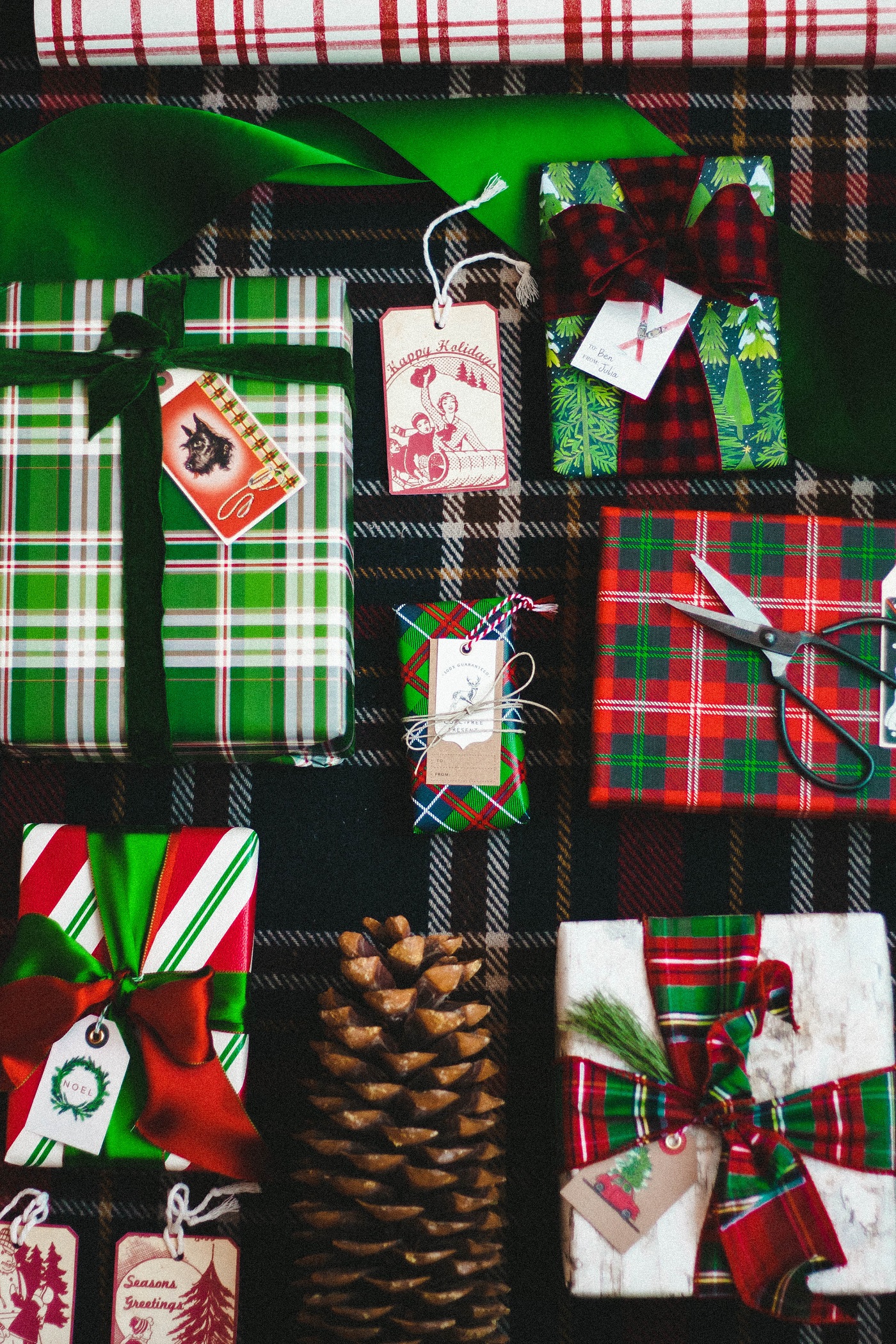 Can you believe it's less than a week till Christmas?!?!  I'm trying to process the whirlwind that this month has been so far…honestly I didn't expect it to be quite so crazy, but I feel as though everywhere I look there is something that has to get done!
And on that slightly exciting yet stressful note…one of my favorite de-stressing activities that absolutely has to get done before Christmas is wrapping gifts!  It's always fun to play some holiday music, or put on a Christmas movie while wrapping in the light of the fire and the Christmas tree twinkle lights!
My mom and I are wrapping paper collectors…its a bit of a problem really… every year we look at our boxes full of paper and say "We don't need to buy anymore this year!"…but that lasts till the next time we are in Home Goods or Target…haha!  Home Goods is the best for wrapping paper, I tell you, we find so many great rolls every Christmas season.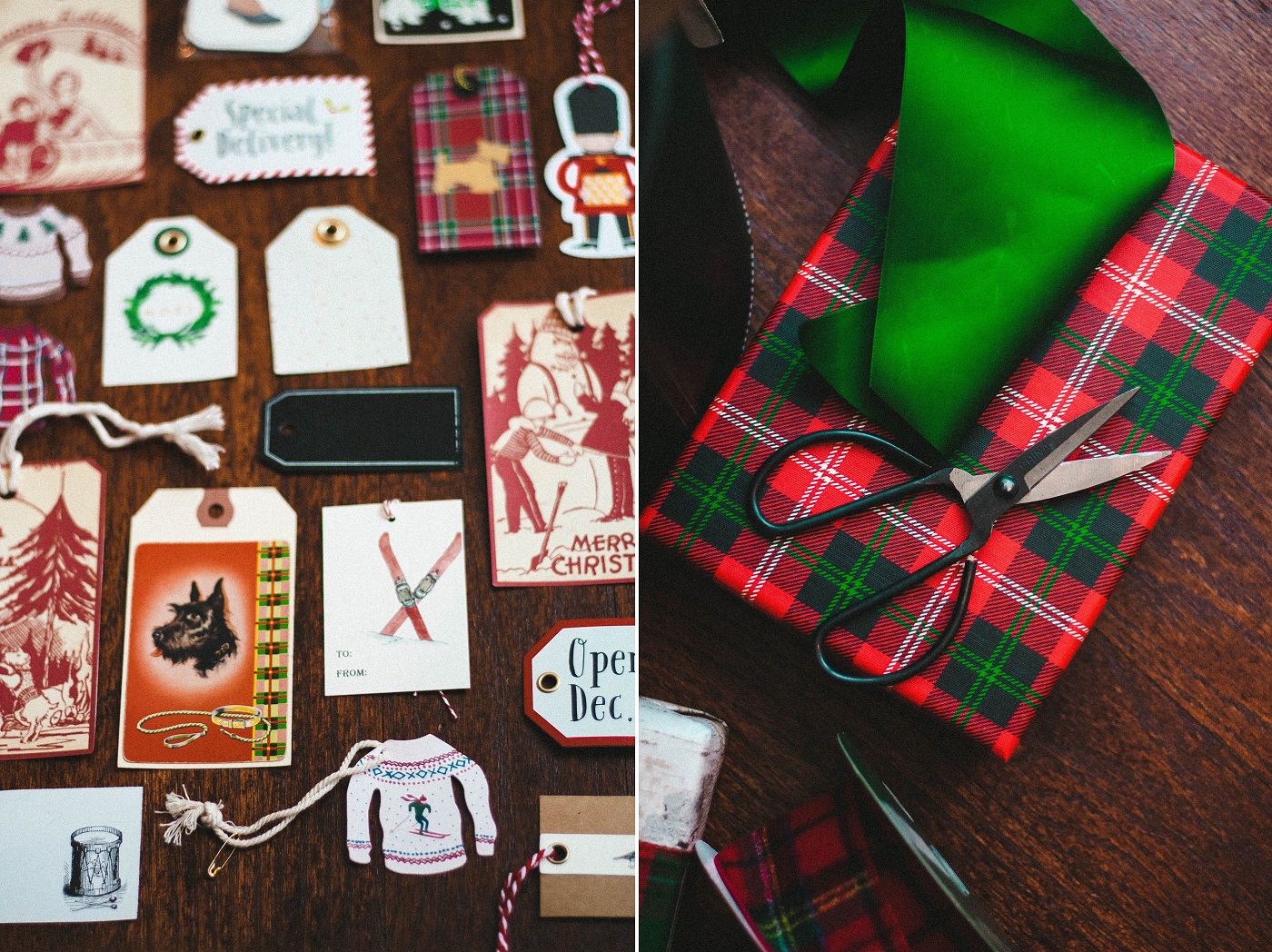 I tend to lean toward tartan, woods-y, and vintage-y looking papers, ribbons, and tags.  I love looking under the tree and imagining that that might be what it looked like for girls and boys on Christmas morning in the 1950s…or in Scotland…or in the Alps!

One of my favorite online sources for wrapping paper and gift tags is Rifle Paper Company.
My favorite papers are:  North Pol,  Holiday Snow Scene,  and Pine.
My favorite gift tags are:  Christmas Tree,  Wreath,  Santa's Sleigh,  Do Not Open 'Til Christmas,  and Rudolph.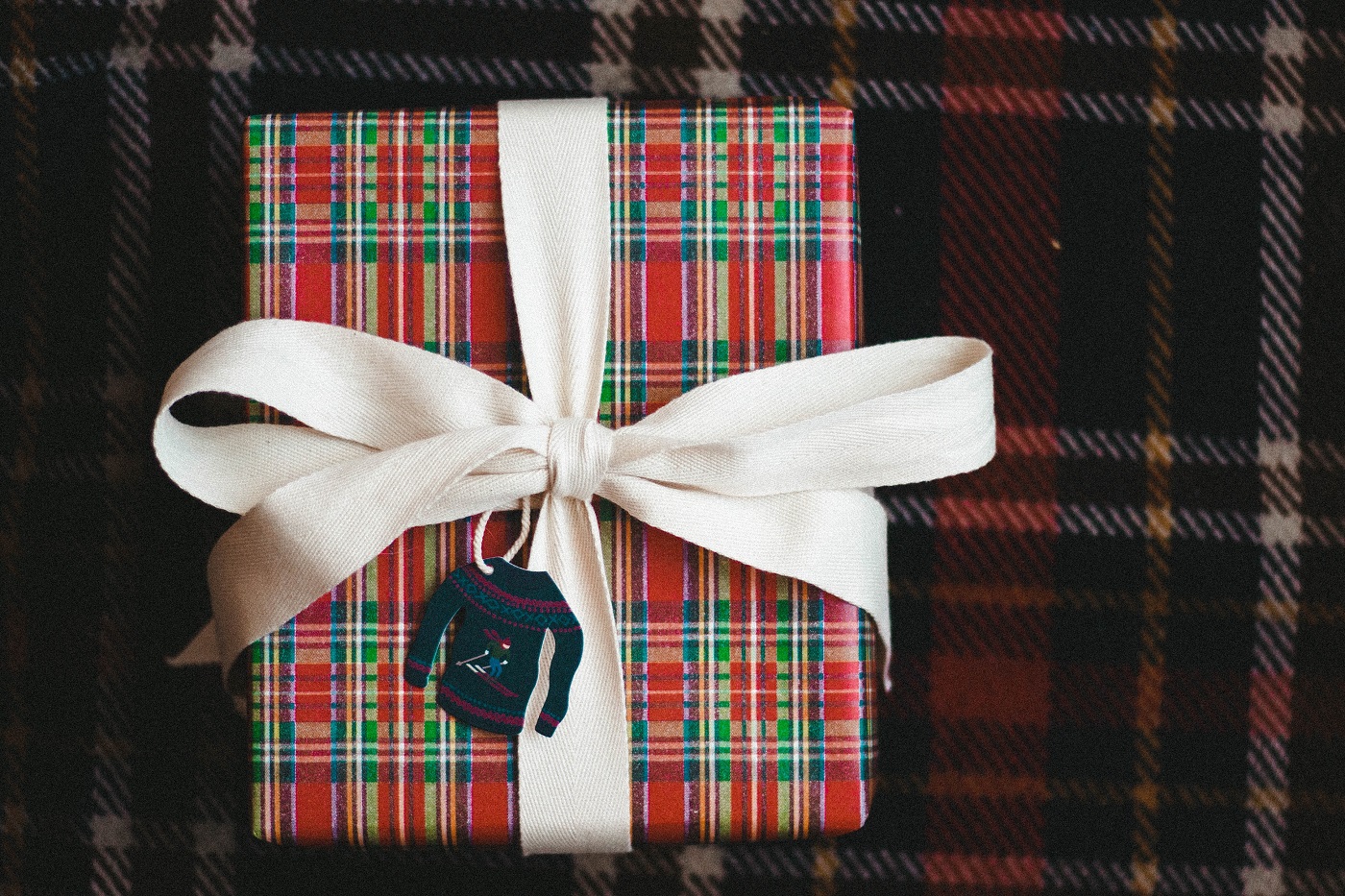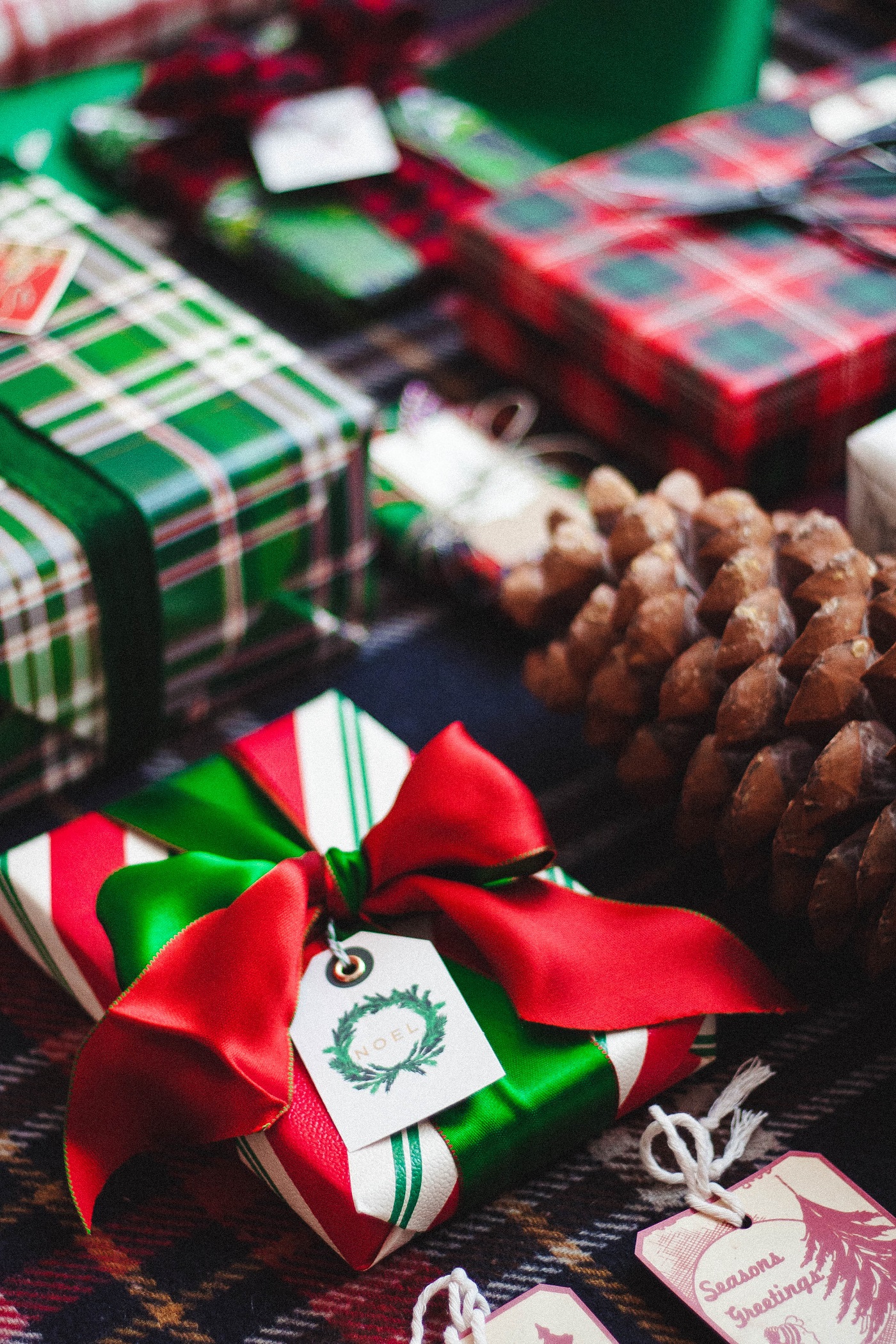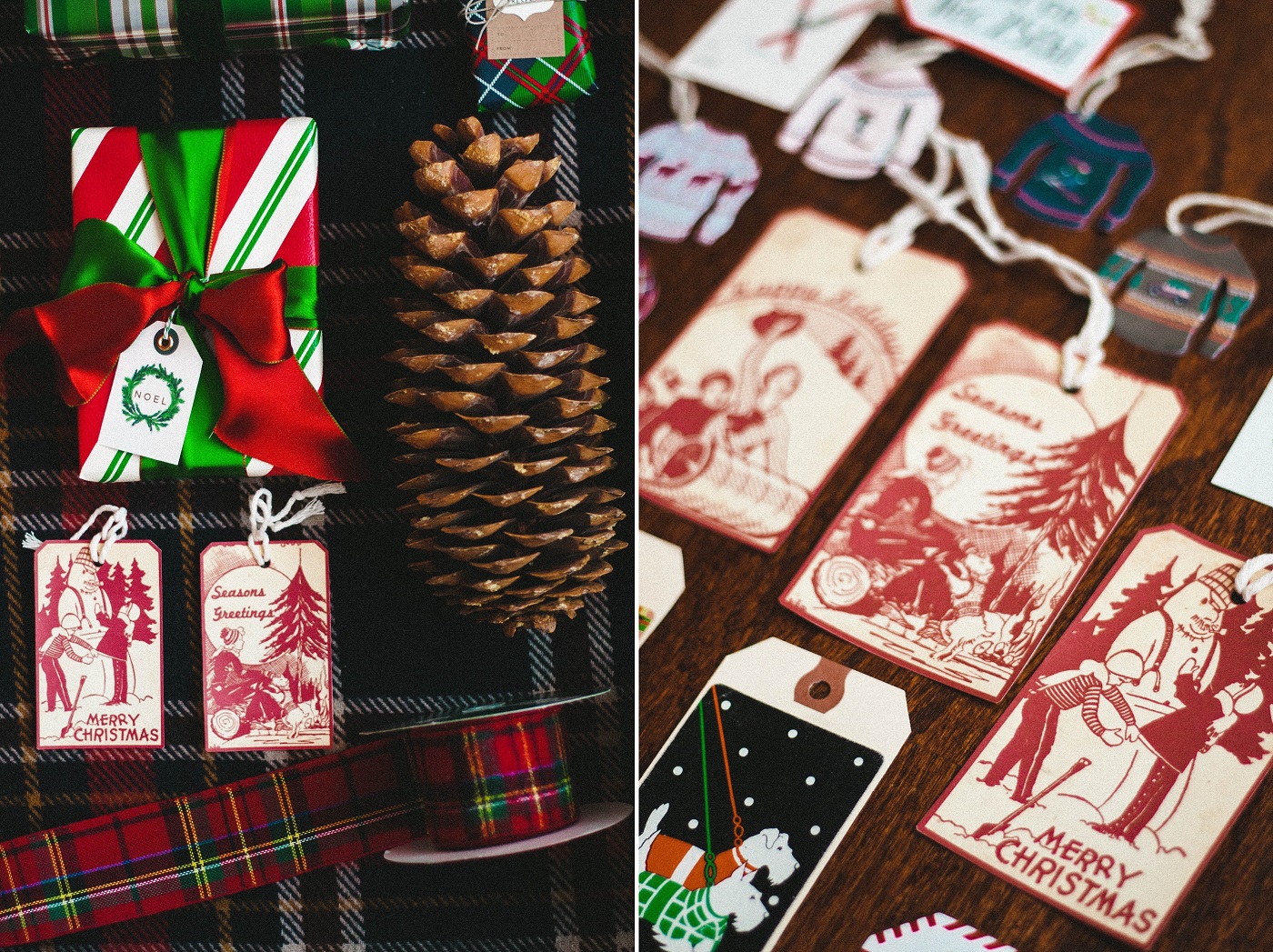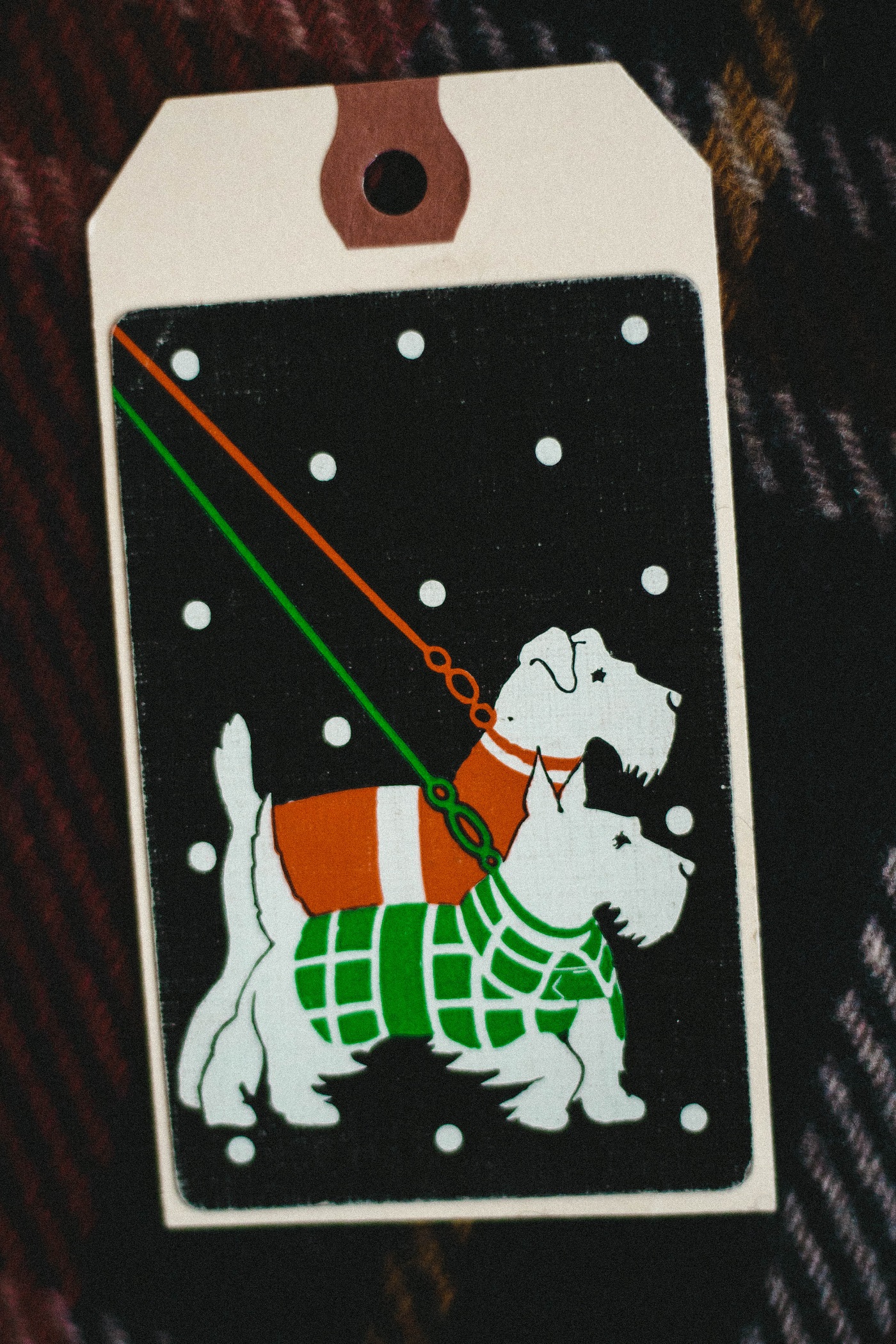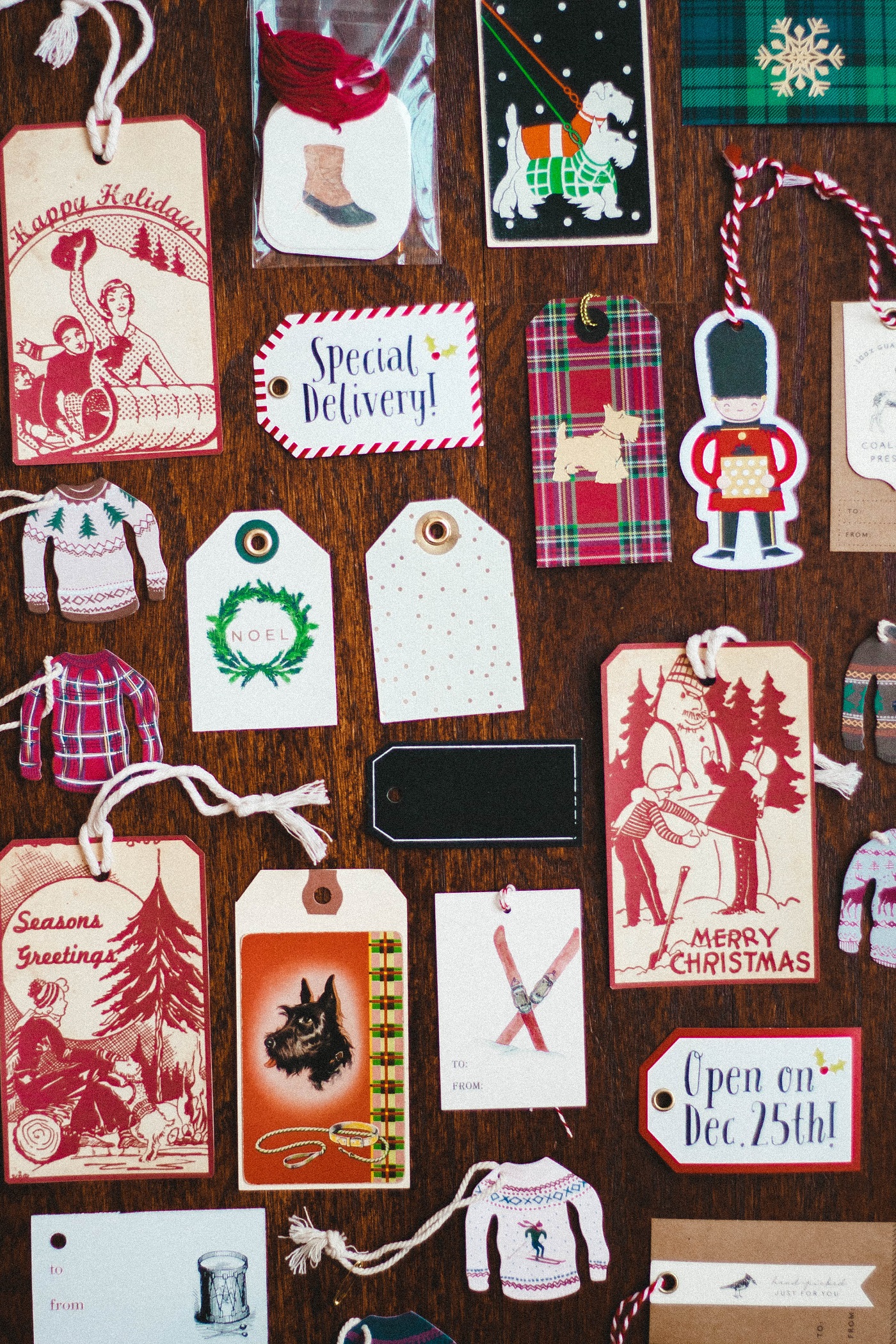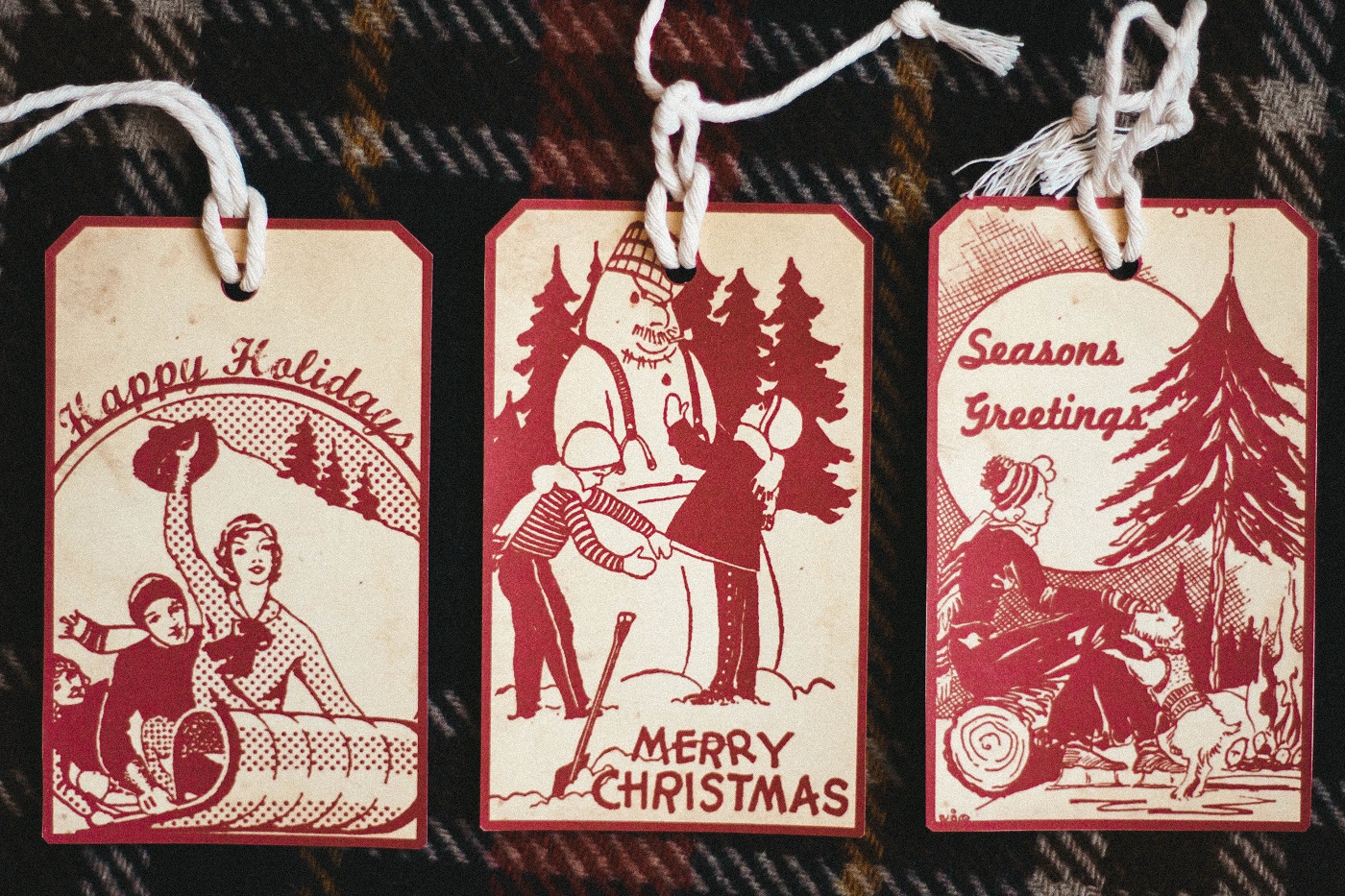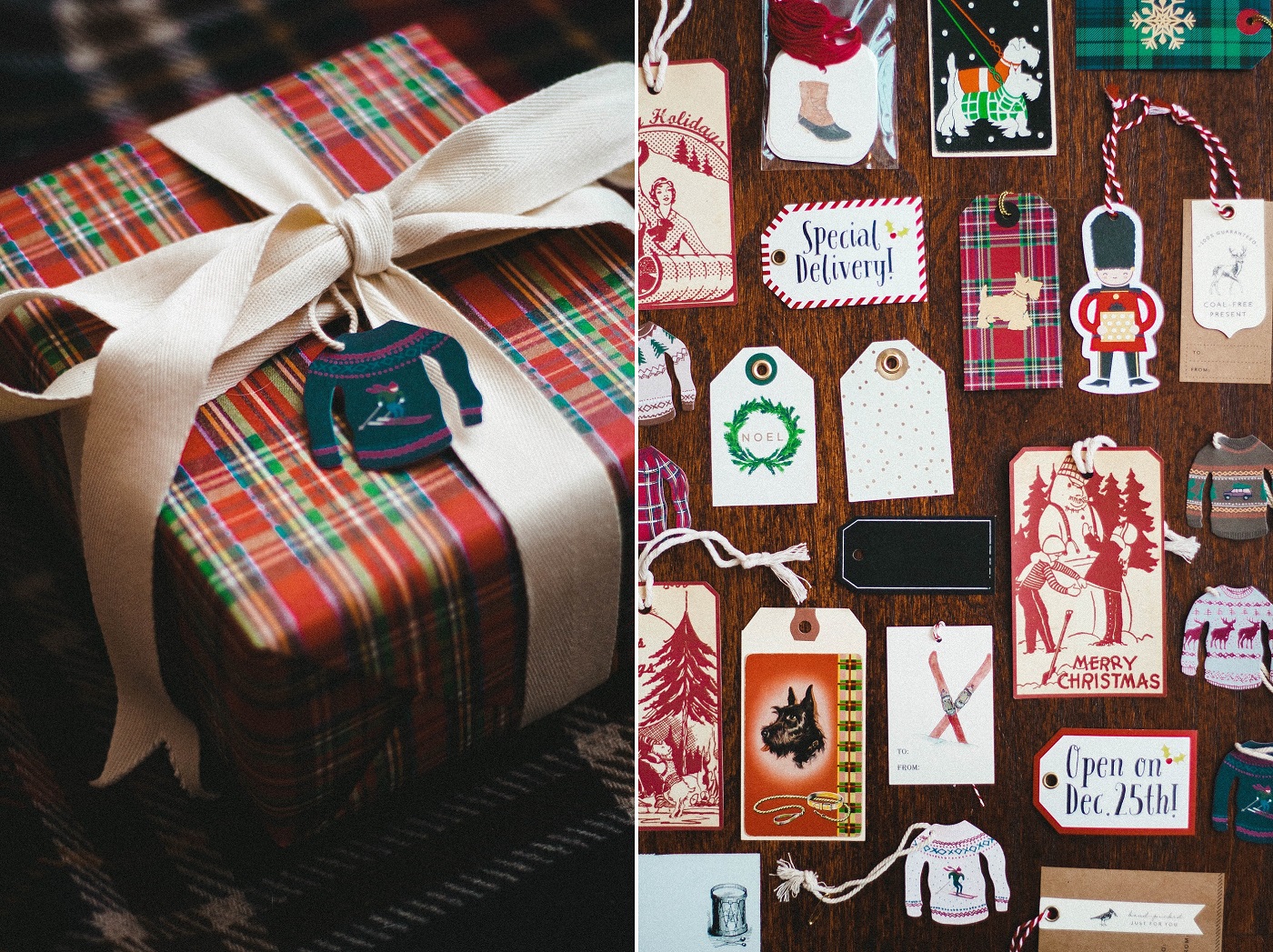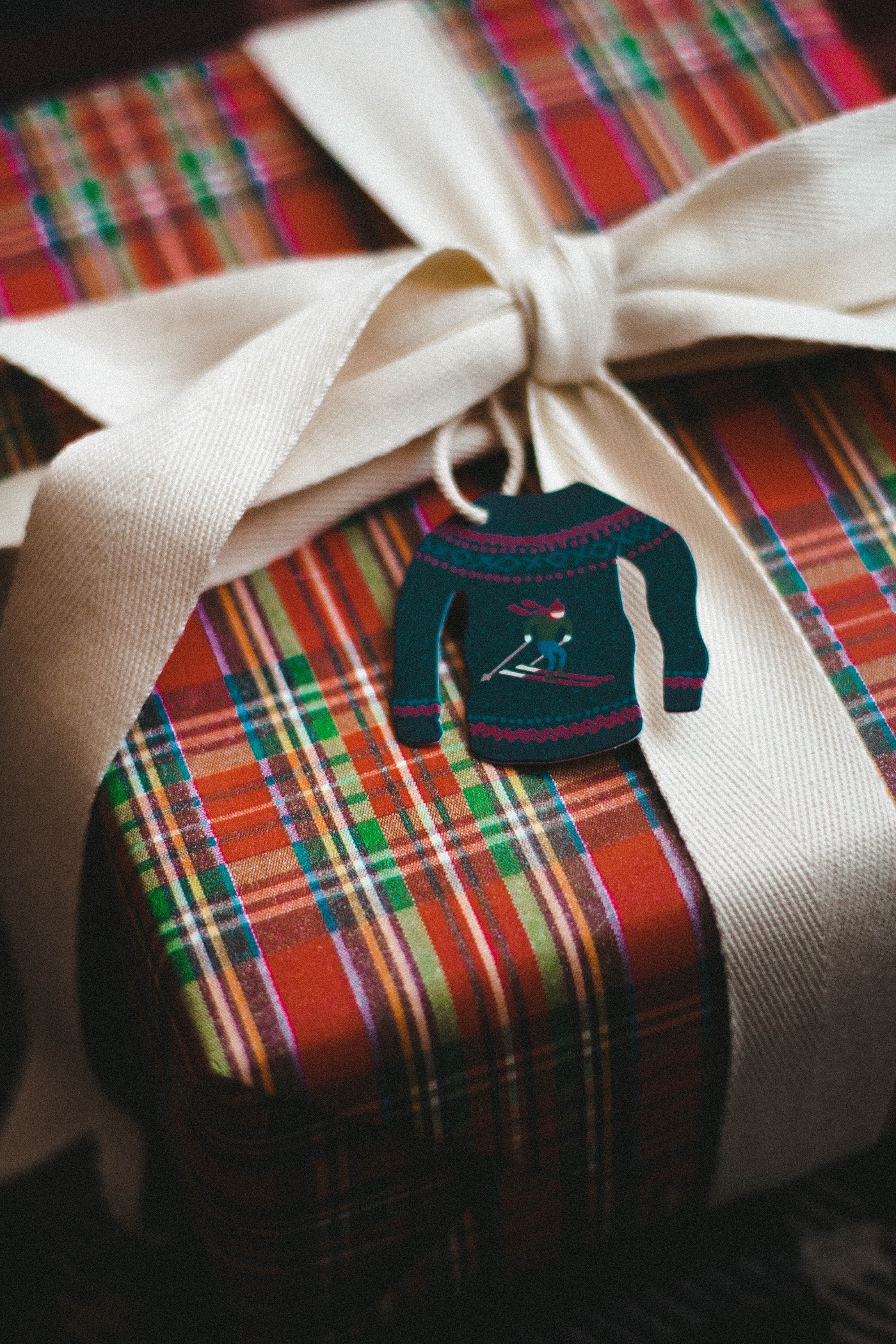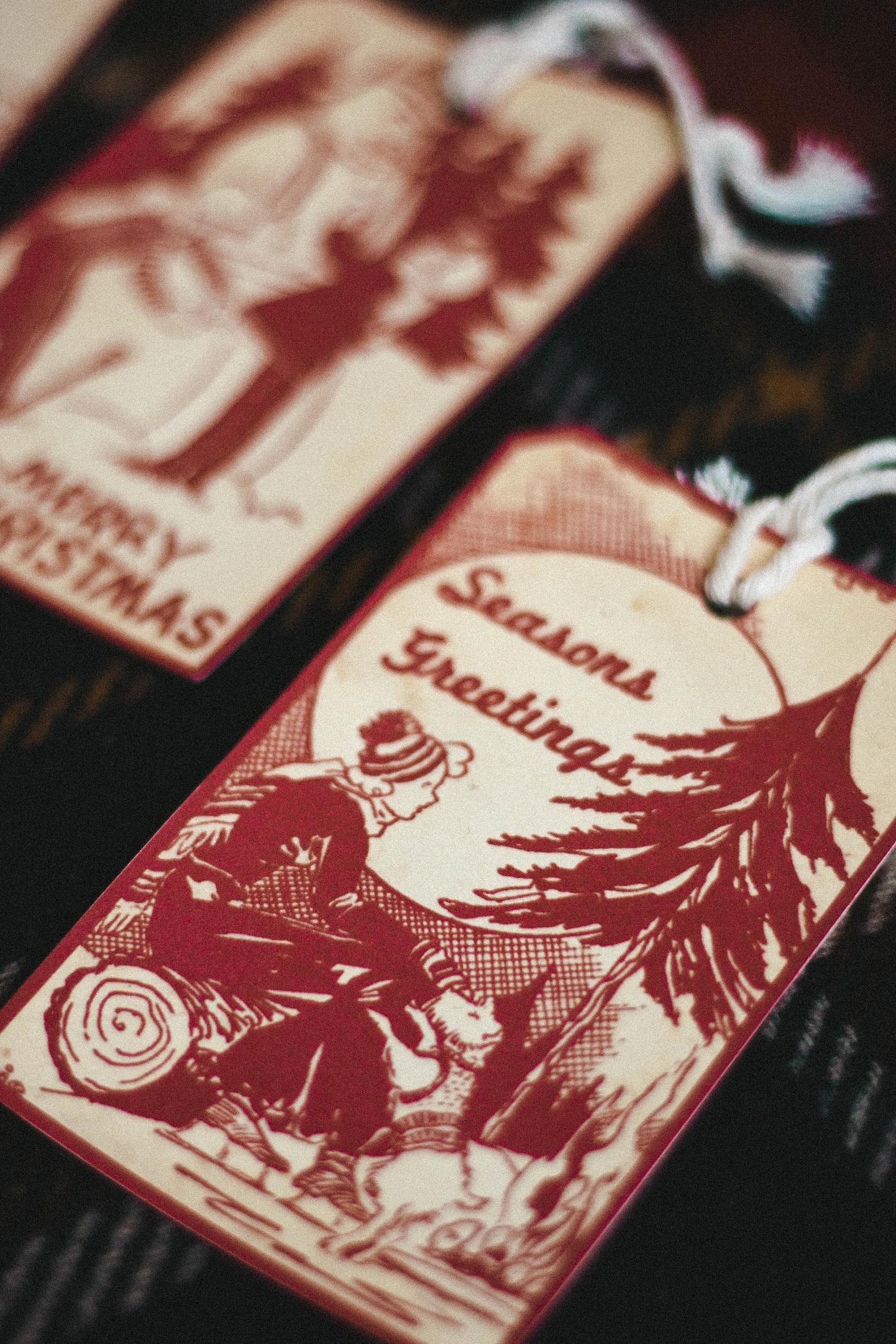 Where do you like to buy your wrapping paper and gift tags?