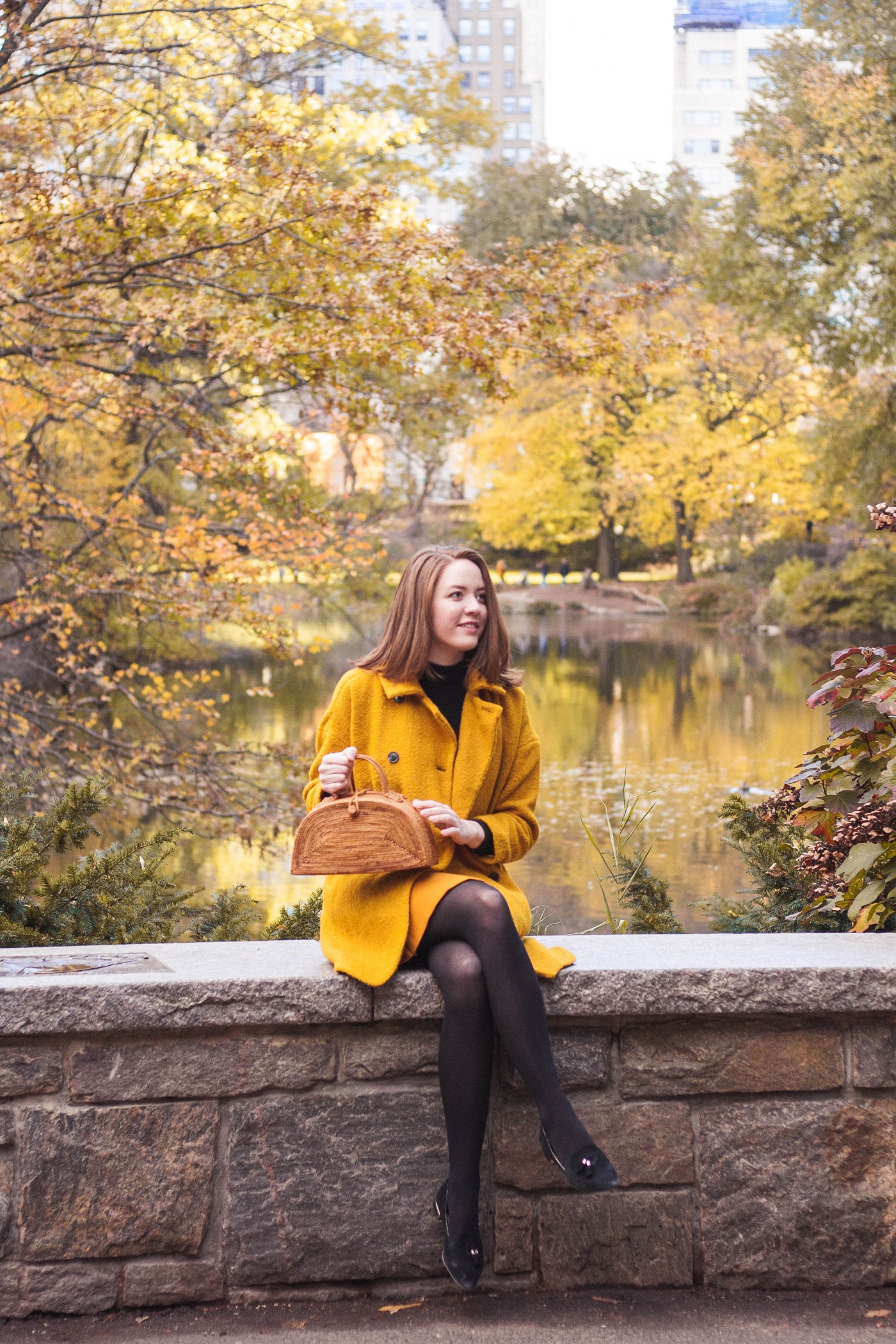 On Monday I spent the afternoon in NYC.  My mom and I went to see the Downton Abbey Exhibition.
It was a lovely exhibit with all sorts of costumes and sets, including a few of my favorite day outfits that Lady Mary wears in season 5 and 6.  It was so interesting to see which dresses were actually old and which were made for the show. I had so much fun, and I encourage any Downton fan that lives near the city to check it out!
Beforehand we had a bit of time to kill, so we decided to stroll through Central Park for some photos.  The trees are lovely right now! Most of them are bright yellow, and it really feels like fall in the city!
Coat: Madewell  / Cashmere Sweater: Everlane  /  Skirt: J Crew (old, similar below)
Shoes: Vince Camuto (similar below)  /  Purse: (vintage)

We finished off the day peering through the windows at Bergdorf's, and having a delicious meal and chocolate cake at The Polo Bar.
Till next time NYC!