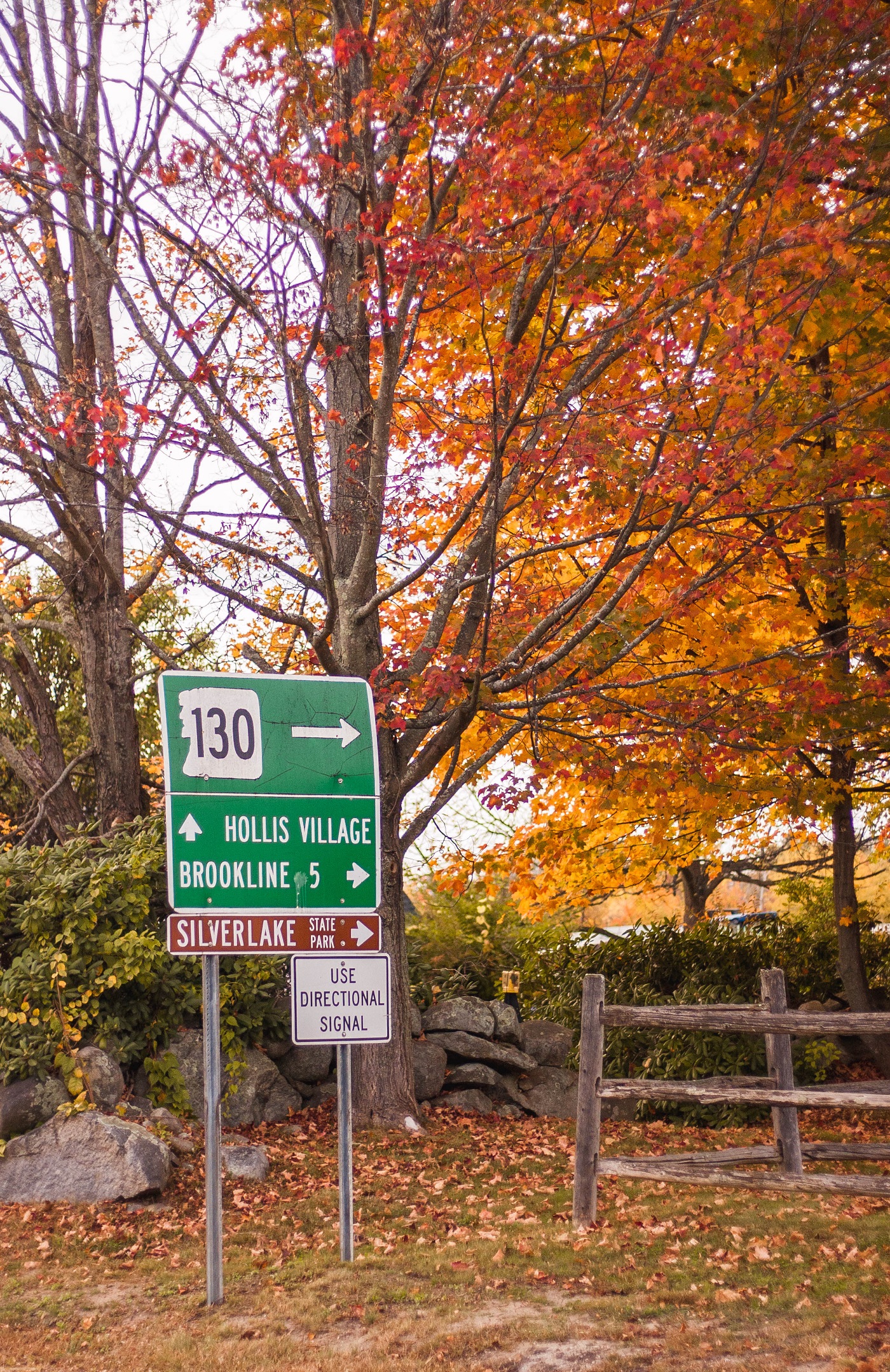 I hope the week has been a good one for everybody!  I can confidently say that southern NH has reached peak foliage, and the weather is taking a nice (albeit rainy) turn for the better!  I'm finally pulling out those scarves with confidence, and my Barbour is coming in handy, what with this drizzle and all.  I visited a lovely farm stand with loads of pumpkins piled everywhere this past Monday (post on that coming soon!), and Wednesday I spent in Boston, trotting 'round Beacon Hill and enjoying the autumnal decor and a bowl of roasted tomato soup from Tatte…my idea of the perfect rainy day excursion!
Here are a few things that have been on my radar as of late.  Enjoy the weekend!
New England's Finest  –  I recently worked on a collab with this company, and I think it really is the most fabulous idea.  New England's Finest gathers up all kinds of different product by New England artisans, and ships them out to you when you subscribe!  My box was filled with everything one would need for a grown-up lunch box, and it was all so delicious, from peanut butter, jelly, to shortbread cookies and maple crisps!  You can select a 1, 3, 6, or 12 month subscription, and each month a box shows up on your doorstep, filled with 4-6 artisanal food and home products!  I'm thinking that these would make pretty awesome Christmas gifts!
Barbour x Orvis x Land Rover Sweepstakes  –  My dream car is 100% a Land Rover Defender, so you can imagine my excitement when I found out about the Barbour sweepstakes, in which the grand prize is a restored 1995 Defender!  The sweepstakes ends June 2018, and the secondary prizes are pretty darn awesome too, including jackets, Barbour gift certificates, rods, luggage, and more!  This has to be the most amazing sweepstakes I've ever seen in my life, don't you think?!
J. Crew Striped Teddy Coat  –  This coat!  I think I'm turning this one into a poll, do we love it, or hate it?  I believe that I'm leaning toward loving it…what's your opinion?
Jo Rodgers  –  On of my all-time favorite Instagrammers in the gorgeous, talentent, elegent yet down-to-earth Jo Rodgers!  She lives in London, loves hot chocolate (a woman after my own heart!), thrives off of dreary days (swoon), and has the most delightful writing style that, along with her delicious photography, wraps you up in a cozy blanket and makes you wish you were living the romantic life in England!  She writes for Vogue, and here is my favorite article of hers about her trip to Skibo Castle in the Highlands (that picnic, tho!).  Please check out her Instagram, it is one of the most inspiring you will see!