Every time Fall starts to roll around, I find that there are always a few core accessories I always come back to each season.  They are usually very classic, and never go out of style, which means you can totally buy as many as you want, but you don't have to.  If you invest in quality classic pieces, they will last you years, and are always in your closet for the perfect occasion.
– Hunter Boots  –
Hunters are top in my "must-have" list.  They retail for $150+, it is 100% an investment worth making.  I recommend having both the original tall rain boot, and the packable rain boot for trips.  I took both of mine to England this year, and the packable is definitely the way to go. They roll up so nicely, and they even come with their own bag so you can store them and keep your luggage clean!  Here are a few of my favorite style and colors, and also a few awesome wellies from other brands.

–  Watches  –
Yes, a watch is something to wear year round, not just the Fall, but as I am collecting more, I'm finding that there are definite spring/summer, and definite fall/winter styles.  Plus a preppy watch are the arm feels very collegiate to me, which, of course, makes me think of fall.

–  Duck Boots  –
The staple of every New Englander's Fall wardrobe, the bean boot is another investment you should be thinking about.  I've had my L. L. Bean Boots for a few years now, and they don't look any older than the day I bought them, and they've seen me through every mud season!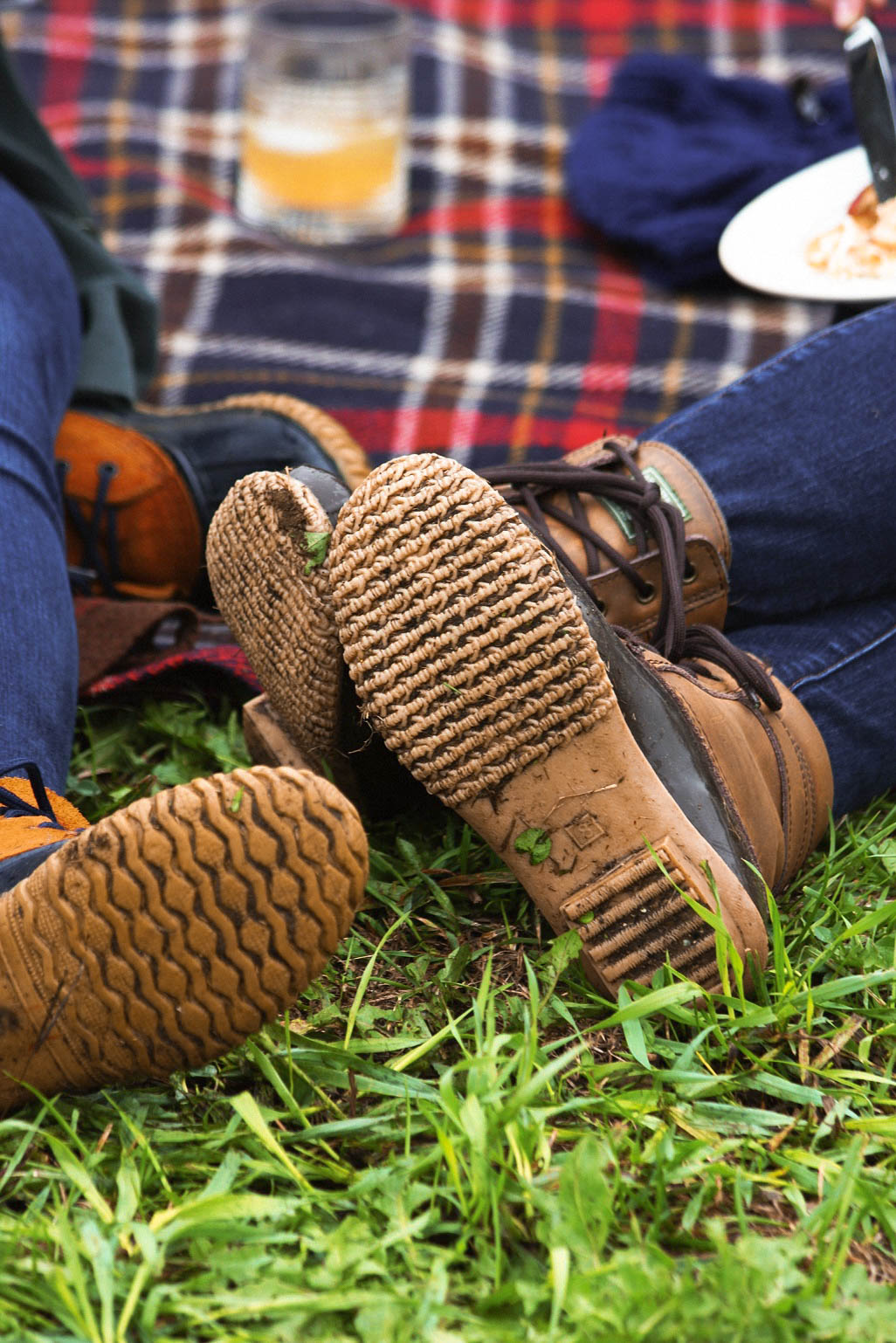 –  Tartan Scarves  –
I am not ashamed to admit that I hoard tartan scarves.  While tartan comes "in" and "out" of fashion, a tartan scarf never looks old or dated.  It might not be in to wear a oversize-plaid-patterned coat, but that plaid scarf will always look like a classic, no matter what.

–  Riding Boots  –
Buy one brown pair, one black pair, treat them well, shine them up, and store them gently, and they will look good for years!

Do you have your favorite fall wardrobe staples?